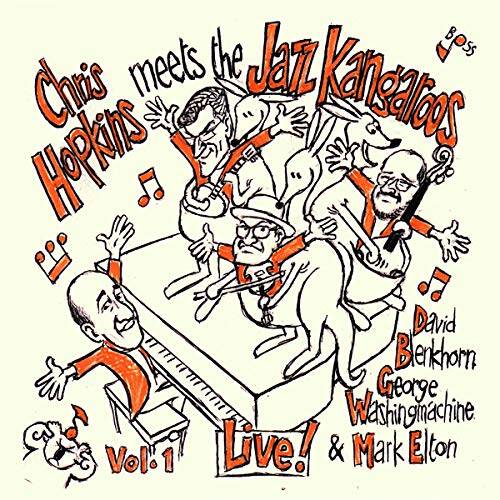 Pianist Chris Hopkins, an American who has spent much of his life based in Germany where he leads Echoes Of Swing, meets up with three excellent Aussie jazzmen (violinist-singer George Washingmachine, guitarist David Blenkhorn, and bassist Mark Elton) on a recent CD from Echoes Of Swing Productions.
The quartet performs ten jazz standards, sounding relaxed at all tempos including a few cookers. While one is occasionally reminded of Stephane Grappelli and Teddy Wilson in the solos of Washingmachine and Hopkins, they both display their own styles within the swing tradition.
The violinist's friendly vocals and some nice spots for Blenkhorn's electric guitar (inspired at times by Charlie Christian) and bassist Elton (whose steady on-the-beat accompaniment keeps the music swinging) make their collaboration a particularly enjoyable listen with the highlights including "Blue Lou," Django Reinhardt's "Swing 42," "Blues In The Closet" and "Fine And Dandy." What's not to like?
Chris Hopkins Meets the Jazz Kangaroos Live! Vol. 1
(Echoes Of Swing Productions 4512, 10 selections, TT = 53:46)
www.hopkinsjazz.com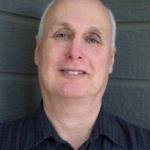 Since 1975 Scott Yanow has been a regular reviewer of albums in many jazz styles. He has written for many jazz and arts magazines, including JazzTimes, Jazziz, Down Beat, Cadence, CODA, and the Los Angeles Jazz Scene, and was the jazz editor for Record Review. He has written an in-depth biography on Dizzy Gillespie for AllMusic.com. He has authored 11 books on jazz, over 900 liner notes for CDs and over 20,000 reviews of jazz recordings.
Yanow was a contributor to and co-editor of the third edition of the All Music Guide to Jazz. He continues to write for Downbeat, Jazziz, the Los Angeles Jazz Scene, the Jazz Rag, the New York City Jazz Record and other publications.