Hard Times Yield Good Songs
Janet Klein lives the 1910s female vocalist dream—to sing the popular songs of the Ragtime Era on a public stage (as Janet does about 100 years later) and receive acceptance and respect for her art. Before 1920, there were those of the opinion that "nice girls" would not step upon a stage to sing, especially songs of romance—or even worse, "naughty" songs.
As Klein presented those songs at the Coffee Gallery Backstage in Altadena, California, they are a breath of fresh air. Re-created with the authenticity and character of the time—without the criticisms of old. She guided the audience on a delightful time-travel visit to the era with her unique, enchanting, and bubbly style. Klein stayed true to and respectful of the character of the songs and mode of those times. She even responded to audience applause with a "modest" side-bow, as a front-bow could be considered "unladylike" and possibly "revealing," in the parlance of the early 1900s.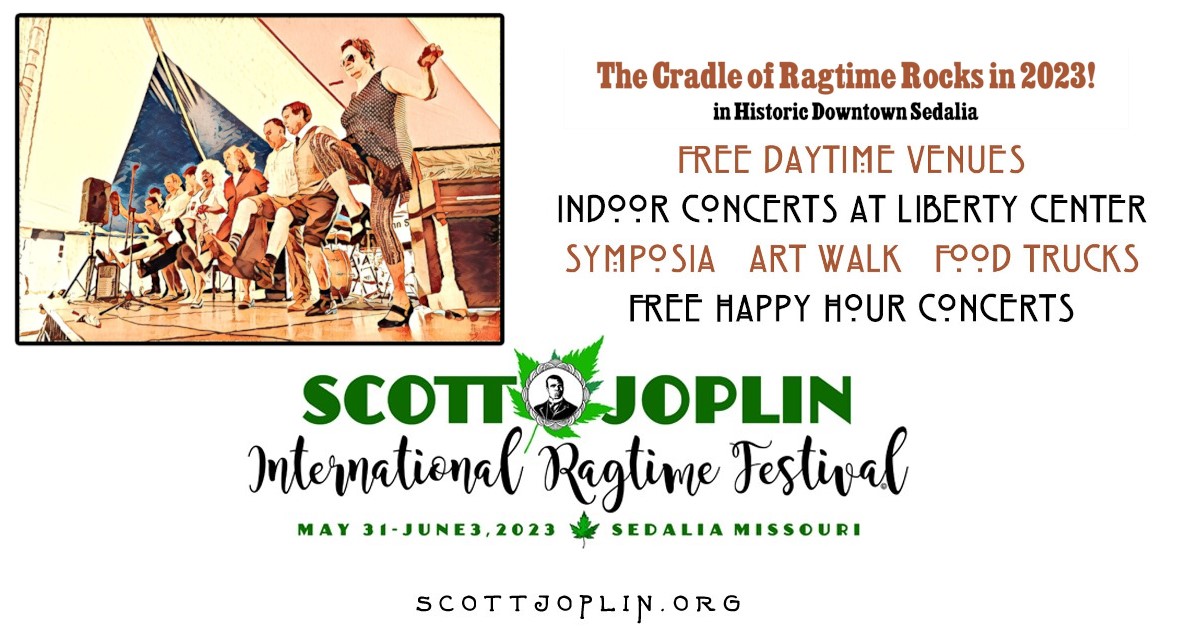 An extensive front-page feature article in the June 2016 issue of The Syncopated Times, "Janet Klein: The Past, Perfect," by editor Andy Senior, delved into her motivation and the "window into the past" she had through older relatives. Especially important were her grandfather, Marty Klein, a stage and vaudeville magician, and her resources at UCLA while a student.
She discovered that even though written during difficult times, many of the songs had a surprisingly uplifting, laughing-at-life attitude. They helped listeners rise above problematic realities, and they still have that power.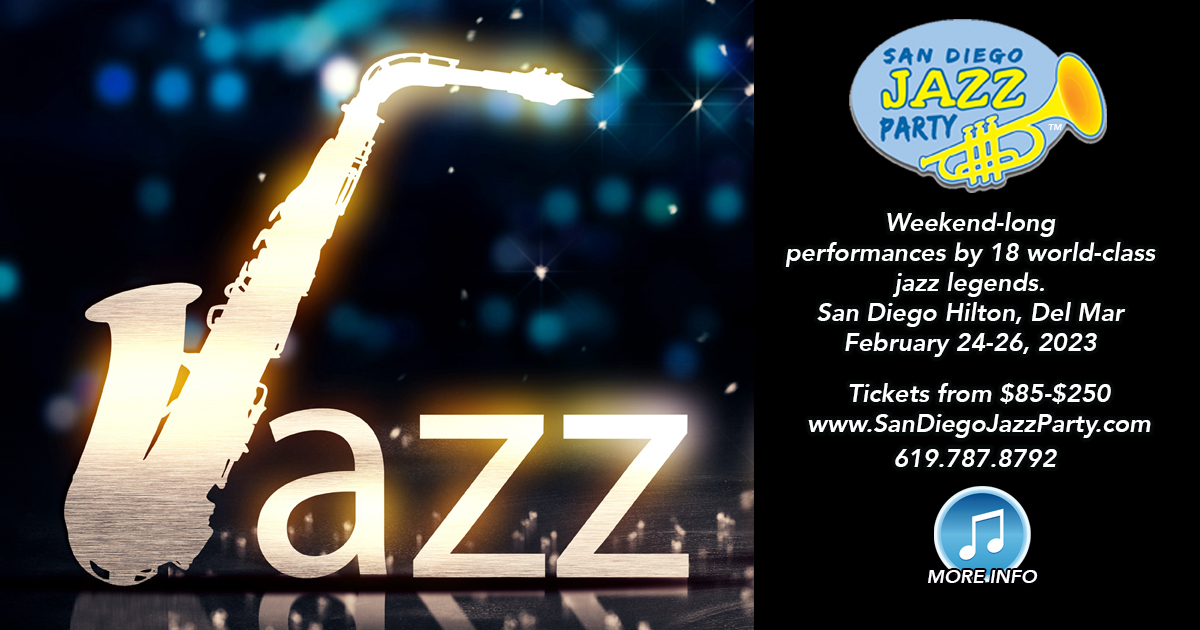 (An update on that article: the Steve Allen Theater on Hollywood Boulevard, regular home base performance venue for Janet Klein and her Parlor Boys for the last 11 years, will go forever dark this summer, a victim of Los Angeles' proclivity for continually destroying its structural and cultural past—usually for bigger and newer "generic" buildings. But fear not: she can still be enjoyed at several other LA venues, including The Coffee Gallery Backstage, where this performance took place, and others listed on www.janetklein.com.)
For this concert, Janet moved just a bit forward in time to include some 1930s songs, adding a C-Melody saxophone manufactured in 1923, played by Jason Fabus in the Parlor Boys, with Randy Woltz on keyboard and xylophone. Marquis Howell, effectively used an unusual oscillating right-hand wrist snap to slap the strings of his upright acoustic bass to accentuate rhythm (and hopefully not create a future orthopedic problem for his wrist!), and David Elsenbroich, played a Loar archtop guitar with very light amplification that allowed the instrument's natural acoustic sound to prevail. Most appropriate for music of this vintage. I'd not seen this brand before, but was told it was named after master luthier Lloyd Loar, designer of the iconic Gibson L-5 guitar—the model most notably used by the legendary Eddie Lang. Normally a larger band, the Parlor Boys were a quartet for this performance due to limited stage space.
The set list included "The Baltimore;" "I'm At Peace With You;" "I'm Happy You Came (But I'm Sad Tomorrow);" "A Little Bit Independent;" "I Found A New Baby;" "Right Or Wrong;" "Rain," vocal by Marquis Howell accompanied by only his bass; "The World Is Waiting For The Sunrise," a fine song with good lyrics, with an outstanding melody often used for an impressive plectrum banjo solo; and topped off with "How Could Red Riding Hood?" a knock-out vocal duet with Janet and guest Ian Whitcomb, singer of vintage novelty songs of both American and British origin (of which "Red Riding Hood" is a prime example).
Along with springtime morning sunshine, Janet Klein is a California treat. Bob Stane, operator of the Coffee Gallery Backstage presents Janet Klein concerts with a novel guarantee, "If not absolutely and totally entertained and satisfied with Janet Klein's performance, your money will be refunded!" (There has never been a taker.) She is a one-of-a-kind, simply delightful musical phenomenon.