In the field of collecting acoustic era recordings, many scholars carry on their research and listening with the idea that items like diaries and scrapbooks are non-existent. These items do in fact exist, they are most often kept within the families of these recording folks, as they ought to be. When these items are rumored to exist, researchers can spend years to decades searching for them, as most often they contain the most valuable and unique information about the field, taken directly from a figure involved.
Around half a decade ago, the papers and record collection of bandmaster and composer Fred W. Hager went up for sale on eBay. The records were split up from the paper materials, and the records continued to be split up more as the collection was auctioned off. The records included everything from test pressings to some of the rarest labels of the first decade of the twentieth century, and the papers included a scrapbook and several booklets of typewritten stories and recollections. Last year, the paper materials resurfaced, and now each page of the scrapbook and the rest have finally been examined one by one by this author.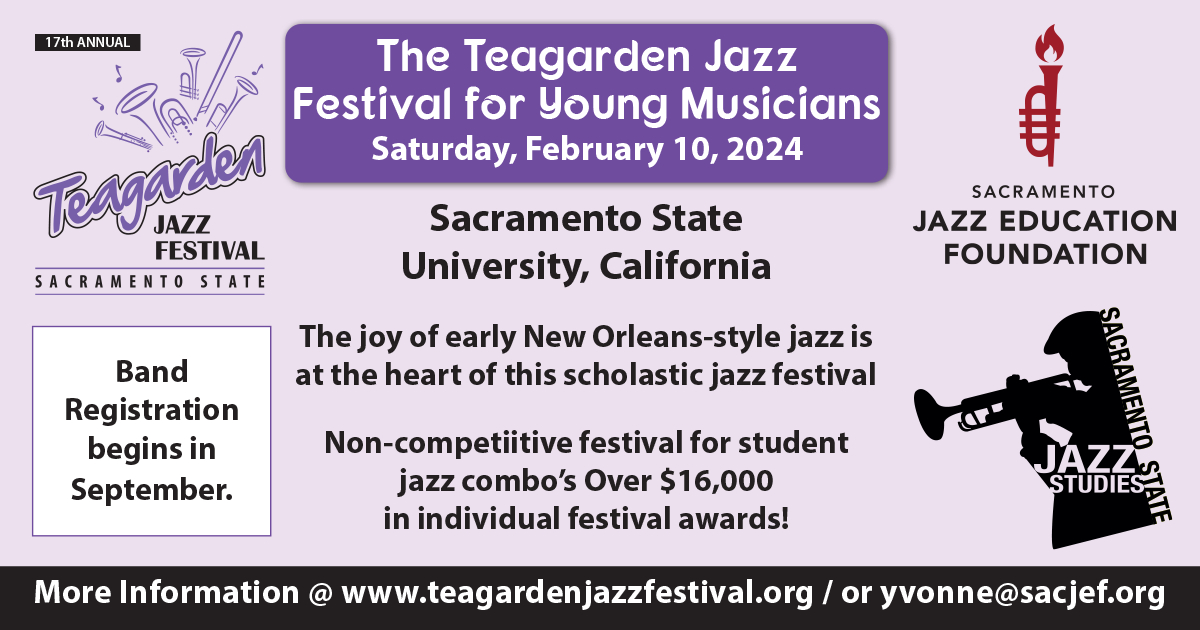 Back in the late 1940s, researcher Jim Walsh became acquainted with old man Fred Hager, who had become revitalized by Walsh's interest in his long and distinguished career. Hager wrote up several dozen letters to Walsh, and handed him important documents from his years in the recording business. In the previous decades, Hager had amassed an enormous collection of papers from not only his own career, but those of Cal Stewart and of his long time partner (and still buddy in the '40s) Justin Ring.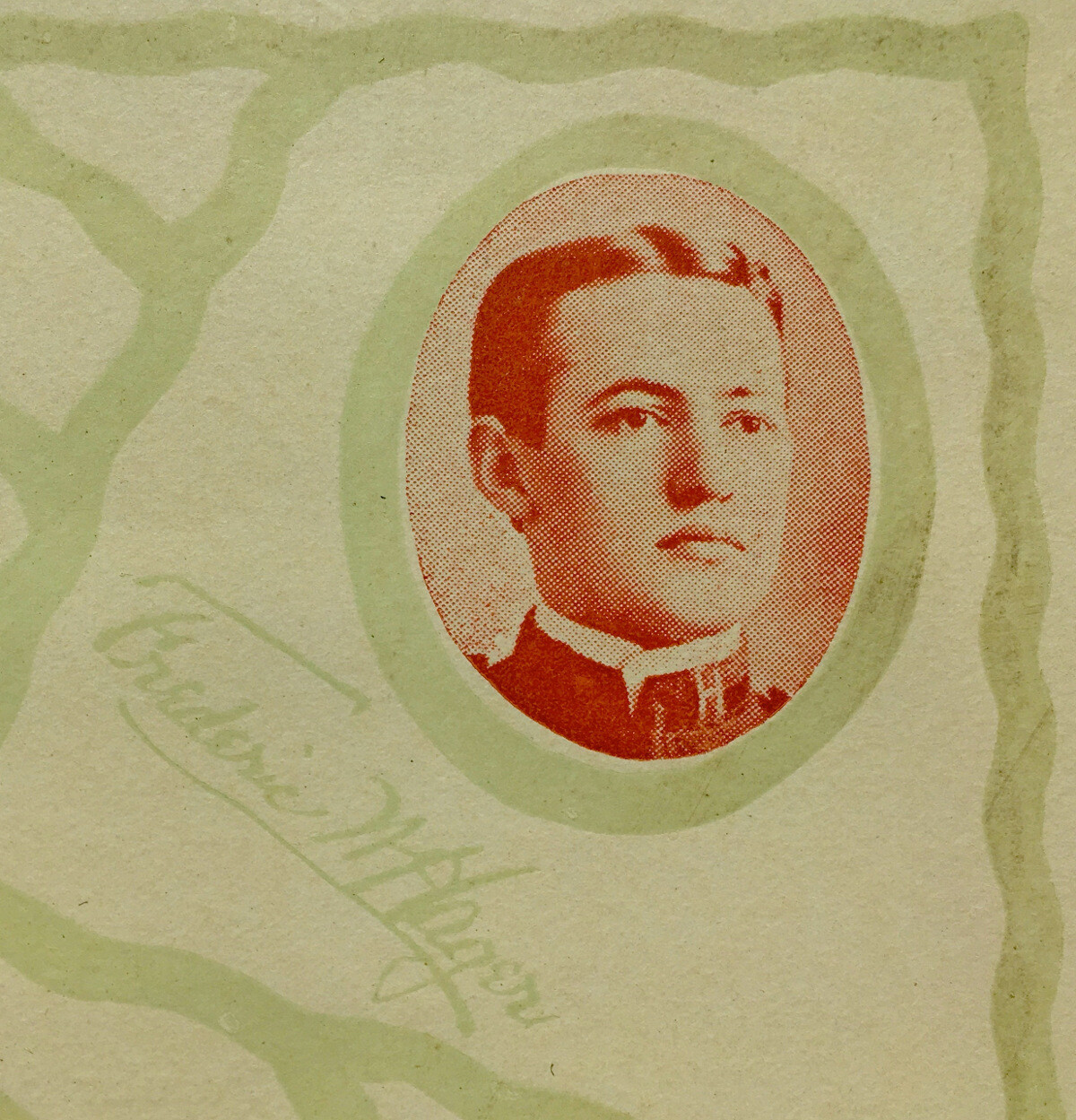 When Walsh began writing to Hager, Hager sprung to it, and collected all his things to help Walsh write a series of articles in his column. This relationship ultimately produced several well written and detailed articles on Cal Stewart, published in 1951, and to this day most of the biographical information on Stewart is derived from this correspondence. Hager gave most of his Stewart related items to Walsh, so very little of these papers were left in the recent discovery of his papers.
This relationship with Walsh prompted Hager to organize his crudely patched scrapbook, so after cleaning it up as best he could, he took out nearly a dozen pages to hand to Walsh as gifts, and to other young researchers such as Quentin Riggs. Hager kept the most meaningful pages to himself, and until his death in 1958 he treasured these memories. After his death, his youngest daughter Ethel was left with all of these papers and records. Considering the amount of materials her father kept, it must have been burdensome. It took into the mid-1960s for her to finally complete dealing with her father's estate. She decided to keep about a single box full of materials, and this includes the scrapbook.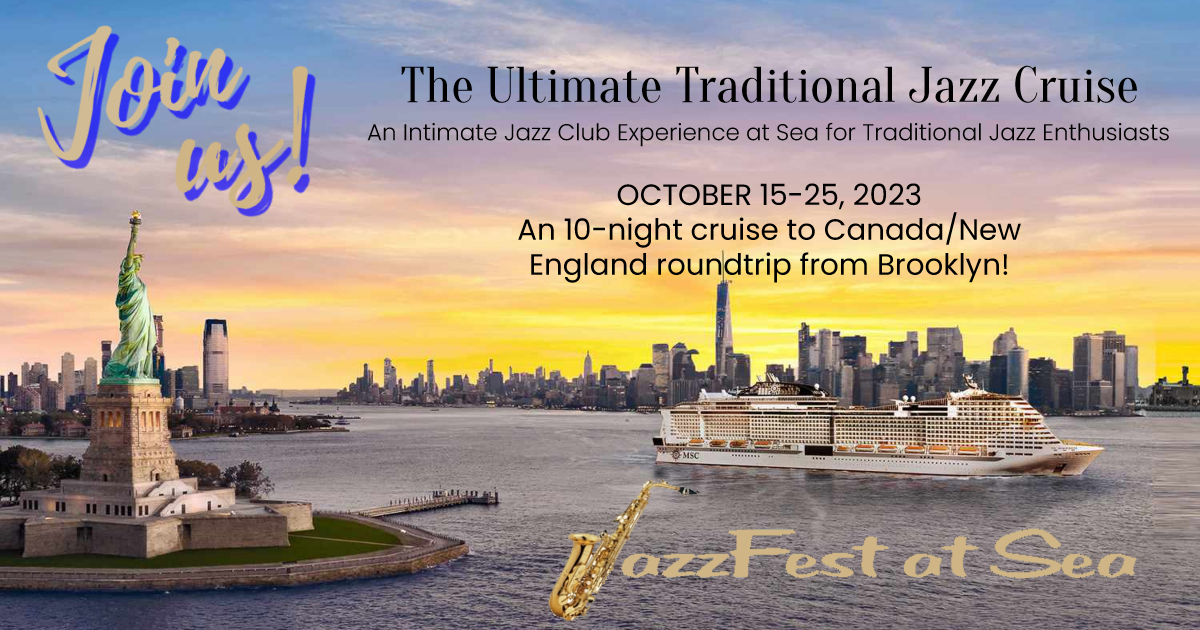 Fast forward to about a decade ago, Hager's family sold all these materials kept by Ethel at a yard sale. These materials were then bought and sold off by auction, including the scrapbook. The scrapbook and the rest of the papers are now in the author's collection.
So this begs the question, what's in the scrapbook? Hager clearly gave away most of his intense recording related materials, as there were many pages torn and cut out of the scrapbook. The majority of what's left in these pages are clippings from Hager's weekly orchestra performances in the Bronx. From 1896 to 1903, Hager's band performed at St. Mary's Park in the Bronx every Sunday afternoon in the summers.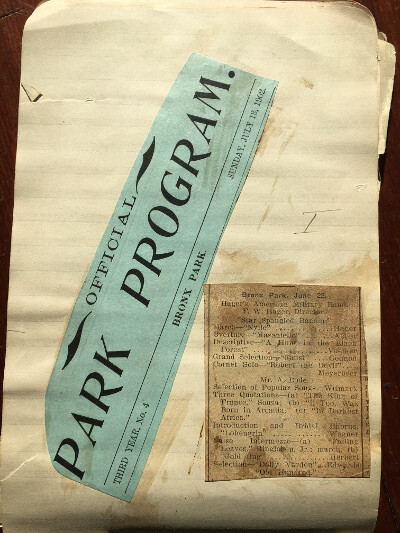 According to the rather complete preservation of these programs, the press took a liking to these events, and as many as 15,000 people attended these weekend programs (which most often included a few different bands other than Hager's). Aside from these extremely rare programs (each one is almost certainly the only one to survive), Hager preserved many clippings about his most popular songs, the doings of his band, and of his publishing enterprises.
These consistent park programs provide a very valuable timeline for the popularity of certain pieces, and dating certain recordings from 1901 to 1903. For example, a Zon-O-Phone record no. 1182 is titled "Halimar", and is played by Hager's orchestra. This piece "Halimar" was composed by fellow studio pianist Frank P. Banta, and was copyrighted in late October of 1901, and thankfully, Hager saved a program from early 1902 indicating that they played this piece. This helps to create a more exact date on this one particular record, and this formula could be applied to other titles that are listed in these programs. This is only one research aspect that has been made easier by the emergence of this scrapbook.
On almost every page there are also scribbles in Hager's chicken scratch, either indicating dates or pointing to where he was mentioned. There are few pages dedicated to anyone else other than himself, but one thing is worth noting, his partner of 50 years Justin Ring remained all over these pages. About half way through the scrapbook, there is a full two pages dedicated to Ring, which includes a high quality portrait and a short but solid biography. Even with his aggressive generosity to the young collectors, Hager kept this pair of pages intact.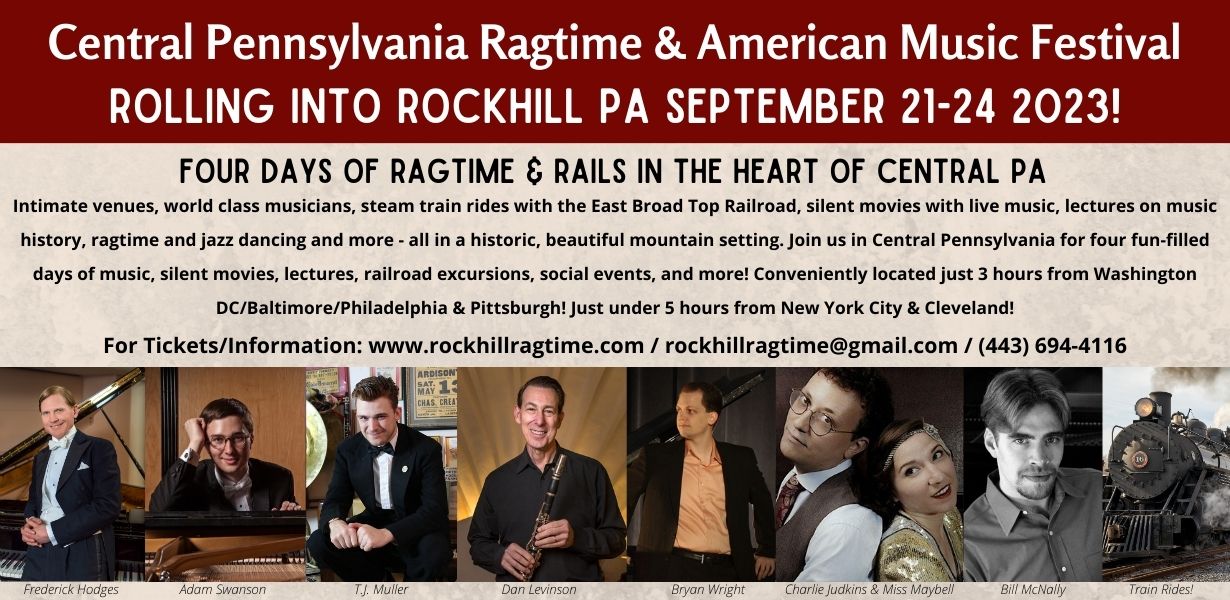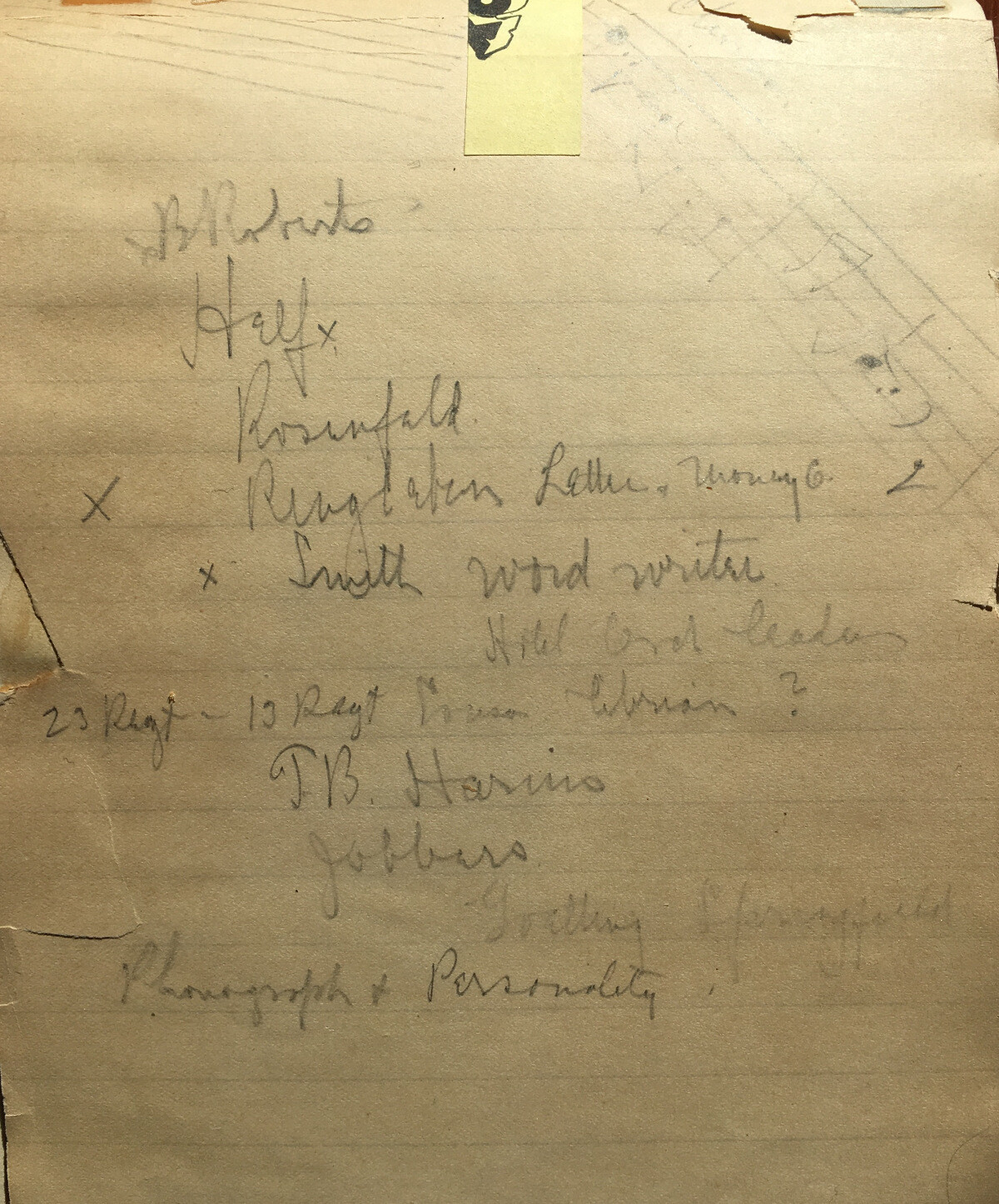 It is clear that Hager was intending for his history in recording to be eloquently written down by Walsh, so most of the pages he gave away were most likely related to recording and maybe a little about publishing. Walsh never ended up writing a series of articles on Hager, and considering the way that Walsh described old man Hager could be an indication for this.
Walsh hosted a gathering of early recording stars at a home in New York in the summer of 1950, and he wrote a very touching and detailed article documenting this event.
Not too surprisingly, Hager was the first of the guests to arrive. He drove up in his decade-old car dressed in a colorful striped tie and modest suit, kicked open the trunk and just about knocked the young record collectors off their feet. He packed that trunk full of record catalogs, test pressings, sheet music, and any sort of material that young record collectors fawn over. It is likely that he also brought the scrapbook to this event.
As the young bucks were drooling over the catalogs, Hager was talking their ears off about the past, giving them little breathing room. Hager's aggressive ambition proved well in getting the articles on Cal Stewart complete, but ultimately was intimidating to Walsh, which was most likely why he never wrote an article on Hager.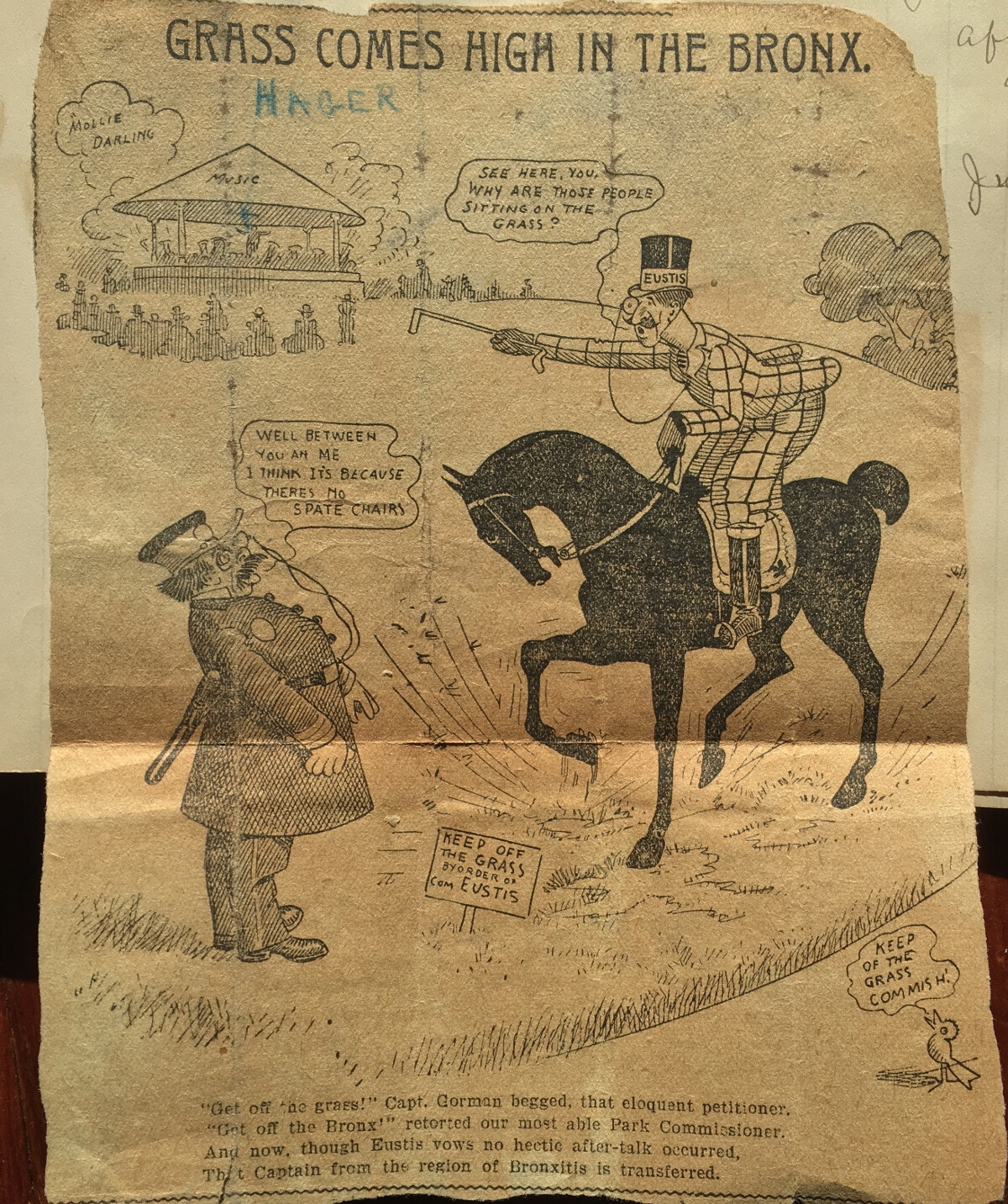 When flipping through these pages, it is difficult to fathom that each of these pages were so carefully handled and set into place by such an important figure in the recording business, and from the consistent page damage, it is evident that Hager handled the book often. Hager's life may have not been written down definitively, but his influence became clear in the years after he died. What he contributed to the young generation of collectors (now the oldest living generation!) is monumental, and with the addition of his scrapbook resurfacing, we can really look into this man's life, and into the history he so desperately wanted to write down but couldn't with that scribble writing of his.