The 48th annual Bix Beiderbecke Memorial Jazz Festival occurred from July 31 through August 3 at the perennially over-air conditioned Rhythm City Casino in Davenport, Iowa. This was my fourth consecutive Bix and eighth since 2001. But I must say that this edition did not measure up to the previous ones for one reason: too few truly trad bands.
The festival was well run, as usual, with a minor exception I'll get to below. I noticed that the attendance seemed lower than in recent years, and if true, I wonder if one reason was the band selection. I admit I did not count heads at each session; my observation is based on the number of empty seats I saw. However, I do know of two regulars who did not attend this year because of that. Whether newcomers offset or exceeded the presumed decline in old-timers, I cannot say.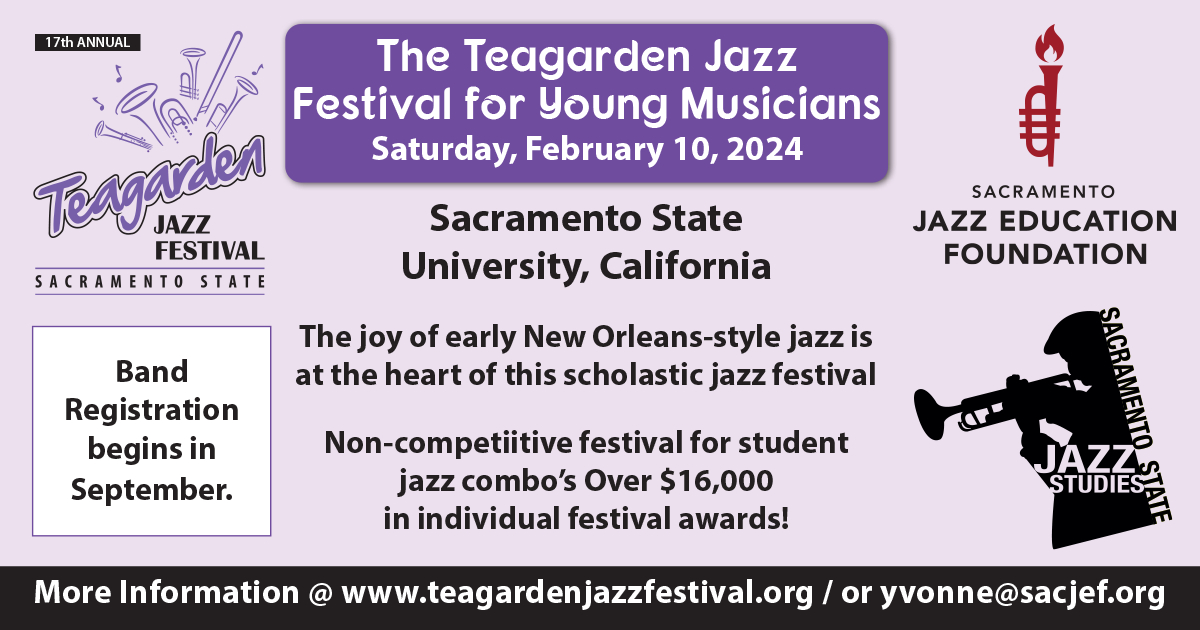 One reason I went was to experience several bands that were new to me: the New Red Onion Jazz Babies (from Kansas City), Joe Smith and the Spicy Pickles (Denver), the NOLA Jazz Band (Des Moines) and the local Manny Lopez aggregation. The latter is here most years but I had yet to hear them. Of these four, only the Onions are a true trad band. NOLA had some good trad performances in its sets, but I did not feel that this was the core of its repertoire. The Pickles are very good as a late '30s-early '40s band, and in fact, were advertised as such in the festival program (itself a beautifully done and informative work). But of course, nobody saw the program before they arrived, and I had not searched any of these bands on the internet beforehand.
Jeff Barnhart subbed on piano with Lopez, at least for the first set on Thursday evening. This afforded us a chance to see Jeff handle, masterfully, a genre that he presumably never gets into.
There were usual performances by the Bix Youth Band, who play at every festival. I caught part of one of their sets; these are scheduled at the beginning or end of an afternoon's or evening's session and thus compete with mealtimes. This particular set had two former directors of the band filling in. Several individual solos were notable, particularly on piano of "In a Mist," yet it would be unfair to make negative comments about a band that endeavors to preserve trad jazz. All the world's best musicians were once students.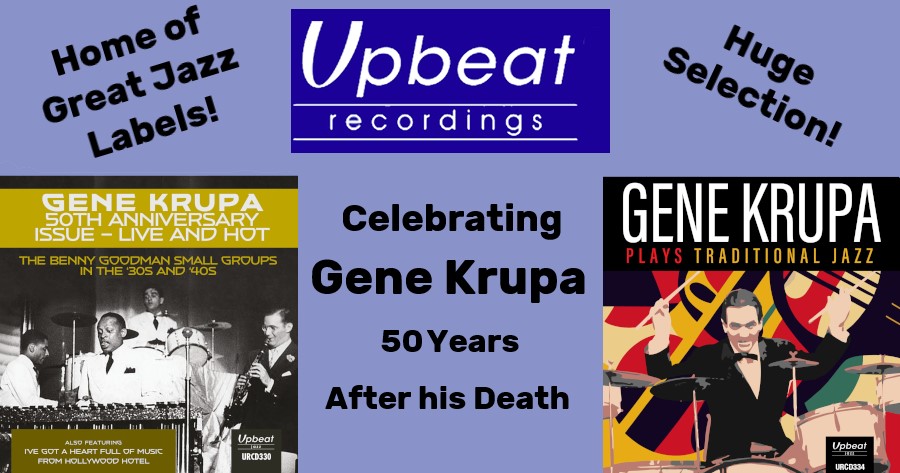 The New Red Onions have played the Bix before, but not when I attended. They also did the free Thursday afternoon concert at the Putnam Museum, where Bix's 1927 Vincent Bach cornet gets played. They were impressive.
The minor exception I mentioned above occurred during the Friday morning bus trip to various Bix-related sites in town and the Bix Museum downtown. We arrived at the museum to find it locked at a time it should have been open. Several calls by the tour leader, Bix Society director (and distant Bix relative) Jim Peterson, brought the Society president Steve Trainor with a key. I had been to the museum twice before, but I enjoyed another look at the exhibits. Several distant Beiderbecke cousins were here, I believe for the first time.
Notably absent this year was the Fat Babies or its subset the Chicago Cellar Boys. I learned via Facebook after arriving in Davenport that there was a Bix festival in Chicago this weekend and wondered why two assumedly similar events only 170 miles apart would go head-to-head. Was it a protest at not being invited to Davenport? One musician I talked to thought that might be a reason. This person questioned how a Bix festival could exist without Andy Schumm, the quintessential Bix re-incarnate. I asked Bix Society president Steve Trainor. He said the Society was looking to bring in some new and different bands. Since there are no longer surveys handed out for attendees' comments and suggestions, I imagine that the decision on which bands to invite next year may hinge on informal feedback the volunteers receive. Steve told me that cost is also a factor in hiring decisions. We'll see if the Bixians from Chicago will be invited next year. It should be possible, and would be very desirable, if the two Bix festivals did not compete for a market that is, at best, stable. The March Bix event in Racine run by Phil Pospychala is completely separate and should not be deemed a competitor to the one in Davenport.
A highlight of the bus trip was an outstanding 30-minute portrayal by Wendy Hammen of Bix's mother, Agatha, speaking as a 71-year-old widow in 1941 of her life (to that point; she lived until 1952) and how Bix's life affected her, both favorably and unfavorably. A few years ago I had seen Wendy sing Irving Berlin's "Waiting at the End of the Road" at the annual Saturday morning concert at Bix's grave, a rendition that nearly had me in tears. Wendy's presentation at the Beiderbecke family's church this morning was one she gives occasionally. If you have the opportunity to hear it, do so.
Back to the festival—what about the other bands? I mentioned that I found the New Red Onion Jazz Babies impressive. This septet has been around since 1980, and the years its members have played together showed in their performance. I noted no weaknesses in any instrument. While they mostly played tunes from the '30s or earlier, their rendition of more recent fare such as "Just a Spoonful of Sugar Helps the Medicine Go Down" did, in fact, go down smoothly.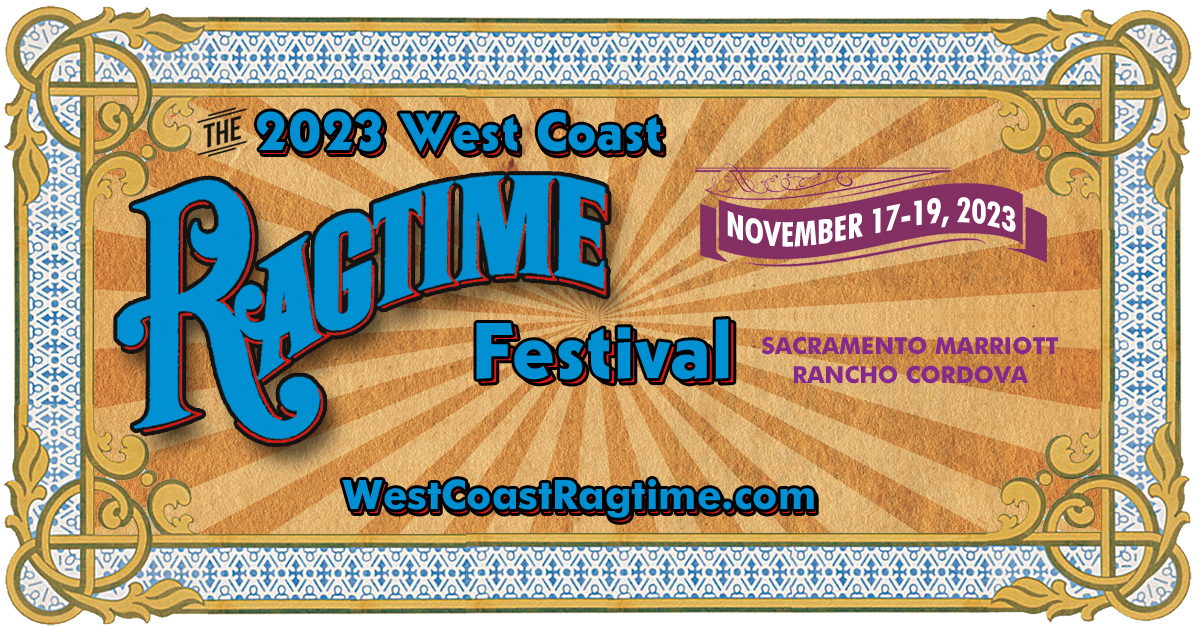 The Hot Jazz Collective, a five-piece group put together for the festival, was led by pianist, vocalist, and raconteur Jeff Barnhart. He brought in Dave Kosmyna on cornet, Dave Bennett on clarinet, Jake Sanders on banjo and guitar, Steve Pikal on bass, and Hal Smith on drums. It would be hard to find a more qualified group. This same group appeared last year as the Fats Waller Legacy band. These guys are scattered around the country, so festivals like this are the only time they get to play together. And they don't waste the opportunity. A subset of this group, also repeating from last year, was the Benny Goodman Trio, consisting of Bennett, Barnhart, and Smith.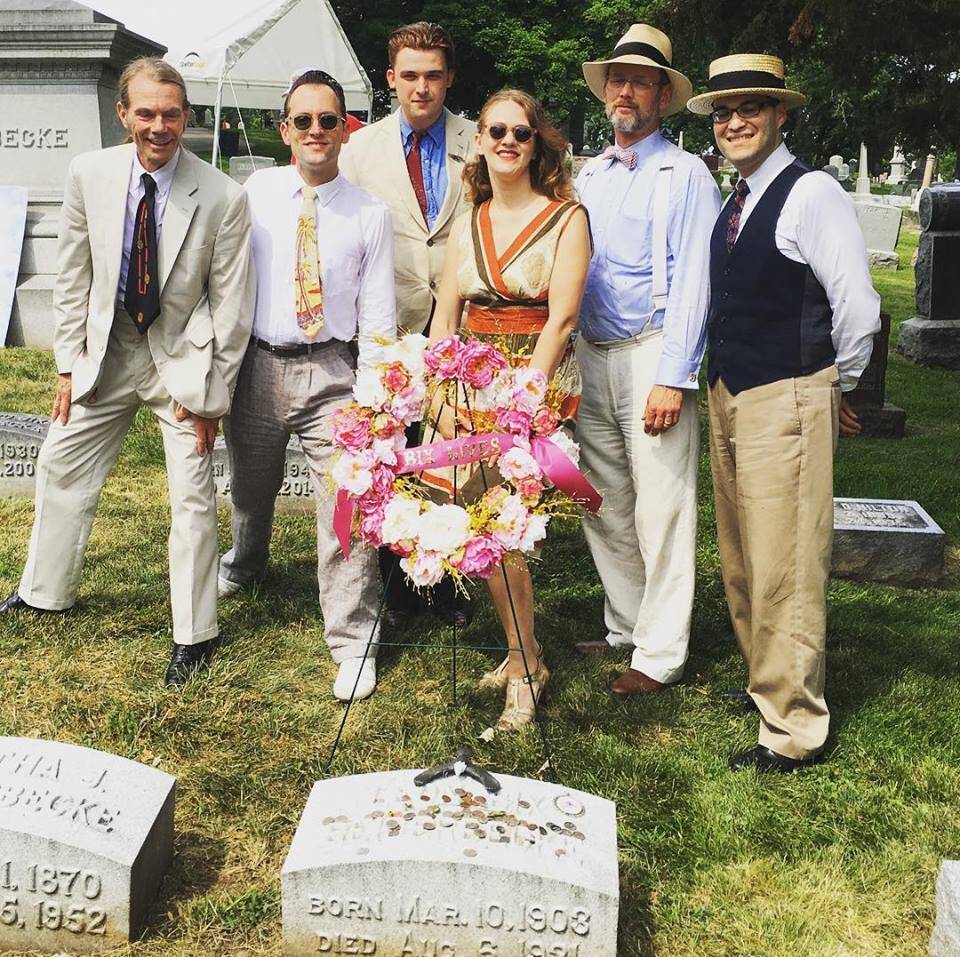 Miss Jubilee and the Humdingers from St. Louis was making its third appearance in as many years. Though some may disagree, in my opinion they fit the trad definition because they perform music of the mostly black female blues and jazz singers of the '20s, many of whom are unknown today because they could not get the widespread exposure that their male instrumentalist counterparts had. Miss Jubilee (Valerie Kirchoff) pulls off authentic-sounding vocals, and the quartet (trumpet, bass, piano, and drums/washboard) behind her is capable in every way. Especially notable is pianist Ethan Leinwand, whose barrelhouse style fits hand-in-glove with the band's theme.
The only band I haven't mentioned is the one I liked best: Josh Duffee's Graystone Monarchs. This 10-piece outfit was composed about 50-50 between local musicians (who probably also play in the Josh Duffee Orchestra, which performed only one set at LeClaire Park downtown) and members of the Hot Jazz Collective. The Monarchs played two sets, but should have been given four, as most of the others were. People are still talking about the 2011 Bix Festival battle of the bands between the Monarchs and Vince Giordano's Nighthawks. I was fortunate to have been there.
It is my hope, and perhaps that of others, that the Bix Festival will offer a higher percentage of traditional bands next year. I recognize the difficulty in pleasing long-time attendees while at the same time trying to attract a younger crowd that may not as yet be aware of trad jazz. Sometimes chances must be taken with no assurance of a successful outcome. The Bix is surely not alone among festivals facing this dilemma.
I don't regret going this year, but had I not had the opportunity to combine the festival with my nephew's wedding in Nashville the weekend before, I might not have made a single-purpose trip to Davenport for the lineup that was offered.