Jeff Barnhart makes everything look so effortless. Like his idol Fats Waller, Barnhart not only finds it easy to take a vocal while playing heated stride piano, but he can crack jokes or have a conversation with listeners without missing a beat or hitting a clinker, smiling all of the time.
Always a busy entertainer, Barnhart has performed and recorded frequently during the past couple of decades, constantly working in the U.S. and England. He has been featured on over 100 albums, whether for Arbors, his own Jazz Alive label, or Lake. Yet, with all of the work and travels, his enthusiasm for classic jazz has never wavered and he has certainly never run short of energy.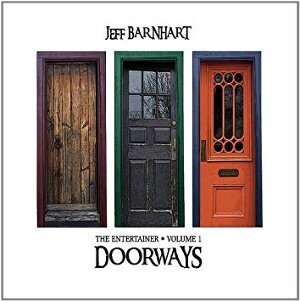 Doorways and Windows are a pair of equally rewarding instrumental solo piano CDs from Barnhart's Jazz Alive label. The idea behind both projects was to perform the repertoire of a "Sporting House" pianist from a century ago. It is a reminder that around 1920, the songs on these recordings were new, fresh and somewhat revolutionary.
Doorways starts off with Jeff Barnhart racing his way back and forth between "In The Good Old Summer Time" and "Take Me Out To The Ballgame." His set includes a surprising low-down version of Scott Joplin's "The Entertainer," "Chopin's Nocturnal Stride," "Waiting For the Robert E. Lee," Gershwin's "Rialto Ripples," "Black And White Rag," "Yellow Dog Blues," and a couple of trad standards ("Fidgety Feet" and "Tiger Rag").
Other highlights include Barnhart's own "Movin' On," an extensive and humorous exploration of "Chopsticks" in several classical styles, and a memorable seven-tune "Exotic Medley" that includes high-powered versions of such songs as "Chinatown, My Chinatown," "Japanese Sandman," and "Hindustan."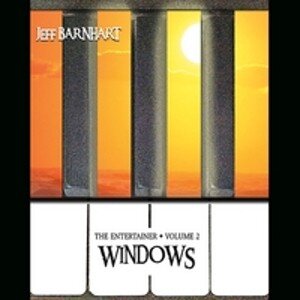 The latter medley is particularly definitive of Barnhart's style for it is filled with joy, spontaneous-sounding ideas and endless energy, giving one the impression that the pianist could keep up the rapid tempo for a couple of hours.
Windows continues in a similar vein with none of the music dating from later than 1921. Barnhart strides and swings his way through classical melodies by Saint-Saens and Puccini and tears into "Maple Leaf Rag," "Swanee," and "High Society"; how can he sound so relaxed and have such a light touch at this tempo?
In contrast, his rendition of "St. Louis Blues" is (mostly) restrained, he plays "Frog-I-More Rag" at a tempo that Jelly Roll Morton would have appreciated, and he is tender during two of the four songs in a colorful medley of Eubie Blake tunes. Other pieces include a "1910 Medley" ("Shine" and "Some Of These Days"), a jazz rendition of Joplin's "Heliotrope Bouquet," "12th Street Rag" (which starts off at the same slow tempo as the Louis Armstrong Hot Seven version) and a Tony Jackson medley.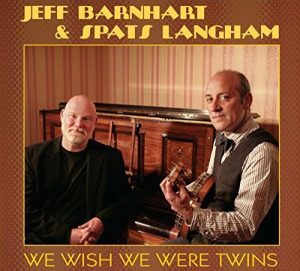 We Wish We Were Twins teams Jeff Barnhart with banjoist-singer Spats Langham for 21 good-time numbers. The duo makes for an ideal team, inspiring each other and clearly having a great time. Their wide-ranging repertoire includes a few standards (such as "Rose Of Washington Square" and "How Deep Is The Ocean") along with many obscurities. It is fair to say that such songs as "Smooth Sailing," "Sleepy Head," "I Couldn't Get To It," "Let's Pretend There's A Moon," and Fats Waller's "Say It With Your Feet" are not recorded all too often, but perhaps they should be.
There are many concise piano and banjo solos featured throughout the set, although the emphasis is often on the cheerful and spirited vocals. From classic jazz to hokum, occasional sentimental ballads to joyful romps, We Wish We Were Twins is certainly a fun set.
Doorways (Jazz Alive 1026, 12 selections, TT = 58:30) www.jeffbarnhart.com
Windows (Jazz Alive 1028, 12 selections, TT = 59:07) www.jeffbarnhart.com
We Wish We Were Twins (Lake 342, 21 selections, TT = 79:21) www.fellside.com