My mother wanted me to move back in with the family. It was 1974. I was eighteen and already had been living on my own for two years as I finished high school and sought work. I was in Connecticut. The family lived near Chicago, a relocation brought on by my father's change of employer. During a visit I made that year, Mom played a clever trump card. She knew that what I sought most was a girlfriend, and reasoned that if she could provide one, I'd stay.
Knowing also that I planned to see a concert at Ravinia, the Chicago Symphony's longtime summer home, she proposed that I escort a young woman I'd never met, one who worked as a nurse alongside my mother at an area hospital. "But I'm not going to see the Chicago Symphony," I confessed. "I'm going to a Glenn Miller concert." "I'm sure she'll like that," my mother assured me. How I wish that had been true.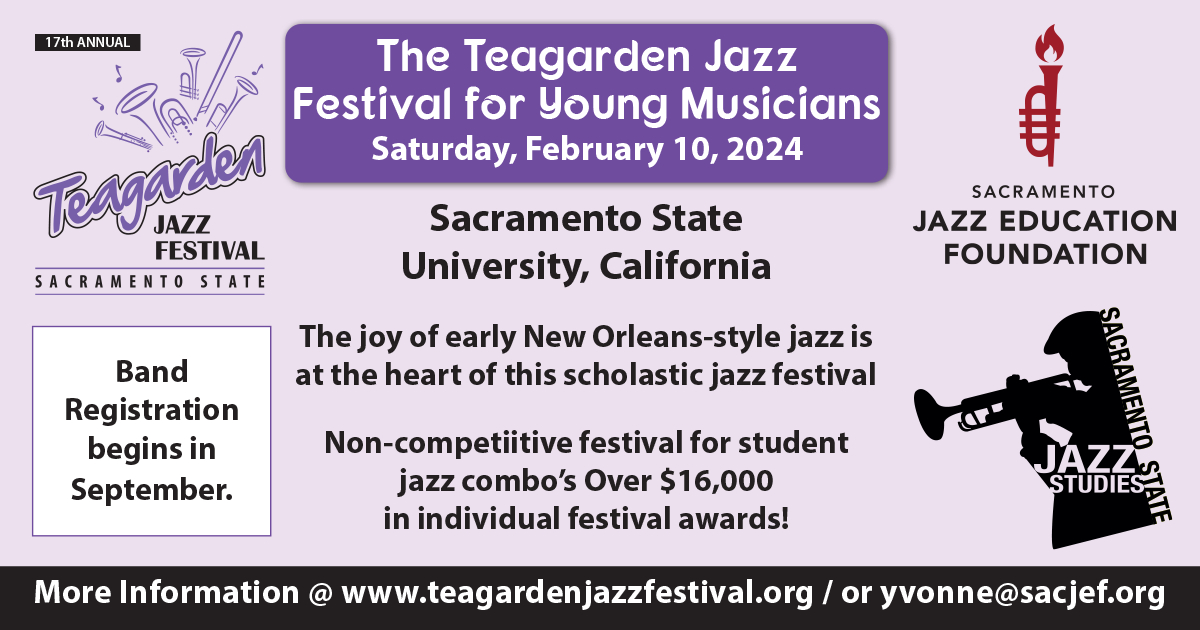 To be a Glenn Miller fan as a teen in the 1970s was difficult. You were aligning yourself with a generation that came of age during World War II—my parents' generation, in other words, and the teen-aged me didn't suffer those fogies very generously. One persistent piece of high-school-aged bitterness sees me hurrying, one Saturday morning, to the home of a classmate who could not have been bettered in beauty, and who suddenly noticed me in school one day. (I remember no names attached to this story, which is a kindness.) Because of my oddball taste in music and other realms of the arts, I was accustomed to being shunned. But she invited me to her house. "I know you'll have a good time," she declared.
She met me at the door when I arrived. With her were two of her (also gorgeous) friends. I'll leave you to imagine the fantasy this provoked. But: "Oh, hi. I'm glad you're here. Come with me." And she led me into a room with books and records lining the walls, and a pipe-puffing man sitting in an expansive chair. "This is my father. I think you have a lot in common. See you later, Dad!" He looked at me and said, "I understand you're a Glenn Miller fan."
I copped to it, and he showed me his impressive collection of Miller LPs. We listened to some of them as I plotted a polite escape. We didn't bond over that fandom, because when a potential girlfriend's parent favors you, it's a kiss of death. More to the point, we didn't bond because he came to know the music because it was the popular stuff of his day, while I was still discovering it, ferreting out the jazz components, excited to learn that tenor-sax man Al Klink was born and raised in Danbury, a neighboring city. I was also getting to know the American Songbook, listening to other swing bands as well, as my knowledge of it all increased. This was not nostalgia. It was here and how.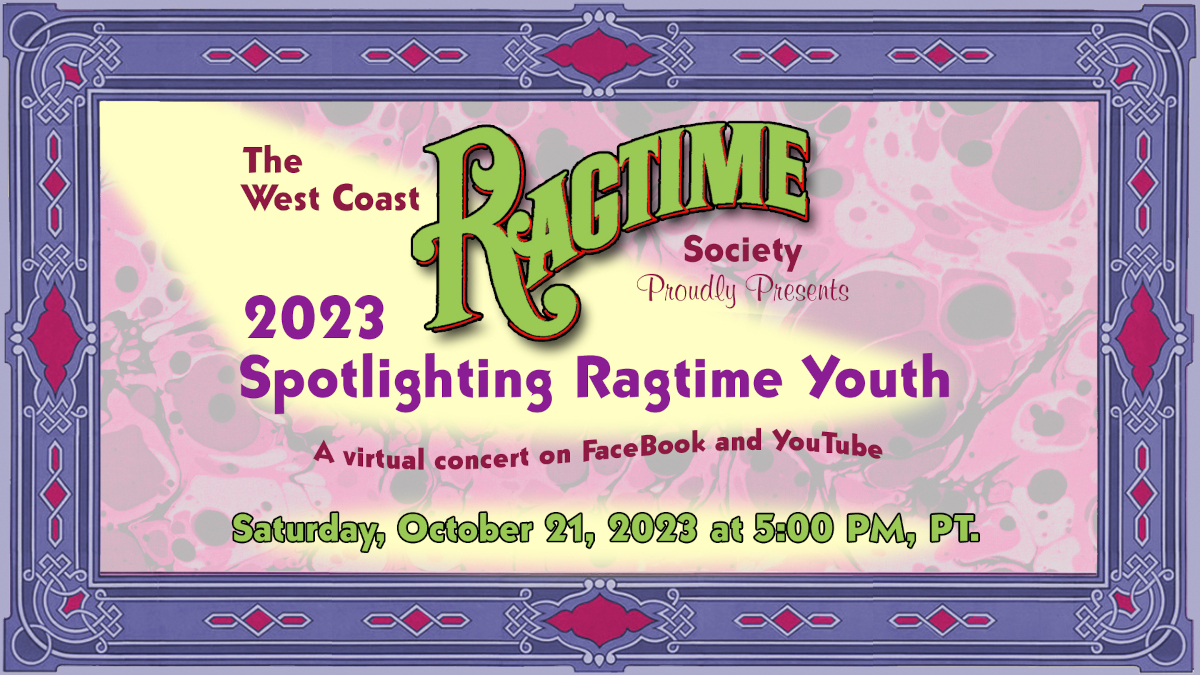 But how difficult it proved among my peers to favor Miller! I befriended a few fellow weirdos, fans like me of vintage jazz, and they in turn introduced me to others. We strutted out our knowledge of band stats, trying to one-up one another as fervently as sports fans do, noting who joined which ensemble when, soloing on this recording or that. I mentioned how much I admired Bunny's famous solo on "Song of India" in 1937 with Tommy Dorsey.
"Yes," drawled one of the assemblage, a lanky fellow who resembled Richard E. Grant, "but he and TD did it much better with Whiteman in the '20s, if you can stand that Whiteman sound."
"Well, we have to give Bunny credit for sparking Benny's band when he got to the Palomar in 1935," I insisted, prompting Grant to counter, "You mean by helping Goodman continue his wholesale theft of Fletcher Henderson's arrangements?"
"Well, that sure wasn't the case with 'In a Little Spanish Town,' I said, "which Bunny recorded with a pickup band in 1935. That's the recording that got me into jazz in the first place!"
"That," Grant sneered, "was a Glenn Miller session."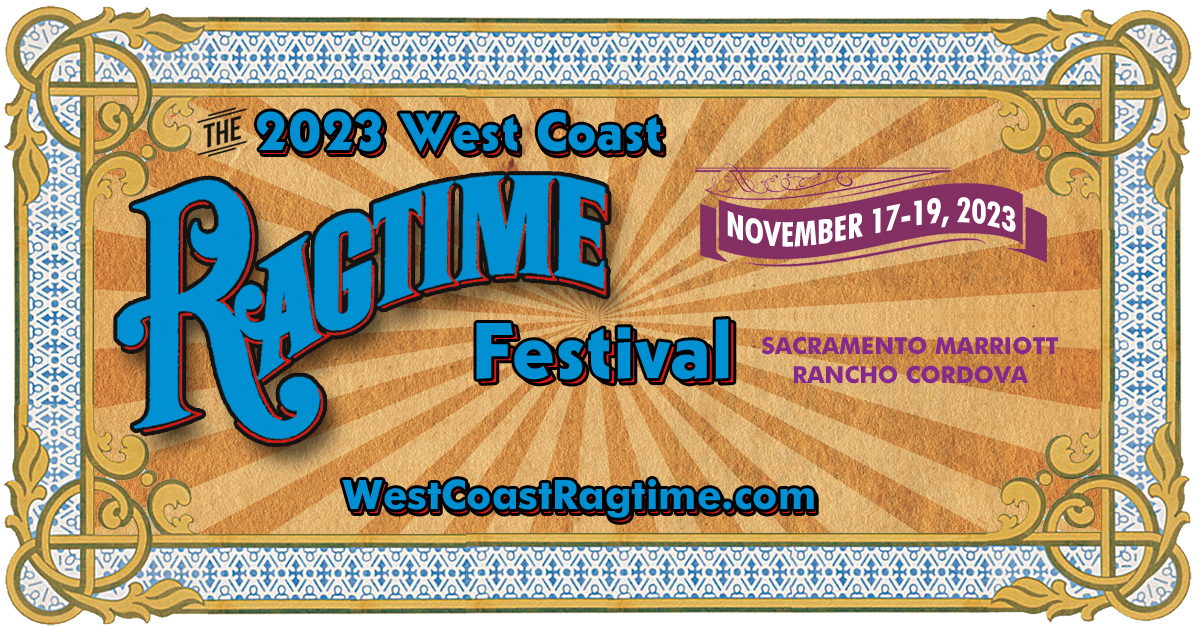 (For the record, the personnel on that April 25, 1935 date, alongside Bunny and Glenn, were Charlie Spivak on trumpet, Claude Thornhill on piano, Eddie Miller or Bud Freeman on tenor sax, Johnny Mince on clarinet and alto, Larry Hall on guitar, Delmar Kaplan on bass, and Ray Bauduc on drums. Also recorded that day were "Solo Hop," which charted, "A Blues Serenade," and "Moonlight on the Ganges." As you know, it's now considered a seminal session.)
To Grant's way of thinking, Miller's band was tainted by virtue of his immensely popular hits with their wobbly vocals and by the fact that there were two, count 'em, two Hollywood features featuring the band (not to mention a posthumous biopic about which George T. Simon noted that "it may have contained several inaccuracies, but the tender rapport projected in the film by June Allyson, who reminded me so much of Helen [Miller], and by Jimmy Stewart, who reminded me so very much of Jimmy Stewart, was entirely authentic.")
And then there were the criticisms lobbed at the music itself. The reed voicings that made his sound unique—a silken juxtaposition of clarinet and saxes—were too corny. Might as well be listening to Guy Lombardo (as was Louis Armstrong, although he escaped criticism). The vocalists, Ray Eberle and Marion Hutton, weren't all that good, making them seem all the more like second choices to their famous siblings, Bob and Betty. And the repertory was swollen with songs ranging from the banal ("A Million Dreams Ago," "Ring Telephone Ring") to the stupid ("Three Little Fishes," "Wanna Hat with Cherries"). All true, all true.
What attracted me initially were the up-tempo instrumentals. I was already a fan of Glenn the arranger thanks to an LP of Ray Noble's American band that featured Miller's riff-heavy versions of "Way Down Yonder in New Orleans," "Dinah," and others. Bluebird recordings of his own band, available at the time in best-of LP compilations, introduced me to his arrangements of "King Porter Stomp" and a frantic "Bugle Call Rag" (quite a contrast to the version he arranged for Noble!) as well as a two-sided "By the Waters of Minnetonka" complete with band members making goofy chirping sounds at the beginning.
But there was another name popping up in the "arranged-by" slot that caught my attention: Bill Finegan. He arranged a bunch of the sappier vocal numbers, it's true, but he also was responsible for "Little Brown Jug," Frankie Carle's "Sunrise Serenade," "Tchaikovsky's Piano Concerto," "Swing Low, Sweet Chariot," "Moonlight Sonata," and "Song of the Volga Boatmen" (the last-named usually misspelled in the singular)—all of which were so engaging and popular and just plain fun to listen to that they formed part of the Sauter-Finegan Orchestra's wonderful 1958 LP Memories of Goodman and Miller.
So there was, indeed, what I considered a jazz component to the Miller ensemble if you were patient enough to needle-drop past the dross. At this point I was also collecting many other bands, and RCA Records made it much easier with its Bluebird-label reissues, a stream of two-LP sets included studio recording by Goodman, Shaw, Tommy Dorsey, and Charlie Barnet as well as Miller. Miller's took nine volumes to cover his civilian orchestra's stuff (1938-1942), but at least it was complete. The company also did well by Goodman, who conveniently decamped to Columbia, thus curtailing the requirement to eight two-LP sets. Dorsey, on the other hand, they just gave up on, stopping at 1938 but with a decade more to go.
Of all those Bluebird reissues, the only series to make it to digital in its entirety was Miller's, with a 13-CD set that also reproduced all of the LP liner notes. Miller's recordings have always sold well, what with his pop-music-oriented fan base way outnumbering the jazz snobs—and I suspect that many, like me, are hanging on to their CDs (if not LPs and 78s) as the streaming world threatens to engulf us.
It was a mixture of curiosity and contrariety that kept me exploring the Miller catalogue. Sure, his "And the Angels Sing" lacked the Ziggy Elman klezmer-style trumpet solo heard on the Goodman recording, but the uncredited arrangement has an ear-catching reeds riff punctuating the vocal refrain, and a muted trombone solo by Glenn that reminds us how good he sounded as a sweet-refrain player. And I discovered a devilish sense of humor in the band. Listen to Marion Hutton's vocal entrance on "We Can Live on Love." The refrain begins "We haven't got a pot to cook in," but Hutton pauses just long enough before the work "cook" to allow you to mentally insert the word you're more accustomed to hearing as part of that phrase.
And I haven't even touched on such classics as "In the Mood," "Tuxedo Junction," and other popular hits, or the close-harmony group The Modernaires, whom Glenn poached from Charlie Barnet and made excellent use of. Jerry Gray came on board as an arranger and followed Miller into the Army Air Force Band, which is a topic unto itself. The group Glenn assembled in that guise had about the best white musicians he could muster, including swinging pianist Mel Powell well before Powell vanished into abstruse realms of the classical-music world. Once you get past the "something old, new, borrowed, blue" medleys and the drippy Johnny Desmond vocals, the AAF Band was an impressively hot ensemble.
But back to civilian life, where saxophonist Tex Beneke became both a stalwart instrumentalist and a featured singer, often prefacing his vocals with a corny whistling routine and then crosstalk with Miller or Marion. Thus are two Harry Warren hits, "Chattanooga Choo Choo" and "(I've Got a Gal In) Kalamazoo" constructed, and now that I've mentioned this, you can mentally summon exactly what Beneke's voice sounds like. He also took the vocal on Frank Loesser's "The Lady's in Love with You" featured a crosstalk routine between Glenn and Tex where in Miller says, "Well, I've got a new gal who's a real killer-diller/But I'm not so sure that she goes for Mr. Miller." Hold that thought.
After Miller disappeared over the English channel at the end of 1944 (or was knifed in a bar in Paris, as a drunk at a bar once insisted to me), Beneke was given charge of a newly assembled Miller band, one that Helen Miller insisted must preserve the late leader's legacy. Beneke went through a number of tribulations, not least being the change in popular-music tastes even as the expense of maintaining such a large payroll swelled. Eventually Tex and Helen reached an impasse, and he not only was dismissed as leader, he wasn't even invited to appear in that aforementioned biopic.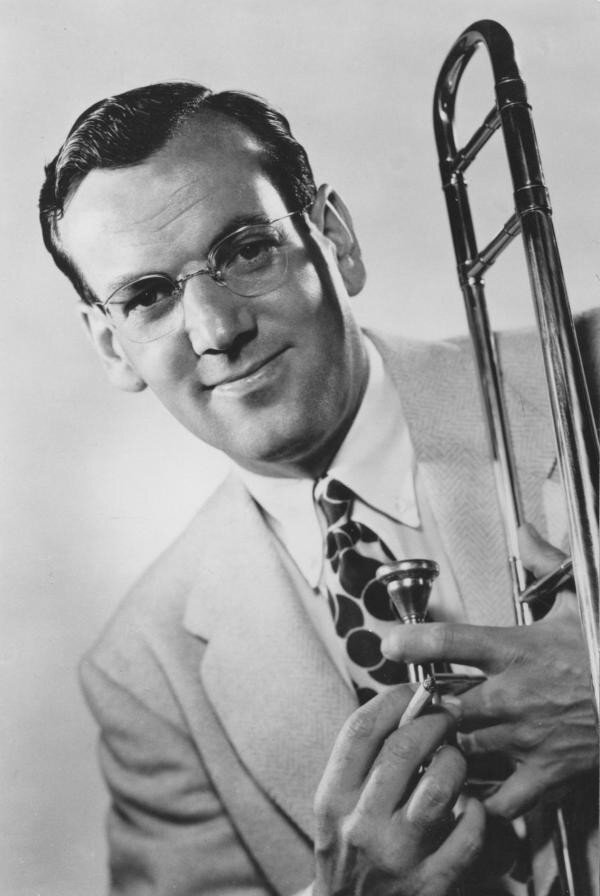 So he did what any ambitious bandsman would do, and put together his own assemblage, playing some of the hits from the Miller book, of course, but also seasoning the program with new songs and arrangements. And that's the ensemble I saw in 1974. As you recall, I was stuck in Illinois; lonely, miserable at my parents' house, but happily distracted by the prospect of a date. As I was promised, a real killer-diller. Who may have been prepared to go for Mr. Nilsson—until we got to the grounds and took our seats amidst an unending crowd of oldsters. That a sea of white or blue hair was blowing in the wind was as close as they'd ever get to Bob Dylan.
"We must be the youngest people here!" my date exclaimed. No kidding. I tried to assuage her incipient panic in the only way I knew: providing too much information. "But this is really cool," I noted as I studied the program. "Tex Beneke has Bob Eberly and Helen O'Connell as vocalists. They sang with the Jimmy Dorsey orchestra—don't confuse him with Tommy—and had some great routines on 'Amapola' and 'Green Eyes,' which I bet they'll perform tonight."
The music started. The cause was lost. I enjoyed myself. She didn't. I was (and remain) pathetic at small-talk, at romance talk, at anything other than describing the nuts and bolts of what interests me. In other words, I'm a bore. I drove her home in comparative silence.
I soon loosed myself from Illinois and, eventually, got a job at a classical-music station in Schenectady, NY. That I snuck in a Sinatra cut on Cole Porter's birthday was one of the many offenses I committed there, leading to the end not only of that career but also of my first marriage. I mention this only to note that marriage number two, which (thank goodness) endures, endures precisely because she's a Glenn Miller fan. True, she tends to prefer the annoyingly sappy stuff, but at least I've got a pot to cook in.