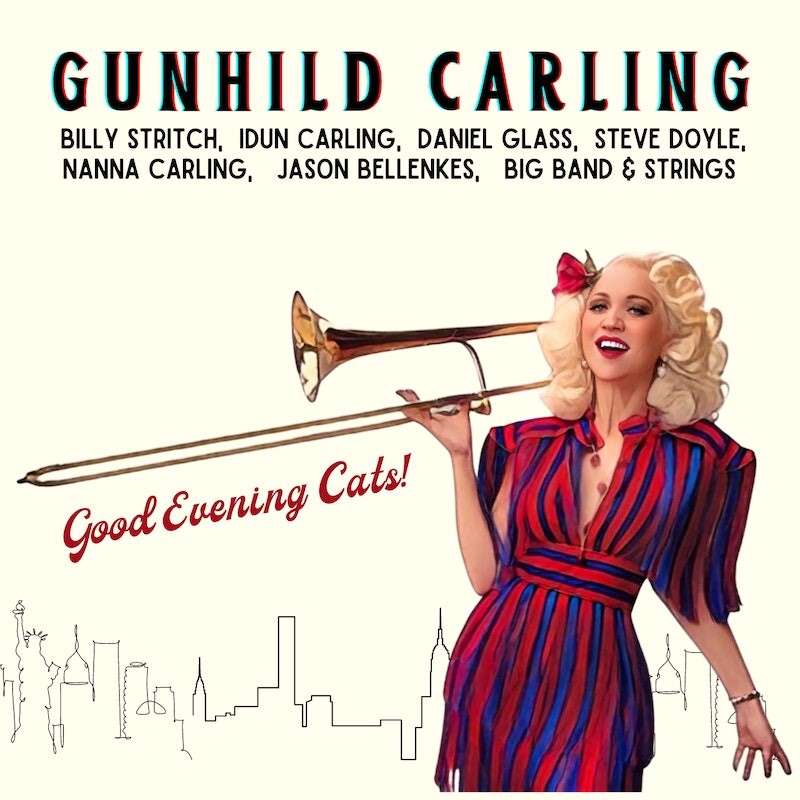 When Gunhild Carling says she comes from a musical family she doesn't mean her dad owned Kind of Blue. Her childhood was closer to the vaudeville experience of many early jazz and blues musicians. She was on stage as a little girl with the Carling Family Jazz Band in Sweden, and grew into a multilingual multi-instrumentalist with an instinct for wooing crowds and a knack for the ever changing business of music that brought her own Carling Family band to worldwide fame on YouTube long before everyone else was doing it. She relocated to the United States a few years ago and has been recently touring hot spots around the country, including a stint at Birdland that Broadway World said transformed the staid venue with tables and no dance floor into a full-on party.
Her latest album brings all that experience to bear. Bright and inviting, it embraces a certain European ambience that comes naturally with her accent. It has a cinematic presentation, including strings, that will appeal to a broad audience, while the musicianship and vocal performances will please the jazz stalwarts in the crowd. This album does have the feel of a live performance and the tracks are balanced well across the album into a contiguous whole.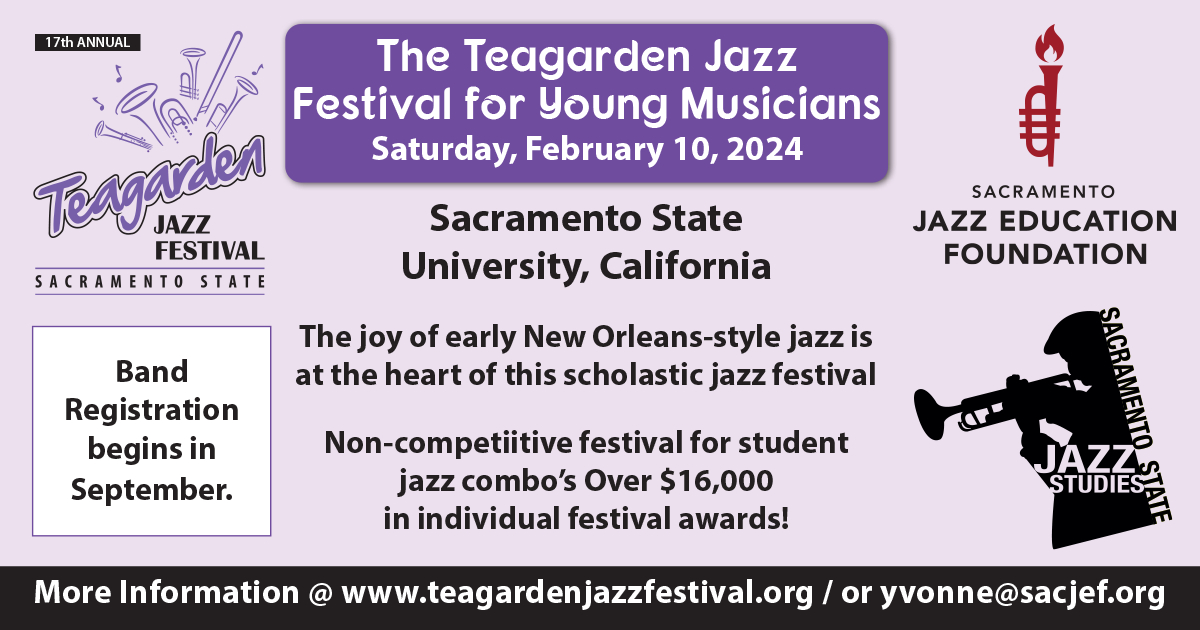 Six of ten tracks are her originals, something that pleased and to some degree surprised me. I think of Carling as foremost an entertainer, known for breaking out the bagpipes and playing three trombones at the same time. The fastest way to please a crowd is to go for the tunes they will cheer with recognition in the first bars. Two of the credited tunes here certainly fit that bill, "Le Vie en Rose," sung, as it frequently is, in French, and "Mack the Knife," given a swinging treatment in Kurt Weill's original German and including a raucus accordion breakdown. The passing in and out of languages seems fluid and natural throughout, and her originals are all in English.
She told Brian Sheridan that she had first wanted the album to be all originals, saying "I've done hundreds of ballads in a 'Laura'-style, with complicated, beautiful chords with a lot of coloring. But we had to mix it up so [we added] some New Orleans-style and swing pieces with my ballads." They do have an American Songbook quality to them, as if they were pulled from mid-century movies or stage shows, and are more softly intimate than you might normally hear on her livestreams.
Daughter Idun plays trombone and has a turn at the mic for "Att Angöra En Brygga," the title song from a 1965 Swedish dark comedy. The title translates as "Docking the Boat." Carling has been putting Idun forward on YouTube in recent years and setting up the next generation of the family. The band regularly includes her son Viggo as well, and when home on the West Coast she can seen surrounded by promising teenage musicians. Idun has grown as a performer and sounds fully adult on this record. She can also sing in English and, for all I know, other languages. You never do know with the Carlings. Gunhild plays at least ten instruments well enough for the stage, and she juggles and tap dances, to boot. Her sister Nanna Carling flew into New York to play on at least one track. Guest artists she called her "Birdland family" in her recent interview with The Syncopated Times include Grammy-nominated Billy Stritch on piano, Daniel Glass on drums, Steve Doyle on bass, and Jason Bellenkes on reeds.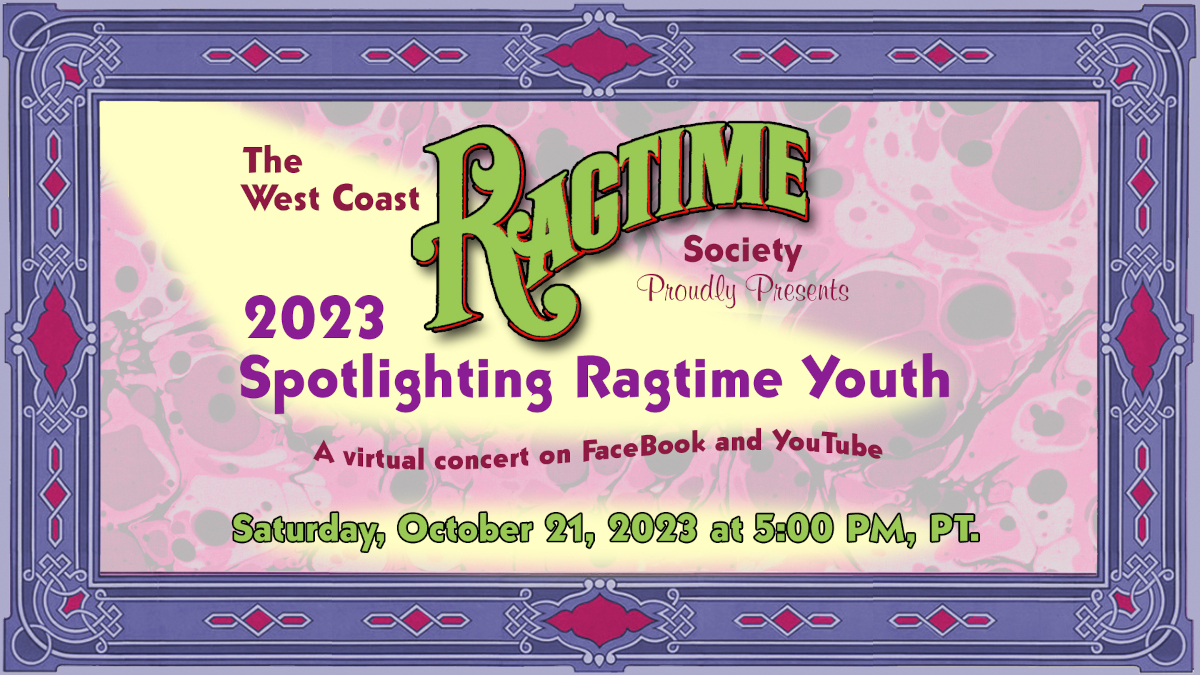 If you have been captivated by the frequent YouTube livestreams from the Carling Family, you should support them with a donation while you watch. If instead you know Gunhild Carling from her appearances with Postmodern Jukebox or on Dancing with the Stars and Got Talent-style shows, you are in luck! There is much more to discover. Either way you should buy this album to experience what she can do in the studio with the chance to get everything just right. It is well worth it, this album will be readily enjoyed by any company you might have or when you need a little pick me up. Good Evening Cats is available on Apple Music and Spotify.
Good Evening Cats
Gunhild Carling
www.gunhildcarling.net