For some musicians, jazz is the music they play but for multi-talented Gunhild Carling, jazz is her life. She grew up surrounded by it and now her children are talented musicians in their own right.
Carling now has performed and led several of her own bands including Gunhild Carling and the Carling Big Band. Right now she's performing several live concerts a week over social media including her Carling Darlings. She's recorded several CDs, her first in 1984 with her family called I've Lost My Heart In Dixieland and has continually put out albums including the recent Harlem Joy in 2015.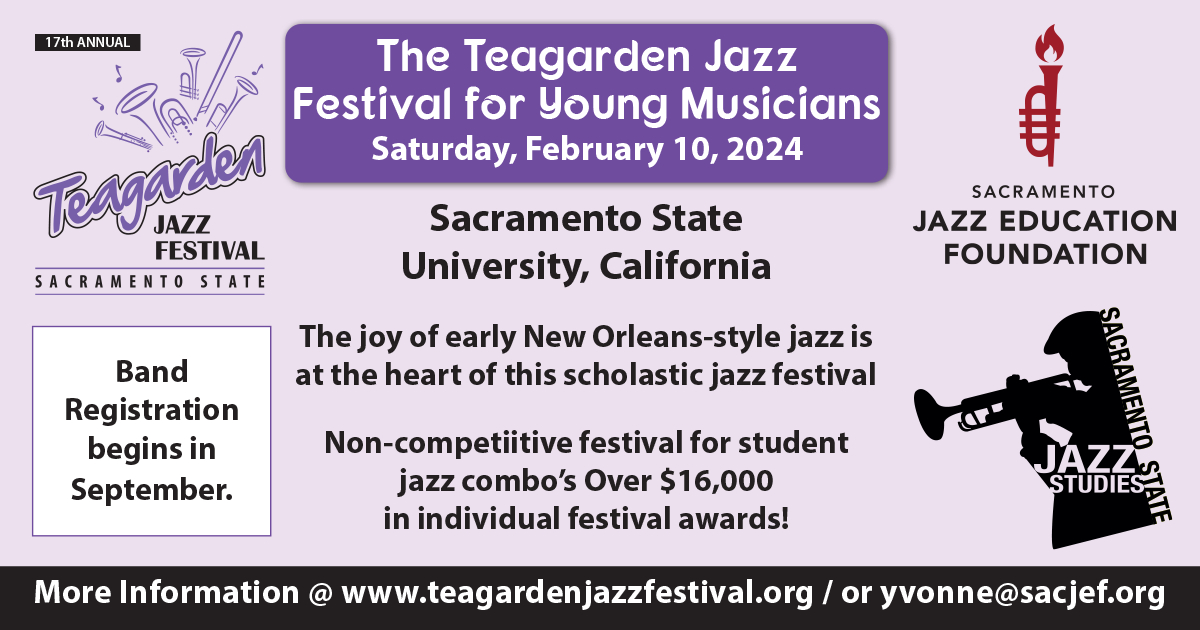 Carling's parents were accomplished musicians in their own right. Her father, Hans Carling, was a trumpet legend in Sweden, where Carling was born and raised, and her mother, trained as a classical violinist, picked up the banjo. Carling remembers playing her first instrument, the drum, where she could decently hold at beat, in her parent's Friday night performances at the age of four. It's her earliest memory. At six, she learned to play recorder and remembers that she could bend the notes the way she wanted to, a useful skill later on with trumpet and trombone. But it was seven when she would begin to learn jazz on the instrument that is her favorite, the trombone.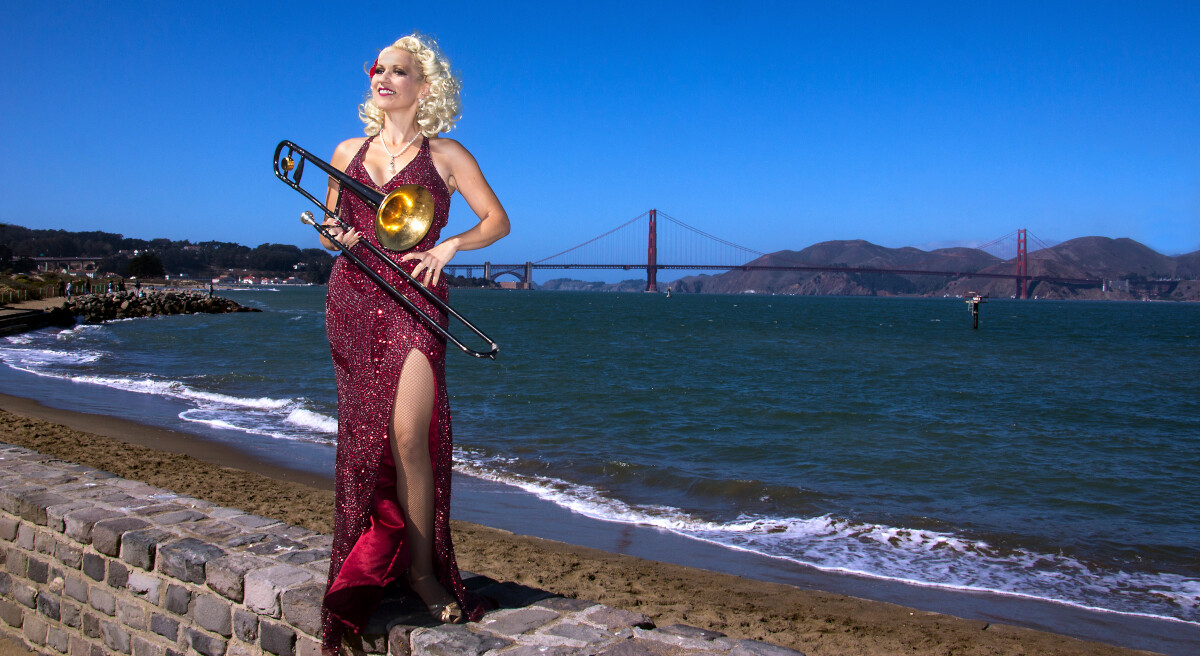 "The trombone is the freedom instrument. You can play melodies and you can lead because the trombone is loud enough to lead. Many orchestra band leaders are trombone players for some reason, like Tommy Dorsey and Glenn Miller…I have also been a little bit of a band leader and trombone player," Carling said. "Trombone plays bass clef. This is a little nerdy. Everyone is reading different clefs and keys. If we shall play a song, a blues in B flat, the piano and trombone play the same key. But you, Alto saxophone, play G; trumpet, you play C. You have different keys for everyone. That's the reason why I think trombone players are closer to the arranger. I'm not sure why. It is a little easier to get close to the thing of the music because you read bass clef."
Carling explained the differences between the freedom of the trombone and the challenges of the trumpet, another instrument she can play. "Then also trombone is wild and crazy and it can be very elegant. You can have such freedom…If you are a trumpet player, there are some things you cannot get away from," Carling explains, "You must know the melodies, you must need to lead a song with the melody, you must have embouchure to play it the whole song, to lead and to create the feeling of song. The trombone doesn't have to do that, he can know some bars of the melody and then start to improvise. I would say it is harder to play trumpet because of that, you must know the melody."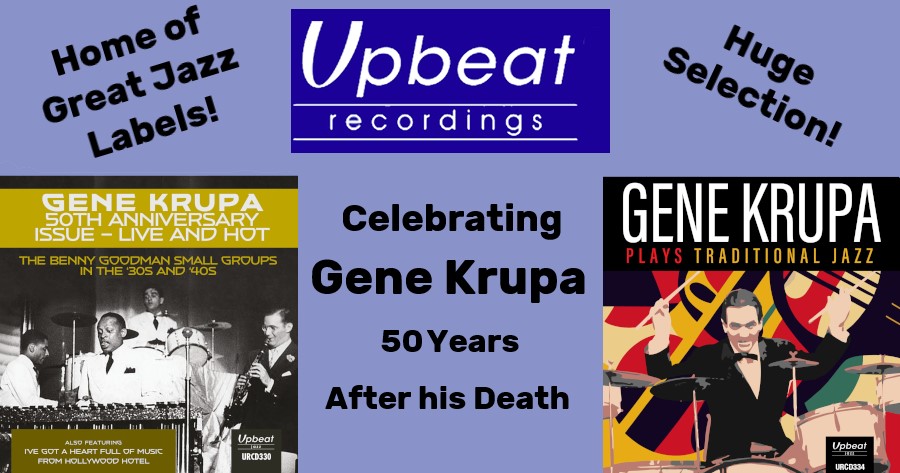 On top of drum, recorder, trombone, trumpet, Carling also plays bagpipes, piano, crumhorn, harp, harmonica, flute, oboe, slide whistle, and sings. All in service of jazz.
When asked about the bagpipes, bringing up memories of the great Rufus Harley, Carling explains how she ended up playing jazz bagpipes. She explains that she was a child of the 1980s and 1990s when Renaissance and medieval music was very popular. Her family built Renaissance instruments like harps and fiddles. They weren't available commercially, you had to build them yourself, she says. Her bagpipe came from a friend of theirs. She loved the sound, seeing similarities between medieval music and jazz.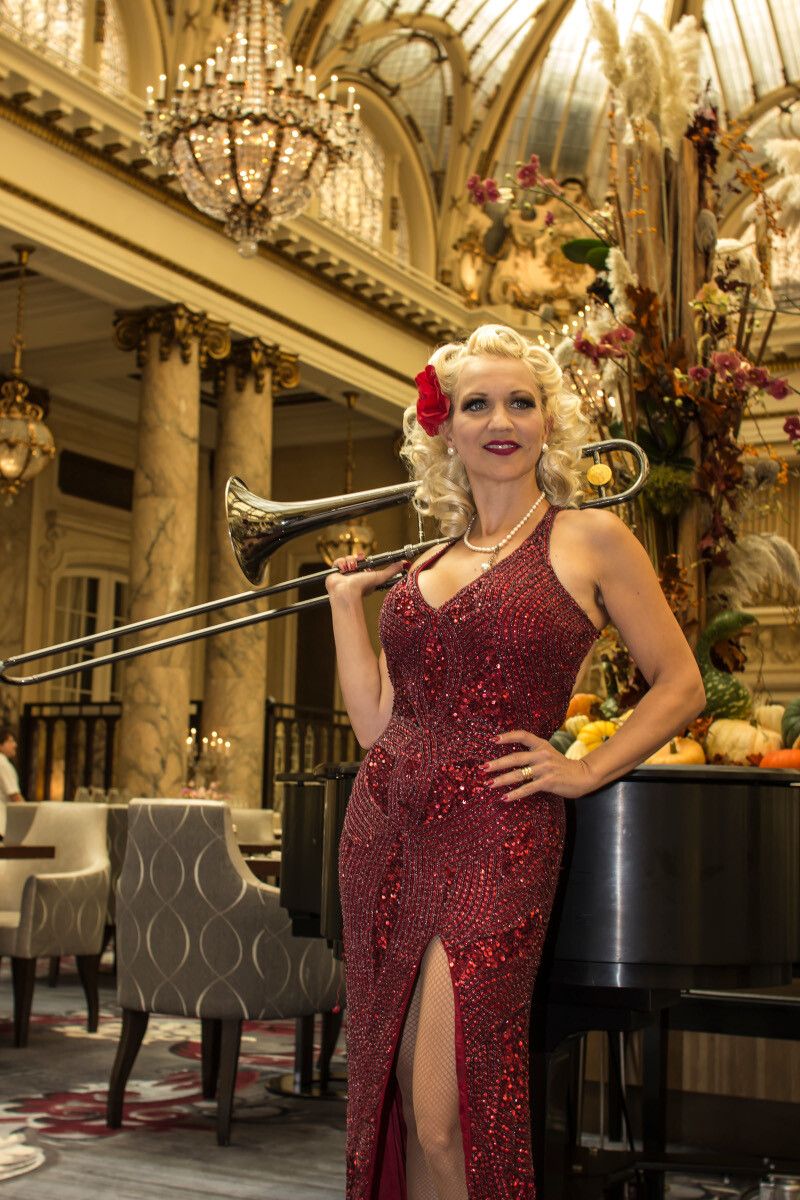 But the union of the bagpipes and jazz didn't occur until she had gone to Norway to play medieval bagpipes at a gig. She didn't bring any other instruments with her. During her stay, a giant snow storm came and closed the roads for a week. She was staying at a hotel that needed entertainment for its hundreds of guests. She and her family with their medieval instruments (along with a piano) played songs out of the Great American Songbook and it was a huge success. Her father would go on to compose a blues for bagpipes and her video was a viral hit.
On top of her many instruments, Carling composes every day. "I want to write beautiful melodies, and beautiful lyrics with lots of motives," she says, writing classic love songs with true rhymes. "I want to seduce the listener with a wonderful melody," Carling says, "It's about love. Everything is about love."
Carling talked a little bit more about her parents' legacy and musical talent. Her father, Hans Carling, was an accomplished trumpet player as well as a band leader in the 1960s. He played with many of the jazz legends including opening with a Polish jazz band called the Ragtime Jazz band for Louis Armstrong in Sweden.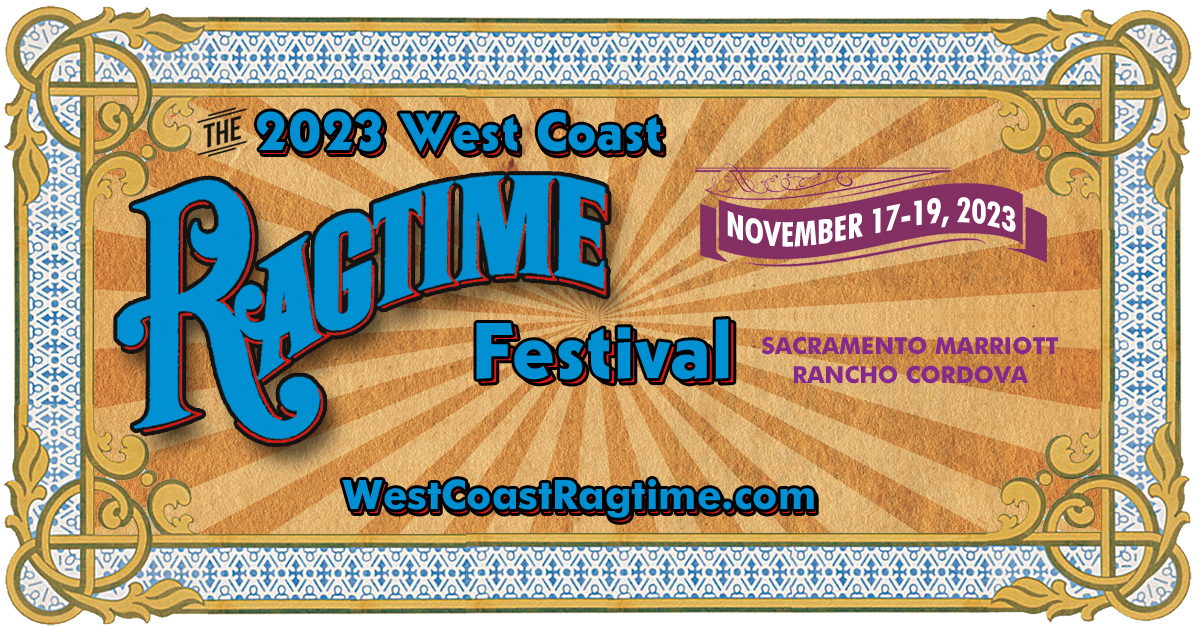 Hans Carling (1942-2017) also taught her to compose and write for big bands. He had studied 19th century Romantic music and he could compose and arrange for symphony orchestra, which he taught her when she was younger. For Carling, he guided her through the history of jazz including the lesser known masters, such as Henry "Red" Allen, J.C. Higginbotham, and others. When she started her big band, he helped her with the arrangements and composed for the band.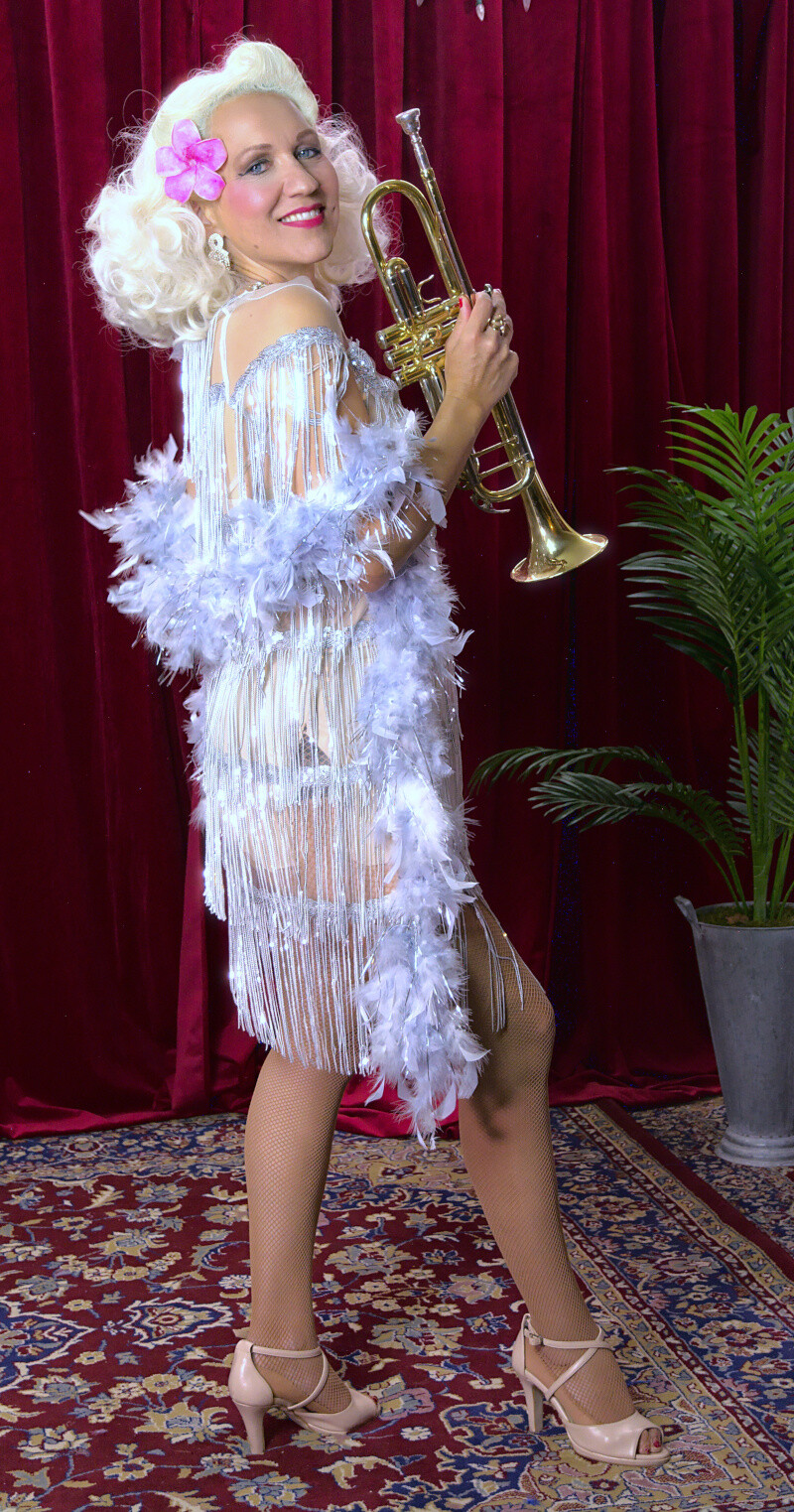 Carling learned about leading a band from her father as well. It's not just standing in front of people, waving a baton "1-2-3" and everyone playing. The band leader had to prepare the arrangements to get a certain grove and sound, everything you have. He helped her understand what it was to be a band leader and helped her when she had her own big band and toured with them. "It's more philosophical to be a band leader, you have to come up with the idea. He knew what it was to be a band leader," Carling said. "It's a lot of work behind it. It sounds so boring to say. I don't call it work, I call pure bliss, but it's any way you have to spend on your idea."
Carling's mother, Aina, played violin in a symphony orchestra and would eventually transition to banjo, after meeting Carling's father, Hans. She said that while her mother doesn't remember melodies, she has an incredible sense of rhythm; she can walk away from a song, and come back and be exactly in the right spot. Aina Carling, also, has assembled a giant bag of chords and melodies that grows and grows each year.
Her parents passed along their love and talent for music to her siblings as well. Her brother Max Carling is also multi-talented, playing clarinet, tenor saxophone, violin and piano. He also builds instruments and composes and has a chamber orchestra in the Vienna style. Her younger brother, Ulf, is a drummer and band leader. Her sister Gerd has a doctorate in languages and an accomplished career but also plays piano, organ, saxophone, harp, trombone, and accordion, according to her website.
Carling has continued the tradition with her children, Viggo and Idun. Since the 1980s, she's been touring constantly so naturally, she toured with her kids. There are videos of her kids, when they were younger, playing on stage including one of her son Viggo running circles around her for the entire concert and then falling asleep on stage. Now they are teenagers and play multiple instruments in her band. Idun plays trombone, tuba, and sings while Viggo is also a singer.
But Carling is also passing along the musical tradition to the children of her neighborhood during the pandemic. She had moved to California in 2018 and found herself and her family in strict lockdown due to the Coronavirus last year. She describes that her house was close together with her neighbors' homes. Given the suddenness of the lockdown, there was no school for the kids, not even homeschooling.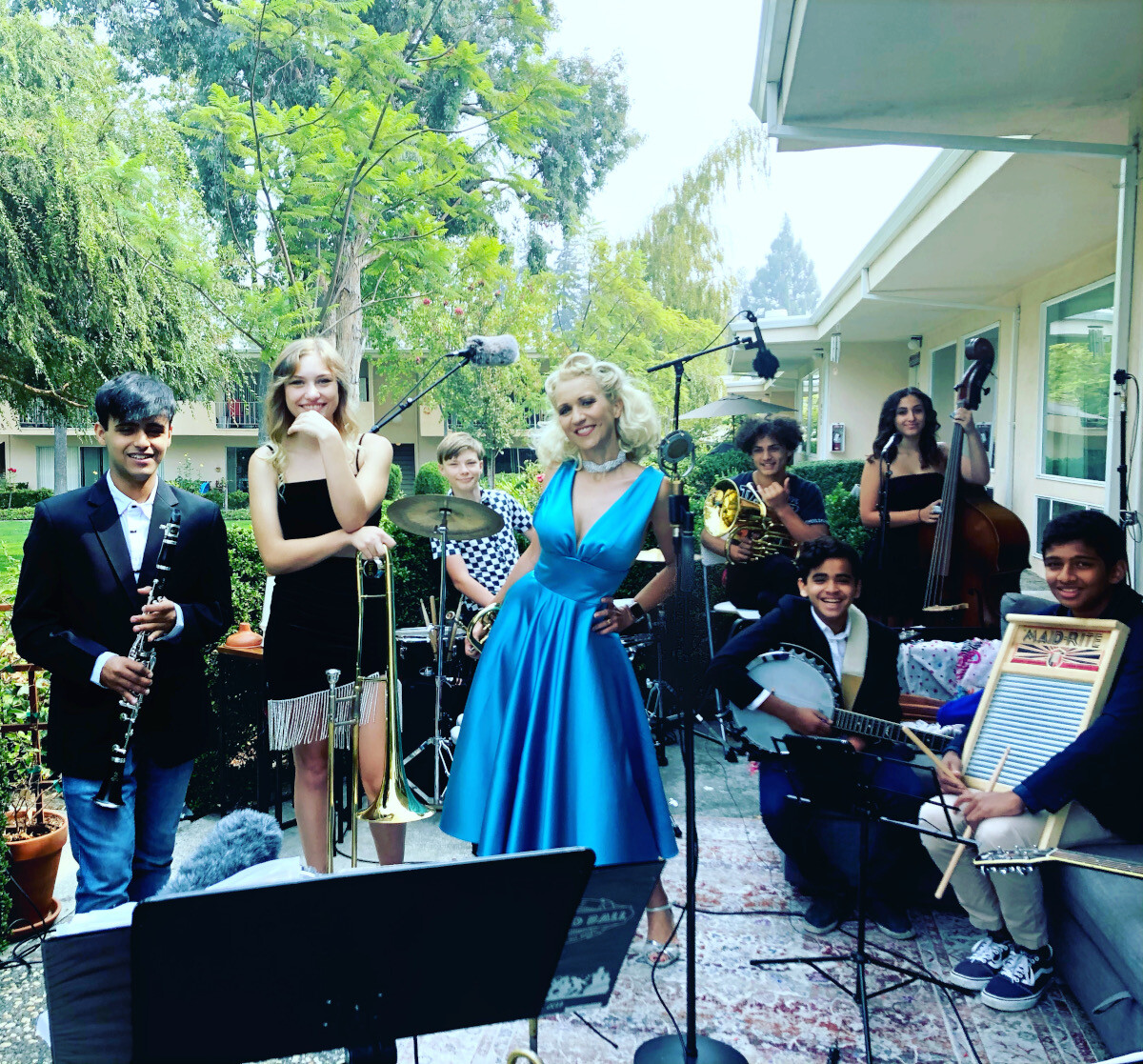 So the kids ended up coming over and she started a band with the kids. "It was a very good thing to keep everyone happy and the mood up," she said. The kids practice every day. "Where I live now is paradise. The kids all around listen to jazz," she says, "the whole garden is full of jazz. You can blame it on me, actually."
Every night at 8 pm, they come over and practice together. It's been a fun challenge for Carling since she has to work with musicians with varying ability, find songs they would like and think are fun to play, and make it all work. She'd write one or two arrangements a day for the kids.
Much of the music Carling and her bands play is from the first part of the 20th century. When asked about her favorite time period, Carling said that the best songs were in the end of the 1920s and beginning of the 1930s. She's a big fan of Louis Armstrong and Bix Beiderbecke as well as Cole Porter, Luis Russell, and Jimmie Lunceford. She says a lot of her inspiration was in the big bands of the era. But she points out that it's about the whole sound, all the musicians around these top jazz giants.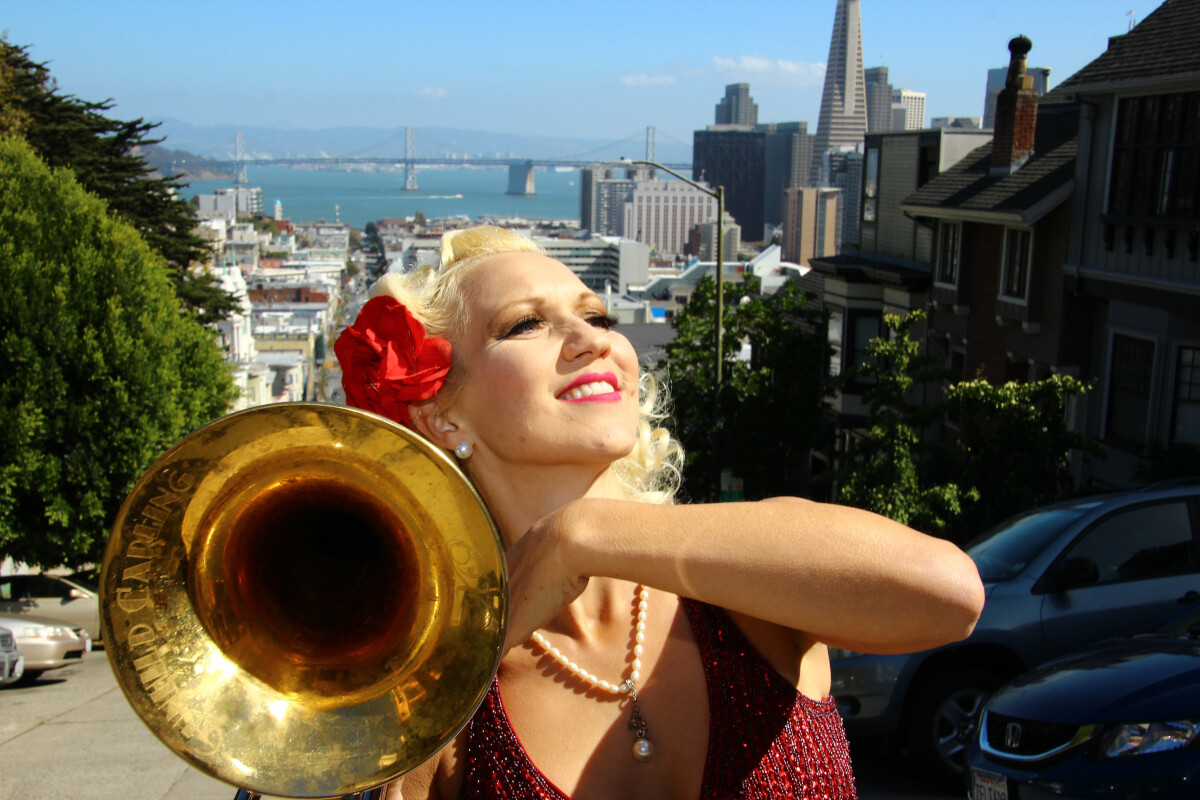 And social media has played an important role with disseminating her music as well as the old jazz giants. When she was younger, it was harder to get jazz records. "When social media came with Facebook/YouTube, it was a revolution for jazz. Because suddenly you could hear the records. YouTube in particular has started a new era for jazz," she says. "It was a treasure that we need. Our life will be so poor without it." There's always the greatest hits of jazz, the giants, but YouTube allows for greater dissemination of the lesser known jazz geniuses or not as popular songs by the popular musicians.
YouTube and social media has helped Carling's career. She started her own YouTube channel in 2016. "The situation in Europe is that you have to create your own stage, attract your own audience for everything you can do. I cannot thank YouTube and Facebook, all those platforms, for all the help they have given to me," Carling says. Now with the shutdown of clubs and theaters across the world, her weekly concerts on YouTube and Facebook are a breath of fresh air for people to get some live jazz in their lives.
For Carling, jazz is everything to her. "It's everything I listen to. I play it; I think it. Jazz is always in my head. I listen to jazz…and compose it, My whole life is about jazz."
For news and schedule updates as well as links to her Facebook, Instagram, Twitter, and YouTube accounts, visit Gunhild Carling online at www.gunhildcarling.net.