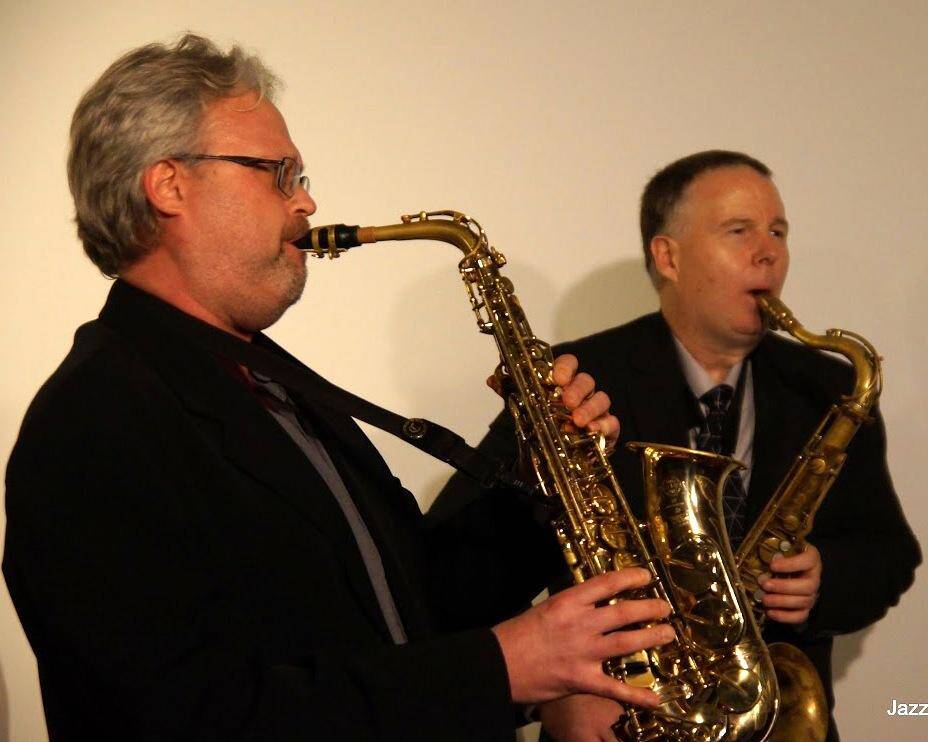 A capacity crowd packed The Other Side in Utica, New York for Harry Allen's Quartet, and they gave the band standing ovations at the end of both sets. The veteran tenor man was backed by Dino Losito (piano), Danny Ziemann (bass), and Jimmy Johns (drums) in a program of Songbook standards and jazz classics that started off with "'Swonderful," a surging uptempo version of "The Way You Look Tonight," "My Romance" (the Richard Rodgers tune that virtually became Ben Webster's late-career theme song), "Splanky" (a Neal Hefti blues in 5/5 that turned into a showcase for Dino L's piano stylings), and "Just Friends" (for which series director Mike Dubaniewicz unpacked his alto and joined the guest artist on the front line).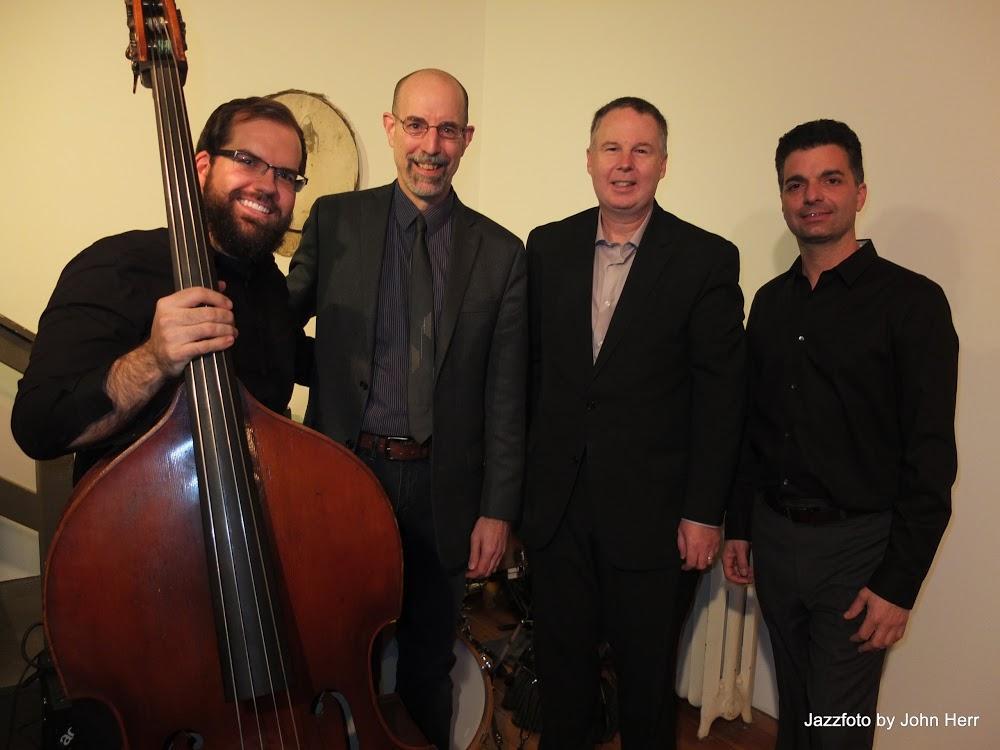 The second set took off with "In a Mellow Tone," Webster's "Did You Call Her Today," and Flip Phillips' anthem "A Sound Investment." The leader slyly offered "The Summer Wind" as a lengthy cadenza that led, with the sound of surprise, to "Darn That Dream", finally bringing the rhythm section—and the audience—along on his evocative ballad excursion. Mike Dubaniewicz rejoined Harry for a romp through Randy Weston's "Hi-Fly" to close the evening with some duo-sax pyrotechnics. —John Herr
Subscription Options
---
Or get the Print Edition with Online Access. To get the print edition of The Syncopated Times use this Paypal link. After you pay you will be issued a coupon for free online access.