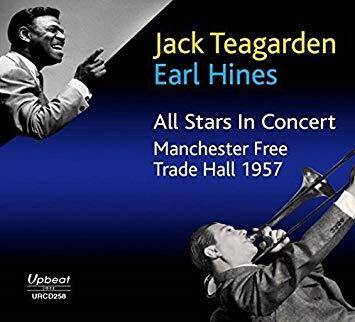 In the fall of 1957, an all-star group filled mostly with Louis Armstrong alumni toured England. Co-led by trombonist Jack Teagarden and pianist Earl Hines, the band also featured trumpeter Max Kaminsky, clarinetist Peanuts Hucko (who would actually join Armstrong two years later), bassist Jack Lesberg, and drummer Cozy Cole. The band unfortunately did not make any studio recordings but was captured live in London on Oct. 5, 1957 and on seven songs from a Nov. 6 Paris concert (put out on an LP by the Magic Awe label).
The performances from Oct. 5 have been released in full on two CD by the Upbeat label called Jack Teagarden/Earl Hines All-Stars In Concert, Volumes 1 and 2. While eight of the 23 selections had previously come out on an album by the tiny Jazz Groove label, the sound has been improved in this much more complete collection.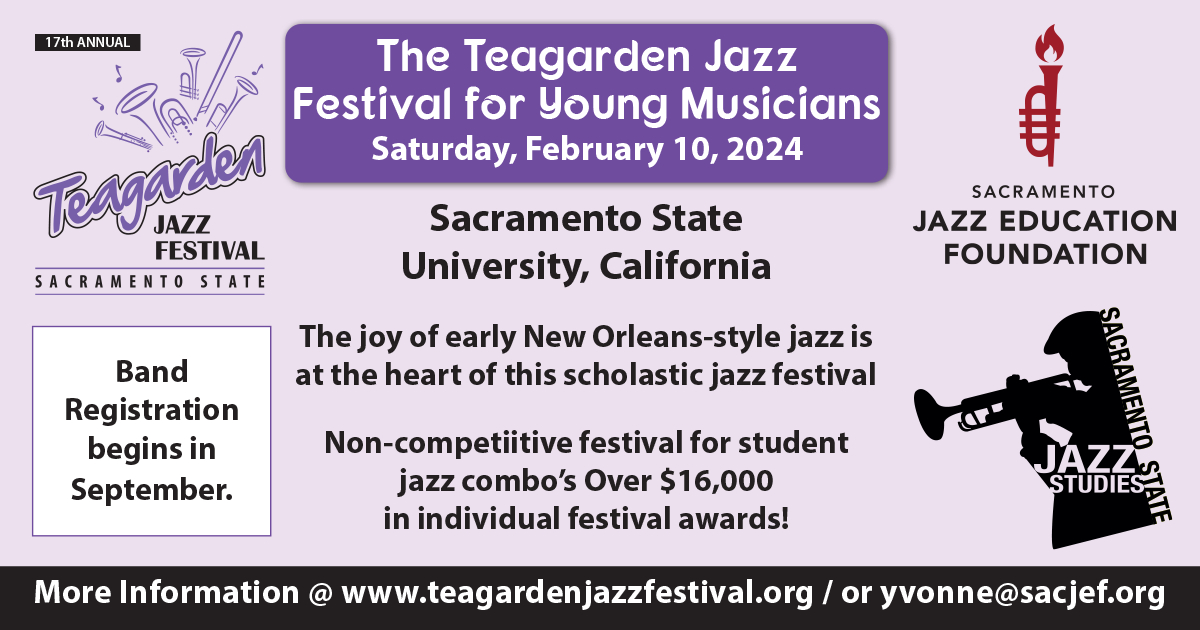 All of the musicians have opportunities to be showcased, particularly on the first volume. The full group performs rousing versions of "Royal Garden Blues" and "Memphis Blues." Earl Hines, who is in particularly excellent form throughout, is showcased on "Tea For Two" and a touching vocal version of "I'm A Little Brown Bird." Peanuts Hucko shows why he was such a highly-rated clarinetist on "Stealing Apples" and "Autumn Leaves." Max Kaminsky is in the spotlight on "Tin Roof Blues," Jack Lesberg is featured on "Lullaby Of The Leaves" and Cozy Cole stretches out during his extended drum solo on "Caravan." As for Teagarden, he is the genial host and makes warm if familiar statements on "Stars Fell On Alabama" and "Basin Street Blues."
Volume 2 is actually slightly superior to the first disc due to the exciting group jams on "Original Dixieland One-Step," "Struttin' With Some Barbeque" and "That's A Plenty" plus Kaminsky's romp on "I've Found A New Baby." There are also a fair number of features with Teagarden singing and playing "St. James Infirmary Blues" and Hines having four showcases including "Honeysuckle rose" and "Rosetta."
The sound is pretty decent throughout, making it easy to enjoy the stirring playing by these immortal musicians. Upbeat, a top British jazz label, has many rewarding releases in its catalog with these two volumes being an excellent place to start.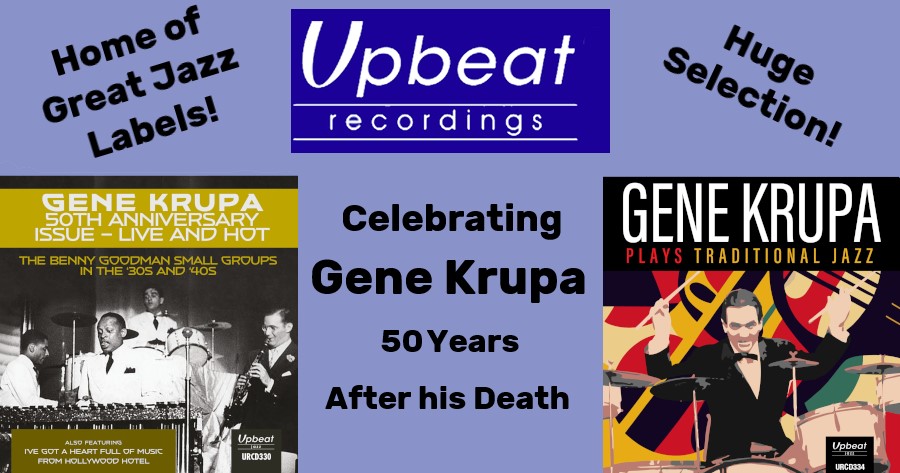 Jack Teagarden/Earl Hines All-Stars In Concert, Volume 1 (Upbeat URCD 271, 11 selections, TT = 61:42) www.upbeatrecordings.co.uk
Jack Teagarden/Earl Hines All Stars In Concert, Volume 2 (Upbeat URC 273, 12 selections, TT = 53:56) www.upbeatrecordings.co.uk