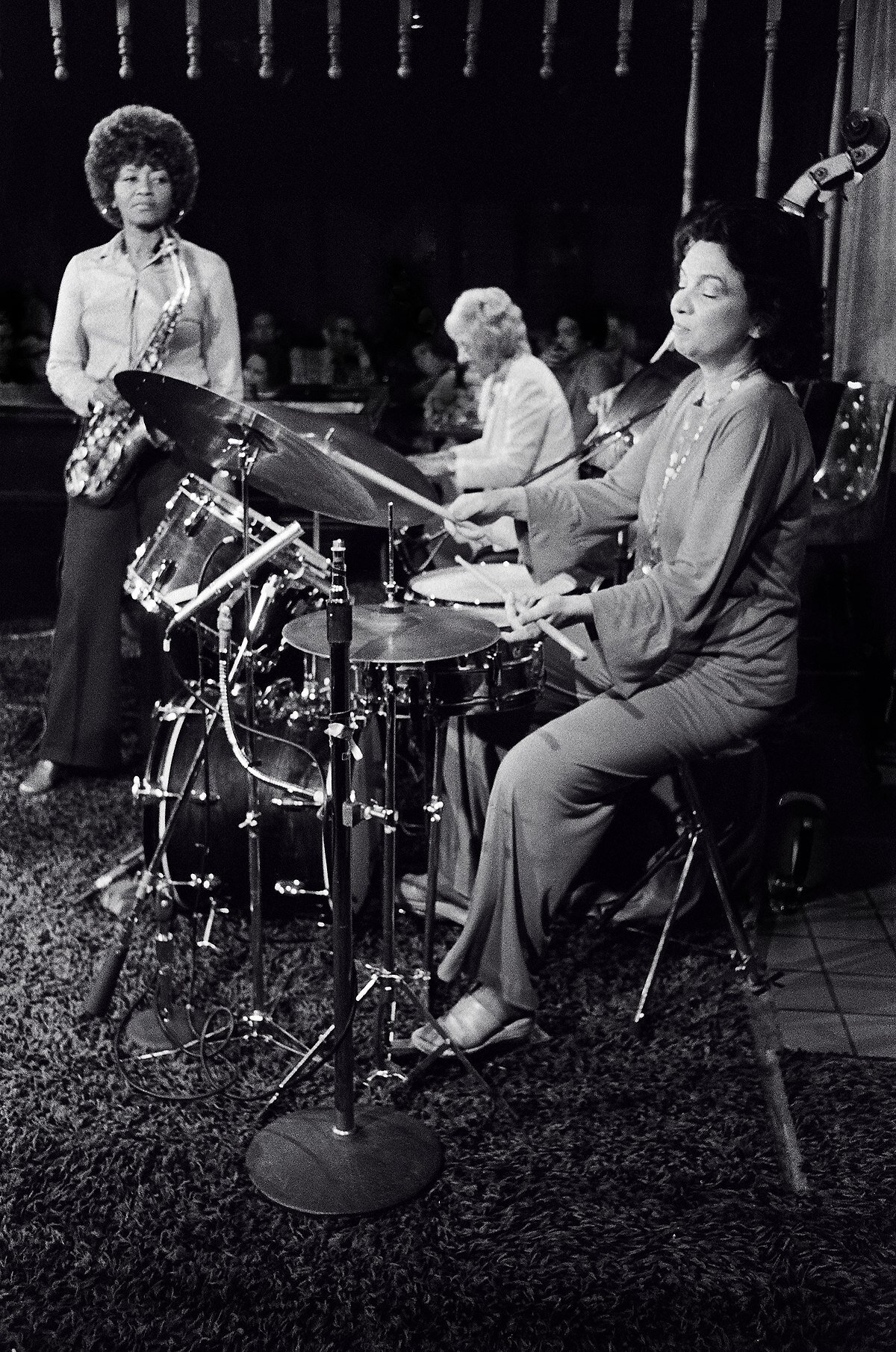 It was with his band that she started taking drum lessons in the late 1940s. She began playing drums professionally in the early 1950s and within a year or two she chose to focus on the instrument rather than singing.
In the late 1950s she played in Las Vegas for Carl Fontana. She moved to New York City in 1961, playing briefly for Benny Goodman who her husband, Jerry Dodgion was working for at the time. During the 60s and 70s she played for a number of groups including those of Tony Bennet, Al Cohn, Zoot Sims, Wild Bill Davison, Ruby Braff and Joe Venuti.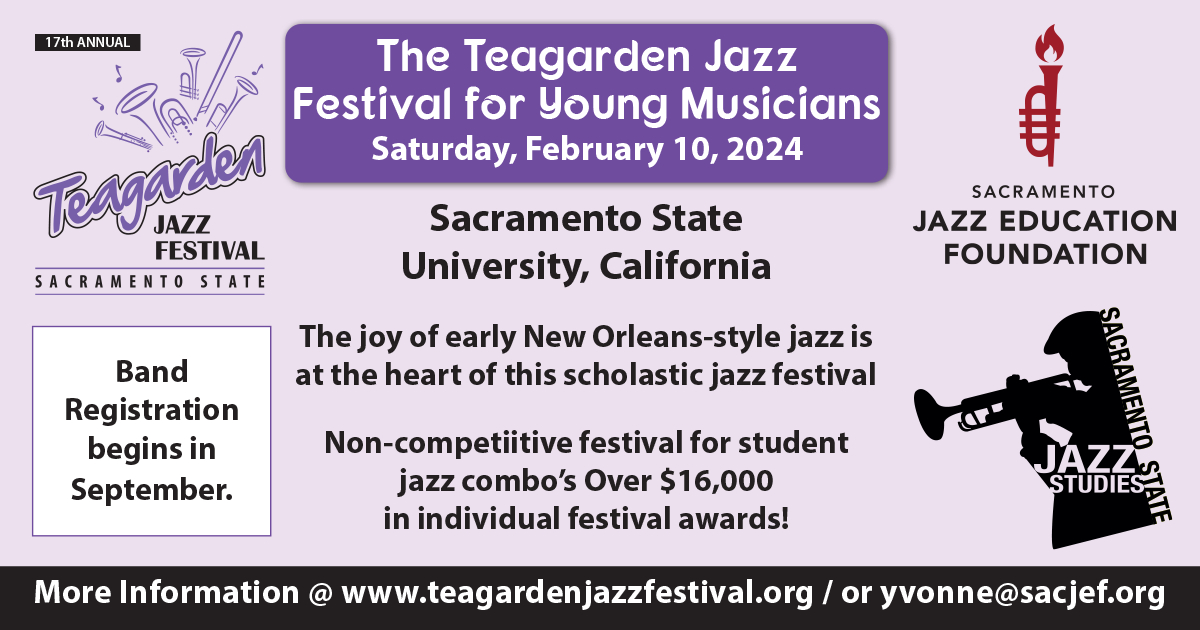 In 1977 she became part of an all female group led by Marion McPartland. Aside from a brief relocation to Washington, DC to be musical director for a venue she stayed active in the New York City scene through the early 1980s.
She continued to play regularly even after returning to the Bay Area in 1984. She was a regular at the Monterey Jazz Festival. For 14 years she maintained a steady Thursday night gig leading a trio at the Inn at Spanish Bay, in Pebble Beach. Her need to play was halted only by the temporary closure of the venue during the pandemic.
Her autobiography, The Lady Swings: Memoirs of a Jazz Drummer, co-written with Wayne Enstice, was published in March, and reviewed in our October issue.