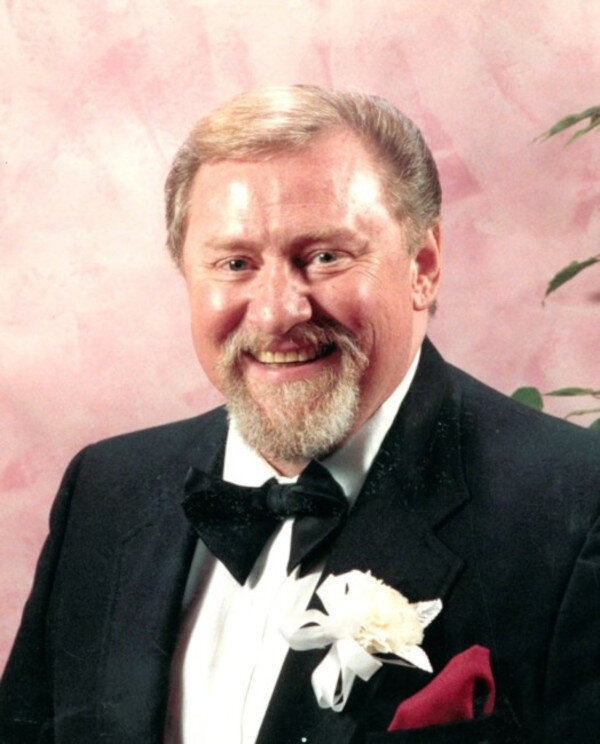 Known for its musical heritage, Mason City has produced a number of successful performers and educators and is the site of the annual North Iowa Band Festival. Jim Fitzgerald's musical career began in the basement of the family home where his father (a school teacher and band director who played the banjo) organized a group of neighborhood kids as the Basement 5. Jim initially wanted to play the trumpet, but his dad sold him on the idea that there was a bigger need for trombone players.
The youthful band's big moment was when it performed for a March of Dimes radiothon. When he was 12, Jim was offered a job with a local band that paid $10. "I gave the 10 bucks to a friend who got me in the musicians' union. I found out later I wasn't allowed to join until I was 16," he recalled. "When I was in high school, I was in the school band and also played football. At halftime, I was on the field marching through parade formations in full football gear and then grabbed my helmet and got back in the game."
Joins Clyde McCoy Band
The summer after graduating from high school in 1952, he was a member of the Mason City Municipal Band doing park concerts when he received a call that the Clyde McCoy Orchestra needed a trombone player. So rather than head off to college, he went on the road at $110 a week with the McCoy band, whose theme song was "Sugar Blues", a tune that ultimately sold over 14 million copies.
In the following years, Jim found work with swinging bands led by Ralph Marterie, Hal McIntyre, Woody Herman and Stan Kenton; earned his bachelor's and master's degree in secondary education, and taught briefly in Colorado. In 1960, he reunited with Clyde McCoy in a small Dixieland group and then joined Kaye Stephens' Trio Plus Two as a bass player at the Riviera Hotel in Las Vegas.
What was supposed to be a two-week gig turned into a 50-year career, with Jim initially playing in lounges and casinos up and down The Strip along with being in show bands backing up such legends as Streisand and Sinatra at The Sands before going to work for hotelier Michael Gaughan in what was to become the longest-running lounge act in Vegas history.
Known for 4-Part Harmony
In the early 1970s, Gaughan decided to put a Dixieland band in his Royal Inn Casino on Sunday afternoons, and the band packed the place. As Gaughan acquired new properties, the band moved from the Royal Inn to the Barbary Coast and eventually the Gold Coast Casino as the Sorta Dixie Jazz Band where for five afternoons a week, the band entertained with a mix of four-part harmony (a la The Four Freshmen), Dixieland, Chicago-style swing, Tin Pan Alley songs and country-western tunes.
Previously a coop, the band was renamed the Kinda Dixie Jazz Band when Jim assumed sole ownership in 1997. On occasion, Jim would don a white jacket and make like Paul Whiteman in leading the Gold Coast Big Band Orchestra for evening dances. The band was also a popular draw on the festival circuit, annually playing as many as 10 festivals over 15 years.
Son Michael paid appropriate tribute to his dad, writing, "Generosity and showmanship were his defining attributes. Those who knew him would tell you that Jim had the biggest heart and was the biggest showman, happiest when he was on stage—and the world was his stage. Throughout his life, Jim's home (and wallet) was open to those in need. He liked to tinker and fix things, but children held a special place in his heart. Between gigs, he worked as a State Juvenile Parole/Probation Officer, served as a counselor at Child Haven, coached Pop Warner-youth football, taught Sunday school, and spent his free time badgering his children about proper grammar and enunciation—though his rants typically fell on deaf ears."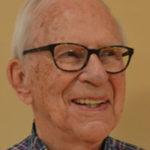 Lew Shaw started writing about music as the publicist for the famous Berkshire Music Barn in the 1960s. He joined the West Coast Rag almost thirty years ago and has been a guiding light to this paper through the two name changes since then as we became The Syncopated Times.  47 of his profiles are collected in Jazz Beat: Notes on Classic Jazz. Volume two, containing profiles from 2013-2016 will be available on Amazon soon. He taps his extensive network of connections and friends throughout the traditional jazz world to bring us his Jazz Jottings column every month.