Paul Whiteman
's Orchestra was the most popular band of the 1920s. They are also the most controversial to Jazz historians because Whiteman (March 28, 1890 – December 29, 1967) billed himself as "The King Of Jazz".
The Paul Whiteman Orchestra rarely played what is considered real Jazz today despite having some of the great White Jazz soloists of the 1920s in his band. For the most part Whiteman played commercial dance music and semi-classical works.
Jazz critics almost universally dislike his music, but he had his moments. Whiteman started as classical viola player. He played with the San Francisco Symphony and he led a band for the Navy during World War One.
After the war, he formed the Paul Whiteman Orchestra at the Fairmont Hotel (corner of California and Mason Streets in San Francisco). He moved to New York in 1920 and made his first record Whispering / The Japanese Sandman which sold over two million copies and made Whiteman a star.
In 1924 he secured his place in history when he commissioned and introduced George Gershwin's Rhapsody In Blue. The song became the band's signature tune.
Whiteman hired a virtual who's who of White Jazz musicians of the 1920s for his orchestra, such as Red Nichols, Tommy Dorsey, Frankie Trumbauer, Joe Venuti, Eddie Lang, and in 1927, Bix Beiderbecke. Bix left the band 
in 1929 after having a nervous breakdown. Singer Bing Crosby got his start with Whiteman's vocal trio the Rhythm Boys.
In 1930 Whiteman starred in the movie "King Of Jazz".
Whiteman paid his musicians the highest salaries in the business and was generally well liked by them. In the 1930s the orchestra featured Bunny Berigan, Trumbauer and Jack Teagarden, but as the decade wore on Whiteman's popularity declined.
During the 1940s and 1950s, Whiteman worked as musical director for the American Broadcasting Company (ABC), but reformed his orchestra from time to time during those decades. In the early Sixties Whiteman played in Las Vegas before retiring.
Here is a special bonus recording courtesy of Denis Pereya that contains excerpts from an October 4, 1966 interview with Paul Whiteman from a radio program called "Ron Barry's Wax Museum".


| | | |
| --- | --- | --- |
| Title | Director | Year |
| King Of Jazz | John Murray Anderson | 1930 |
| Thanks A Million | Roy Del Ruth | 1935 |
| Strike Up the Band | Busby Berkeley | 1940 |
| Atlantic City | Ray McCarey | 1944 |
| Rhapsody in Blue | Irving Rapper | 1945 |
| The Fabulous Dorseys | Alfred E. Green | 1947 |

Louis Armstrong and Paul Whiteman : Two Kings Of Jazz" by Joshua Berrett, Yale University Press, 2004
Paul Whiteman : Pioneer of American Music (Volume 1 : 1890-1930), Studies in Jazz, No. 43, by Don Rayno, The Scarecrow Press, Inc., 2003.
Pops : Paul Whiteman, King of Jazz, by Thomas A. DeLong, New Century Publishers, 1983.
Jazz by Paul Whiteman, J. H. Sears, 1926
How To Be A Band Leader by Paul Whiteman and Leslie Lieber, Robert McBride & Company, 1948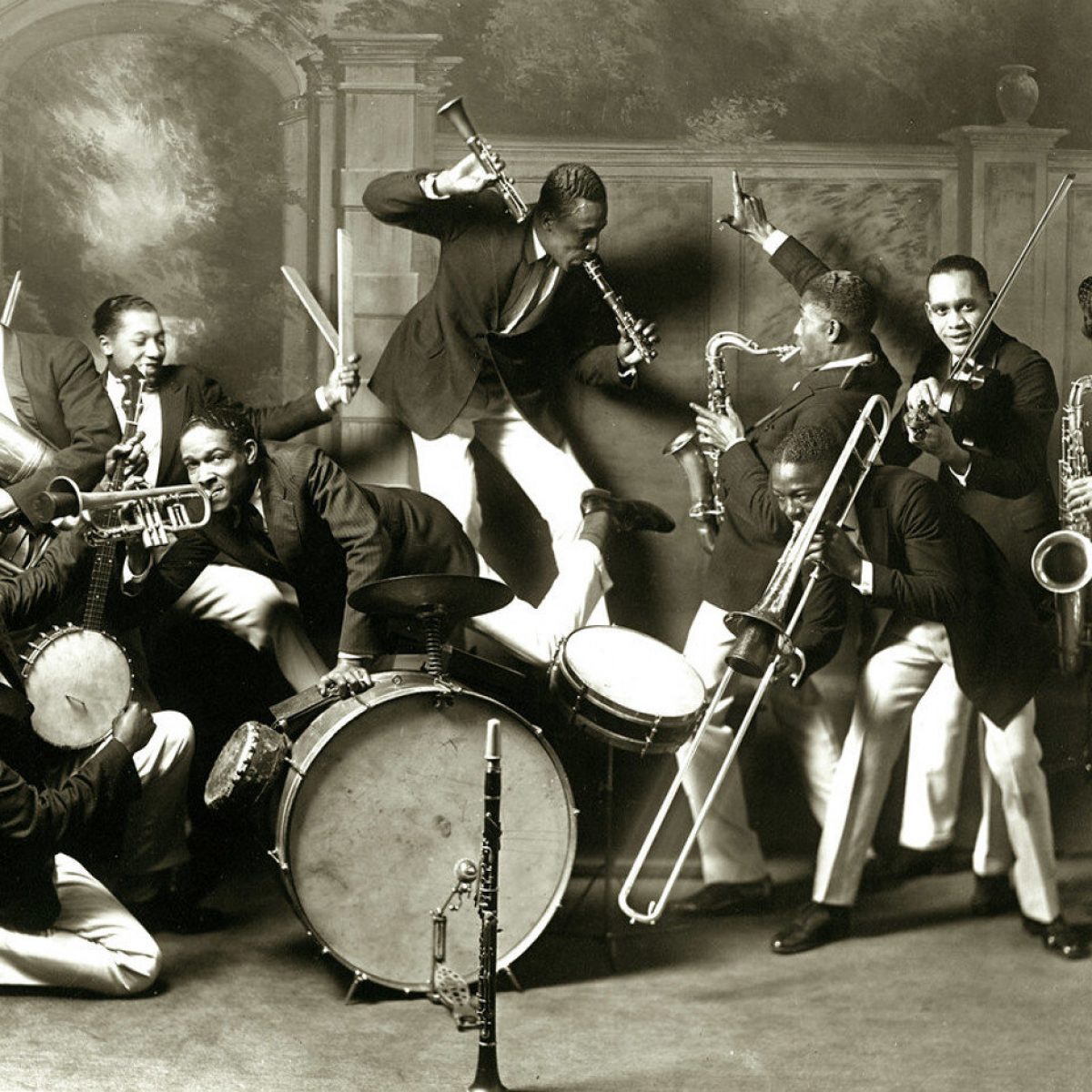 Redhotjazz.com was a pioneering website during the "Information wants to be Free" era of the 1990s. In that spirit we are recovering the lost data from the now defunct site and sharing it with you.
Most of the music in the archive is in the form of MP3s hosted on Archive.org or the French servers of Jazz-on-line.com where this music is all in the public domain.
Files unavailable from those sources we host ourselves. They were made from original 78 RPM records in the hands of private collectors in the 1990s who contributed to the original redhotjazz.com. They were hosted as .ra files originally and we have converted them into the more modern MP3 format. They are of inferior quality to what is available commercially and are intended for reference purposes only. In some cases a Real Audio (.ra) file from Archive.org will download. Don't be scared! Those files will play in many music programs, but not Windows Media Player.