Joe Venuti
(September 16, 1903 – August 14, 1978) was the first great violinist of Jazz. The music he made with
Eddie Lang
 would later be a major influence on 
Django Reinhardt
 and Stéphane Grappelli in France. He was born aboard a ship as his parents emigrated from Italy and trained to be a classical violinist from an early age.
He met Eddie Lang in 1913 while attending school in Philadelphia and started a local group with him three years later. The two would go on to play and record with each other frequently up until Lang's death in 1933. Venuti played briefly with Red Nichols, made his first recordings with Jean Goldkette and played in the orchestra of many Broadway shows.
He co-led a band with Eddie Lang off and on through most of the 1920's, that included Jimmy Dorsey, Red Nichols and Frank Signorelli of the Original Dixieland Jass Band. In 1929 he joined the Paul Whiteman Orchestra but was injured in an auto accident; he was able to re-join the band in 1930. Venuti was able to keep working as a musician the rest of his life. He enjoyed a resurgence of interest in the 1970s.
Check out www.joe-venuti.com for some cool pictures of Joe Venuti.


| | | |
| --- | --- | --- |
| Title | Director | Year |
| King Of Jazz | John Murray Anderson | 1930 |
| Garden of the Moon | Busby Berkeley | 1938 |
| Syncopation | William Dieterle | 1943 |
| Sing, Helen, Sing | William Dieterle | 1942 |
| Belle of Old Mexico | R.G. Springsteen | 1950 |
| Disc Jockey | Will Jason | 1951 |
| Pete Kelly's Blues | Jack Webb | 1955 |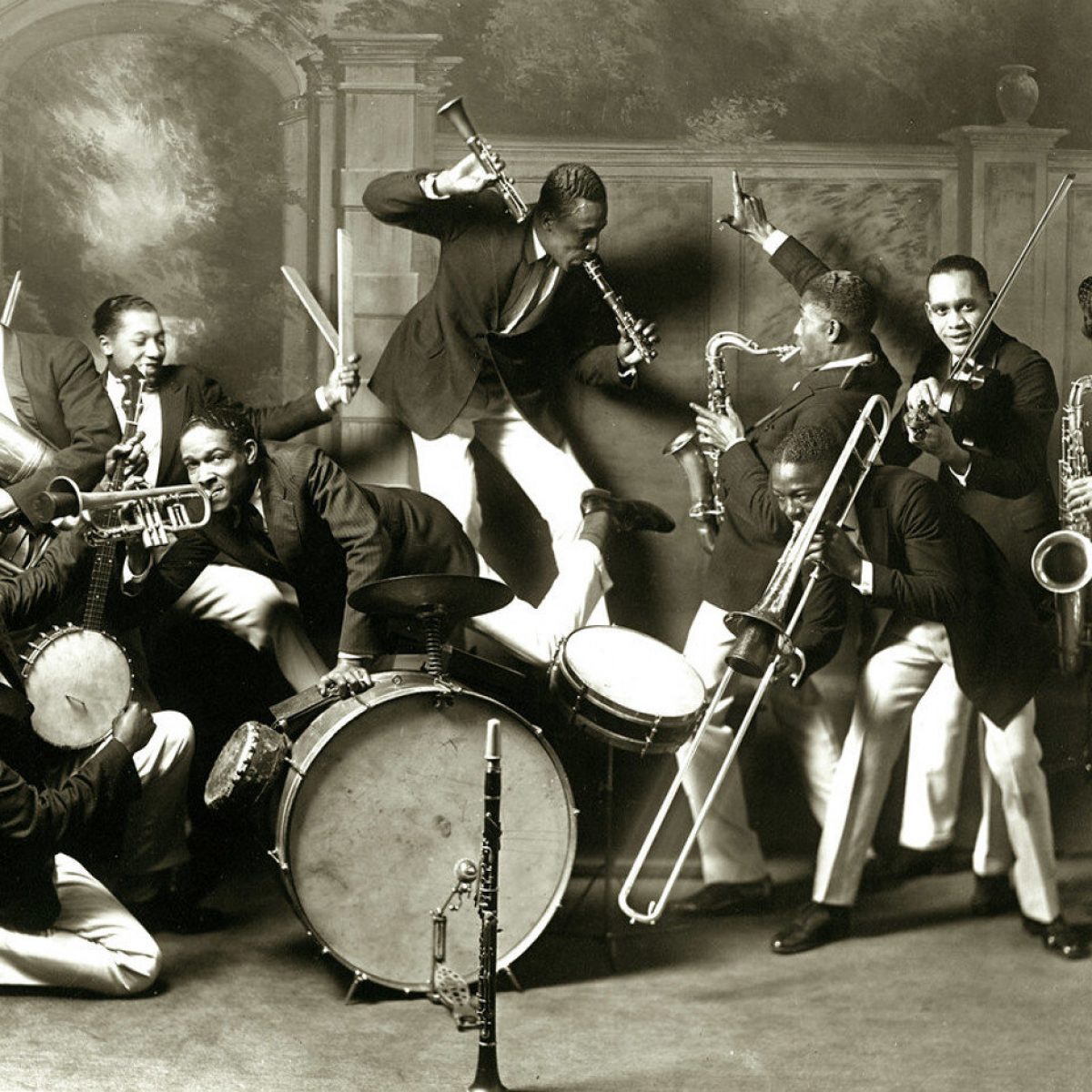 Redhotjazz.com was a pioneering website during the "Information wants to be Free" era of the 1990s. In that spirit we are recovering the lost data from the now defunct site and sharing it with you.
Most of the music in the archive is in the form of MP3s hosted on Archive.org or the French servers of Jazz-on-line.com where this music is all in the public domain.
Files unavailable from those sources we host ourselves. They were made from original 78 RPM records in the hands of private collectors in the 1990s who contributed to the original redhotjazz.com. They were hosted as .ra files originally and we have converted them into the more modern MP3 format. They are of inferior quality to what is available commercially and are intended for reference purposes only. In some cases a Real Audio (.ra) file from Archive.org will download. Don't be scared! Those files will play in many music programs, but not Windows Media Player.