Almost 30 years ago, my wife Jean and I decided to drop by Andy's Jazz Club in Chicago. Bobby Lewis had the best band in town then and we soon discovered he also had a lovely young lady who was one fine vocalist! When she began singing, we knew she would go over very well in Elkhart at its festival. A talented young lady, she made each song sound like it was meant for us. I had never heard of her until that night and during my research for this article I discovered she is well-known around the world. She had a couple of gigs each week, Andy's and the Cotton Club on 18th and Michigan. She had her own group there.
When she finished her set, I spoke with her about coming to Elkhart to perform the following summer. I was very pleased when she accepted! During our conversation, Joan Collaso told me she was singing jingles and commercials at that time. Her girls were very young so motherhood was her primary concern.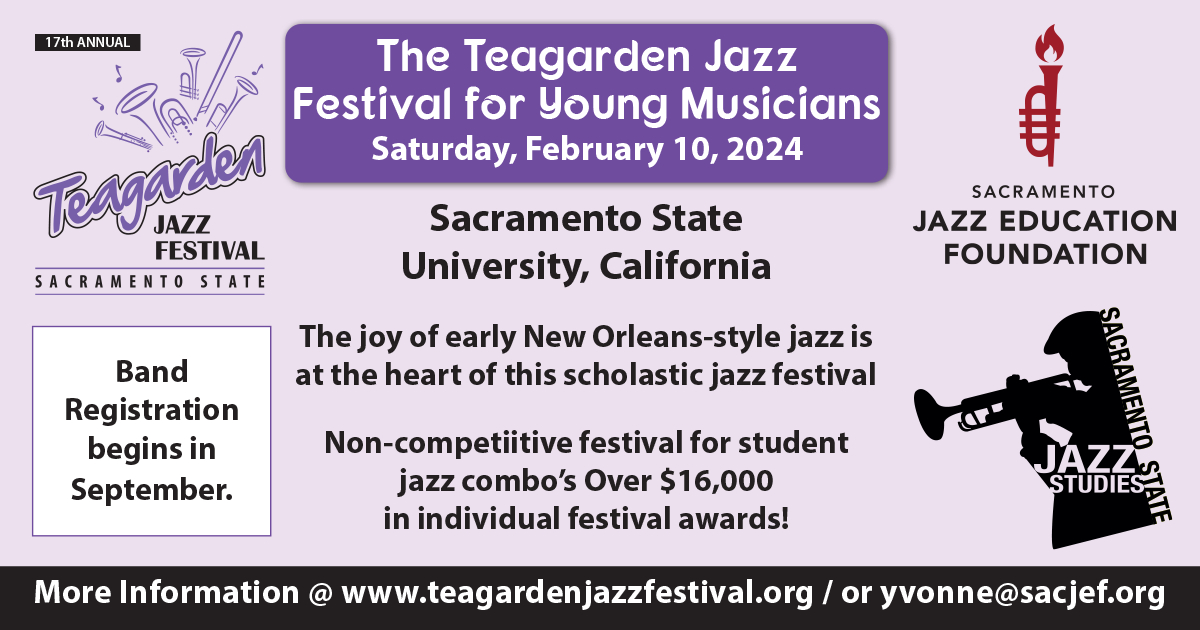 When she performed at the festival, I remember that she was a little nervous so I walked her to her gig where discovered a crowd that loved her after her first tune. Now, after many years, she has performed each year at the fest to large crowds who followed her over the weekend. Believe me, I've seen no evidence of nervousness, that's for sure!
One gentleman was particularly happy with her singing; in fact, his company, Robert Weed Products, has sponsored her each year. Yes, after all these years, she is still knocking them out with great tunes, great style, and that Collaso smile.
Over the years, Joan has been accepted wherever she's gone, be it Japan or Europe or wherever. She's lived in Chicago all of her life but she's internationally known and has been recognized for her singing with an Emmy!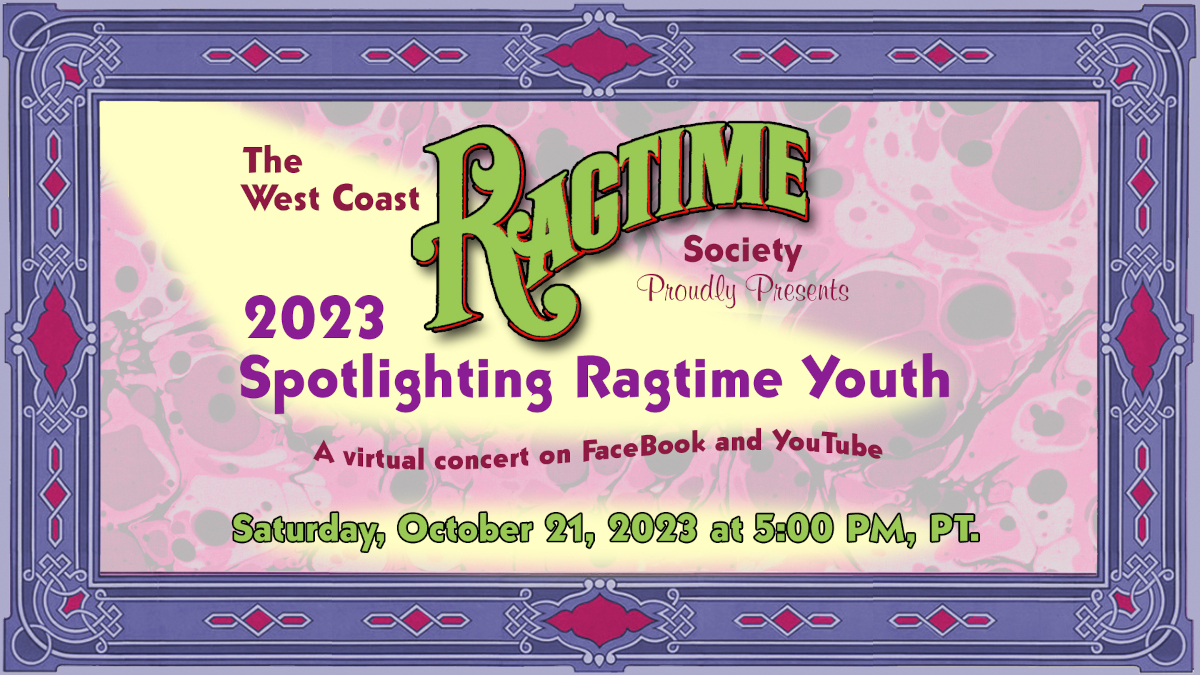 Part of her magic comes from her ability to present the melodies in a sensual manner with one-of-a- kind improvisation. The genuine sincerity that she projects is felt by her listeners. While we're listening we hear a blending of several styles that presents the textures of jazz, r&b, blues and gospel. It's easy to understand why her crowds love her.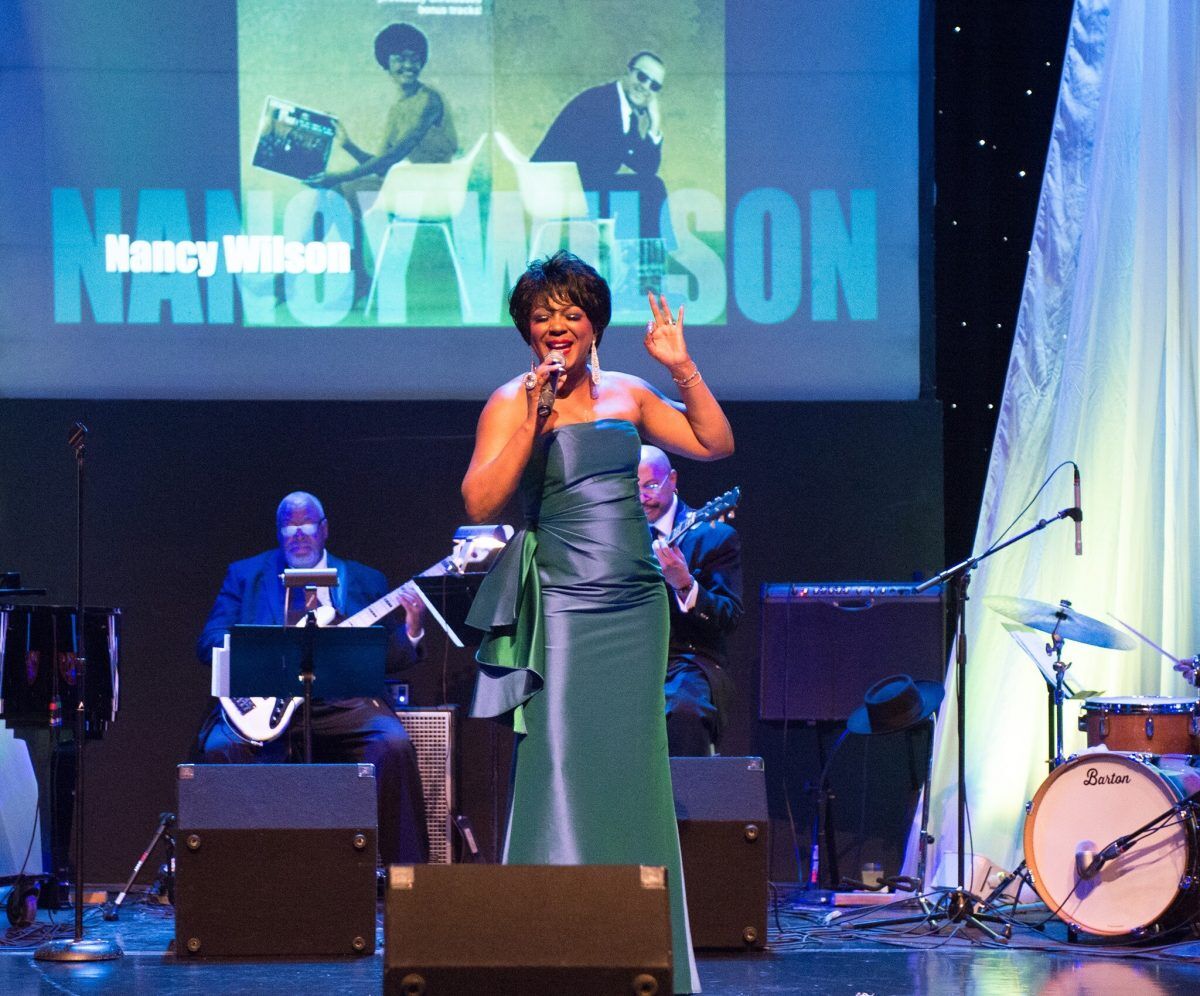 I recall a couple of years ago when she had a late-night gig that I attended with Bucky Pizzarelli. He told me he had heard her in Chicago and he confessed that she was a favorite for him. During a love song, Joan walked over to Bucky and sat on his lap and finished the tune in front of several laughing jazz fans. Bucky seemed very pleased too!
With her wonderful voice and a secure fiscal sense, she's accomplished a lot. She does keep busy! On September 7, 2015, Joan opened for the R&B artist Jeffery Osborne at the African Festival of the Arts in Chicago. In 1997, Joan appeared singing in the history-making movie Soul Food. She has also appeared four times to standing-room-only crowds at the North Sea Jazz Festival in the Netherlands.
She does enjoy doing festivals; e.g., JazzKaar Festival in Estonia (Russia), the Sister Cities Festival in Osaka, Japan, and touring northern Italy for the Central Jazz Torino School of Jazz. Joan has appeared close to 30 times at the Elkhart Jazz Festival and in 2012 she gave her debut performance at the Chicago Jazz Festival where she was named one of the top five "must-see" performances.
She was featured with renowned pianist Ramsey Lewis' "Urban Renewal" CD singing, "I'll Always Be About You." Several times in 2009 she performed on the Oprah Winfrey show as background vocalist for Susan Boyle, Alicia Keys, Jennifer Hudson, Sugarland and Tim McGraw. In 2016 Joan took her one-woman show "A Tribute to Nancy Wilson & Shirley Horn" to Las Vegas. And, more recently, she appeared in Gene Harris "Coming Home, Coming Together" concert in his hometown, Benton Harbor, Michigan. Joan also had the honor in 2015 to sing background vocals for the Midwest portion of Stevie Wonder's "Songs In The Key Of Life" tour. Wow! Yes, she does stay very busy!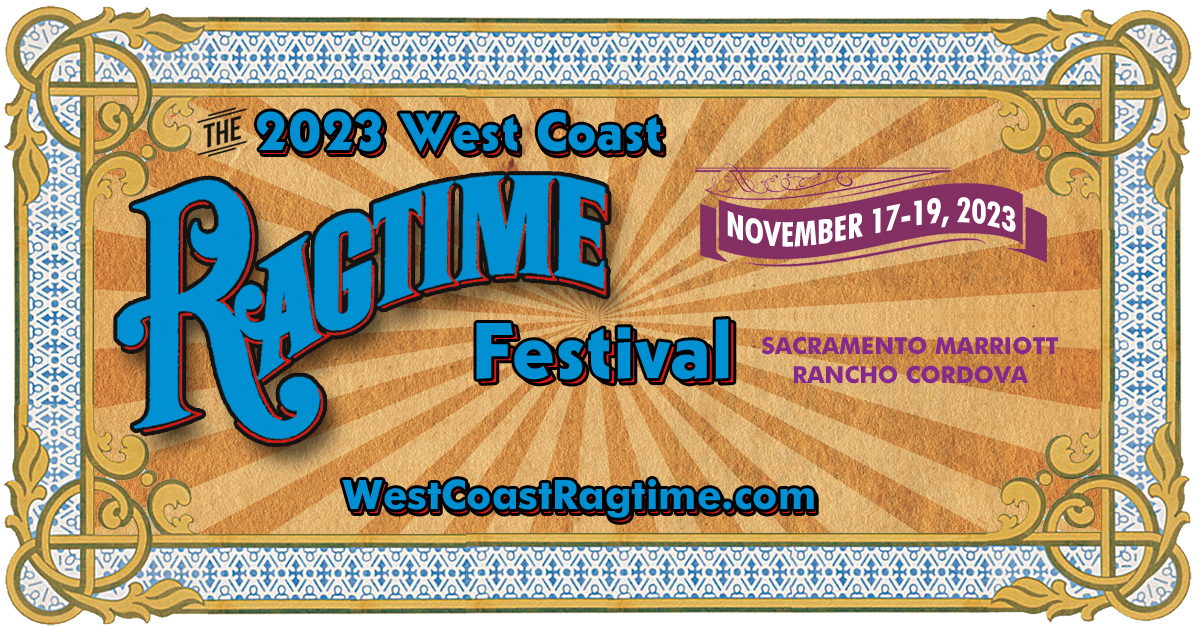 Back home in Chicago, Joan loves serving as a leader for several youth programs! When she does Elkhart, she usually brings her family. Her pianist, Lawrence Hanks, married Joan in 1998. And yes, there are some well-behaved siblings as part of her group! They all have a great time along with Joan's audiences. Her many appearance ins Elkhart (we've lost track!) have occurred because of the audience response as well as the fact that most of her appearances have been paid by Robert Weed Productions. They will tell you that she's worth every penny! I completely agree!