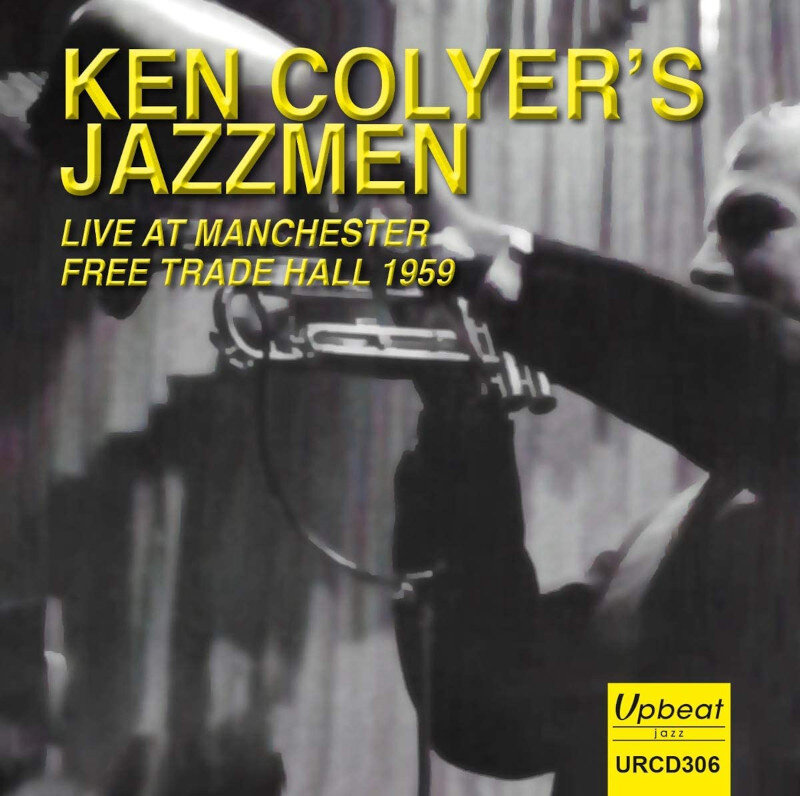 Throughout much of his career, trumpeter Ken Colyer (1928-85) had a devoted cult following in the United Kingdom. He was never a virtuoso or a major soloist; nor was Colyer particularly flexible. From the start his primary interest was in playing his brand of New Orleans jazz that was inspired by Bunk Johnson, George Lewis, and the veteran African-American New Orleans musicians who were active in the early 1950s. Solos were regarded as a contrast to the many ensembles, perfect intonation was secondary to expressing an exuberant spirit, and mistakes were preferable to playing it safe.
Upbeat recently put out Colyer's Live At Manchester Free Trade Hall 1959, a previously unreleased set of music. Colyer is joined by what is considered the classic version of his band, a septet with trombonist Mac Duncan, clarinetist Ian Wheeler (sounding quite a bit different in this context than he would with Chris Barber), pianist Ray Foxley, banjoist John Bastable, bassist Ron Ward and drummer Colin Bowden.
Mixing together some very traditional New Orleans tunes with a few offbeat choices (including "Peanut Vendor" and a happily ragged "Cheek To Cheek"), Colyer and his group are in fine form, really stretching out on "Aunt Hagar's Blues" and "Chimes Blues." This is a welcome addition to Ken Colyer's large discography.
Live At Manchester Free Trade Hall 1959
(Upbeat URCD 306, 10 selections, TT = 65:45)
www.upbeatmailorder.co.uk