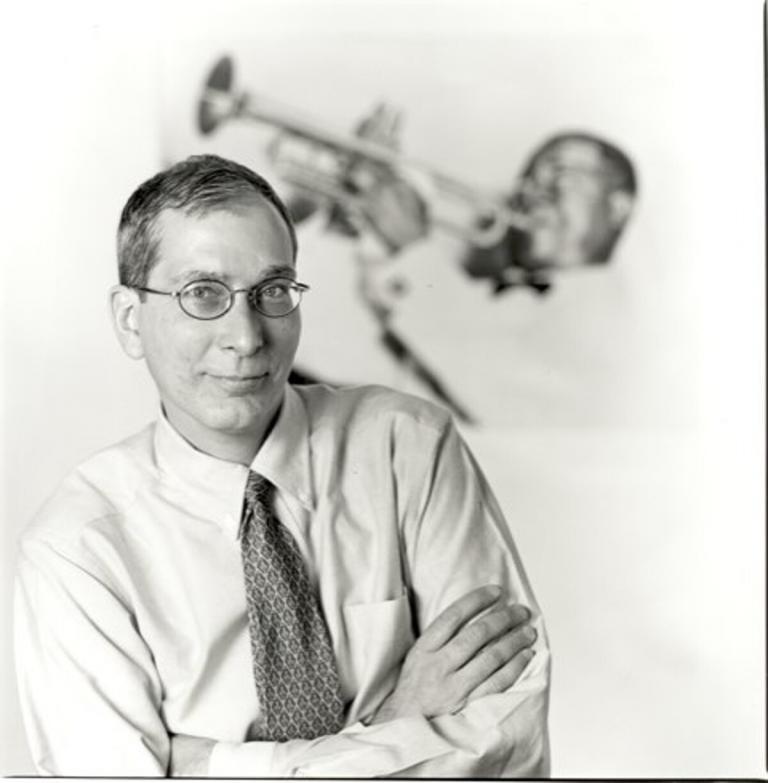 Michael Cogswell, founding Executive Director of the Louis Armstrong House Museum died on April 20th at 66 years old. The cause was complications from bladder cancer. He was born in Buffalo New York, but spent much of his childhood in rural Virginia.
He started playing saxophone in high school and quickly  became good enough to leave college to pursue an 18 year professional career in jazz and rock bands. When he did returned to school he studied music in Virginia, then at the University of North Texas where he created a "Jazz History" degree for himself and followed it up with a Masters of Library Science from Queens College.
Though he had been interested in Free Jazz, even writing a thesis on Ornette Coleman, and his playing career had been varied, when the opportunity arose to archive Louis Armstrong materials he immersed himself completely in his subject. He described the experience of coming to recognize the true significance of Louis Armstrong as being "like Saul on the road to Damascus."
His life's work was to be joining a great archive held by Queens College with the uniquely wonderful Louis Armstrong House and sharing the many gifts left by Louis Armstrong with New York City and the world.
A year after they were married in 1942, Louis Armstrong and his fourth wife Lucille moved into 34-56 107th Street, Corona in the New York City borough of Queens and lived there for the rest of their lives. With the founding of the Louis Armstrong Educational Foundation in 1969, two years before he passed away at the age of 69, Louis expressed his wishes "to give back to the world some of the goodness the world gave me."
It was on this premise that on her passing in 1983 at age 69, Lucille, who had continued to live in the house, willed the home to the City of New York, which then entered into a lease agreement with Queens College to develop the Louis Armstrong House Museum.
Michael Cogswell was hired in 1991, what he found was a treasure trove of American jazz history: 72 cartons of memorabilia, including 5,000 photographs, 100 scrapbooks, 650 home recordings, and five gold-plated trumpets. Louis Armstrong had saved newspaper clippings since he was in his twenties and always had a typewriter on the road with him to document what happened to and around him. From the early 1950s on he avidly taped everything from concerts to conversations.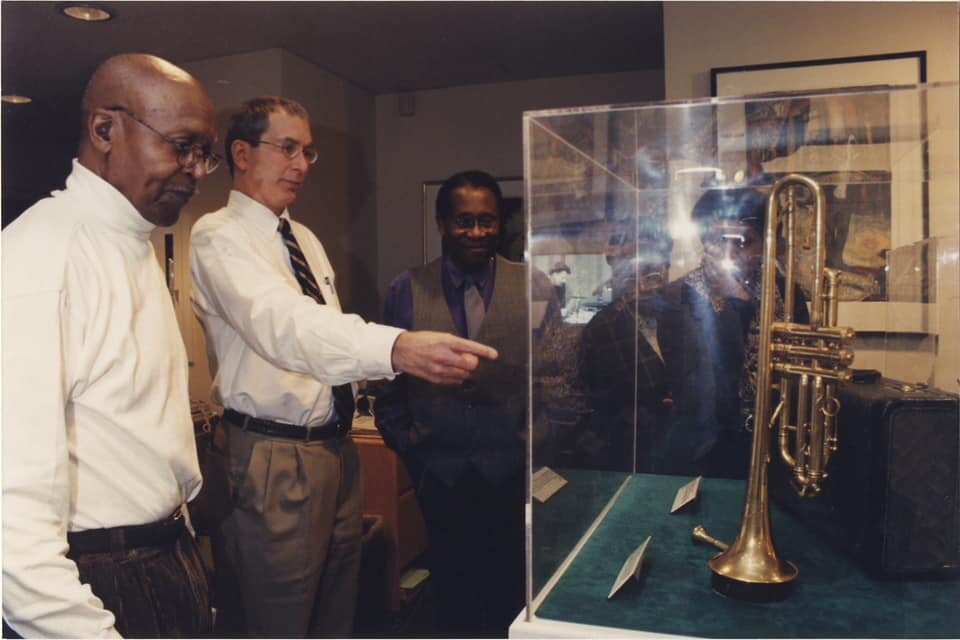 It took Michael Cogswell three years to sort through it all before making it available to scholars, music writers and television producers looking for material on the jazz legend. It represents the world's largest archive for a single jazz musician. In 2016 they acquired a grant to digitize the collections and make them even more accessible and completed the project three years later.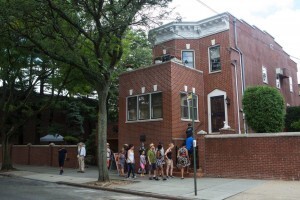 The Armstrong home was designated a National Historic Landmark in 1977 as well as a New York City landmark, and after a $2 million renovation, it formally opened as a museum in 2003 with Michael Cogswell as director. Its uniqueness is that it provides a snapshot of how the house was in Louis Armstrong's later years and a glimpse into the man who lived there. Most of the building remains unchanged. What that also means is that there isn't a lot of room for the exhibits you would normally find in a museum or to host all that archival material.
To solve that problem Michael Cogswell oversaw the procurement, planing, and eventual the beginnings of construction on a 23 million dollar educational center directly across the street from the museum. It will have a state-of-the-art, multi-media exhibit area; a 72-seat "Jazz Room" where lectures, film screenings and live performances will be held; and a museum store. The entire research collection will be moved over from Queens College and housed on the second floor. Groundbreaking on the facility took place in spring of 2017, about a year before Michael Cogswell's retirement. It is set to open later this year, a worthy legacy.
---
This article was jointly prepared by Lew Shaw and Joe Bebco.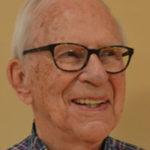 Lew Shaw started writing about music as the publicist for the famous Berkshire Music Barn in the 1960s. He joined the West Coast Rag almost thirty years ago and has been a guiding light to this paper through the two name changes since then as we became The Syncopated Times.  47 of his profiles are collected in Jazz Beat: Notes on Classic Jazz. Volume two, containing profiles from 2013-2016 will be available on Amazon soon. He taps his extensive network of connections and friends throughout the traditional jazz world to bring us his Jazz Jottings column every month.