In his Jazz Jottings column in March Lew Shaw reported the upcoming retirement of the executive director of The Louis Armstrong House Museum, Michael Cogswell, and described his accomplishments there this way:
"When Cogswell came to Queens College in 1991 to create the Louis Armstrong Archives, he found a treasure trove of American jazz history: 72 cartons of memorabilia, including 5,000 photographs, 100 scrapbooks, 650 home recordings, and five gold-plated trumpets. It took him three years to sort through it all before making it available to scholars, music writers and television producers looking for material on the jazz legend.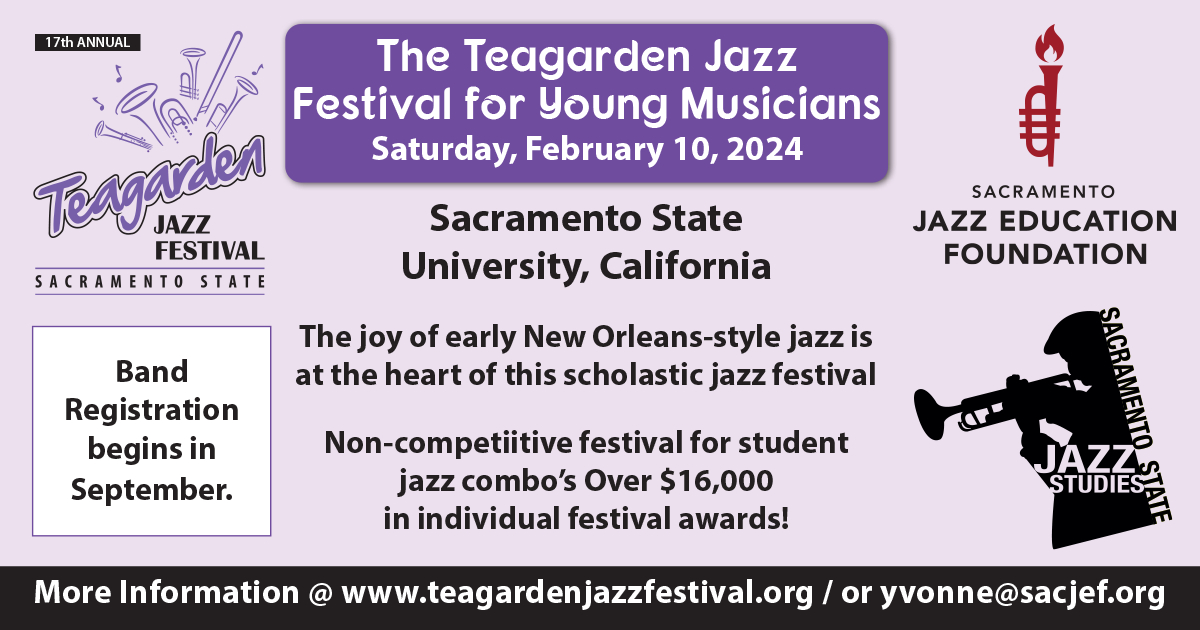 "The Armstrong House was designated a National Historic Landmark in 1977, and after a $2 million renovation, was formally opened as a museum in 2003. This past July, after raising $23-million to fund construction, groundbreaking was held for an Educational and Visitors Center across the street from the Museum, which when completed, will have a state-of-the-art, multi-media exhibit area, a 72-seat Jazz Room where lectures, film screenings and live performances can be held, and a repository for the entire Armstrong research collection."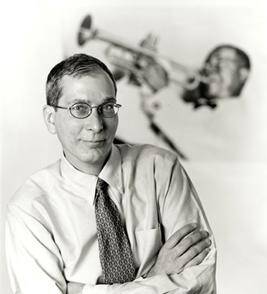 Yesterday Cogswell made his own public announcement on his Facebook page:
"I have retired as Executive Director of the Louis Armstrong House Museum, Queens College, CUNY. As founding Director, with 27 years of service, I have performed every task from mopping the floor and repairing the pump in the fish pond to composing multi-million dollar grant proposals and producing and emcee-ing the annual gala. I've met Dizzy Gillespie, Quincy Jones, First Lady Hillary Clinton, Dr. John, Elvis Costello, Tony Bennett, Bette Midler, Lionel Hampton, Jimmy Heath, Jon Faddis, Dick Cavett, and dozens of other musicians and celebrities. I've made presentations in Paris, Lyon, Bern (Switzerland), Milan, New Orleans, Chicago, San Francisco, and many other cities. I've been blessed to work with exceptionally talented and enthusiastic museum staff.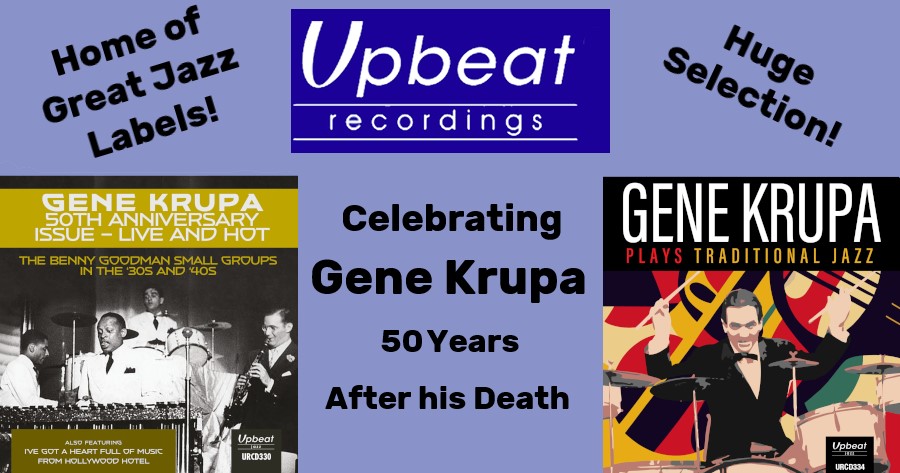 "My FB page has always focused on my life at the Museum with occasional posts about concerts, performances, and other cultural events that I attended. It's not going to transform into a personal page — no one wants to see the potato focaccia I made for supper or photos of my cousins from upstate. But I will post some music stuff now and then. And I will still lurk so that I can keep up with my FB friends."
That Sunday evening post has already garnered scores of comments from notables of research and music who have benefited from the archives and the experience of the house itself.
In a cover story on the Louis Armstrong House we ran in our May 2016 issue Russ Tarby described the impression the house gives of being "Frozen In Time":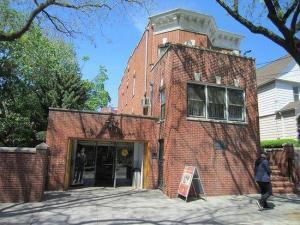 From outside, the house with the brick-faced exterior that Pops added shortly before his death in 1971 looks as humble as the rest of the neighborhood – now dominated by Hispanic families. But inside visitors will spot several shiny indications of its famous resident's place in show business. There's a gold-plated trumpet given to Armstrong by England's King George V and there's a gold record for "Hello Dolly."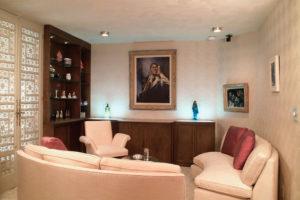 One of the first things people see after passing through the welcome center—a refurbished garage—is a blue-hued painting by Calvin Bailey of a widely smiling Armstrong, with his horn in his right hand and his left dabbing his cheek with his trademark white handkerchief.  In another room hangs a portrait of Armstrong by Tony Bennett, signed "Benedetto."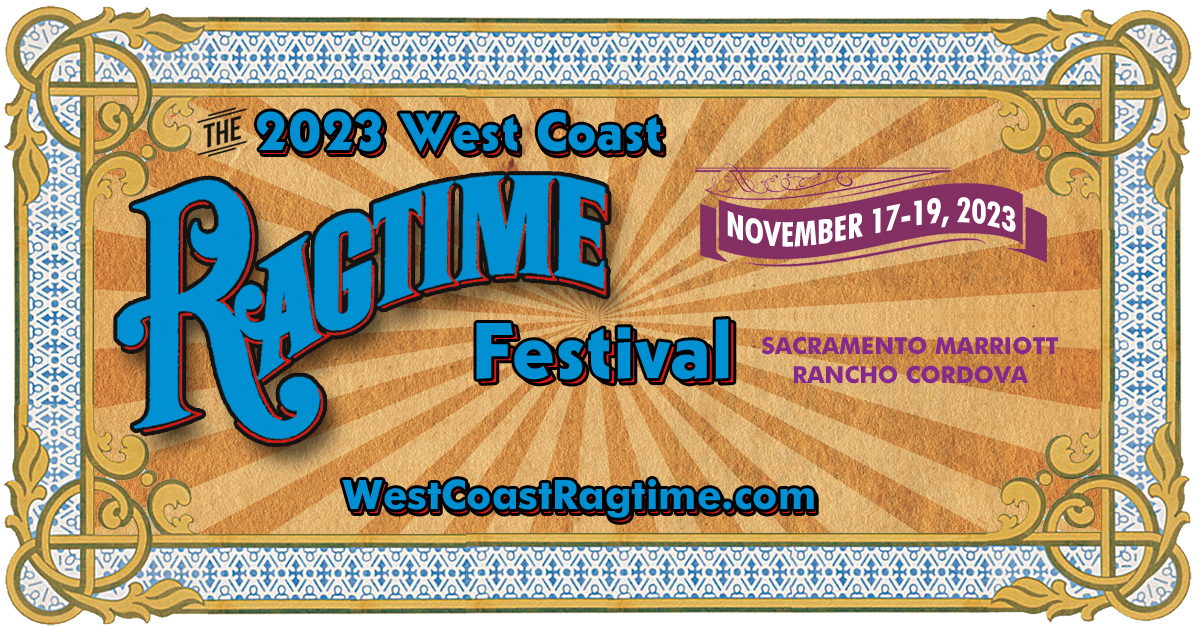 The Japanese-style garden in the backyard was the scene of Pops' last birthday party on July 4, 1971, a couple days before he died in the house. After negotiating a notably narrow stairway, visitors pass quietly by the master bedroom with its peach-colored king-size coverlet and sparking chandelier and mosey into the walk-in closet where Lucille's dressing gowns still hang.
After Armstrong passed on, Lucille lived there until her death in 1983.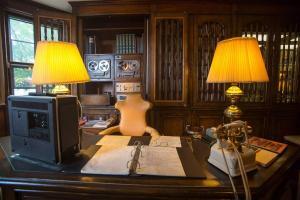 Visitors marvel at the upstairs office den where Pops wrote parts of his second biography and where Armstrong-the-archivist operated two Tandberg reel-to-reel tape decks and stored more than 650 tapes, mostly his own spoken reminiscences, each box cleverly illustrated with a colorful collage. Throughout the house, speakers play fascinating bits from Armstrong's reels. Along the way, guests pass by a lovely white upright piano, and musical instrument geeks can make an appointment to gaze upon five trumpets, 14 mouthpieces, 86 scrapbooks, letters and manuscripts and 120 plaques.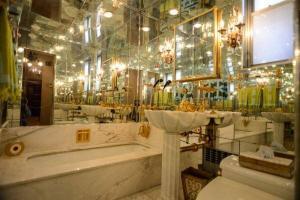 But people inevitably find themselves transfixed by the luxurious first-floor bathroom with its mirrored walls, onyx fixtures, and gold-plated faucets in the form of swans. No wonder Time magazine included that room in its 1971 celebrity photo-spread "How the other half bathes."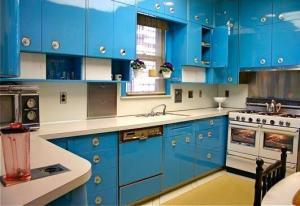 The kitchen seems stark in comparison. Its custom Crown range, built-in appliances, brilliant blue lacquered cabinets, and custom-made chromium fittings aptly reflect hip 1960s' design. Former museum curator Deslyn Dyer observed that much of the house seems "frozen in time."
A gift shop offers books, recordings and photographs and other mementos, including boxes of Swiss Kriss.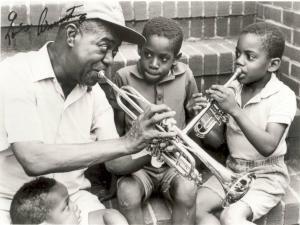 With its humble fixtures and simple, two-story design, the house at 34-56 107th St. off 37th Avenue stands as a testament to Armstrong's personal warmth and positive outlook on life. As he said in one of his recordings, "When I think of 'It's a Wonderful World,' it brings me back to my home in Corona, where I live."
---
Further Reading:
Louis Armstrong House Museum in Transition
Michael Cogswell Retires from Directorship of Louis Armstrong House
Louis Armstrong House Museum Names New Director
Louis Armstrong Collection Now Digitized
Louis Armstrong's Queens Home Now a Shrine to His Genius
Ricky Riccardi's 20 Essential Louis Armstrong Recordings