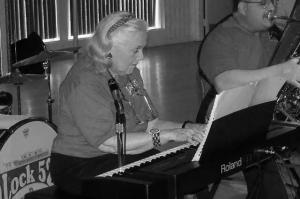 Central New York's longtime diva of Dixieland, Marilyn "Mimi" Drake Osmun, died May 17 at Loretto Geriatric Center, Syracuse.  Mimi was born in Syracuse during the height of the Jazz Age, on Jan. 18, 1927.
Throughout her long life, Mimi played in numerous Central New York bands. Some of the ensembles in which she performed were The Rhythm-Airs Big Band with whom she was a charter member, the Coal-Heavers, the Liverpool Community Concert Band, the Vann Harris Quintet, the Doctors' Big Band and the Central New York Police and Fire Band. She also led her own combos such as the Tri-County Four (and later Five), and most notably Mimi's Music Makers which showcased a wide variety of personnel over four melodious decades.
A strong-willed woman, Mimi broke gender barriers throughout her life. At age 13, in order to join the Charles Andrews Jr. High School Band, she took up the trombone, an unusual choice for a girl in 1940. She was the first female lifeguard at Selkirk Shores State Park in 1944. She was the first female to gain membership to the Valley Post 1468 American Legion bands. Along the way, she fronted an all-women combo at the Legion Hall.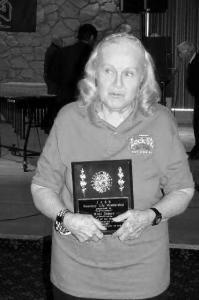 Mimi studied classical piano from age 6 and throughout her college years at Wells College and Syracuse University.  Before attending college she played with the Nottingham High School concert and marching bands during the school year and with the Pulaski Academy and Central School bands during the summer, when her family vacationed at Selkirk, on Lake Ontario. From there she learned to play jazz, big-band swing, and Dixieland, the music which she most cherished.
In the 1950s and'60s, she was a big fan of the Salt City Five and the Salt City Six, and when that band's founding trombonist, Will Alger, died in 1992, he willed his horn to Mimi. "She knew more about the Salt City Five and Six than they did," said her friend, longtime Syracuse radio broadcaster Ray Boyce.
Mimi's musicality knew no bounds. She played piano, trombone, ukulele, banjolin and pretty much anything else from which she could coax notes. While at Wells College, she even played chimes!
During a lengthy run of summers at Sylvan Beach her bands spiced up their performances with comedy routines such as "Kon-Tiki Kapers" and later "Bruno's Beach House Blackouts."
In later years, Mimi's zest for life rarely ebbed. She continued swimming into her 80s. She hosted New Year's Eve jam sessions at Weber's Restaurant for many years accompanied by her longtime partner, trumpeter Gabe Harris. She became a member of the Lock 52 jazz band. She appeared several times on the main stage at the Northeast Jazz & Wine Festival in Clinton Square playing piano for The Rhythm-Airs.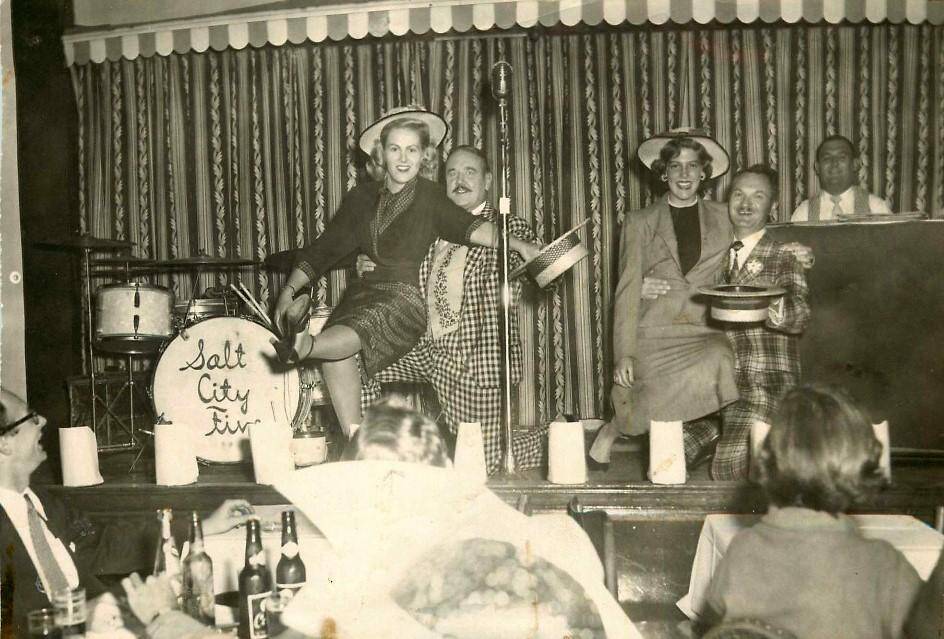 Not only was Mimi a talented and versatile instrumentalist, she was also a gifted singer who knew scores of old songs. At JASS jam sessions where she was a regular, she would take liberties with moldy figs like "Somebody Stole My Gal," which she reworked as "Somebody Stole My Pants." Mimi was often called on to perform an imitation of Louis Armstrong singing tunes such as "Hello Dolly" and "What a Wonderful World."
"Those parodies and the Satchmo stuff were all part of her performing persona," Boyce said. "On the bandstand, Mimi would pull out all the proverbial stops."
About 15 years ago, the Jazz Appreciation Society of Syracuse awarded Mimi an honorary lifetime membership in recognition of her personal devotion to Dixieland at JASS.
Late in her life, she started writing monthly for the JASS Jazfax, contributing a conversational column called "Mimi's Musical Meanderings" in which she reviewed concerts and recalled the glory days of Upstate nightlife.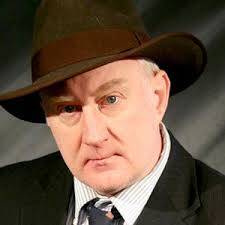 Russ Tarby is based in Syracuse NY and has written about jazz for The Syncopated Times, The Syracuse New Times, The Jazz Appreciation Society of Syracuse (JASS) JazzFax Newsletter, and several other publications.