Pensacola can expect an informative and pleasant treat when David Sager, trombonist and the Library of Congress' curator of its Jukebox Project appears as part of Foo Foo Fest. Sager is an accomplished jazz trombonist whose specialty is early jazz. He has made tours of the US and Europe and is a regular instructor at New Orleans jazz workshop each summer. He is a curator of the Library of Congress' Jukebox project whose goal is to preserve significant early recordings which are now in the public domain—currently 1922 and earlier.
On Sunday afternoon, November 13, there will be a free lecture by Mr. Sager at the downtown West Florida Public Library from 3:00 to 5:00 p.m. Sager will outline the details of the project which preserves not only early jazz music but poetry and speeches as well. Pensacola's own Dixieland Dandies will perform examples of early jazz and it is expected that Mr. Sager will also join in some of the numbers. Friends of the West Florida Library will provide light refreshments during intermission. This should be an informative and entertaining free event. Visitors should take the opportunity to visit the Jazz Room on the second floor of the library. This is a long-standing cooperative effort of Jazz Pensacola, The Friends of the West Florida Public Library, and WFPL. It contains jazz books, CDs and DVDs and art-work currently valued at $19,000.
On Monday evening November 14, Jazz Pensacola presents An Evening of New Orleans Music; The Janet Knowles Memorial Jazz Gumbo. Music will be provided by David Sager's New Orleans Rhythmakers. Emphasis will be on early jazz music. Sager, now based in Washington, DC related to his work with the Library of Congress' Jukebox Project, still has New Orleans connections. His band-members include Charlie Fardella, trumpet; Sager and Charlie Halloran, trombones; James Evans, clarinet and C-melody saxophone; Steve Pistorius, keyboard; Tom Saunders tuba and/or string bass; and Hal Smith, drums.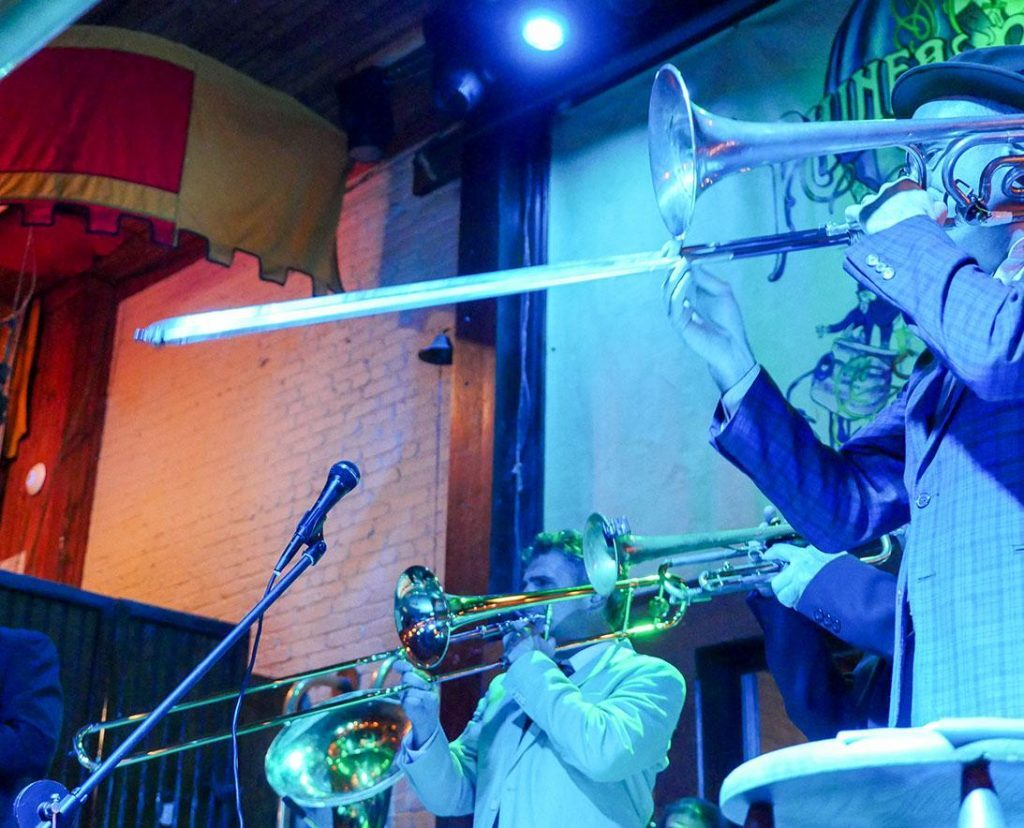 Sager's New Orleans Rhythmakers is a "who's who" of early jazz. Keyboardist Steve Pistorius has toured Europe and the Pacific and has long recording history. Tom Saunders, tuba and string bass, has a recording history beginning in 1965. James Evans, clarinet and C-melody saxophone was born in Wales and has long performing and recording history before moving to New Orleans in 2013. Drummer Hal Smith has performed for two Pensacola JazzFests and was featured at Pensacola Jazz Party in the early '90s. Trumpeter Charlie Fardella has performed for several previous Janet Knowles Memorial Jazz Gumbo events. This event is in memory of the wife of Jazz Benefactor Ralph Knowles and is a long-standing tradition with the Jazz Society.
Advance tickets @ $25 may be purchased through the Jazz Society, phone 850-433-8382 or at the door, if still available. Doors open at 5:30. Performance from 6:30-9:30. Food and beverage service is available prior to the performance and also at intermission.
---
See David Sager's article for our December 2018 Issue: Jazzin' Around: Musings on Jazz, the Great War, and the Armistice, and our profile David Sager: Hot Jazz is his Business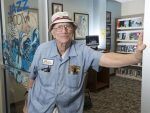 Dr. F. Norman Vickers is a founder of the Jazz Society of Pensacola/Pensacola Jazzfest and a charter member of the Jazz Journalists Association.