Getting back to New Orleans to finally celebrate the New Year was a fun adventure! The city experienced an extreme cold snap over the holidays and I was hoping that the bad weather would be behind us, and it was—we left Arizona on an unusually cold and rainy morning and arrived in New Orleans that afternoon to be greeted by its 78 degree balmy weather which cooperated during most of the visit.
The New Orleans Jazz Museum on Esplanade now has almost daily performances in conjunction with the New Orleans Jazz National Historical Park performances at its Visitor Center on Decatur. We attended seven of the early afternoon events and they were all exceptional. The Museum featured some larger bands in their acoustically-perfect performance venue and the Park has a more intimate setting. All events are free and well worth the visit.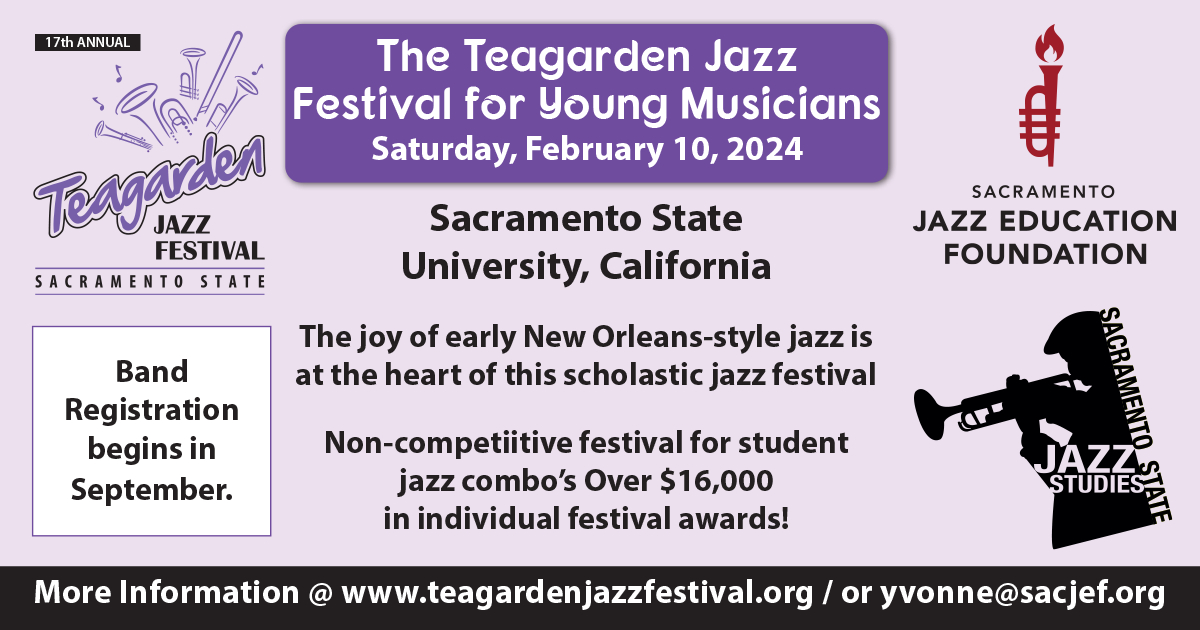 At the Jazz Museum, Thais Clark's band included Kevin Louis (tp), Richard Moten (bs), Chuck Chaplin (p), Karl Budo (dr), Christian Winther (cl), and Don Vappie (gtr) and was sponsored by the Jazz Foundation of America. It was a treat to hear Thais belt out several numbers as now we usually see her only at the Jazz Fest. The following week, Joe Lastie (dr) performed with Will Smith (tp), Bruce Brackman (cl), Rickie Monie (p), and Mitchell Player (bs). Joey's bands are always fun and memorable.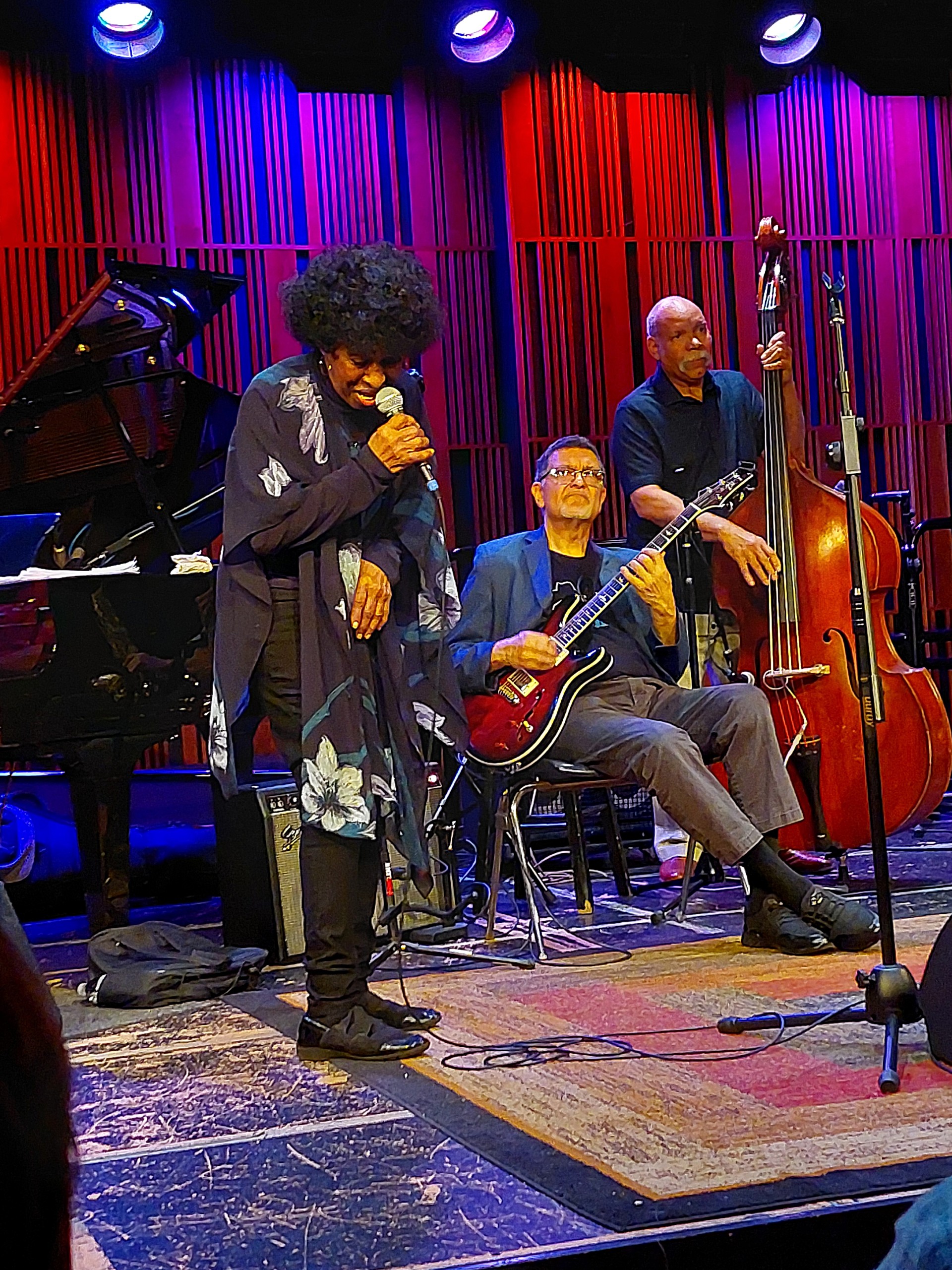 Then during that week, PBS's American Routes radio program with Nick Spitzer highlighted Detroit Brooks (gtr/bj), Dwayne Paulin (tb), Rickie Monie (p), Jamil Sharif (tp), Richard Moten (bs), Gerald French (dr), and Alonzo Bowens (reeds). Nick Spitzer, the producer and host of American Routes, is a folklorist and a professor of anthropology and American studies at Tulane University. Nick specializes in American music and the cultures of the Gulf South, and received a Ph.D. in anthropology from the University of Texas in 1986 with his dissertation on zydeco music and Afro-French Louisiana culture and identities. As moderator, he posed several questions to the musicians who offered a brief history of their early interests and how many of them grew up near each other in the various wards. Most had musicians in their families and were encouraged by them to embark on their musical journeys in the city. The youth brass bands played an important part in many of their young lives.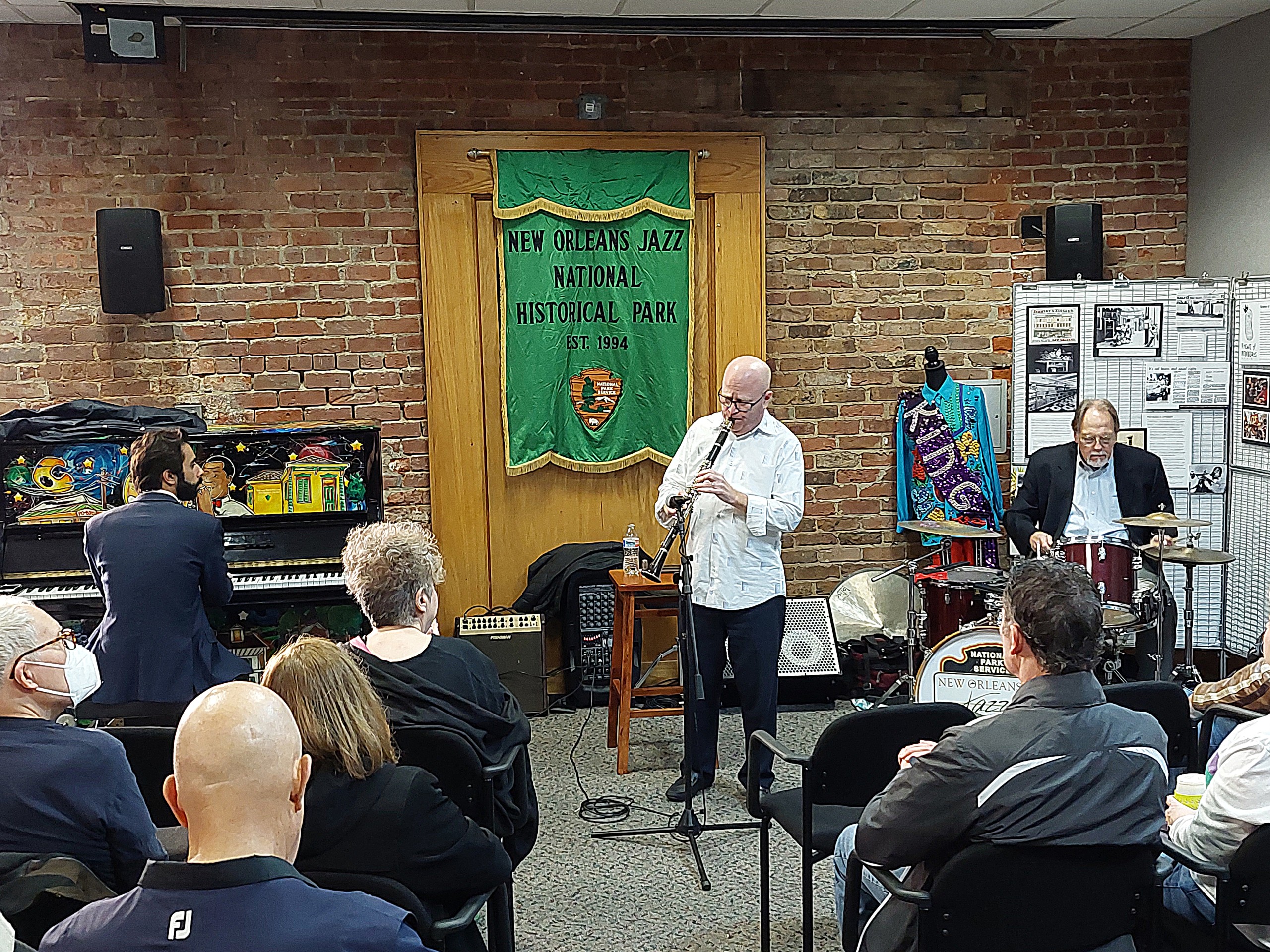 The Park had several educational performances, one with Ben Redwine (cl) and David Hull (p) exploring the parallel lives of Jelly Roll Morton and George Gershwin. Although somewhat different genres, the two composers were in New York and California at the same time and had various similarities in their musical lives. Another "lecture" was with Sam Kuslan (p) and a performance with Tim Laughlin (cl), Kris Tokarski (p), and Hal Smith (dr) was perfect. Another day Park Ranger Kerry Lewis (bs) joined Steve Pistorius (p) and Tom Fischer (cl) on another outstanding set.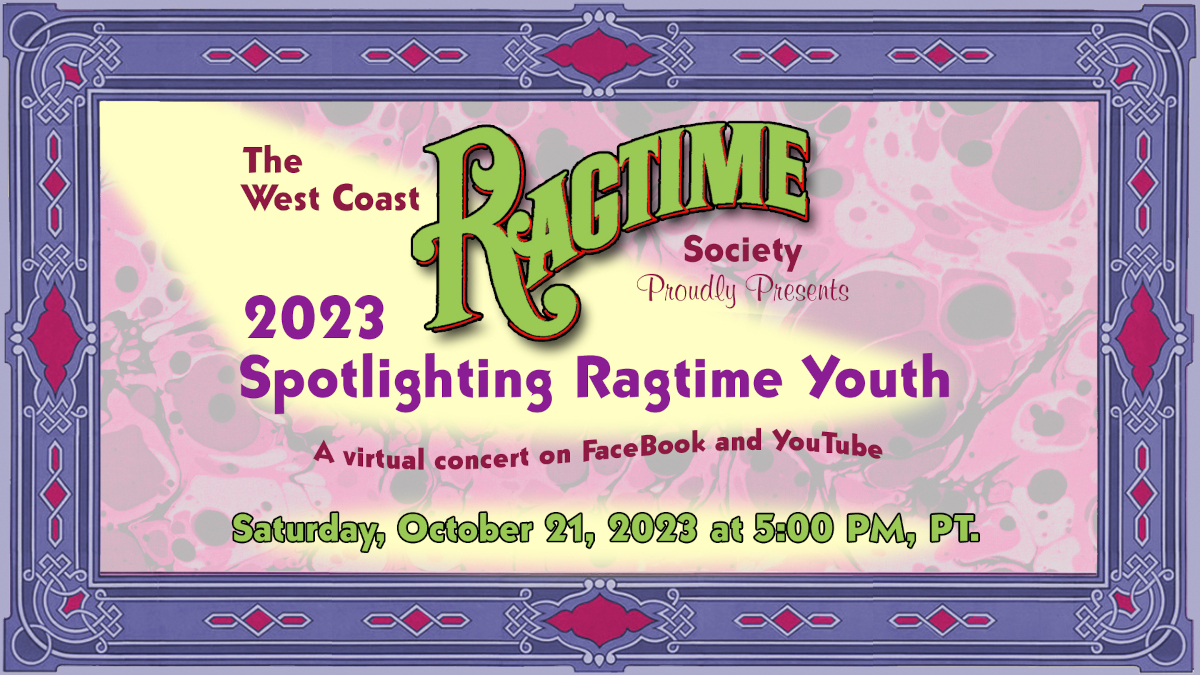 The Bourbon "O" Bar at the Bourbon Orleans Hotel has several nights with music entertainment and we went twice to see The Assunto Dukes—A Dixieland Tribute. With band members Jack Pritchett (tp), Ryan Burrage (cl), Jim Syoen (tuba), L.G. Sullivan (dr), and either Anuraag Pendyal or Zachary Wiggins on piano, guest Rob Pierce (tb) was visiting from the UK and another night had guest Larry Foyen (tp) formerly with the Maynard Ferguson ensemble. The hotel plans to expand its evenings of musical sets at the "O" Bar and will continue to provide a variety of both traditional and New Orleans style musical groups.
The building at 733 Bourbon is really jumping now with Fritzel's European Jazz Pub's additional sets beginning at 12:30 pm every day, well into the midnight or 1:00 am hours. Fritzel's now boasts over 100 musicians in their weekly line-ups and we enjoyed many afternoons and evenings with most of them. Music Director Kevin Ray Clark has filled all of the spots with exceptional talent and if there is anyone playing traditional New Orleans jazz you can expect to see them here. Kevin is in the middle of producing a comic book (K-Ray and the Westbank Four) featuring the efforts of the Westbank Four to battle and defeat the monster known as Horrorcane planning to destroy the Crescent City and all things Mardi Gras! Proceeds will benefit the New Orleans Musicians' Clinic. Be sure to look for the comic when completed which Kevin hopes will be in time for the French Quarter Fest, April 13th. The comic will also be available at the Louisiana Music Factory on Frenchman.
Musicians we enjoyed at Fritzel's included:
Trumpets: Kevin Ray Clark, Zach Lang, Jamil Sharif, Nathan Wolman, Raymond Williams, Mike Fulton, Chuck Brackman (also bs)
Reeds: Tom Fischer, Owen Callahan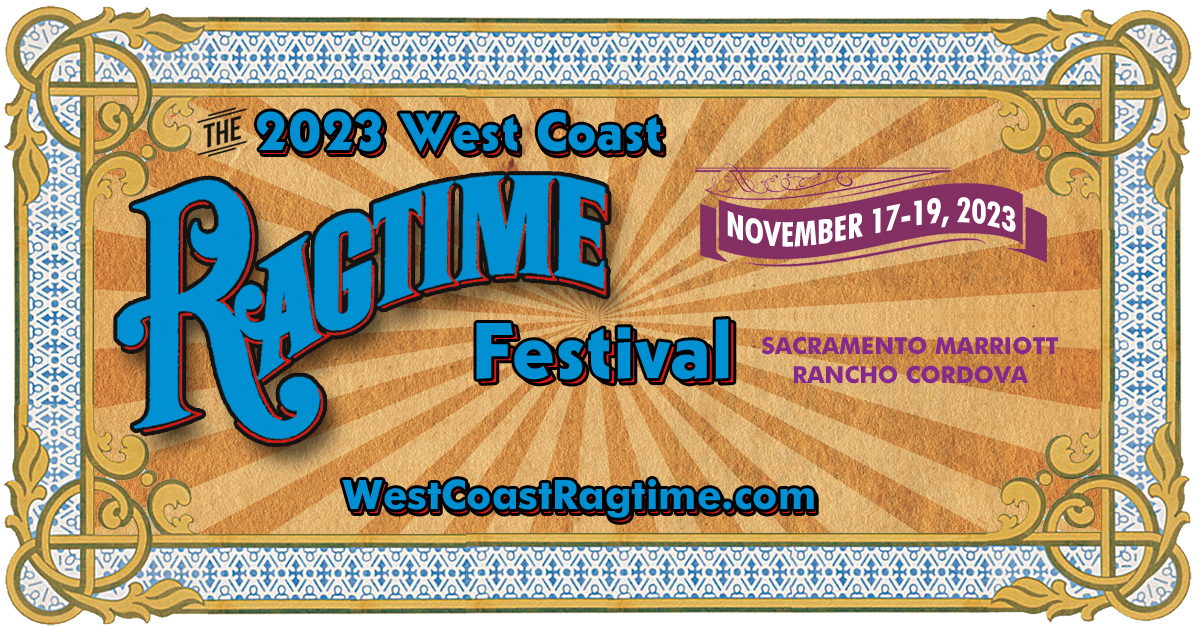 Trombone: Colin Myers, Haruka Kikuchi
Piano: Richard Scott, Joe Kennedy, Leslie Martin, Kris Tokarski, Steve DeTroy, John Royen
Bass: Mark Brooks, Matt Booth, Chris Sharkey, Jim Markway, J. D. Haennie, Stephen Menold, Ben Fox, Smitti Supab
Drums: Jason Marsalis, Brett Gallo, Joel Zobrist, Bryan Besse, Ben Perrine, Cody Coulson
Guitar/Banjo: Seva Venet, Lee Floyd, Ellis Dyson, Jonathan Soloman
The afternoon sets are increasingly gaining popularity and it is a very pleasant way to spend a few hours after lunch or before heading out for the evening.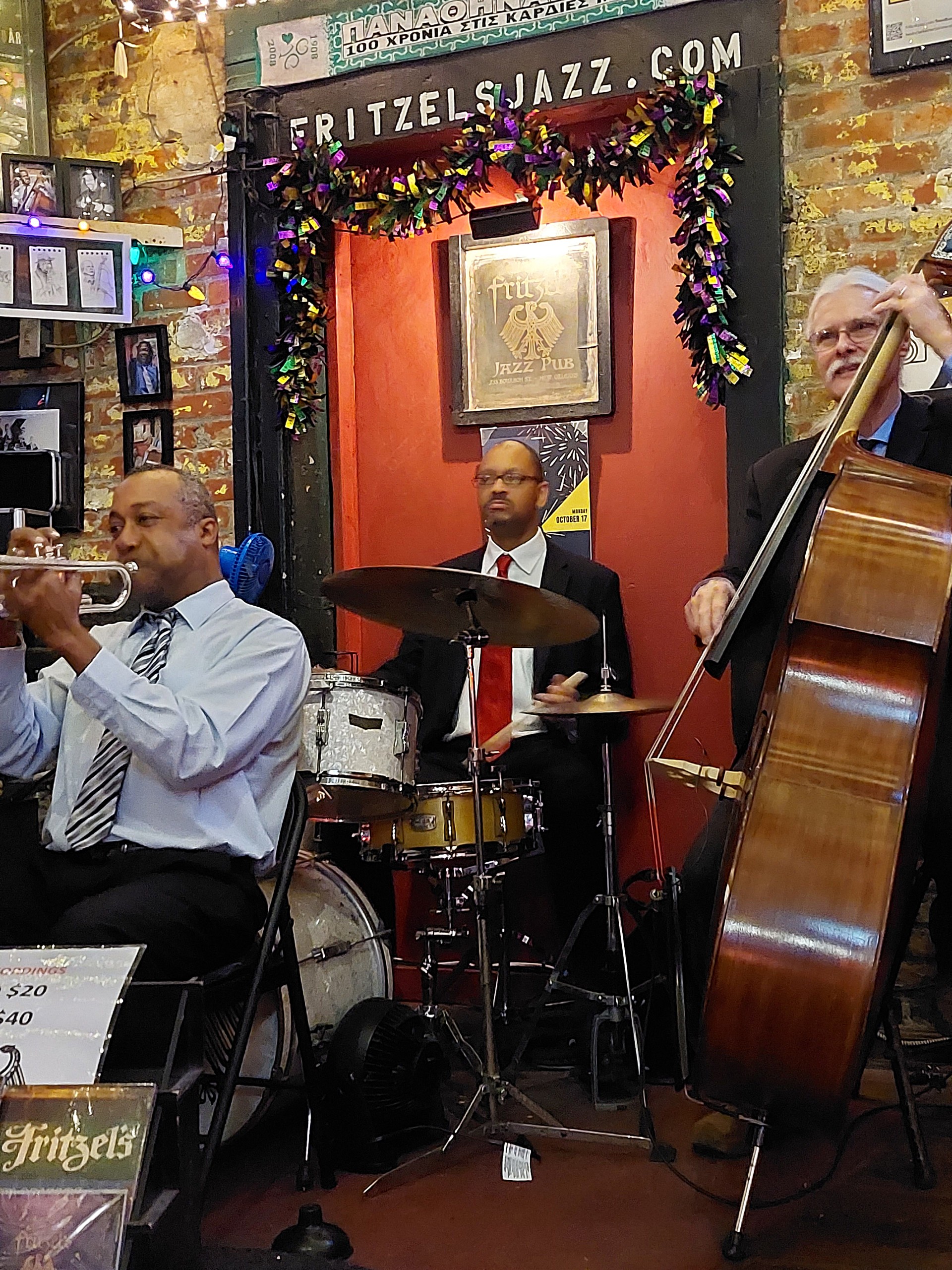 And of course, once the evening begins it is off to the Palm Court at 1204 Decatur, for their Wednesday through Sunday performances with a wonderful dinner accompanying the six or seven piece bands.
Musicians we enjoyed at the Palm Court included:
Trumpets: Gregg Stafford, Duke Heitger, Kevin Louis, Will Smith, Mark Braud and two of his students Aurelien Barnes and Ravee Treesaksesakoon
Reeds: James Evans, Tim Laughlin, Tom Fischer, Connor Stewart, Louis Ford
Trombone: Robert Harris, Freddie Lonzo, Charlie Halloran, Craig Klein, Kaleb Summers
Piano: Lars Edegran, Kris Tokarski, David Boeddinghaus, Mari Watanabe, Meghan Swartz
Bass: Mitchell Player, James Singleton, Richard Moten, Kerry Lewis, Taylor Kent
Drums: Shannon Powell, Pete Siers, Joe Lastie, Glen Finister Andrews, Aron Lambert, Shawn King
Vocals: Yolanda Robinson
Other musicians enjoying dinner or drinks that were invited to sit in on a few numbers included Raymond Williams (tp), Norbert Farkus (bs), and Catie Rodgers (tp).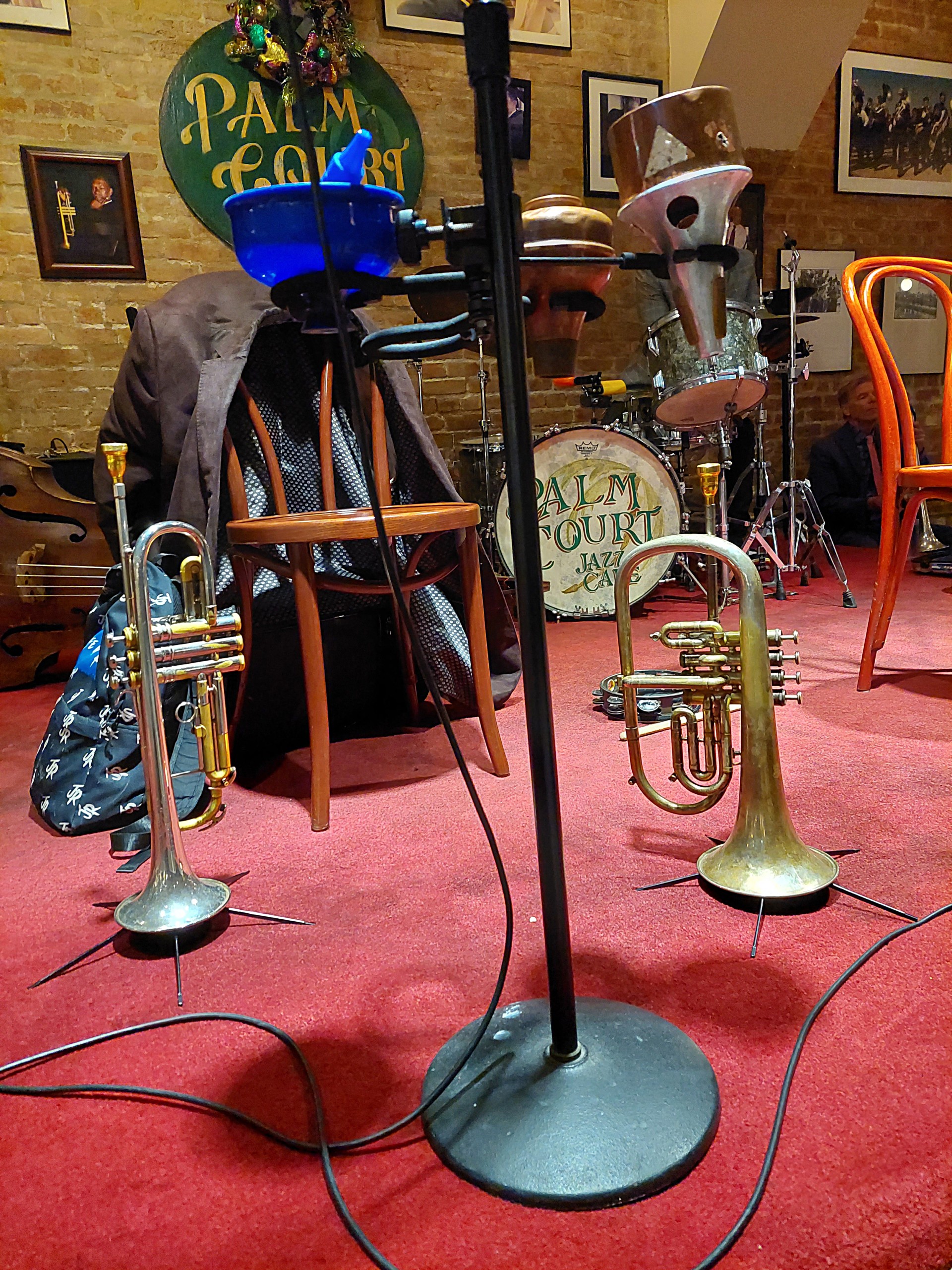 The Mahogany Jazz Hall at 125 Chartres also has nightly bands and is a great attraction for the hotels on Canal and in the French Quarter. Proprietor Kate Fulton has done a great job of filling the evenings with superb traditional bands with musicians you will often hear at the other clubs too. Mahogany boasts a nightly variety of mescals and discreet, fun burlesque performances on the weekends. Keeping the music alive is a fulltime job for all of these dedicated club owners and music directors!