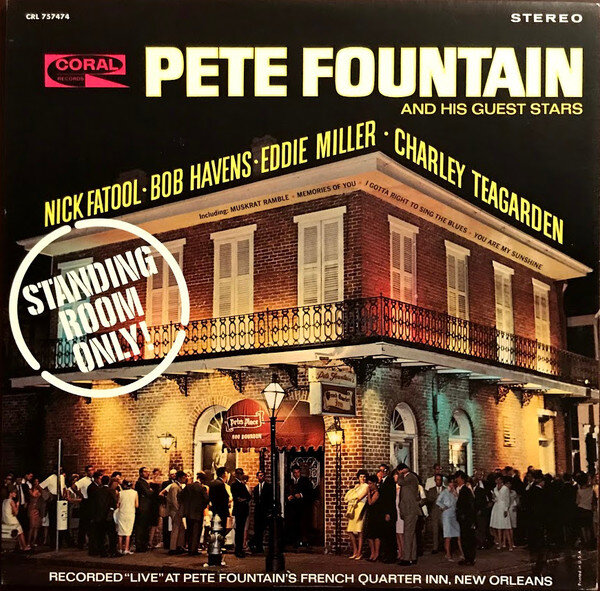 In the 1960s, Pete Fountain was the second best-known active clarinetist in the US, only behind Benny Goodman. His brand of New Orleans jazz was quite accessible, he combined together aspects of the sounds and styles of Irving Fazola and Goodman, and he always sounded enthusiastic in his playing, even when playing a warhorse for the 100th time that year.
Ironically, nearly all of Fountain's best recordings, which were made for the Coral label during 1959-65, have yet to be reissued on CD. Standing Room Only has Fountain at the head of an all-star group consisting of some of his favorite musicians. The clarinetist is joined by trumpeter Charlie Teagarden, trombonist Bob Havens, tenor-saxophonist Eddie Miller (on the rare occasions when Fountain played tenor, he sounded very much like Miller), and drummer Nick Fatool plus his regular band members vibraphonist Godfrey Hirsch, pianist Earl Vuiovich, and bassist Oliver Felix.
Normally Fountain's band including the other horn players, were very much in a secondary role behind the leader but this set is different with Miller, Teagarden and Havens all getting their share of solo space and clearly inspiring the clarinetist. Highlights include "Muskrat Ramble," "Struttin' With Some Barbecue," "You Are My Sunshine" and a four-song medley topped off by "Tiger Rag."
Pete Fountain's Coral recordings can often be found at thrift stores, garage sales, or on Amazon. They deserve to be coherently reissued on CD.
Pete Fountain • Standing Room Only
(Coral 757474, 9 selections, TT = 41:54)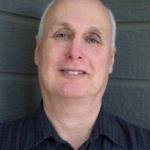 Since 1975 Scott Yanow has been a regular reviewer of albums in many jazz styles. He has written for many jazz and arts magazines, including JazzTimes, Jazziz, Down Beat, Cadence, CODA, and the Los Angeles Jazz Scene, and was the jazz editor for Record Review. He has written an in-depth biography on Dizzy Gillespie for AllMusic.com. He has authored 11 books on jazz, over 900 liner notes for CDs and over 20,000 reviews of jazz recordings.
Yanow was a contributor to and co-editor of the third edition of the All Music Guide to Jazz. He continues to write for Downbeat, Jazziz, the Los Angeles Jazz Scene, the Jazz Rag, the New York City Jazz Record and other publications.