Phil Napoleon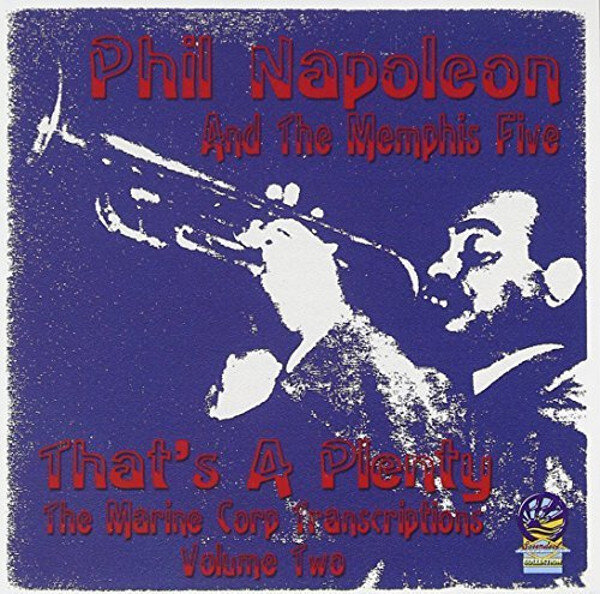 was one of the important jazz pioneers. The trumpeter was among the very first musicians based in New York who knew how to swing, appearing on records as early as 1921 (three years before Louis Armstrong arrived in NY) and making a ton of recordings during the decade with the Original Memphis Five and other similar small groups.
All of that was either unknown or considered irrelevant by his fans in the 1950s who knew Napoleon as an excellent Dixieland trumpeter and leader of a new and spirited version of the Memphis Five.
Napoleon and his group were used on a series of broadcasts during the era that were sponsored by the Marine Corps. That's A Plenty – The Marine Corp. Transcriptions Volume Two (the first volume was reviewed a few issues ago) features Napoleon leading a group that includes trombonist Harry DeVito, clarinetist Gail Curtis, pianist Johnny Varro, bassist Peter Rogers, and drummer Lou Copperman.
While the band sounds fine during concise versions of a variety of standards including "Way Down Yonder In New Orleans," "That's A Plenty," "Fidgety Feet," "Ballin' The Jack," and "Sensation Rag," one has to put up with occasionally amusing but often just dated and nonsensical commentary by Deems Taylor, a notable classical writer. His humor was clearly inspired by the NBC Chamber Music Society of Lower Basin Street shows of the early 1940s which sarcastically treated hot jazz combos as if they were a classical symphony orchestra. But since Phil Napoleon did not make that many recordings during the mid-1950s and his band is in fine form, pick up That's A Plenty and skip over the "commentary" after the first listen.
That's A Plenty – The Marine Corp Transcriptions Volume 2
(Sounds Of Yesteryear DSOY 805, 24 selections, TT = 78:06)
www.cityhallrecords.com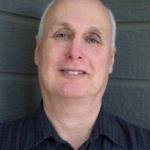 Since 1975 Scott Yanow has been a regular reviewer of albums in many jazz styles. He has written for many jazz and arts magazines, including JazzTimes, Jazziz, Down Beat, Cadence, CODA, and the Los Angeles Jazz Scene, and was the jazz editor for Record Review. He has written an in-depth biography on Dizzy Gillespie for AllMusic.com. He has authored 11 books on jazz, over 900 liner notes for CDs and over 20,000 reviews of jazz recordings.
Yanow was a contributor to and co-editor of the third edition of the All Music Guide to Jazz. He continues to write for Downbeat, Jazziz, the Los Angeles Jazz Scene, the Jazz Rag, the New York City Jazz Record and other publications.