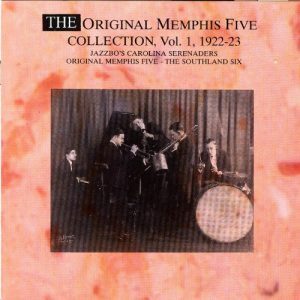 It has often been said that Louis Armstrong introduced swinging to New York when he joined Fletcher Henderson's orchestra in mid-1924. Until then, most of the jazz horn players in New York were behind those in Chicago, sometimes playing staccato rather than legato phrases, using double-time passages for effect rather than "telling a story," and sounding instantly dated.
That story sounds fine, but it does not take into account Phil Napoleon and the Original Memphis Five. Starting in 1921, Napoleon (who recorded that year with Lanin's Southern Serenaders and Ladd's Black Aces) became one of the most prolific of the 1920s jazz musicians. He made many sessions with small combos under a variety of names, most often the Original Memphis Five. That group was not from Memphis but instead featured some of the top New York-based jazz musicians of the period.
Unlike many of the New York players of 1920-23, Napoleon always swung. On Vol. 1 of The Original Memphis Five Collection, the trumpeter is heard during 1922-23 not only with the Memphis Five but with similar groups called the Jazzbo's Carolina Serenaders and the Southland Six. Napoleon displays an attractive tone, gives the ensembles a solid lead, and takes melodic solos that are cool but hot. Also featured are such notables as either Miff Mole or Charles Panelli on trombone, clarinetist Jimmy Lytell, pianist Frank Signorelli, and drummer Jack Roth
The Original Memphis Five recorded for many different labels and there has yet to be a reissue of their complete recordings. There were quite a few sessions during 1922-26 and a few later dates up through 1931 and virtually all of them are still enjoyable. The Collectors Classics disc is an excellent place to start in discovering and enjoying their musical legacy. It shows that there was some great jazz (other than the Original Dixieland Jazz Band) being performed in New York before Louis Armstrong or even King Oliver was documented.
The Original Memphis Five Collection, Vol. 1 1922-23 (Collectors Classics 16, 23 selections, TT = 70:40) Tip: Copyright Restrictions require you to purchase this disc from outside the USA.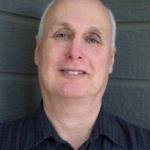 Since 1975 Scott Yanow has been a regular reviewer of albums in many jazz styles. He has written for many jazz and arts magazines, including JazzTimes, Jazziz, Down Beat, Cadence, CODA, and the Los Angeles Jazz Scene, and was the jazz editor for Record Review. He has written an in-depth biography on Dizzy Gillespie for AllMusic.com. He has authored 11 books on jazz, over 900 liner notes for CDs and over 20,000 reviews of jazz recordings.
Yanow was a contributor to and co-editor of the third edition of the All Music Guide to Jazz. He continues to write for Downbeat, Jazziz, the Los Angeles Jazz Scene, the Jazz Rag, the New York City Jazz Record and other publications.