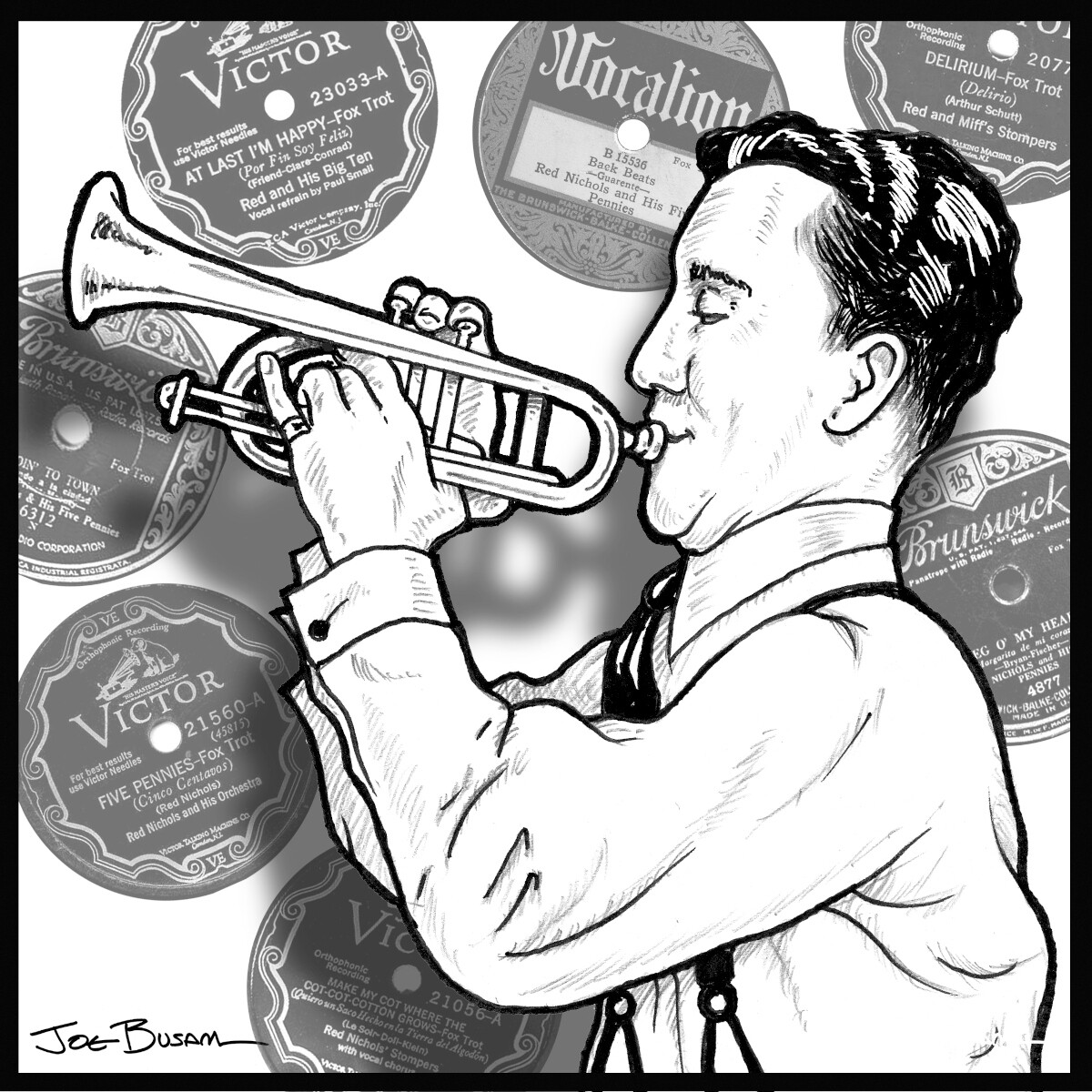 Ernest Loring "Red" Nichols was born May 8, 1905, in Ogden, Utah. He began playing cornet when he was five, played with his father's brass band when he was 12, and worked at other local jobs as a teenager in Utah.
On November 22, 1922, he made his recording debut with the Syncopating Five, a group he soon took over. He took the band east and for a time they played in Atlantic City.
Nichols next recorded with Howard Lanin in May 1923. When he became associated with Howard's brother Sam that his career took off. Sam Lanin used the technically skilled cornetist on a countless number of recording dates from December 1923 on. That was the start of Nichols becoming one of the most recorded musicians in the world during the next decade. Nichols could read music flawlessly, had an attractive tone, was very disciplined, and could be relied upon to provide a hot chorus when it was needed.
Red Nichols seemed to be everywhere during this era, but it was when he emerged as a leader on records that he started becoming known to the general public. Starting in 1926, Nichols began leading a series of Brunswick record sessions by his Five Pennies. Over the years, the name stuck. Nichols had a million-seller in 1927 with the Five Pennies' recording of "Ida, Sweet As Apple Cider."
Nichols' fortunes ebbed during the depression, even as bandleaders who had worked as his sidemen became stars of the Swing Era. When his daughter caught polio, Nichols dropped out of the music business altogether to help take care of her, and nothing was heard from him during 1941-43.
In 1944, Nichols started a comeback, with a small group that played music that appealed to ears tuned into the West Coast trad revival. He regained enough prominence by 1959 to become the subject of a biopic, Five Pennies, which starred Danny Kaye as Nichols.
Though again nationally famous, Nichols continued working mostly in the Los Angeles area with his Five Pennies, performing the music he most enjoyed.
Red Nichols died unexpectedly from a heart attack on June 28, 1965, at the age of 60. – condensed from a profile by Scott Yanow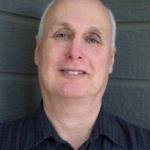 Since 1975 Scott Yanow has been a regular reviewer of albums in many jazz styles. He has written for many jazz and arts magazines, including JazzTimes, Jazziz, Down Beat, Cadence, CODA, and the Los Angeles Jazz Scene, and was the jazz editor for Record Review. He has written an in-depth biography on Dizzy Gillespie for AllMusic.com. He has authored 11 books on jazz, over 900 liner notes for CDs and over 20,000 reviews of jazz recordings.
Yanow was a contributor to and co-editor of the third edition of the All Music Guide to Jazz. He continues to write for Downbeat, Jazziz, the Los Angeles Jazz Scene, the Jazz Rag, the New York City Jazz Record and other publications.