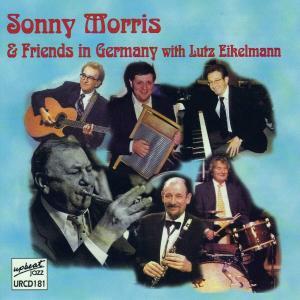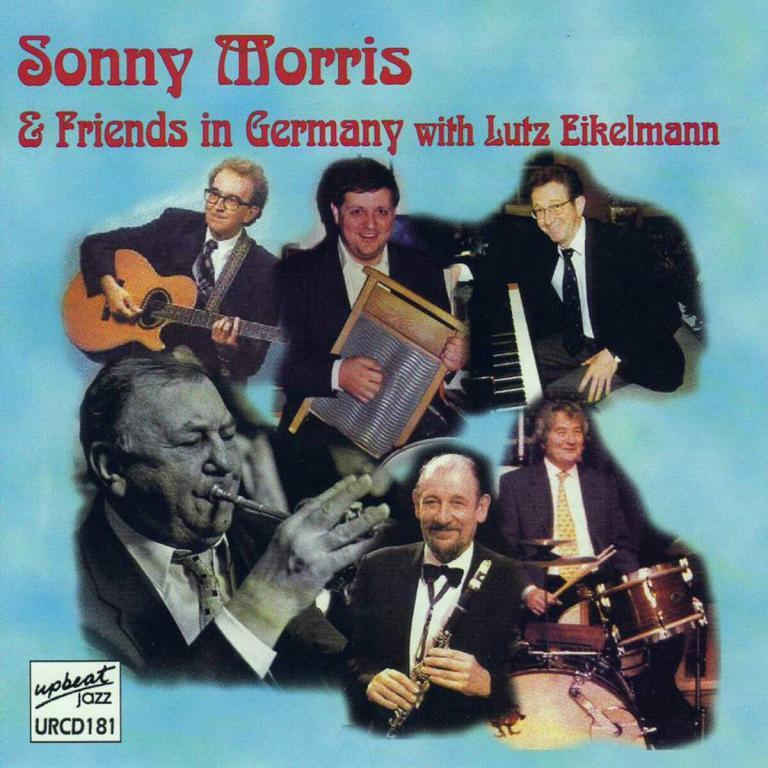 While trumpeter Sonny Morris gets the first billing on this collection from Upbeat (which is titled Sonny Morris & Friends In Germany with Lutz Eikelmann), playing on all but two of the 16 selections, in reality the leader, producer and organizer was drummer and sousaphonist Lutz Eikelmann. The CD can easily be divided into two with all of the music being recorded in Germany and by a mixture of British players and those from the European continent.
The first eight selections, which are from July 25-26, 2000, feature Morris (best remembered for his work with the Crane River Jazz Band), trombonist Sven Kupper, British clarinetist Ian Wheeler, pianist Ray Smith, bassist Gunter Barfuss, drummer Eikelmann, and the vocals of Dickie Bishop. Several guests appear in the rhythm section and Manfred Mohl contributes some spirited singing to "Just A Little While To Stay Here." Other than a feature for Wheeler on his own "Hollondaise" and some heated solos by the frontline, Dickie Bishop's cheerful and enthusiastic singing dominates during a repertoire that ranges from "When You Wore A Tulip" to Leadbelly's "Keep Your Hands Off Her."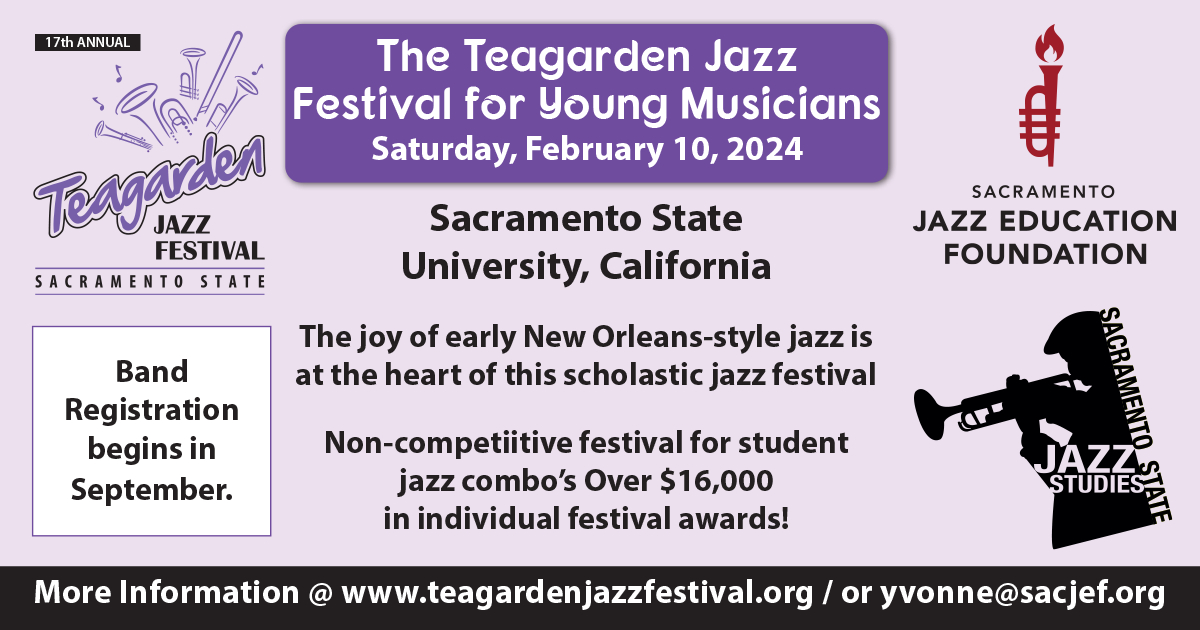 The second half of the CD is strictly instrumental, featuring Sonny Morris with a different group from 1999, one that includes altoist Mitch Kreilein, trombonist Michael Schneider, banjoist Sandra Himstedt, drummer Chris Bowden, and Eikelmann on sousaphone. The ensembles are a bit more primitive than the ones from 2000, a mix between a New Orleans parade band, Ken Colyer, and George Lewis. However the results are quite fun, whether it is "Joe Avery's Place," "Swanee River," or "Dinah," making for a fine set of fairly rare New Orleans jazz.
Sonny Morris & Friends In Germany With Lutz Eikelmann
(Upbeat URC 181, 16 selections, TT = 67:15)
www.upbeatmailorder.co.uk