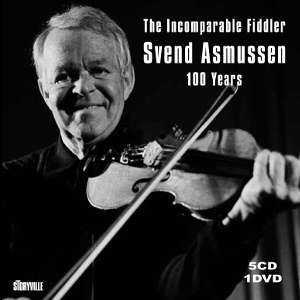 Very few jazz musicians have made it to their 100th birthday but last Fen. 28 the great Danish violinist Svend Asmussen began his second century. Born in Copenhagen, Asmussen began playing violin when he was seven back in 1923. He became a professional a decade later, made his first recordings as a leader in 1935, and worked throughout Denmark and on cruise ships, also playing vibes and singing.
He continued working during World War II. Asmussen survived six months in a German prison camp before being released, immediately resuming his career after that harrowing experience. A natural comedian who appeared in some films, Asmussen worked in many revues during the 1950s before forming the Swe-Danes, a popular trio with singer Alice Babs and guitarist Ulrik Neumann.
Along the way, he had chances to work with Fats Waller, Benny Goodman and Lionel Hampton, and was part of Duke Ellington's Jazz Violin Session in 1963 with fellow violinists Stephane Grappelli and Ray Nance. Asmussen worked as late as 2010 before a blood clot at the age of 94 ended his career. He has partly recovered since then and reportedly still plays a bit privately. Hopefully someone will record the 100 year old. He ranks with Joe Venuti, Stephane Grappelli, and Stuff Smith among the greatest swing violinists of all time.
The Storyville label has released a five-CD one-DVD box called The Incomparable Fiddler – 100 Years. Asmussen is featured on a couple of medleys from 1937, with a variety of groups during 1942-44, leading a quintet with pianist-vibraphonist Max Leth in 1953 and 1958, playing duets with guitarist Ulrik Neumann, on a full CD with Stephane Grappelli in 1964-65, four hot numbers with Stuff Smith in 1966, and with quartets in 1985 and 1996. The emphasis is on Asmussen's violin playing rather than his comedy or vocals. Asmussen is remarkably consistent throughout this wide-ranging package, not significantly altering his style during the nearly 60 year period.
The DVD, filmed in 1986 with a quartet also including pianist Kenny Drew, bassist Niels Pedersen and drummer Ed Thigpen is full of joy and solid swing. While a full reissue of his many recordings from 1935-47 is long overdue, The Incomparable Fiddler serves as a perfect introduction and retrospective of the great Svend Asmussen.
The Incomparable Fiddler (Storyville 108 8618, 69 selections, TT = 274:43 plus DVD, 7 selections, TT = 39:55) www.storyvillerecords.com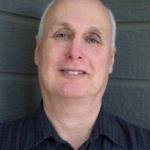 Since 1975 Scott Yanow has been a regular reviewer of albums in many jazz styles. He has written for many jazz and arts magazines, including JazzTimes, Jazziz, Down Beat, Cadence, CODA, and the Los Angeles Jazz Scene, and was the jazz editor for Record Review. He has written an in-depth biography on Dizzy Gillespie for AllMusic.com. He has authored 11 books on jazz, over 900 liner notes for CDs and over 20,000 reviews of jazz recordings.
Yanow was a contributor to and co-editor of the third edition of the All Music Guide to Jazz. He continues to write for Downbeat, Jazziz, the Los Angeles Jazz Scene, the Jazz Rag, the New York City Jazz Record and other publications.