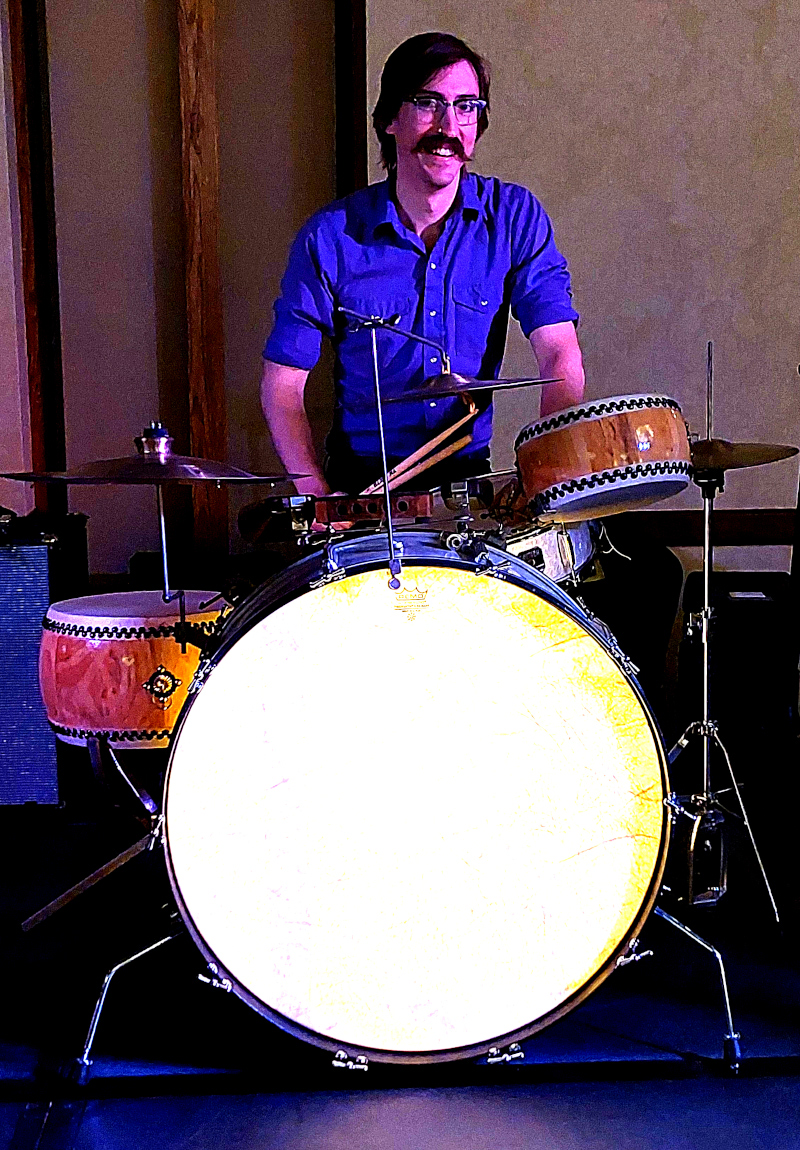 In Chandler, Arizona, the Arizona Classic Jazz Society reconvened after their summer hiatus to enjoy the Wildcat Jazz Band at their monthly event in September. With band leader, Rob Wright, at the helm, Rob Boone (tb), Rick Peron (tp), Marco Rosano (cl), Ray Templin (p), Evan Dain (bs) and Arthur Vint (dr) led us into the autumn holiday season with great enthusiasm. Leader Rob showed off his new, custom-made, 22-fret baritone ukulele adding another instrument to his collection.
A highlight was the drum kit assembled by Arthur Vint. It is modeled after similar kits from the 1920s, with a light in the bass drum! The skin on the outside of the bass was thin and almost paper-like so the light was very visible. With two beautiful Chinese tack head toms on either side, the 1920s-themed cradle holders created the perfect kit. The tacked skin head and hard wood shell deliver a softer, lighter focused tone. The cymbals were fastened by two metal "arms" and affixed to the bass drum. A separate snare caught lots of action. With attached cow bells and wood blocks, Arthur was ready for any rhythm accompaniment.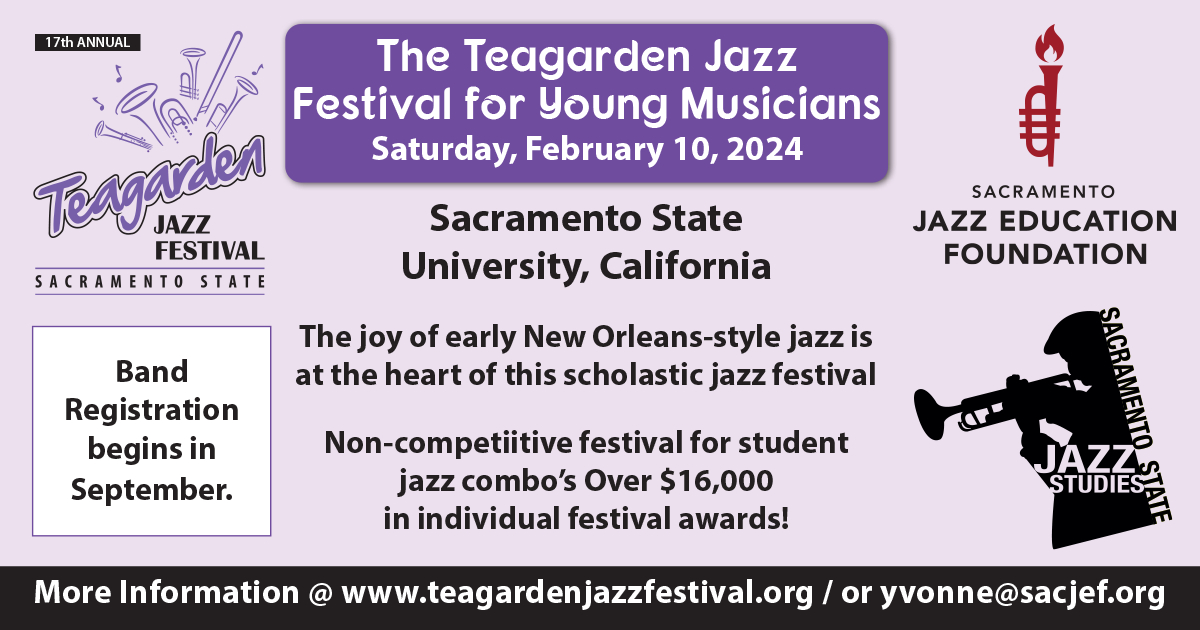 Although a new member of the Wildcat Jazz Band, Arthur is not new to the music scene having spent 15 years in the New York area with stints at the famous Village Vanguard. The following is from his impressive website: "Arthur earned his bachelor's degree in Jazz Performance from William Paterson University of New Jersey where he studied with Bill Goodwin, Kevin Norton and Rich DeRosa and his master's degree from the Manhattan School of Music where he studied with John Riley, Bobby Sanabria and Jim McNeely. A music educator in his own right, Arthur is on faculty at the University of Arizona in Tucson, Arizona, where he teaches jazz drum set and recording studio production. In 2022 he opened a jazz club inside Tucson's historic Hotel Congress called the Century Room where he programs regional and national artists."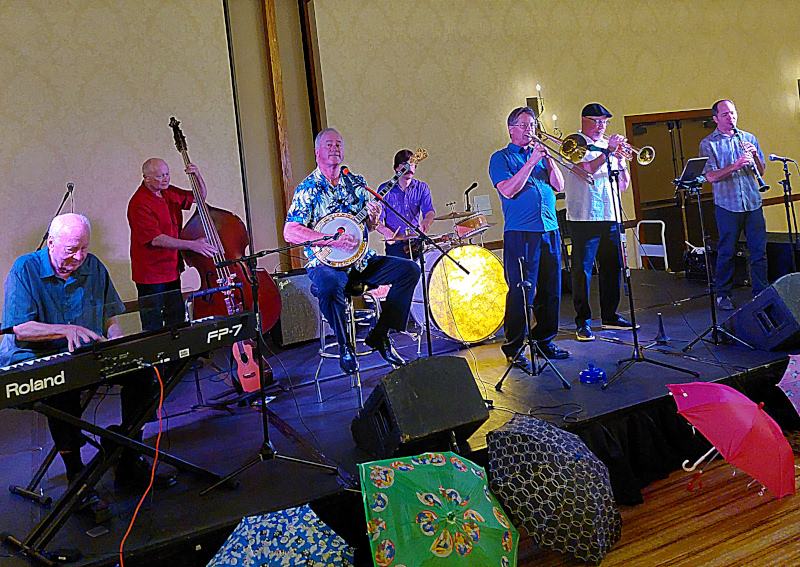 I saw Mike Davis (tp) and others at the newly opened Century Room last June (see the July issue of The Syncopated Times) and it is also a fun and very "retro" setting. Arthur's collection of vintage recordings provides the "canned" music that emanates from the venue's speakers to the patrons lined up outside the venue for any nightly performances or to all guests enjoying the large interior bar at any time.
Although not a true "instrument" Marco showed off his whistling skills on a number and didn't miss a beat!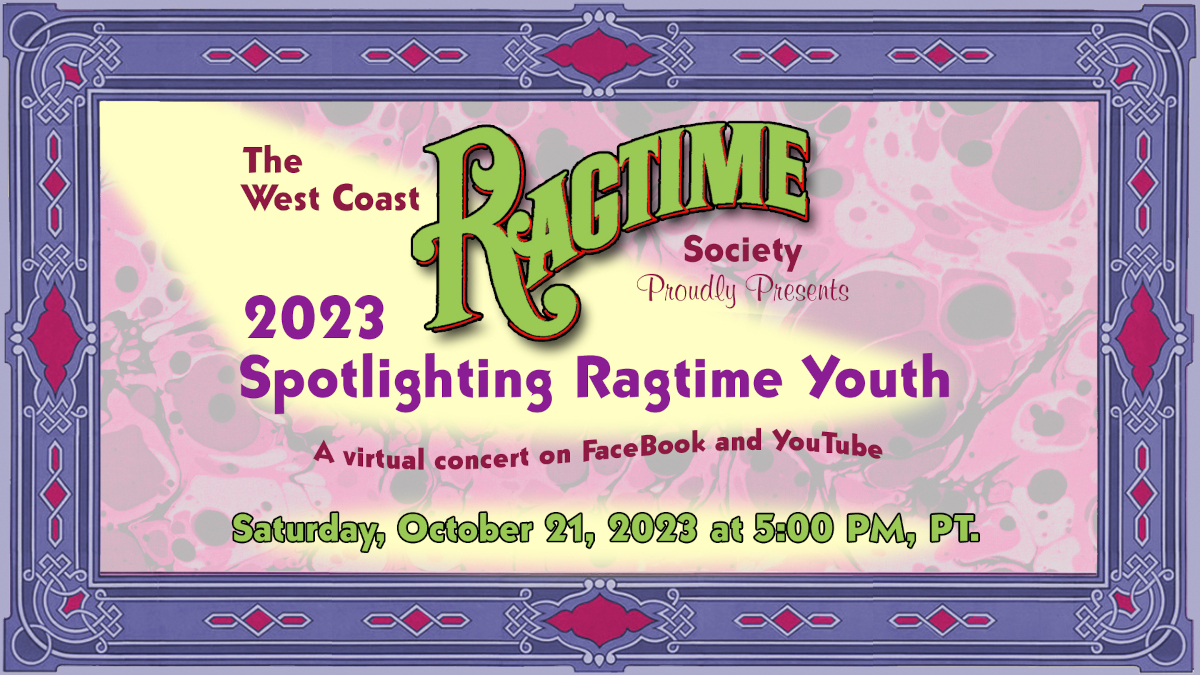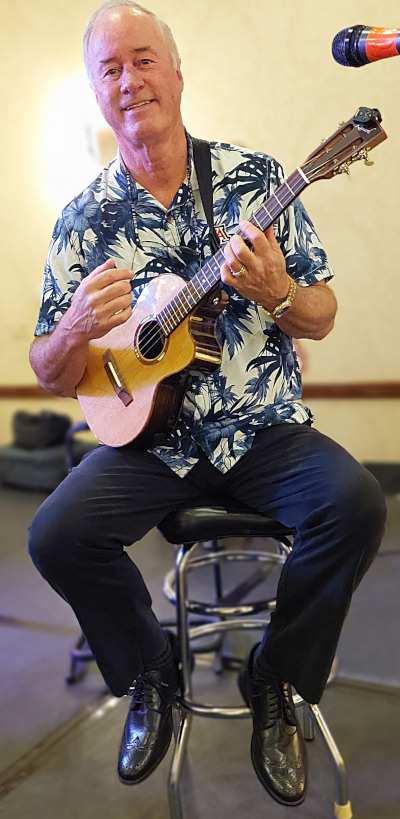 In between sets, Cheryl Thurston's Jammers kept the music swinging with Marge Scooros (wash), Diana Perez (v), Steve Means (cl), Earl Norwood (bs.gtr) and Paul Green (tuba,gtr). They all enjoy taking the stage for a 15 minute break while the headlining band members quench their thirst or grab a bite.
In Tucson, several local restaurants are providing musical entertainment along with their dinner menus and Pastiche is one of those that has been encouraging dining and listening for over a year now. Situated only a few miles north of the University of Arizona, the eclectically named venue has set up a music room to accommodate those diners that want to be as close as possible to the elevated stage with its permanent baby grand piano and heavy drapes. The other open areas of the restaurant allow diners to hear and enjoy the music while still being able to converse with their guests.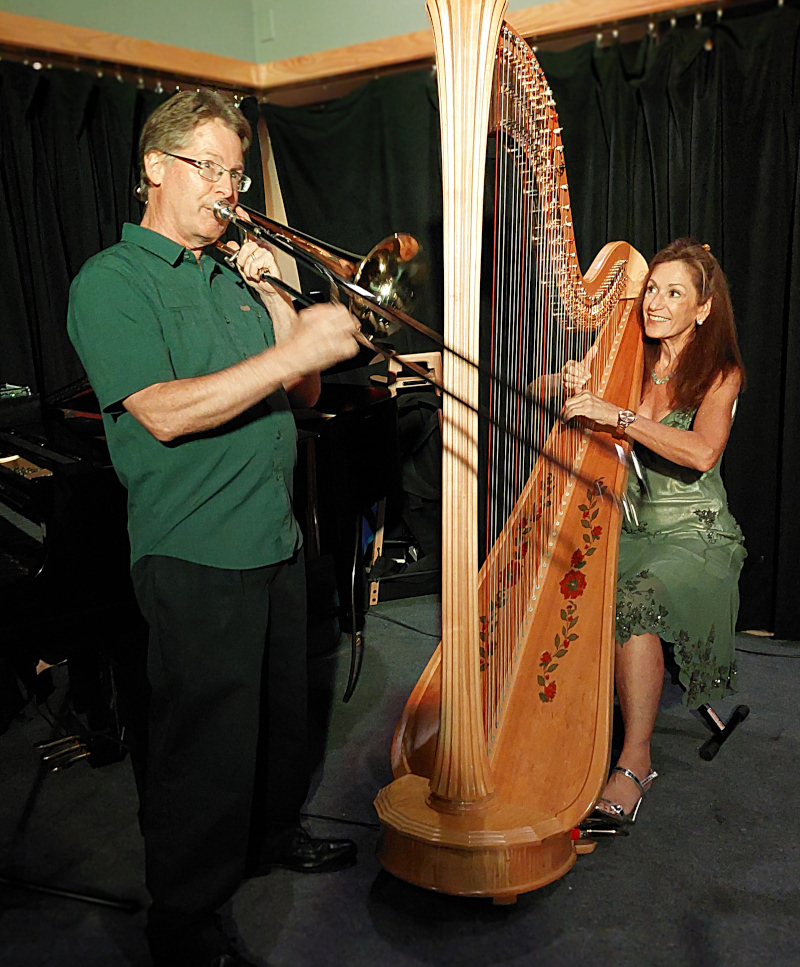 Wildcat Jazz Band member, Rob Boone (p,tb) and Christine Vivona (harp) create a remarkable and fascinating duo with many jazz standards arranged for harp and piano or trombone. I mentioned seeing them at the Prescott Jazz Summit in August (see the October issue of The Syncopated Times). So I got to see/hear Rob play three times within a 30 day period! They are truly a musical family as both their adult sons play bass or drums.
So the Arizona music scene is alive and well and the musicians are enjoying every bit of this welcomed focus on actively supporting live jazz. I am too!