An accomplished and energetic touring musician, Rob Wright is a former member of the famed folk ensemble, The New Christy Minstrels. Having played in all 50 states, Rob's banjo playing has been compared to the late great Eddie Peabody, and his engaging vocal stylings and humor add a special touch to the tunes played by the Tucson, AZ-based Wildcat Jazz, which he leads.
Originally from Orange County in Southern California, he was graduated from Huntington Beach High School in 1976 where he played in a Dixieland band. His early experiences in the world of entertainment included appearing in melodrama plays at the Gaslight Theater, singing in a barbershop quartet and performing at a Disney hotel.
He attended the University of Arizona for two years, and after a 10-year hiatus, received his degree as a straight A student majoring in English at Cal State-San Bernadino while holding down a fulltime job. His current day job is with Southwest Investment Advisors as a partner and portfolio manager reviewing client investment positions, constructing portfolios, and maintaining contact with mutual fund managers and representatives.
Toured Western US
Following a year with The New Christy Minstrels (1980-81), Rob married a schoolteacher who also happened to be a singer, and for three years, the two toured the Western United States, mainly appearing at casinos from Palm Springs to Alaska. He taught school for a couple of years, ran a ski shop at Big Bear, and in 1994, returned to Tucson where his parents were living.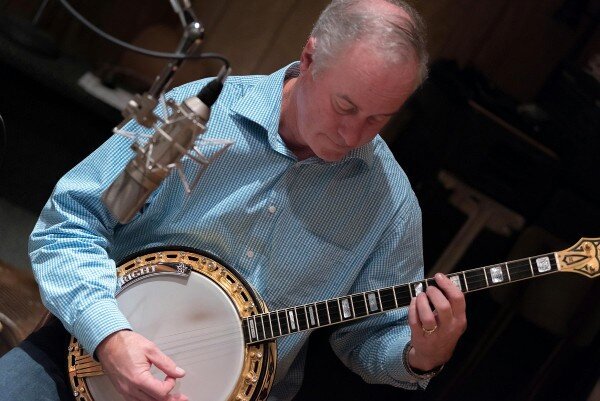 Rob and his wife soon joined up with Evan Dain to form a trio, and it wasn't long before the Rob Wright Dixieland Show Band came into being. In 2004, the Original Wildcat Jazz Band first hit the festival circuit, and the name was later shortened to Wildcat Jazz. The band averages three festivals a year and between 12 and 20 concerts.
The band's free-wheeling style along with a touch of humor has appealed to audiences. "It's not heavy stuff, and we get a lot of smiles. We hope what we're doing something that makes the world a little better" is the way Rob sums it all up.