If YouTube views are any indication Tatiana Eva-Marie leads one of the most popular traditional jazz bands going. A Swiss-born actress and vocalist she's on everyone's young artists to watch list. Even publications like Downbeat and Vanity Fair, not usually swayed by traditional jazz, can see the effect her band has on audiences.
After soaking in the bohemian life of Paris she moved to Brooklyn in 2011 and found herself immersed in an effervescent early jazz and creative arts community. She formed the Avalon Jazz Band in 2014 with a mission to revive the romantic legacy of French jazz that has fascinated her since childhood. Her success has played a part in doing just that. Until recently considered passé that mid century heritage is now reaching appreciative ears the world over.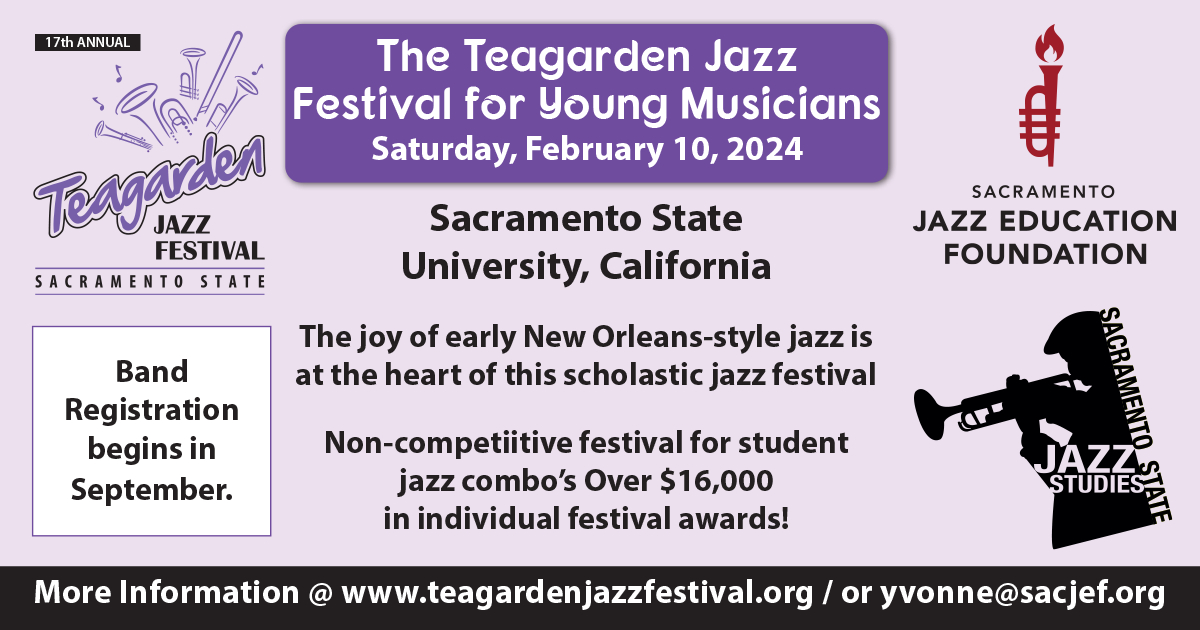 The Avalon Jazz Band now headlines at destination Lindy events and notable New York venues. Their travels have taken them to The New Orleans Jazz Fest, but also India and Fiji. Tatiana was kind enough to take a break from a busy recording schedule to answer a few of our questions.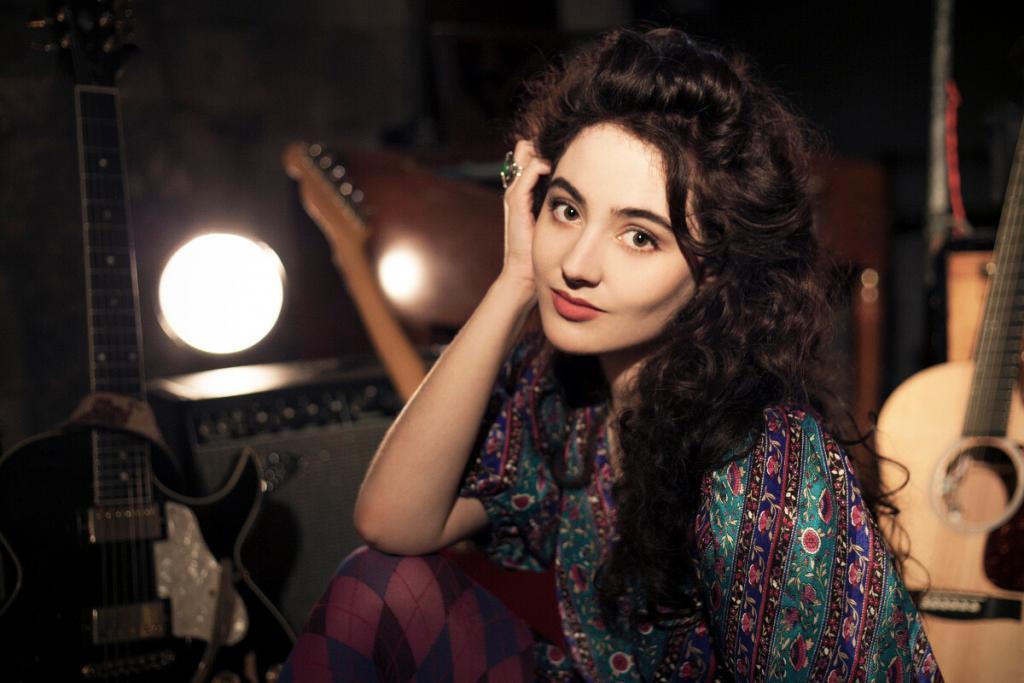 Joe Bebco: In interviews you've said you became interested in jazz and singing at just three years old, how did that come about?
Tatiana Eva-Marie: My parents are both musicians, so there was really no way for me to escape intense musical exposure. My father is a film composer and also sang in a 1920s style big band when I was growing up, so I came to jazz initially through him and through movies: the early Disneys, Some Like it Hot, musicals, film noir… when my mom was away touring with classical orchestras, he would have me skip school and we would watch old films and learn Gershwin tunes together.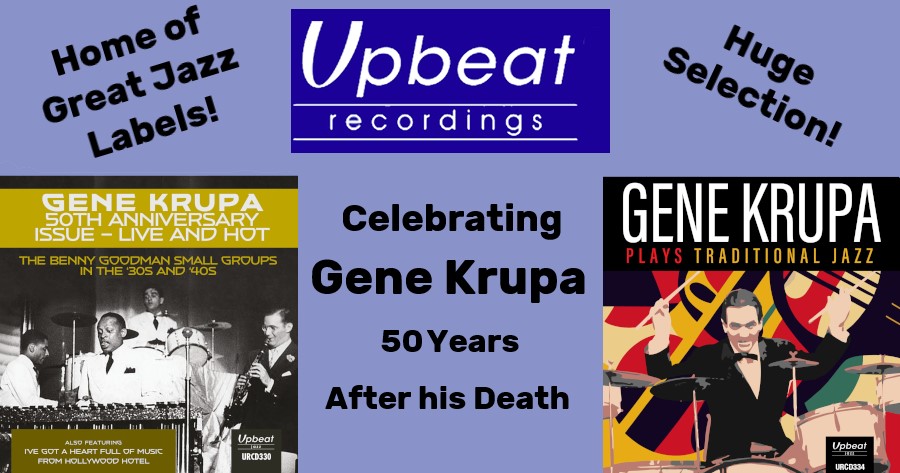 You moved to Paris as a 16 year old, that sounds like an adventure! What was it like to be exploring such a fabled city at such a young age? How did it compare to your expectations?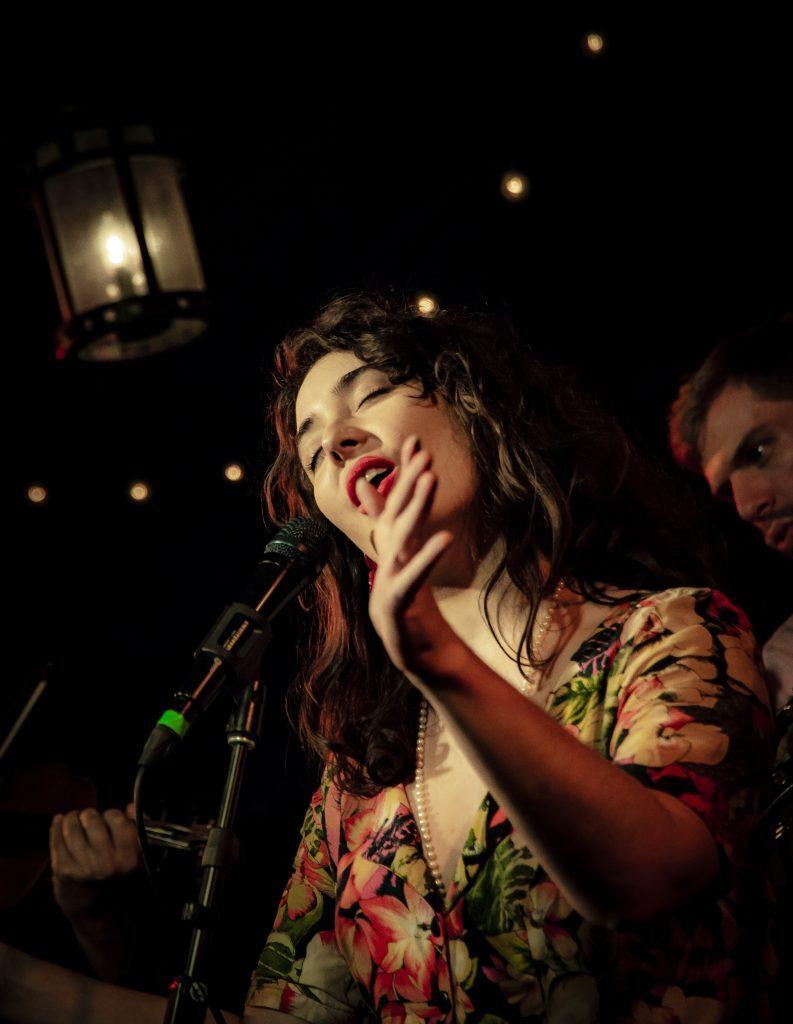 Paris was everything I expected and more. I think every adolescent should be let loose in Paris. It's a city where you can live on very little if you embrace a bohemian Henry Milleresque sort of ideal. Paris is stuck in layers of many different eras that all blend to form a mythical Paris, one that any artist can have access to with a little imagination. I knew nothing of life except what I had dreamed of and read in books, and suddenly I had Paris as my playground. Every day was an adventure.
Who were your influences as a singer?
Besides my father Louis Crelier, who was my first influence, my obsessions in early childhood were Louis Prima for his swing phrasing, Marilyn Monroe for her vibrato, Frank Sinatra for his interpretation and Doris Day for her ethereal tone. Later on I discovered the nonchalant singing of the French through Jean Sablon, Yves Montand and Henri Salvador. Outside of jazz, Amalia Rodrigues.
How long has your band been together and how did it form?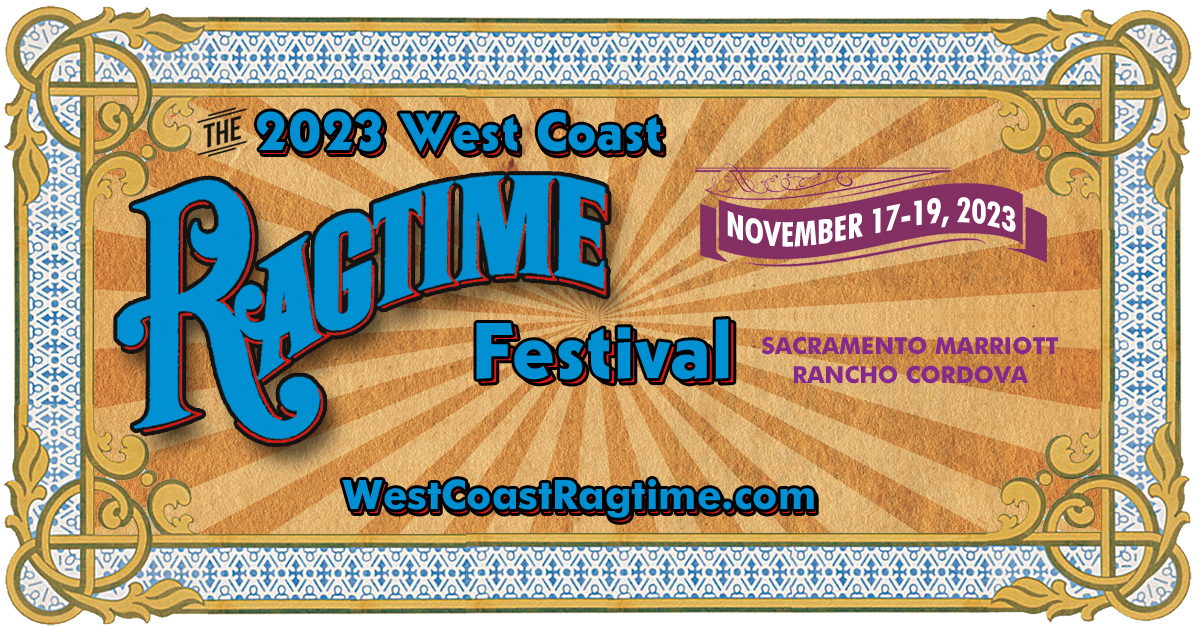 It's hard to tell how long. It's been a brainchild of mine since before I moved to New York and it had to go through many variations before becoming what it is now. It formed out of a frustration with the jazz scene in Paris, which, to my taste, was neglecting French jazz, dismissing it as corny. I wanted to keep that tradition alive and decided that New York could help me do that better than Paris. I'm happy to see that since then there has been a renaissance of French jazz in France and I am honored to have been among the first influencers.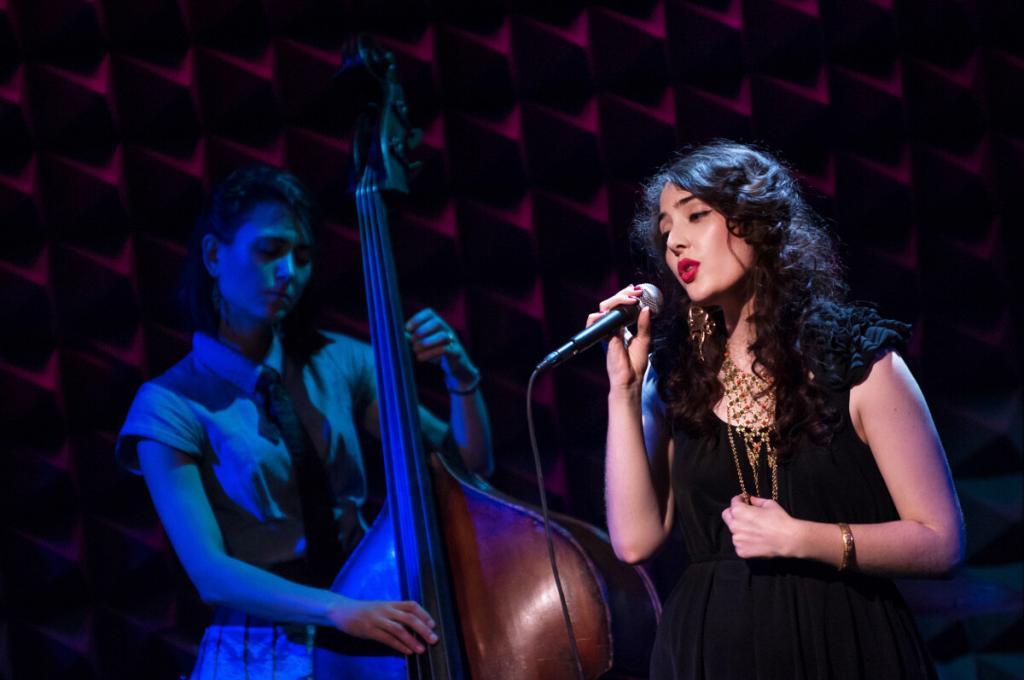 What was the sound you were going for while the band was in France and how has it evolved since you moved to New York?
Before New York I had good intentions but I was groping in the dark, really. I was trying a bit of everything and often being vague in my artistic vision. New York taught me how to shape my ideas and stop compromising. I understood, thanks to the trad jazz scene here, that old jazz can be played without it being a museum piece, or musical re-enactment. I think that my band's sound now isn't clinging to any particular era and isn't trying hard to be something it isn't. I always aim for a romantic and gay type of sound, unpretentious and fun, yet soulful. It's music for dancing, kissing, reminiscing and drinking, it's pop.
How consistent has the band's lineup been and can you tell me something about key musicians and their contribution to the overall sound?
The band lineup has seen some changes since its creation but has been consistent for the past two years. On guitar, Vinny Raniolo has been with me almost since the beginning and has contributed very much to the energy and overall sound; he is a rhythmic powerhouse. On violin, Gabe Terracciano is a whiz kid who brings all sorts of influences into the music, from bluegrass to modern jazz and classical, but never straying far from the music's core. Latest addition to the band is Wallace Stelzer on bass, whose southern charm lends depth and romanticism to his playing. The band often invites special guests on stage and on recordings, including manouche guitarists Sara L'Abriola and Olli Soikkeli, accordionist Roberto Gervasi from Sicily, reeds player Patrick Bartley and recently vibraphonist Jake Chapman.
What do you think the violin and the greater freedom given to other string instruments in French jazz styles contributes to the feel of the sound?
There's something about a string-based band that makes the music sound itinerant and ephemeral, it has the joy, pathos and sentimentality of a Gypsy orchestra with the intimacy of a hidden street café.
Tell me about your most recent album with Avalon Jazz Band.
I was approached by Burton Avenue Music to produce and record a Christmas album, which was quite a challenge, because holiday music is so iconic and has been over-recorded by everyone. The label and I worked together to unearth songs that hadn't seen the light of day since the 1930s and 40s and revive them with a Parisian flair, highlighted by the touch of Dallas Vietty on accordion. We also had lots of fun experimenting with jazz glockenspiel, masterfully played by Jake Chapman.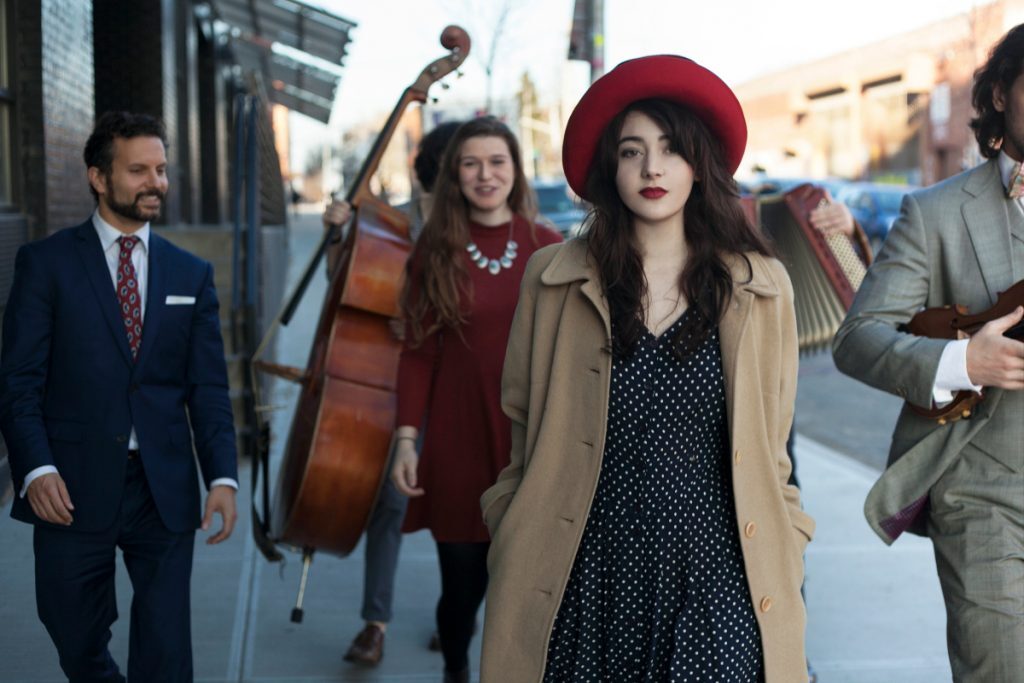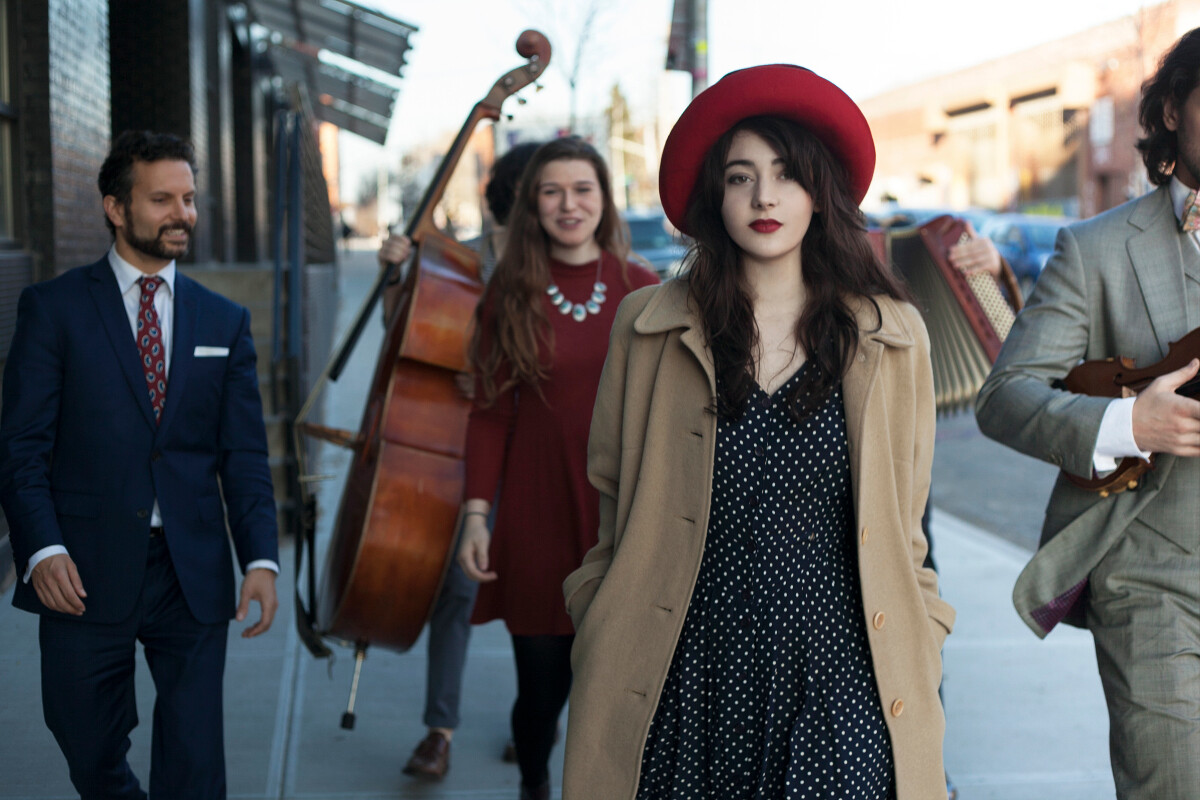 You've recently been collaborating with guitarist Duved Dunayevsky, and been a part of two album projects with him. One was with his band in Paris and the other involved a Trans-Atlantic mix of artists. Is there anything you'd like to share about that collaboration.
Duved and I fell in love musically. His musical brilliance gives me endless inspiration to sing and create. When we met, we immediately started planning a musical future together and began writing original material. This also led me to collaborate with the co-founders and arrangers of Duved's Prebop Orchestra, violinists Adrian Delmar and Daniel Garlitsky. The music Duved composes is very unique, a continuation of an aesthetic created by jazz bands in the late 20s, influenced by late romantic and early 20th century classical music. In the sound, there's some Django, some Wagner, some Paul Whiteman… It has been exciting to think of music in a new way and reconnect with my Parisian roots.
Many American jazz musicians when they reach a certain point in their career must make Europe a frequent part of their performance schedule. But for young musicians leaving your home country can seem like an intimidating step. You however seem to be ever ready to travel. Why is that and what are the most interesting places your life as a musician taken you?
Traveling has become a drug. It was always a dream of mine to live everywhere and nowhere, like the Gypsies I admired and lived among as an adolescent, like the Fitzgeralds and Cole Porters I idolized. As an artist, I don't think it makes much sense to have your identity attached to one place alone when there is a world full of colors, foods, music and culture to be inspired by. I long for disorientation. I've been lost in a Bahraini souk, nearly drowned in the Bermuda Triangle, drank kava with Fijian chieftains, rode through Moscow with biker gangs, slept in reindeer skin yurts in the Arctic Circle, stayed in palaces and rooms with dirt floors. It's getting harder for me to say no to anything.
You write a blog about your travels, (followinghermes.wordpress.com) documenting the places you visit. The writing and photography are both excellent. What can you tell me about your artistic interests outside of music?
(Thank you!) I believe that my generation's obsession with specialization is stultifying and I strive to be a polymath. I play around with collage and photography and fantasize about directing a film someday, but as of today my only serious interest outside of music and acting is writing. I have been writing poetry fairly regularly for many years and have recently started writing a novel. I might consider publishing some day.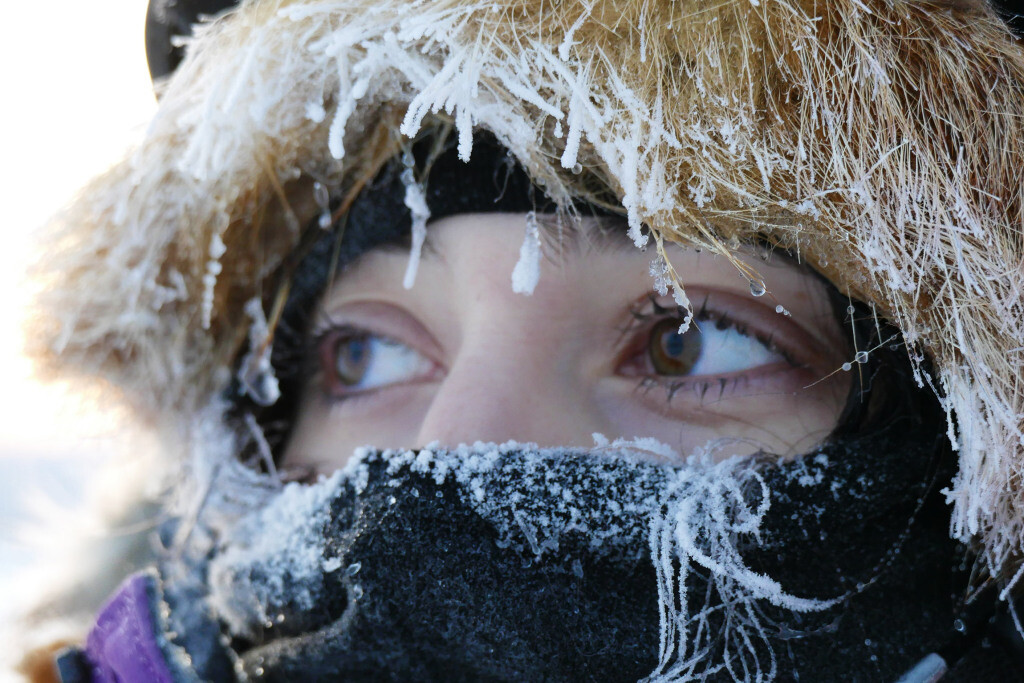 You seem to favor far northern climates on your personal adventures, what is the attraction?
There is a stillness in the cold that forces me into a meditative state that warm, sensuous climates prevent me from accessing. A tropical place will numb my brain and feed my senses, whereas an icy suspension of my senses can let my mind roam free. The moonscape of the Arctic Circle was particularly inspiring. I enjoy the feeling of trespassing into a kind of nature that barely tolerates my presence. That's why I love the Isle of Skye so much too. The rain, cold, violent cliffs and howling winds… you have to earn your presence on the land.
You consider yourself an actress as well as a vocalist. I saw a clip of you in a trailer for a film called Swing Rendez-Vous, the same filmographer seems to have made several music videos for your band, tell me about that project and the importance of the visual in the presentation of your band and yourself as an artist.
I started my career as an actress on the stage and my training has helped me understand that every song is a story and every lyric has to be given gravitas. Similarly, I don't believe that music is the only thing we are "selling": we are offering a mood, a memory, a daydream, a semantic field. That's why the visuals are so important. I want my audience to be left with a painting, not just a sound.
With this philosophy it's only natural that I have made my way back into acting, lured back by my old friend Gérome Barry, the director of Swing Rendez-Vous. We've wanted to work together since we were teenagers and it finally materialized into a film that captures the trad jazz and lindy hop scene in New York City, with many musicians playing their own roles and most of the music being performed and improvised live on set.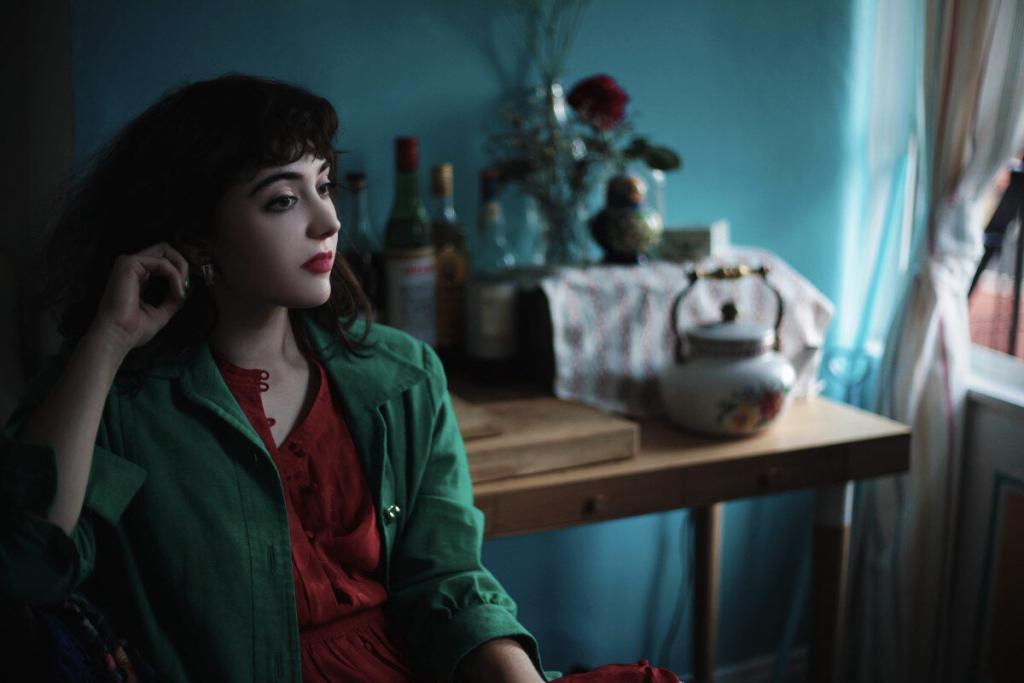 How important have your videos been in reaching audiences for your music?
Crucial. The entertainment industry has changed a lot, people want to be able to watch the music. I am fortunate to have picked up on that trend early on and produced some very simple videos that have traveled around the world and have been seen by millions of people. I am still astonished at how fast my band's reach is growing.
Your band is now firmly established within a truly international scene of young musicians and young fans of jazz and swing comfortable with hoping around the world to see events. As an insider what direction do you see that scene going musically? What trends do you see in the appreciation of early jazz styles?
Judging by the rate at which my subscribers are growing, I am quite confident that the appreciation for early jazz is reaching more diverse audiences than ever before. My fans aren't necessarily die hard trad jazz lovers, they come from all musical backgrounds. I believe this music is seeping into the collective unconscious. I am constantly discovering new musicians who have very defined musical personalities and are eager to establish themselves as part of the early jazz legacy.
Where do you see your own career going from here?
Ah, the existential question. At the moment I feel overwhelmed and disoriented, which is always when I make my best decisions, so let's say I'm in an exciting transitional phase. I have pledged to my fans that I would try to release a music video every month. I have many travels coming up, France, Belgium, Switzerland, Spain—it seems endless, and I'm working on releasing two albums with Avalon in 2020, including a project celebrating the musical connections between Paris and New Orleans that I performed with Evan Christopher and Sasha Masakowski at the Winter JazzFest and the NY Hot Jazz Festival. There's so much material and so many talented musicians, I see my career just galloping on endlessly and joyfully.
---
This was the cover story in our March 2020 issue.