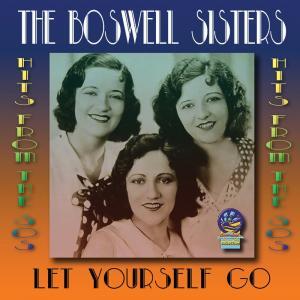 Arguably the top jazz vocal group before the rise of Lambert, Hendricks, and Ross in the late 1950s (with the 1930s Mills Brothers being the only close competition), the Boswell Sisters are still a joy to hear 70 years after their last recording.
Connee, Vet and Martha Boswell were born in New Orleans, made their first recordings as kids in 1925, and hit it big during 1930-31. Much more jazz-oriented than the Andrews Sisters and virtually all of the sister acts, the Boswells frequently changed tempos twice during their recordings, mixed together tightly arranged ensembles with a bit of jamming, and had Connie take the lead vocals. They set a standard for hot jazz singing that has never been surpassed.
26 of their best recordings (dating from 1930-36) are on Let Yourself Go. The packaging could be better since the music is not in chronological order, the personnel listing are incomplete, and the recording dates are not included, but the music is quite rewarding. Highlights include "It's The Girl," "When I Take My Sugar To Tea," "Dinah," "Crazy People," "Roll On Mississippi, Roll On," "Shout Sister Shout," and "Put That Sun Back In The Sky."
All in all, this is a fine introductory collection to a vocal group that all hot jazz fans should be familiar with.
Let Yourself Go (Sounds Of Yesteryear DSOY2065, 26 selections, TT = 77:19) www.cityhallrecords.com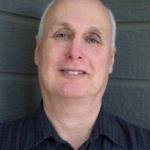 Since 1975 Scott Yanow has been a regular reviewer of albums in many jazz styles. He has written for many jazz and arts magazines, including JazzTimes, Jazziz, Down Beat, Cadence, CODA, and the Los Angeles Jazz Scene, and was the jazz editor for Record Review. He has written an in-depth biography on Dizzy Gillespie for AllMusic.com. He has authored 11 books on jazz, over 900 liner notes for CDs and over 20,000 reviews of jazz recordings.
Yanow was a contributor to and co-editor of the third edition of the All Music Guide to Jazz. He continues to write for Downbeat, Jazziz, the Los Angeles Jazz Scene, the Jazz Rag, the New York City Jazz Record and other publications.