41st annual JAZZ BASH BY THE BAY (Monterey, CA) March 4-6
The 41st annual Jazz Bash By the Bay Monterey takes place March 3-6, 2022, in the beautiful Conference Center and Portola Hotel & Spa with seven venues and six dance floors.
Among the world-class musicians returning to Monterey are Blue Street Jazz Band, Bye Bye Blues Boys Band, Carl
Sonny Leyland Trio, Don Neely's Royal Society Jazz Orchestra, Fast Mama Excitement, Holland/Coots Jazz Quintet,  Holy Crow Jazz Band, Ivory&Gold®, Le Jazz Hot Quartet, Sierra Seven, Tom Rigney & Flambeau, We Three, Yve Evans and Company. Special guests include BobDraga, Brian Holland, Danny Coots, Dawn Lambeth, Eddie Erickson, Gary Ryan, Jeff Barnhart and Katie Cavera. NEW to the festival will be Corey Gemme's Rolling Figs Jazz Orchestra and guest vocalist Marilyn Keller! The Musician of the Year is Brian Holland. Just added: Sacramento favorite Crescent Katz AND a RARE US festival appearance by international trombone legend Dan Barrett!!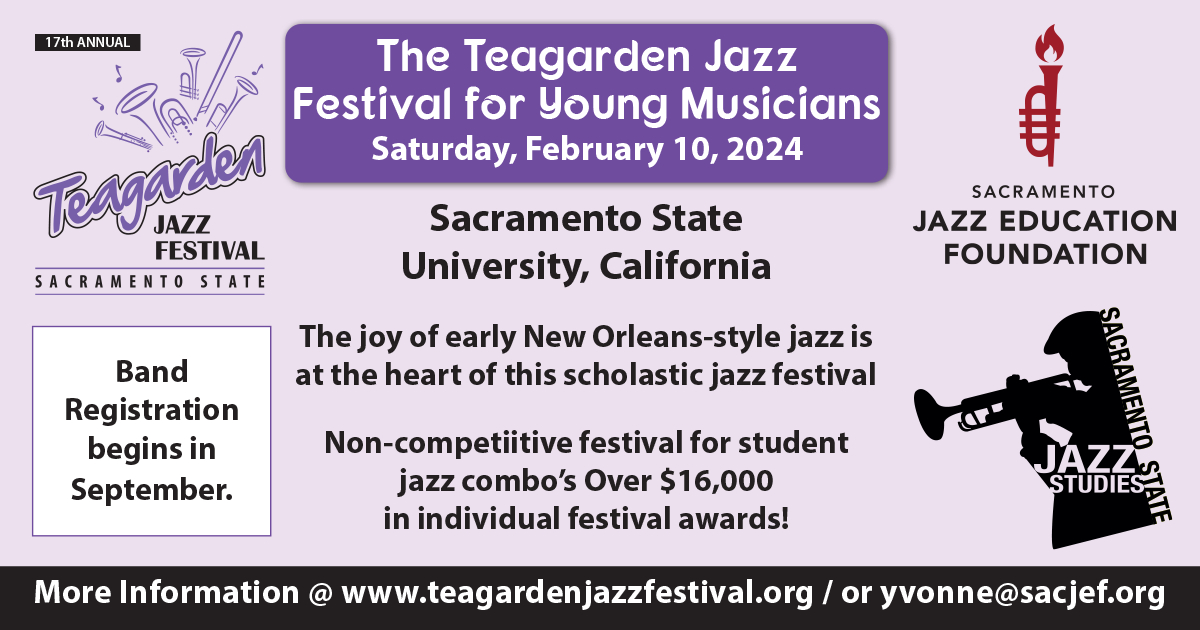 Kick off Jazz Bash by the Bay on Thursday, March 4, 2022 with We3, featuring Bob Draga, Jeff Barnhart, and Danny Coots, playing from 7 to 8:00 pm. Admission is $25. THEN join the Monterey Marauders SUPER band for a rollicking show for listening and dancing in the De Anza Room from 8:15-10:30, featuring TWO Bakers, and one each Caparone, Coots, Holland, Keller, Ketner, Maggio, Otto, Pikal and Rocha!  Admission is $30.  Enjoy both shows for $50.
All-event badges, $115 until 1/15/2022; $125 thereafter. Day badges, $50-$75. Order discount Early-Bird All-Event badge before January 15, 2022. Badges can be ordered by phone at 831-754-8786 or 888-349-6879. Download mailable order form at jazzbashmonterey.com; Jazz Bash by the Bay, 177 Webster St., #206, Monterey, CA 93940.
42nd Annual SARASOTA JAZZ FESTIVAL (Sarasota, FL) March 13-19
Over 100 musicians to be announced. Highlights include four main stages, late night Jazz Jams, Jazz Trolley Pub Crawl, Jazz Films and Mini concert and more.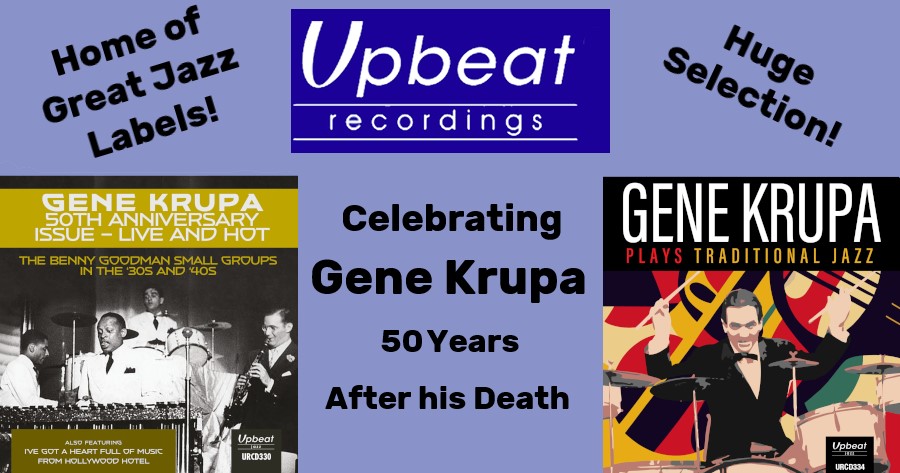 Artists include; Houston Person, John Pizzarelli & Catherine Russell, Arturo Sandoval Band, Dick Hyman & Ken Peplowski, La Lucha, Russell Malone, Terell Stafford, and Tierney Sutton & Shelly Berg. Day passes and all event passes available. For more information visit sarasotajazzfestival.org. Jazz Club of Sarasota, 330 S. Pineapple Ave, Suite 111 Sarasota, FL 34236; 941-366-1552.
THE DANNY BARKER BANJO AND GUITAR FESTIVAL (New Orleans, LA) March 16-19
The eighth annual festival is set for a four-day run and will again offer a mix of live music performances, interviews, and panel discussions at the New Orleans Jazz Museum (by admission – $15 each day) – plus school clinics, workshops, a Patron Party to kickoff the festival on the evening of March 16th, 2022 at The Terrell House (live music, hors d'oeuvres, drinks, silent auction – $45 individual – $75 couple) – and Danny Barker Birthday Bash at Snug Harbor (tickets at www.snugjazz.com) – with shows featuring 2022 festival special guest artist Catherine Russell and an all-star band led by Dr. Michael White.
Invited artists include: Baby Dolls, Bruce (Sunpie) Barnes, Wendell Brunious, John Boutte, Detroit Brooks, Mark Brooks, Mahmoud Chouki, Roger Dickerson, Joe Hall, Solid Harmony, Leroy Jones, Steve Masakowski, Charmaine Neville, Kermit Ruffins, Steve Pistorius, Shannon Powell, Catherine Russell, Gregg Stafford, Don Vappie, The Black Men of Labor, Hot 8 Brass Band, Treme Brass Band, Mari Watanabe, Dr. Michael White, & Seva Venet. Current information and an up to date schedule can be found at www.dannybarkerfestival.com
CHARLES H. TEMPLETON RAGTIME & JAZZ FESTIVAL (Starkville, MS) – March 24-26
The 16th Annual Charles H. Templeton Ragtime and Jazz Festival & the Gatsby Gala will be held at the Mississippi State University campus at Starkville from Thursday, March 24th through Saturday, March 26th. The Templeton Festival is the only one of its kind in the southeast that brings world-renowned artists and entertainers to campus to perform throughout the weekend, sharing their insights and love of ragtime, jazz, and blues music. For more information visit https://festival.library.msstate.edu/
JAZZ PENSACOLA's JazzFest 2022  (Pensacola, FL) — April 2-3
Jazz Pensacola's JazzFest 2022 is slated for Saturday and Sunday April 2-3 in Seville Square in the old historic section of Pensacola, FL under ancient live oak trees a short walk from Pensacola Bay. The free festival begins with a Meet and Greet on Friday night at The District. Headliners for the event include the world renown Mike Vax and his Mike Vax Quartet and David Spencer of the University of Memphis and his Quartet. Other regional and local performers will round out the afternoon sessions after performances by local high school and college jazz bands and ensembles in the morning hours.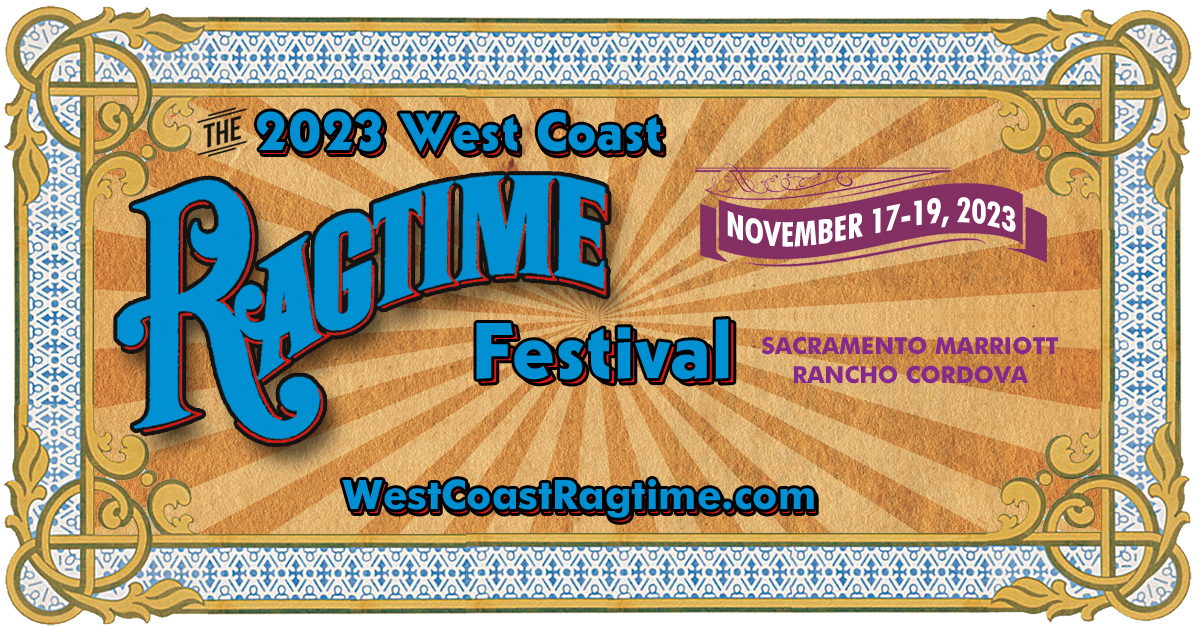 Regional performers include The Red Bar Jazz Band, Sharon Carroll, Turquoise Tango, Sabroso, the Jenson Cadenhead Quintet, the Beeson/Martin Quintet and Zazu. Saturday's music continues with a Pro Jazz Jam in The District. The festival includes a VIP Tent with seating and amenities, a Merchandise Tent, A Beer and Wine Tent, arts and crafts vendors, and food trucks featuring a variety of offerings. This year's winning JazzFest poster and tee shirts can be purchased at the website www.jazzpensacola.com
JAZZAFFAIR (Three Rivers, CA) – April 8-10
The 48th annual Jazzaffair, hosted by the Sierra Traditional Jazz Club, takes place at three venues in Three Rivers: the Lions Club Arena, the Memorial Building, and St. Anthony's Retreat.
When the High Sierra Jazz Band (long-time host band at Jazzaffair) announced in September 2018 that the band would retire at Jazzaffair in April 2019, they fully expected that to be the end. Little did they know how much pressure would be exerted on them to continue. They held a meeting and decided unanimously that the band should continue as the Sierra Seven, replacing the retiring HSJB members but playing the same exciting hard-driving West-Coast style.
In addition to the Sierra Seven, the Blue Street Jazz Band, Bob Draga and Friends, Gator Nation, Gino and the Lone Gunmen, Dave Bennett Quartet, Memphis Speed Kings, Reedley River Rats, Carl Sonny Leyland Trio, Dixie Dominus, Tom Rigney and Flambeau, and Holland & Coots are scheduled to play.
Early birds' three-day all-event badges are $110 if postmarked before March 15, $120 thereafter; children attend for free; the Lions Recognition Dinner with Music on Thursday, April 7th, is $15. Sponsor Jazzaffair as a Jazz Patron for $500 (two badges, preferred seating, access to hospitality room); be a Band Sponsor for $1000 (four badges, preferred seating, access to hospitality room), be a Jazz Enthusiast for $1500 (six badges, preferred seating, access to hospitality room).
Visit the Sierra Traditional Jazz Club online and download order form: www.threeriversjazzaffair.com  S.T.J.C., PO Box 712, Three Rivers, CA 93271.
ZEHNDER'S RAGTIME FESTIVAL (Frankenmuth, MI) – April 20-23
Zehnder's Annual Ragtime Festival featuring the pride of Michigan, pianist Bob Milne, will be staged at Zehnder's of Frankenmuth, 730 S. Main St., in the colorful city nicknamed Little Bavaria. Also called "Muth" for short, the city is located in Saginaw County, in Michigan's Lower Peninsula, about 22 miles south of Lake Huron. Events include dinner concert on Wednesday, lunch concerts on Thursday, Friday and Saturday, Vaudeville Night Thursday, a Friday-night picnic, and a grand finale dinner concert on Saturday. By the way, Zehnder's serves a world-famous chicken dinner along with tantalizing breads and pastries. Performers for 2022 tentatively include homeboy Bob Milne along with Andrew Ratajczak, Jeff Barnhart, Kerry Price, Martin Spitznagel, Bryan Wright, Anne Barnhart, and Terry Parrish.
Ticket prices for individual events range from $16 to $60. Reservations are required for lunch, brunch, and all dinner concerts. For more info or reservations call (844) 288-1484; or visit zehnders.com.
WORLD CHAMPIONSHIP OLD-TIME PIANO PLAYING CONTEST & FESTIVAL (Oxford, MS) – May 26-29
Every year over Memorial Day weekend in Oxford, Mississippi, the World Championship Old-Time Piano Playing Contest is held to provide an opportunity for pianists to compete and learn in a stimulating atmosphere, and to educate people about old-time piano music written prior to 1940.
Through the years, the contest has provided more than $60,000 in prize money to more than 500 piano players from across the United States and from five foreign countries. Players in 2020 will compete in three divisions—Regular, Junior & Senior—as they vie for over $6,000 plus trophies—as well as the New Rag Contest, where aspiring composers present their original tunes.
A variety of other activities include workshops, guest artist performances, silent movies, an old-time sing-along, a double-decker bus tour of historic Oxford, and after-hours events every night on the Oxford Square.
For more information, write: Old Time Piano Contest, 350 University Ave., Oxford, MS 38655; [email protected]; telephone 662-915-1282; www.oldtimepianocontest.com.
16th RAGTIME TO RICHES FESTIVAL (Omaha, NE & Crescent, IA) July 9-10
COME ON IN…THE MUSIC'S FINE! First Central Congregational United Church of Christ, in Omaha, NE, and the Pink Poodle Steakhouse, in Crescent, IA, are the sites for the sixteenth annual Ragtime to Riches Festival, scheduled to take place July 9-10, 2022. Proceeds from this year's festival will go to…the Great Plains Ragtime Society.
Scheduled to appear at this year's festival: MARTY MINCER (Hamburg, IA), 1990 and 1993 Regular Division winner at Illinois' turned Mississippi's World Championship Old-Time Piano Playing Contest and Festival; FAYE BALLARD (Champaign, IL), seven-time Regular Division finalist- and now contest coordinator- at the same event; JIM BOSTON (Omaha, NE), seven-time finalist at Iowa's turned Nebraska's National Old-Time Country, Bluegrass, and Folk Music Festival and Contest. More Information: The phone number for the Great Plains Ragtime Society is 402 556-3340. Check it out! r2rfestival.webs.com
19th EVERGRENN JAZZ FESTIVAL (Evergreen, CO) July 29-31
Following two Covid postponements, the 19th Evergreen Jazz Festival is set for July 29,30 and 31. Known for its beautify Rocky Mountain setting and up-close-and-personal atmosphere, the event will feature four intimate venues, each offering a unique listening experience. Invited bands include After Midnight, Carl Sonny Leyland Trio, Felonius Smith Trio, Holland-Coots Swingin' West, Hot Tomatoes Dance Orchestra, Joe Smith and The Spicy Pickles, LaPompe, Louis Ford & His New Orleans Flairs, Queen City Jazz Band with Wende Harston and The Dalton Ridenhour Trio. In addition, several dueling piano sets are planned featuring Brian Holland, Sonny Leyland and Dalton Ridenhour. Dancers welcome at all venues. For details and tickets, visit www.EvergreenJazz.org or call 303-697-5467.
2022 Announced Dates
April 21-24 French Quarter Festival (New Orleans, LA)
June 1-4 Scott Joplin Ragtime Festival (Sedalia, MO)
June 3-5 West Texas Jazz Party (Odessa, TX)
June 17-19 Elkhart Jazz Festival (Elkhart, IN)
August 4-6 Bix Beiderbecke Memorial Jazz Festival (Davenport, IA)
Sept. 2-5 Hot Jazz Jubilee (Sacramento, CA)
Sept. 9-11 Pentastic Jazz Festival (Penticton, BC)
 Sept 29 – Oct 2 Redwood Coast Music Festival (Eureka, CA)
Oct. 12-16 Sun Valley Jazz and Music Festival (Sun Valley, ID)
Nov. 3-6 Arizona Classic Jazz Festival (Chandler, AZ)
Nov. 18-20  Suncoast Jazz Festival (Clearwater Beach, FL)
Nov. 23-27 Sand Diego Jazz Festival (San Diego, CA)