This is the Final Chorus column as it ran in the March 2019 print edition. Click on the name or image to be taken to the longer obituary as it originally ran online.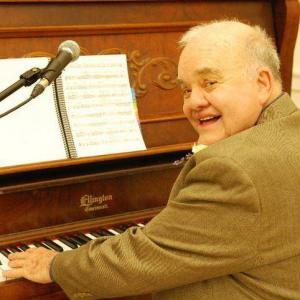 Paul Reid, who died suddenly in mid-February, was a beloved piano player and an all-around entertainer. Over a long career, he played solo piano in bars, performed with big bands and everything in between. He was a member of the Night Blooming Jazzmen from 1988 to 2001, and could more recently be heard at festivals as a member of Cornet Chop Suey.
During a fascinating life, he worked in all aspects of the music industry. He wrote advertising jingles and performed voice-overs for commercials, did music production for cartoons and radio stations, composed songs and lyrics, produced recordings and performed on recordings. He sang radio jingles but also led the Paul Reid Singers, playing everywhere from strip joints to Las Vegas. Over his career, he performed all styles of music from Dixieland to Harry James style swing.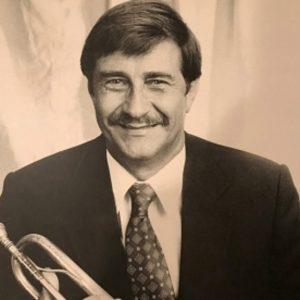 Conrad R. "Connie" Jones III, died in his sleep on February 13th, a month shy of his 85th birthday. He was well known within New Orleans traditional jazz circles, and among serious fans nationwide for his memorable performances at traditional jazz events notably the San Diego Jazz Festival. He was equally effective as a singer and trumpet player, raising any group he played with to the next level.
Before leading his own groups he played with life long friend Pete Fountain's Basin Street Six and with Jack Teagarden's final band. In his early career, he also played in the bands of Billy Maxted and New Orleans Rhythm Kings veteran Santo Pecora. During a 60-year career around New Orleans, he played with several generations of New Orleans traditional jazz royalty. He made long runs with his bands at The Blue Angel Nightclub on Bourbon Street and aboard the Delta Queen showboat.
His Crescent City Jazz Band, and then The Connie Jones All-Stars, opened the French Quarter Festival for many years. He also played The New Orleans Jazz and Heritage Festival, Satchmo Summerfest, participated in the New Orleans Traditional Jazz Camp, and could be found at many community events around the city.
Before announcing his retirement in 2016 he remained active making records with other New Orleans notables including Tom McDermott and Tim Laughlin and could be spotted at live events with Banu Gibson, David Boeddinghaus, and many others.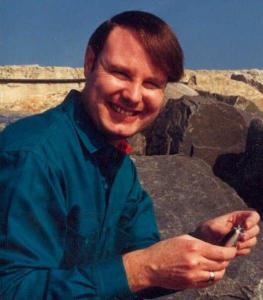 Ronald P. Hutchinson passed away swiftly and unexpectedly from cancer on February 2 in New Jersey; he was 67. He was beloved by many for the second career he took on as a volunteer; finding, preserving, and restoring hundreds of films from the early "talkie" era. He was active to the end regularly writing about old films and assisting other researchers.
The Vitaphone Project brings to life films from the brief period (1926-1931) when picture reels and sound records had to be cued up separately. In many cases, the film survived decades in obscure archives while 78 RPM collectors preserved the 16-inch shellac records containing the sound. Bringing picture and sound back together, and the films to life, was Ron Hutchinson's magic.