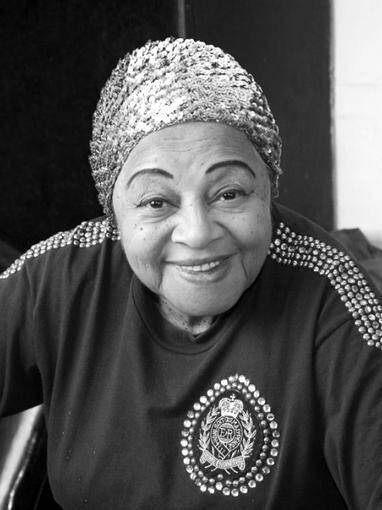 DAWN HAMPTON, 88, on Sept. 25 in New York City. A cabaret and jazz singer, alto and tenor saxophonist, dancer and songwriter, Dawn Hampton came from a musical family in Middletown, Ohio. Her father led a family band comprised of 12 children (with the youngest being trombonist Slide Hampton) that traveled about the country as "Deacon Hampton and the Cotton Pickers" playing ragtime, blues, Dixieland and polkas. Dawn played with various family members over the years and by 1950, had performed at Carnegie Hall, the Apollo Theater and Savoy Ballroom.
She appeared in and wrote for off-Broadway productions, had a long-term contract singing at a New York nightclub, The Lions Den, and appeared in Spike Lee's 1992 movie, Malcolm X, as a dancer with Frankie Manning. Her signature song is her own composition, "Life Is What You Make of It." She received the Lifetime Achievement in Cabaret Award and was nominated for the Distinguished Achievement Director and Composer Award in 1988. She was a vital part of the Lindy Hop Revival that began in the 1980s. Also read: Remembering Dawn Hampton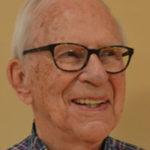 Lew Shaw started writing about music as the publicist for the famous Berkshire Music Barn in the 1960s. He joined the West Coast Rag almost thirty years ago and has been a guiding light to this paper through the two name changes since then as we became The Syncopated Times.  47 of his profiles are collected in Jazz Beat: Notes on Classic Jazz. Volume two, containing profiles from 2013-2016 will be available on Amazon soon. He taps his extensive network of connections and friends throughout the traditional jazz world to bring us his Jazz Jottings column every month.