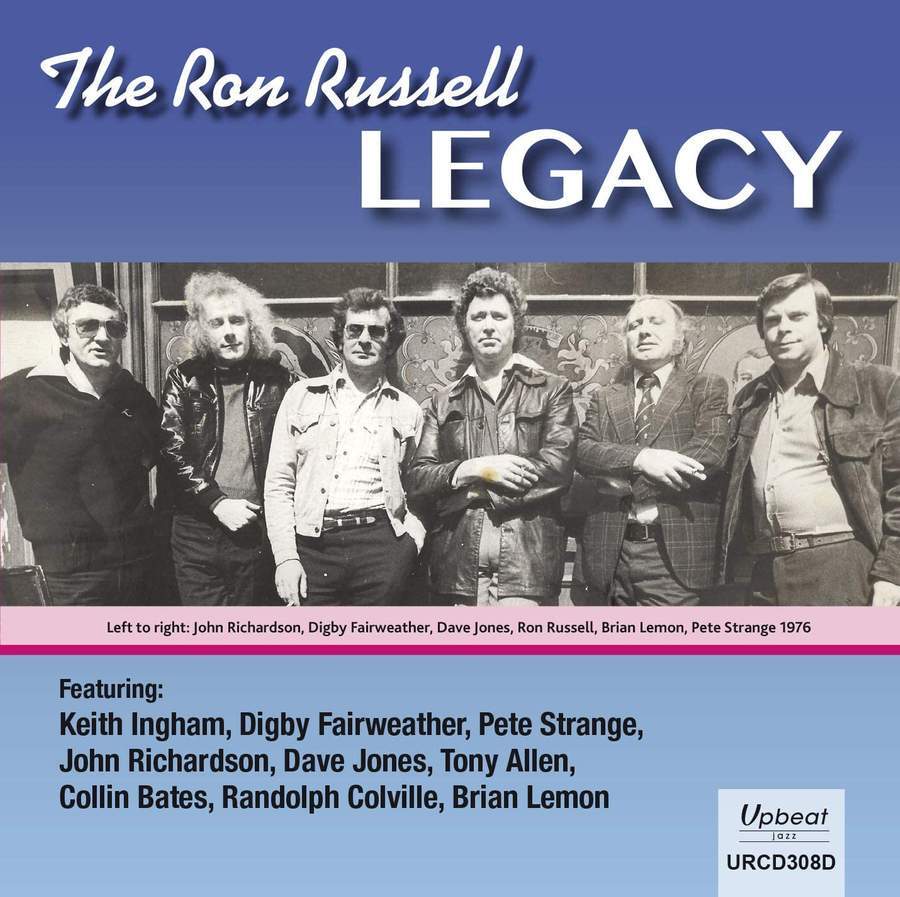 This superb two-disc set honoring bassist Ron Russell consists of material recorded during the 1970s. This is also the first time it has been issued, and one can question why that should have been. In his booklet notes, Digby Fairweather says, ". . . we were never signed to a label . . . . Quite why I'll never be sure . . . ." After hearing the CD, one can only echo his wonderment.
When it comes to traditional jazz, labels can be slippery—even treacherous—things, and to avoid any problems one almost has to define his or her terms, as Fairweather does here. In his booklet notes, he mentions that Russell's aim always was "to play the kind of music (still, for better or worse termed 'Dixieland') that he adored . . . . And by 'Dixieland' I'm talking about the artistically-specific area that by-passes 'Trad' to embrace the sophisticated school of jazz thought beginning in America with Eddie Condon . . . ." That is kind of jazz we have here on these CDs.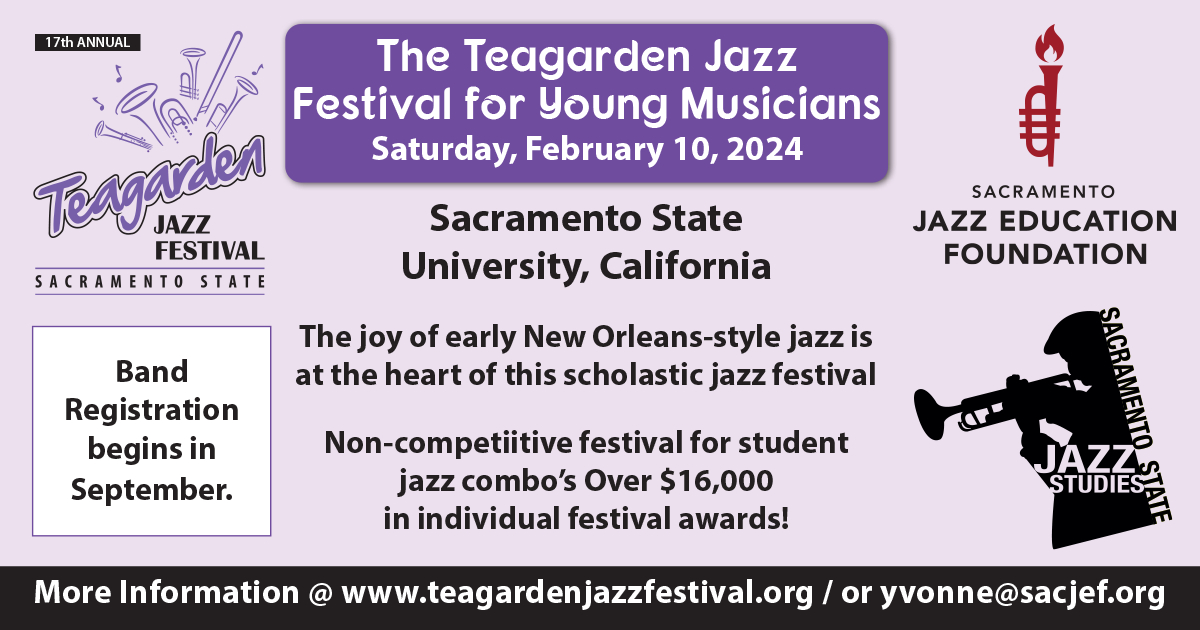 The musicians who provide this jazz, none of them (other, perhaps, than Fairweather) exactly household names, are an extremely talented group who, having enjoyed a long acquaintanceship with each other in this and other groups, give near flawless performances. One can see at a glance that the personnel changes are relatively few. Present on all tracks are Fairweather, Strange, and Russell. Fairweather dazzles on trumpet, with flurries of notes in all registers, and exquisite trills, runs, fast tonguing and half-valve glissandos. His use of mutes also adds to his contribution. Strange, in turn, does all that can be asked of a trombone player: filling gaps left for him by the other front liners, taking the lead where appropriate, showing facility in all registers, supplying glissandos where appropriate
As to Russell's contribution other than leading, Fairweather says it best when he alludes to Russell's "light athletic bass playing." As that assessment implies, Russell does not dominate; he does not solo, other than filling the breaks between the front line and piano phrases in "Rehearsing for a Nervous Breakdown" supplying a tag at the end of "Shine on Your Shoes" and backing the muted trumpet and piano in the opening chorus of "Jingle Bells" in a nice duet first with muted trumpet and then with added piano to open the track. But his presence is felt (and he is also heard) all through as he supplies the bottom of the rhythm section.
The other musicians—the reed players, pianists, and drummers—are all up to the task in their solos, breaks, and tags to end codas. The arrangements are not credited, but they provide some fine moments throughout. Just to mention a few, on the first disc there is an engaging rubato clarinet-piano duet on the opening verse of "Melancholy Baby"; multiple tags on "Shine on Your Shoes" where everyone gets a piece of the action; the dramatic opening piano chords followed by the familiar ensemble riff on "Tuxedo Junction," followed later by some very tasteful drumming. On the second disc, following the piano intro to "When the Red Red Robin Comes Bob-bob-bobbing Along," there is a clarinet and baritone sax duet, the clarinet playing counterpoint to the sax, and to wrap things up, the drums take an eight-bar (as opposed to the more usual four-bar) tag at the end.; the arrangement of "Skyliner," a tune so associated with the Charlie Barnett band, diverges from the latter by being built on a Latin rhythm but retains the Barnett horn pyramid. And there are so many more instances that could be cited.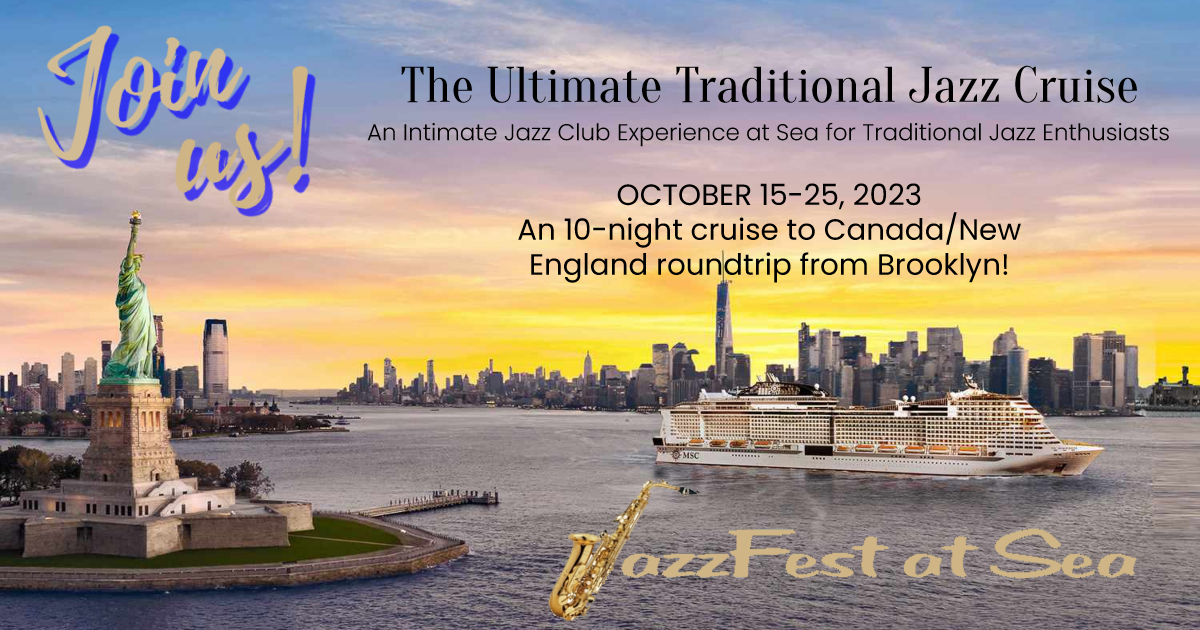 As may be gathered, this set is not "typical" of a traditional jazz one. As Fairweather avers in the booklet notes, "we all went out of the way to look for tunes that were good at least and well away from standard Dixieland fare if possible." From the tune list, containing as it does so many tunes we associate more with a "swing" band than a "Trad" one, to the a-typical voicing, and the textural variety, this two-CD set is a very exciting one and should meet the approval of all the remaining personnel (unfortunately some half are no longer with us), along with that of Fairweather. Russell, to whom it is dedicated, must be proud. For some two-and-a-half hours it will delight a traditional fan's heart—and ears! It is available from the Upbeat Recordings' web site www.upbeatmailorder.co.uk and from other web sites such as Amazon.
RON RUSSELL'S JAZZ BAND • The Ron Russell Legacy • Upbeat URCD308D
---
CD 1 Playing time: 76m. 08s.
My Hero; Sweet Substitute; My Guy's Come Back; My Melancholy Baby; Nobody's Sweetheart; 6. Happy Go Lucky You and Broken Hearted Me; Jamboree Jones; The Waiter and the Porter and the Upstairs Maid; Medley (When You Wish upon a Star; This Old Feeling; Black & Blue; Born to be Blue; Solitude); Shine on Your Shoes;Coquette; That's A Plenty; New Orleans; I've Got a Feeling I'm Falling; Can't We Talk It Over; Lonesome Road; Some of These Days; Tuxedo Junction
CD 2 Playing time: 69m. 53s.
Rehearsing for a Nervous Breakdown; What Can I Say Dear; Hurry on Down; People Will Say We're in Love; Winter Wonderland; The Christmas Song; Santa Claus Is Coming to Town; White Christmas; Jingle Bells; When the Red Red Robin Comes Bob-bob-bobbing Along; Rudolph the Red Nosed Reindeer; Chattanooga Choo Choo; Skyliner; The Late Late Show; Ida, Sweet as Apple Cider; Girl of My Dreams; Memories of You; You're Driving Me Crazy
Recording data:
Not all recording places and dates are given, but it appears disc one, tracks 1-10 were recorded at the "Porcupine" Studio in Mottingham, South London, and probably also those for Capitol [sic] Radio, London, disc two, tracks 5-11. The others, some with and some without an audience, were most likely recorded at the Crystal Palace Football Club, South London. No dates are given, other than that all were during the 1970s.
Personnel:
Ron Russell, bass & leader; Digby Fairweather, trumpet; Pete Strange, trombone; Dave Jones, clarinet & baritone sax*; Randolph Colville, clarinet & alto sax**; Keith Ingham, piano†; Brian Lemon, piano‡; Colin (Tucker) Bates, piano††; John Richardson, drums °; Tony Allen, drums.°°