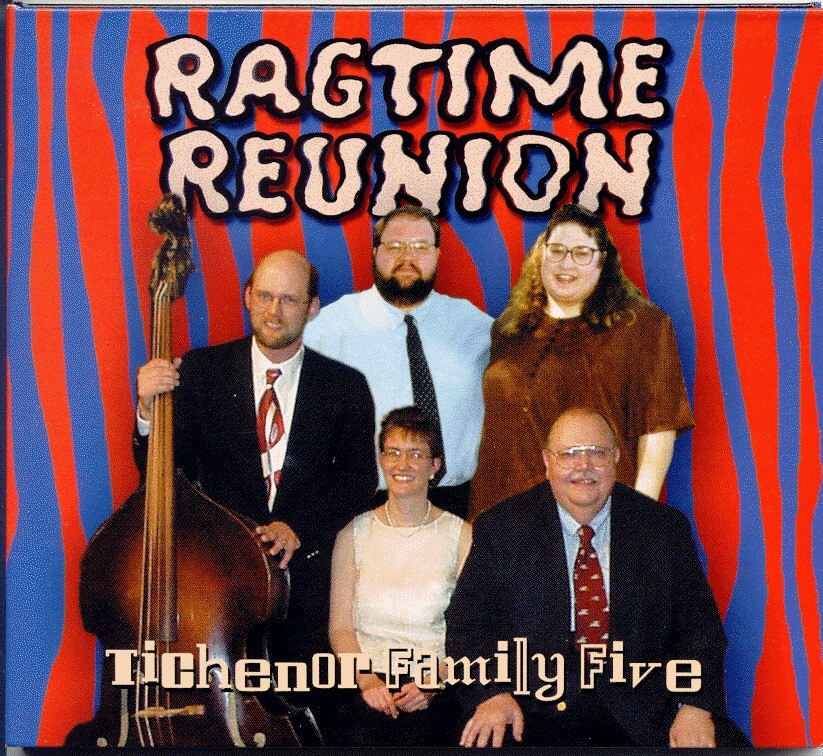 It must be satisfying for Trebor Tichenor, the patriarch of the Tichenor Family Five, to see how his love of music is being carried on so well by the younger four.  Both his daughter, Virginia, and his son, Andrew, have chosen to be professional musicians and each has married a professional musician as well, Virginia to Marty Eggers and Andrew to Susanna Tichenor.  What is surprising is that it has taken so long for this debut CD to be released, for this quintet seems truly to have been predestined.
Both Trebor and Virginia bring solid piano ragtime credentials to the group.  Andrew and Susanna each have a strong classical music foundation in trumpet and violin, respectively, and Eggers is an acclaimed multi-instrumentalist, having played piano, string bass and tuba with many well-known groups.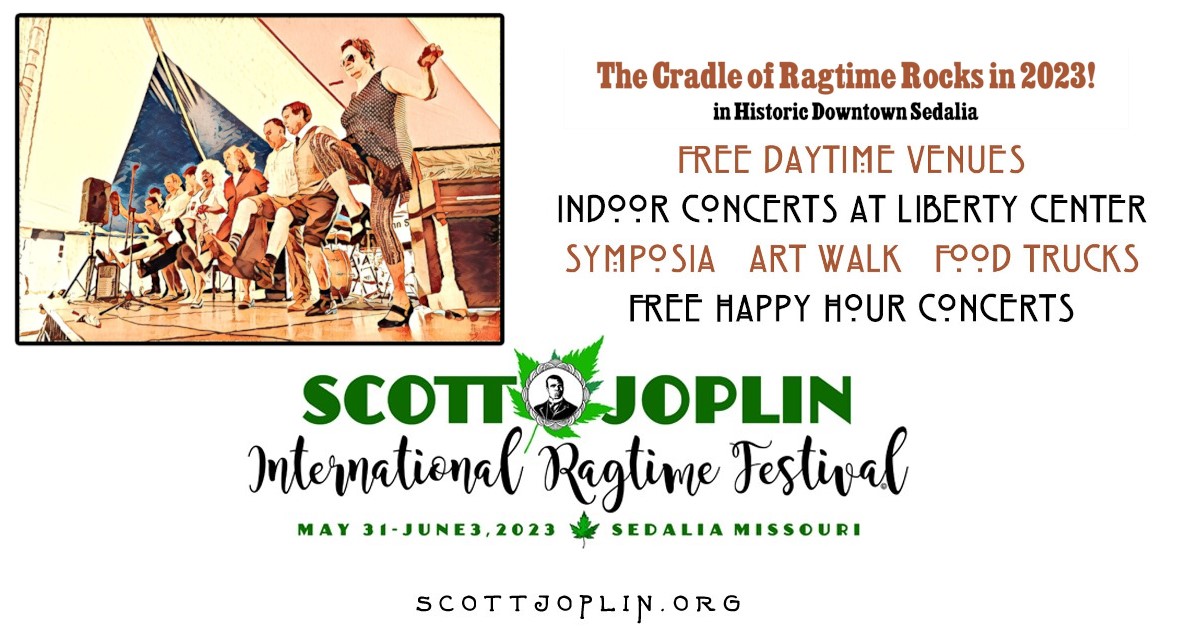 Some of Trebor's early compositions have been reprised here and they sound just as exciting as they did initially back in the '60s: "Pierce City Rag", "Show-Me Rag" and "It's a Long Way Back Home".  And as you would expect from the "Dean of Folk Ragtime," he's also unearthed a couple of great obscurities, "42nd Street Rag" and "Pinywoods Rag".  The band slides comfortably from ragtime to blues to jazz and back.  Andrew's trumpet takes center stage where appropriate but is equally at home elsewhere in a back-up harmonic role, never overpowering the other voices.  Even Susanna proves she can "wail" on the violin on "Snag It".
Virtually all permutations of performers are explored, from solos to quintets, and each with considerable success.  From bucolic ragtime to hot jazz to one of the most sensitive arrangements of the contemporary classic, "Roberto Clemente", that you are apt to hear, this is a very satisfying disc.  Only Zez Confrey's rare "Lullaby from Mars" – while well played – didn't seem to quite fit in with the rest of the repertoire.
The recorded sound is excellent and there is good balance between all of the musical instruments.  There is complete biographical information on all performers and lively descriptions of all of the selections (it seems almost impossible to find both on the same disc these days).  The Tichenor Family Five has opened with a winner.  Given the varied musical experiences that each member contributes and given Trebor's famed collection of sheet music and piano rolls, can we be forgiven for thinking that a second album might not be too far behind?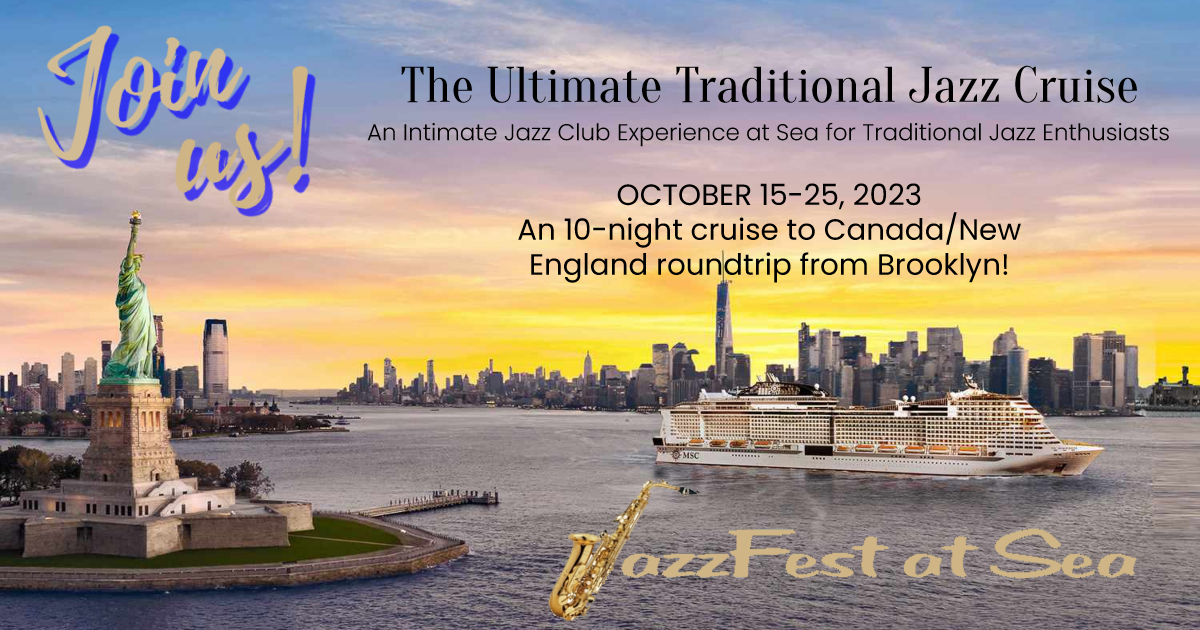 Ragtime Reunion
The Tichenor Family Five
Ragophile 1003
The Thriller / Pinywoods Rag / Euphonic Sounds / Brun Campbell Express / 42nd Street Rag / Riverside Blues / Mississippi Rag / Snag It / King Chanticleer / West End Blues / Pierce City Rag / Roberto Clemente / Willie the Weeper / Lullaby from Mars / Harlem Rag / Virginia's Blues / King Porter Stomp / Shake That Thing / Show-Me Rag / Kinklets / It's A Long Way Back Home.
Please Check for Availability first. $17.00 postpaid from Marty Eggers, P.O. Box 5724 , Berkeley , CA 94705-0724 , telephone (510) 655-6728.  Copies are available on Amazon.