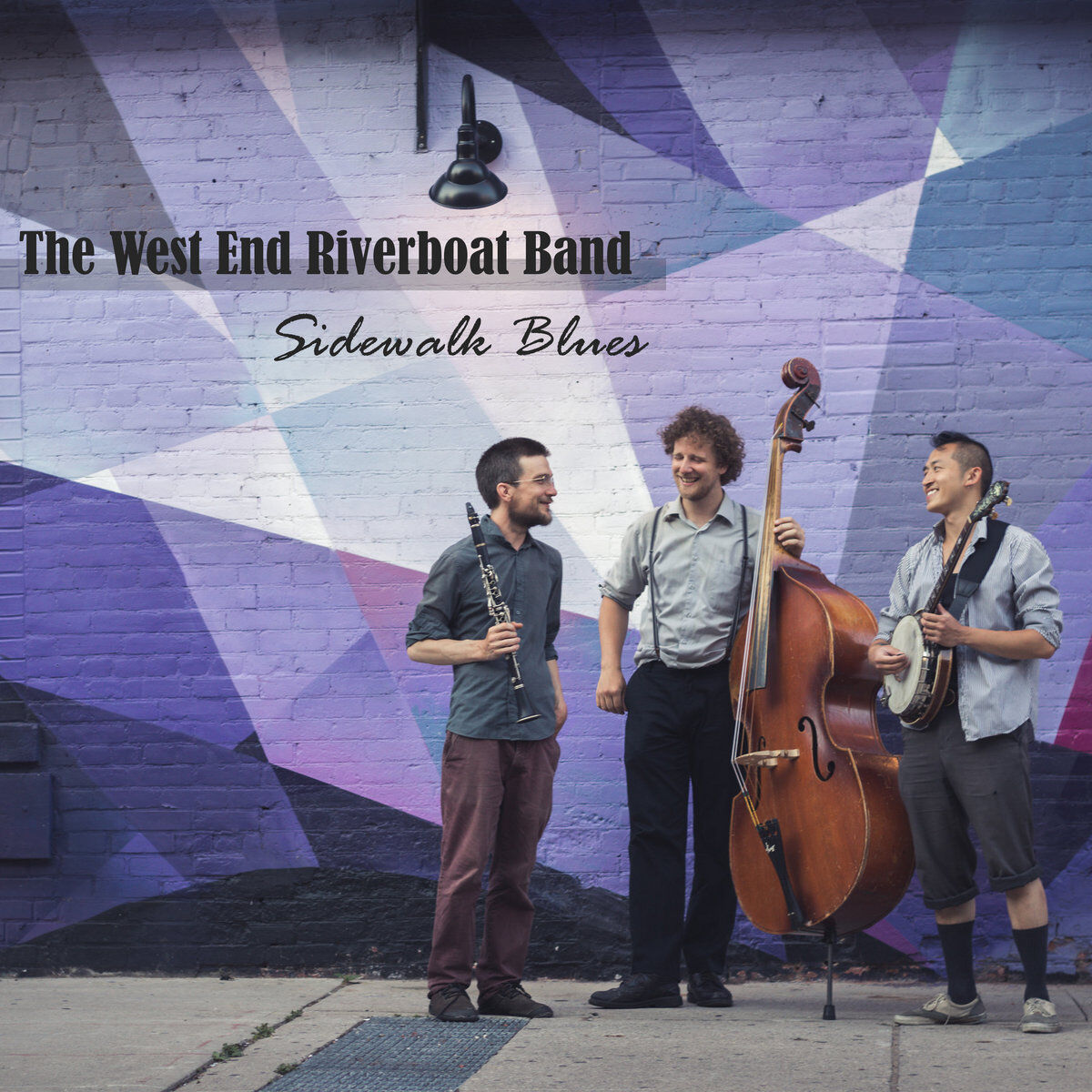 Did you ever hear an album and think, "Gee, if someone made a movie of my life, I'd sure like this to be the soundtrack." This was the thought which occurred to me as I enjoyed Sidewalk Blues, the latest output by the West End Riverboat Band.
I was walking through the leafy suburbs of Cheltenham as I listened to "Ape Man," a cheerfully swinging tune penned by Johnny Dodds in 1926. As I stood in line at the Post Office—a mind-numbing, forty-minute ordeal—Lil Hardin Armstrong's "Perdido Street Blues" seemed to echo my misery (#MiddleClassProblems). And as I got the heck out of there "Keko," with its ear-catching melody which oscillates between major and minor, seemed to hint at a more productive afternoon ahead.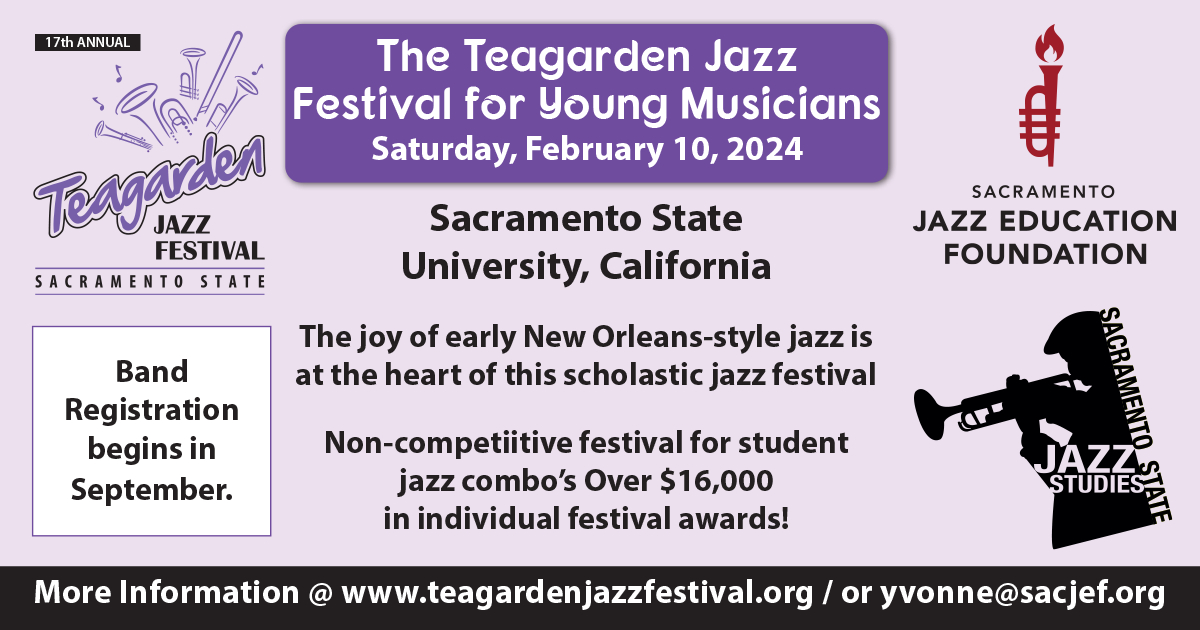 Sidewalk Blues is hot off the Toronto-based trio's presses, appearing on Bandcamp the same day I checked it out, May 6. It's a heartfelt, stripped back session recorded just before last Christmas, "after a few long years when daily life felt unrecognizable," when clarinetist John Williams, banjo man Ben Lee, and bassist Chris Adriaanse just "sought the simple comfort of playing music together on a Sunday afternoon" (from the liner notes).
They found this at the Royal Canadian Legion Hall, Branch 344, under the curious gaze of its generous members. There, armed with naught but a reel-to-reel tape machine and a vintage microphone, they laid down ten tracks of solid gold classic jazz "with little expectation [other] than the pure joy of doing it." They apparently got that—"it was a delight to play together again," their liner notes report—and turned out a delightful disc as well.
The quiet setting, single mic, and small-hall acoustics give the impression of an afternoon band rehearsal: professionals playing with heart, just without the polish required of a gig or studio recording. (See someone's aptly timed cough in title track "Sidewalk Blues.") Lee's vocal on Spencer Williams' 1919 "Tishomingo Blues" builds in volume and passion as the track unfolds, climaxing in an almost migraine-inducingly anguished crescendo.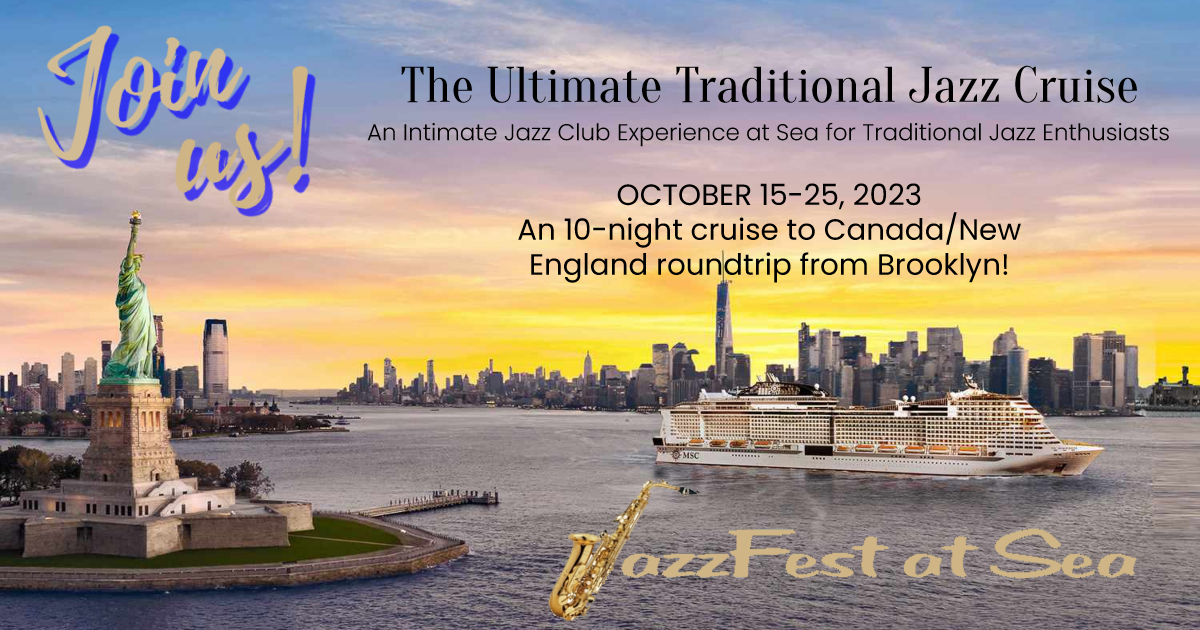 Williams' vocal on the intro to Creole George Guesnon's 1953 blues ballad "A GI's Prayer" is markedly less strong, somewhat off key and, while it does improve somewhat as the track progresses— indeed, it could be said that a slight wobble gives the singing character an appropriately everyman quality—it did perhaps deserve a second take.
The quality of the playing is more uniformly excellent. Williams' clarinet swoops and swirls so smoothly, with a full range of ever-changing dynamics. Lee's banjo is an unstoppable driving force— except for when he is allowed a finger-twiddling solo, as in "Memories of You." And Adriaanse thwacks his upright bass with relentless energy—except for when he bows it with a deep, dark, treacle-like sweetness, also as in "Memories of You."
"Hindustan" is the ideal album closer, a five-minute stomper of a dance track in which the clarinet describes a continuous wave while banjo and bass thump percussively. Written over a century ago, it sounds as vibrant and exciting now as it possibly could—the perfect end credits music for our hypothetical biopic.
You can grab a high-quality download of Sidewalk Blues right now for just CA$10. And, although Adriaanse seems to have done a great job engineering a relatively primitive recording into a very listenable work, you'll want to get the best quality file you can, stick on your most high-tech headphones, and be right there in the veterans' club for this gem. Find it on Bandcamp.