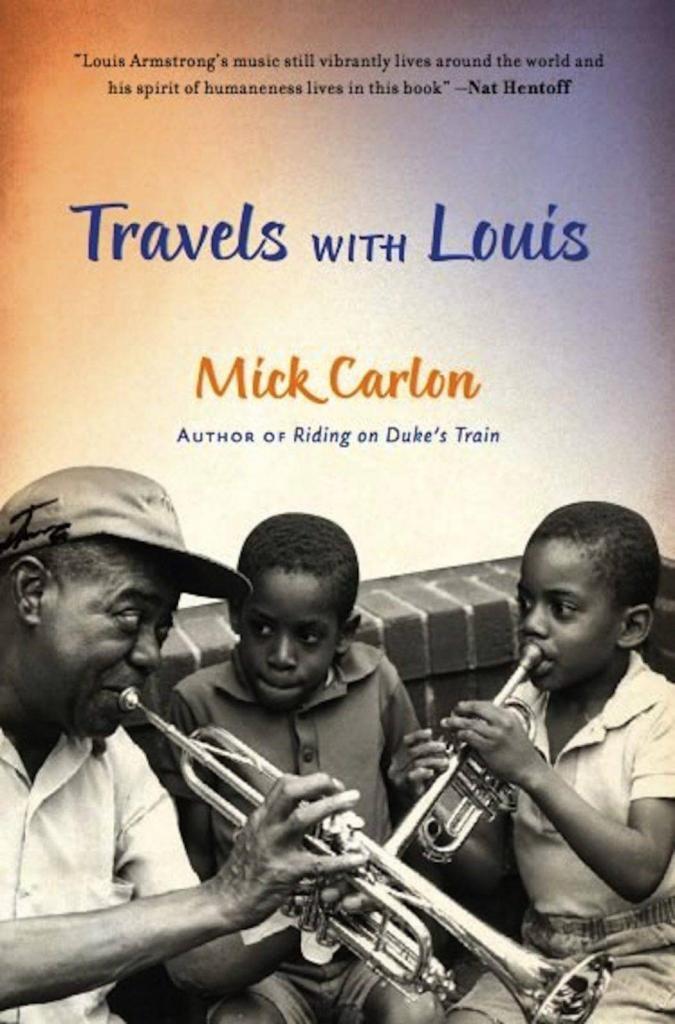 This is the second book of juvenile fiction by author Mick Carlon. His previous book, Riding on Duke's Train was about a young African-American boy who is befriended by Duke Ellington and is invited on tour.
This book has a similar format. Young Fred lives with his family in the New York neighborhood of Corona, Queens. He is introduced to Louis Armstrong by his father, Fred senior. Through a series of adventures, young Fred has opportunity to play his own trumpet with the encouragement of Mr. Armstrong.
Within the story-line, little Fred encounters, and overcomes, some racial prejudice and meets some famous musicians such as Duke Ellington and Dizzy Gillespie, poet Langston Hughes, and Civil Rights leader John Lewis.
Throughout the book, various famous songs are mentioned as well. This book is suitable for juveniles ages 8-14.
In the foreword, the author expresses appreciation, among others, to Jack Bradley who was a longtime assistant and photographer for Louis Armstrong. Bradley's Armstrong collection is now on display at the Armstrong House and Museum in Queens, NY.
Author Mick Carlon has been a featured speaker at the Satchmo Summerfest in New Orleans. This annual event, begun in 2001 (Armstrong's actual centennial) is held in August. Armstrong told everyone that he was born July 4, 1900. There was no birth certificate extant. It was only after his death that a New Orleans researcher found baptismal records at the local Catholic church which documented Armstrong's actual birth date.
Travels with Louis
by Mick Carlon
Leapfrog Press LLC, $9.95 (paperback)
ISBN: 978-1-935248-35-4
(www.leapfrogpress.com)
See also: Girl Singer by Mick Carlon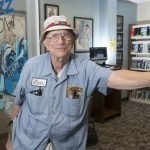 Dr. F. Norman Vickers is a founder of the Jazz Society of Pensacola/Pensacola Jazzfest and a charter member of the Jazz Journalists Association.