F. Norman Vickers, the jazz ambassador and moving spirit behind Jazz Pensacola, is one of 23 individuals who are the 2021 recipients of the JJA Jazz Heroes Award, presented annually by the Jazz Journalists Association to jazz advocates who have made significant contributions in their respective communities in promoting, performing and perpetuating jazz.
In the early 1980s, jazz societies proliferated throughout the nation. When the American Federation of Jazz Societies first met in Savannah, Georgia in 1984, Vickers was elected to the founding Board. He later served as newsletter editor, Vice President and, in 1991, President.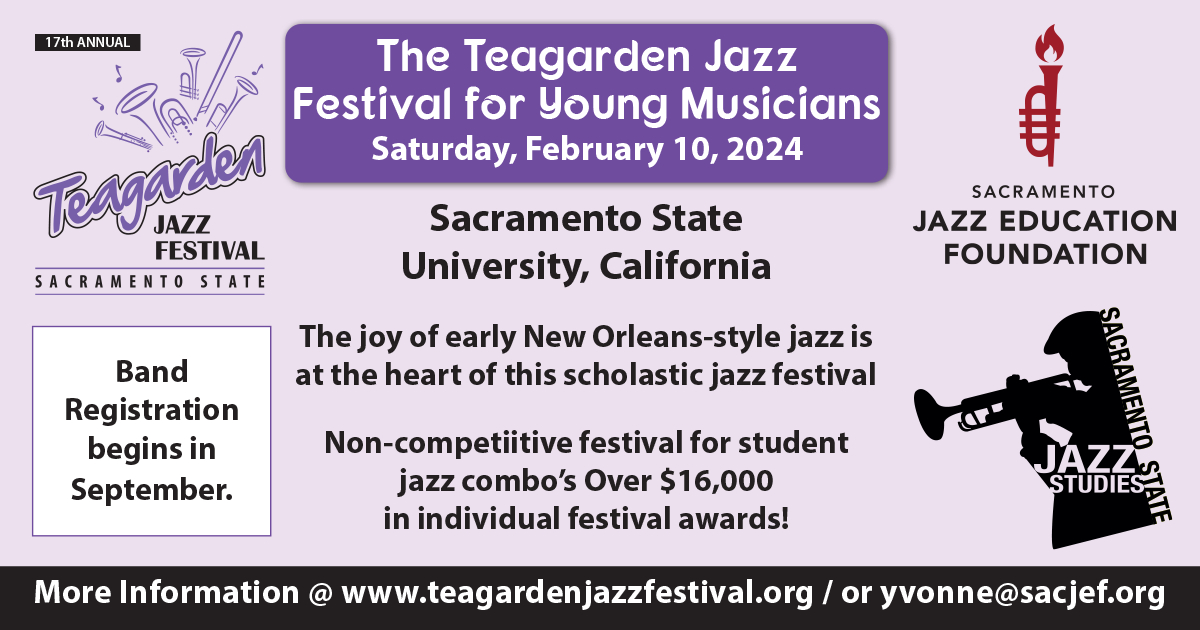 During this same time, the Arts Council of Northwest Florida, radio station WUWF and the newly-formed non-profit Jazz Society of Pensacola made the decision to start the Pensacola JazzFest, with Vickers on the Board of Directors. The neophyte organization was run out of Vickers' medical office for a number of years, which had his receptionist on occasion answering phone calls, "Is this call medical or musical?"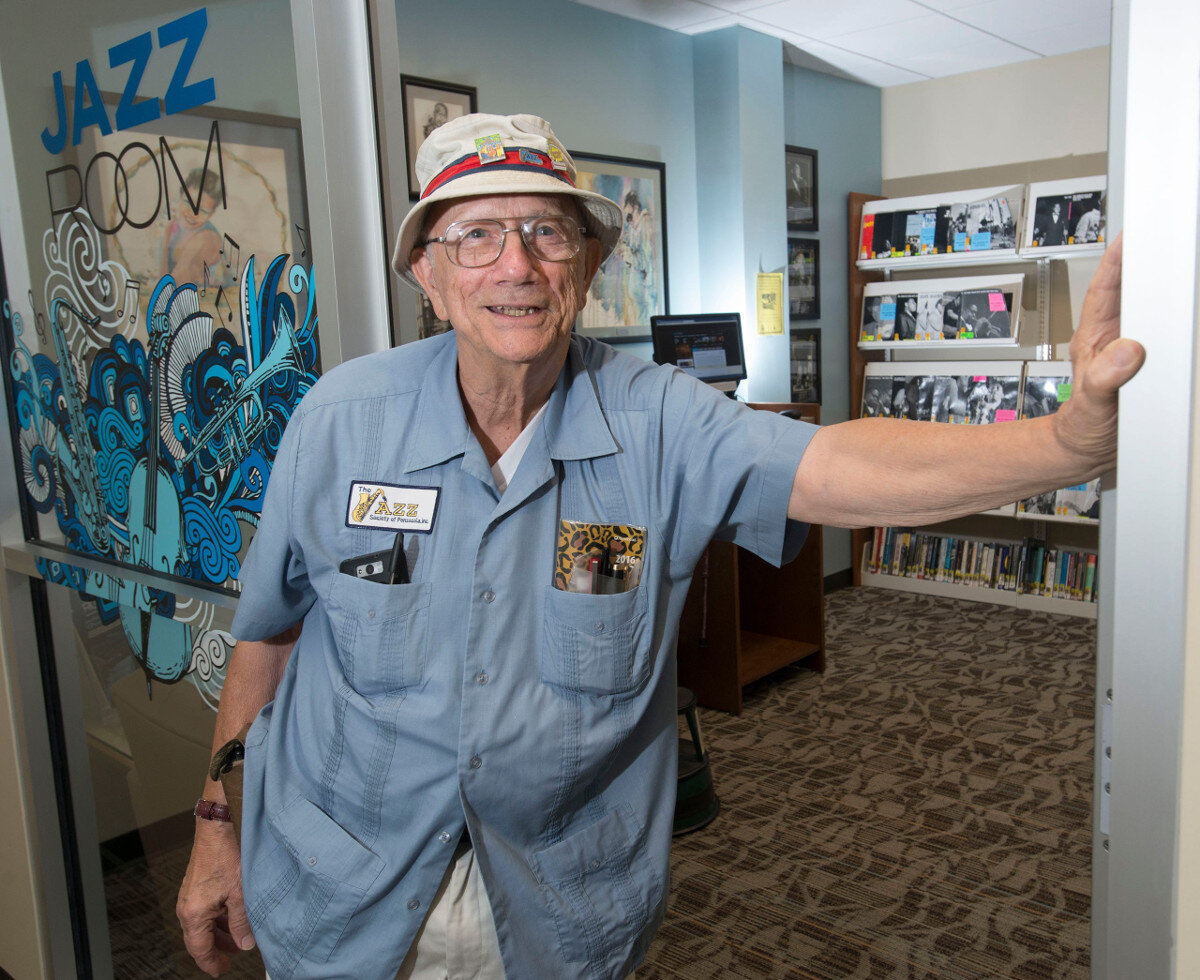 From 1984 to 2004, Norman served as Jazz Pensacola's volunteer executive director, a position which he has since attained emeritus status. The F. Norman Vickers Artist in Residence Fund, established in 2013 to bring jazz musicians and educators to Pensacola for high school and college workshops, instruction, performances and related community enrichment, was named in his honor.
Another source of his pride is the Jazz Room at the West Florida Public Library in downtown Pensacola. When started in the early 1980s as a casual collection of recordings and books, it now has its own designated space housing an inventory valued at over $20,000, most available for check-out.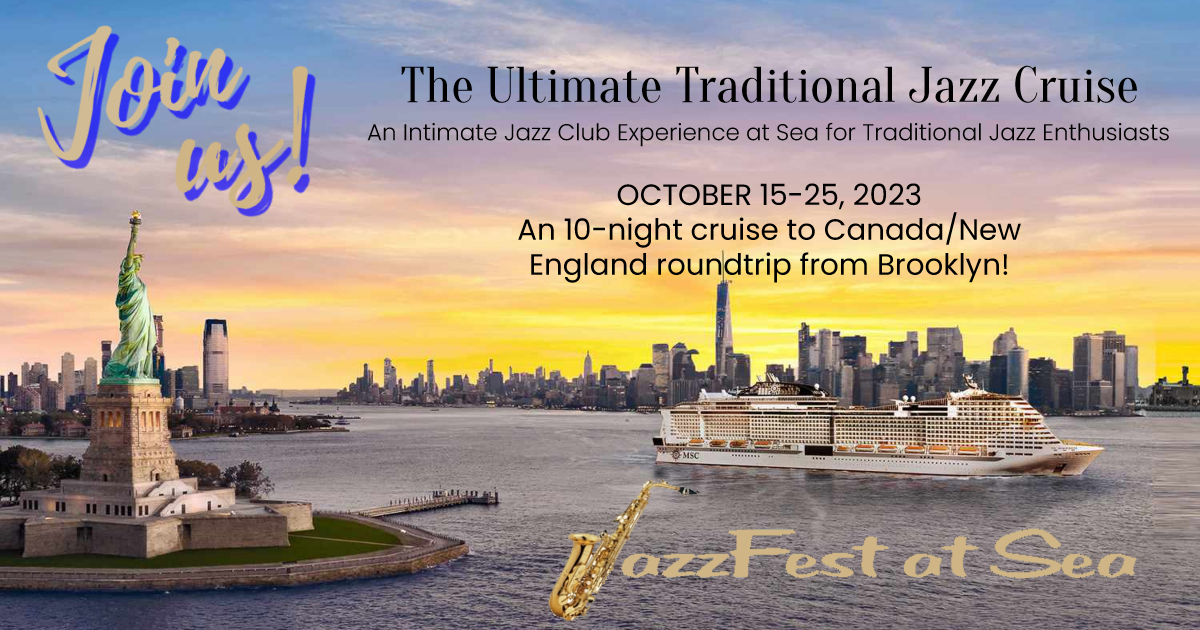 Reflecting on his long career, he observed, "Jazz continues to play a major role in my life. Music was a complete diversion as a mind-expanding release from a demanding medical practice. It opened up a whole new vista for me and provided an opportunity to make many new friends all over the world. It has helped keep me sane when the nightly TV news might do otherwise."
Restaurant Becomes Young People's Venue 
Other recipients include John Dimitriou, owner-chef of Seattle's Jazz Alley. When the pandemic struck in March 2020, Jazz Alley, like every other restaurant and bar in the state of Washington, closed for performances. But John Dimitriou saw no reason why his spacious, state-of-the-art kitchen could not be put to good use. Working with local social service agencies, Jazz Alley prepared and has given away nearly 100,000 free meals to those in need since the beginning of the pandemic.
When he opened his club more than 40 years ago, Washington had very restrictive liquor laws. Dimitriou fought for and won permission from the (now defunct) State Liquor Board to allow high school students to hear master musicians perform at Jazz Alley, arguing that it was a restaurant, not "just" a bar. He also started the non-profit Pacific Jazz Institute so those same young people could enjoy, free of charge, more than a hundred "Meet the Masters" weekend workshops. Low income students were especially invited.
In the 1970s, MJ Williams returned to Montana, the state in which she was born, and discovered the town of Basin, population 250. Along with a few friends, she bought property over time that included the local bank building and the Masonic Hall, which were renovated as studios for visual and musical artists. So began the Montana Artists Refuge, which in 1993 began to offer residencies. Williams and her partners at the Refuge have hosted some 300 international artists, produced performances, instituted an annual Indian Artists Residency Program and the Indian Artists Symposium during their 18-year run.
Recipients' Varied Backgrounds 
Other recipients include photographer Susan Ross, Atlanta; record store owner Henry Wong, Baltimore; radio host Jose Masso, Boston; website creators Marguerite Horberg, Chicago and Gregory Bell, Rochester, NY; entertainment lawyer Gail Boyd, New York City; videographer Bret Primack, Tucson; foundation executives Herb Scott and Aaron Myers, Washington, D.C.; and Nancy Ochsenschlager, promoter of New Orleans culture.
Also Gerald Dunn, Kansas City, MO; Dwight Trimble, Los Angeles; Philip Bither, Minneapolis-St Paul; Greer Smith, Poughkeepsie, NY; and Mario Guarneri, San Francisco, representing arts management; and musicians Wendell Harrison, Detroit; Rob Dixon, Indianapolis; Jamaaladeen Tacuma, Philadelphia; Randy Porter, Portland, OR; and Louise Rogers, Washington Heights, NY.