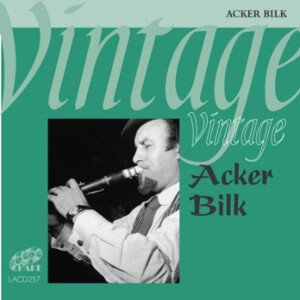 Clarinetist Acker Bilk (1929-2014) will always be best remembered by the general public for his 1962 hit "Stranger On The Shore" which featured his low-register clarinet with a string section and sold over a million copies. While that easy-listening piece would be in his repertoire from then on, Bilk had already had strong success during the trad boom in Great Britain, leading his Paramount Jazz Band. Dressed colorfully, Bilk's band had personalities that made them seem like a precursor to the Monkees in the US although as a New Orleans jazz rather than rock group. They appeared in two 1962 films: It's Trad, Dad and Band Of Thieves.
But before all of that, Bilk was a George Lewis-inspired clarinetist who was gradually making a name for himself in the British traditional jazz world. He was a member of Ken Colyer's band during 1954-55 and then led an early version of the Paramount Jazzmen in 1955-56.
The two-CD Vintage Acker Bilk documents his activities in 1957. The clarinetist is featured on two sessions as a leader and with overlapping groups headed by his trumpeter Bob Wallis, his banjoist Jon Bastable, and also banjoist Hugh Rainey. The music, which also features trombonists John Mortimer, Keith Avison, Mac Duncan and Pete Dyer, trumpeter Derek Sanders, and John R.T. Davies on trombone and alto, is not flawless and the recording quality, while listenable, is not flawless.
However these performances, originally made for limited-edition releases by the 77 label, are full of spirit and give listeners a strong sampling of how Acker Bilk sounded years before "Stranger On The Shore." Among the highlights are "All the Girls Go Crazy," "Franklin Street Blues," "The Old Rugged Cross," "Gladiolus Rag," "St. Phillip's Street Breakdown," "Dippermouth Blues," "Climax Rag," and "We Shall Walk Through The Streets Of The City."
Vintage Acker Bilk (Lake LACD 257, 41 selections, TT = 2:25:34) www.fellside.com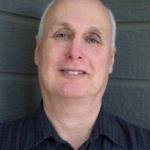 Since 1975 Scott Yanow has been a regular reviewer of albums in many jazz styles. He has written for many jazz and arts magazines, including JazzTimes, Jazziz, Down Beat, Cadence, CODA, and the Los Angeles Jazz Scene, and was the jazz editor for Record Review. He has written an in-depth biography on Dizzy Gillespie for AllMusic.com. He has authored 11 books on jazz, over 900 liner notes for CDs and over 20,000 reviews of jazz recordings.
Yanow was a contributor to and co-editor of the third edition of the All Music Guide to Jazz. He continues to write for Downbeat, Jazziz, the Los Angeles Jazz Scene, the Jazz Rag, the New York City Jazz Record and other publications.