Behind the Armstrong Singer's Dealings with the famed Nightclub Owner and Oswald Killer.
Most people associate Jack Ruby with the striptease shows that unfolded nightly in the early-1960s at the Carousel Club, a second-story nightspot on Commerce Street in downtown Dallas. Over the course of his career as a nightclub owner in Big D from 1947 to 1963, he also booked country singers such as Hank Williams and Little Jimmy Dickens, big bands such as the Red Calhoun Orchestra, and Dixieland groups like the Cell Block Seven.
Raised in Chicago in the 1920s, Ruby apparently inherited the Windy City's affinity for the sounds of the South. In August 1963, three months before he became world-famous for murdering Lee Harvey Oswald, Ruby flew to New York City where he met with Joe Glaser, the former Chicago club-owner who had become one of the biggest booking agents in show biz. Glaser later told federal investigators that Ruby spoke to him about booking Louis Armstrong at a new nightclub he hoped to open in Dallas.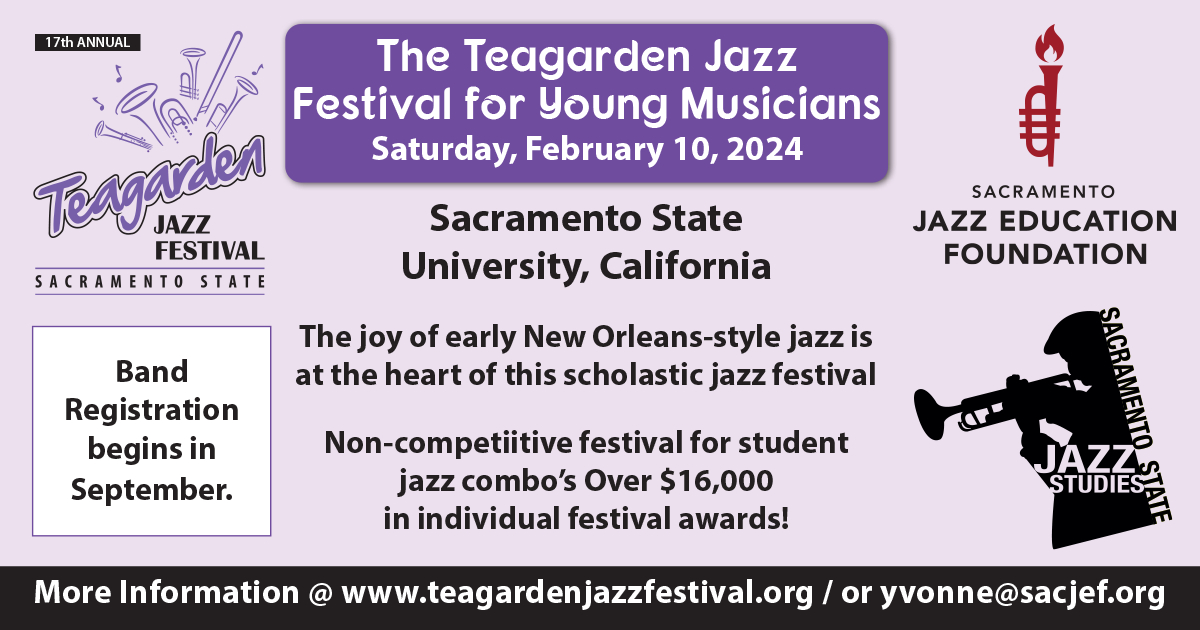 Louis Armstrong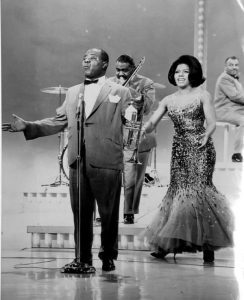 In 1959-60, Ruby had employed Houston-born vocalist Jewel Brown, who later went on to work with Armstrong's All-Stars from 1961 to 1968. Brown – who was 22 in 1959 – sang at Ruby's Sovereign Club, a relatively subdued private nightspot which was transformed two years later into the somewhat salacious Carousel Club. "It was a pretty sophisticated audience," Brown said in a recent interview. "All the people from the Century Room at the Adolphus Hotel came across the street to hear me sing at the Sovereign."
After working seven months there, Brown quit in a huff and filed a complaint with the American Guild of Variety Artists. While an FBI account claims that she had rebuffed Ruby's unwanted romantic advances, Brown said it was about money. "One night a couple tipped me $50, but by the time I got the money, it was half that," she said. "Jack Ruby took it. He wanted a percentage of my tips."
An AGVA union-rep, ex-boxer James "Doc" Dolan, stepped in and convinced either Jack or Jewel to fulfill their contract. From then on, Ruby kept his hands off her tips, but he never stopped hustling new ways to increase his cash-flow. "He was always thinking about money," Brown said. "That's all he cared about. He was smart, too. A few times, he drove me over to sing the blues at another nightclub he owned, the Vegas Club in the Oak Lawn neighborhood. He billed me as "Peggy something" because he didn't want the union to know that he was working me simultaneously at two different venues."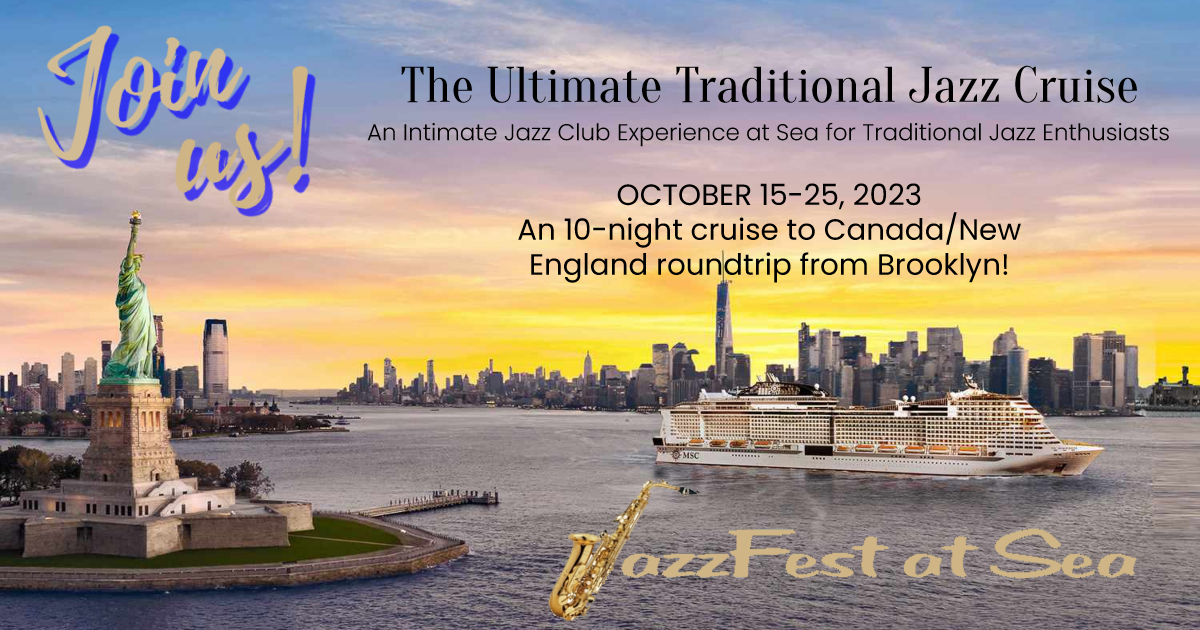 Joe Glaser
While in Dallas, she impressed the Dallas Morning News entertainment columnist who alerted Associated Booking Corporation owner and Armstrong manager Joe Glaser. Glaser was told, "She has a unique voice and knows how to use it, plus she's pretty." In February 1961, Armstrong's longtime singer, Velma Middleton, died suddenly while touring Africa with the All-Stars.
"Glaser flew to Dallas to hear me," Jewel remembers. He apparently liked what he heard and offered her the job with Armstrong's All-Stars. She jumped at the chance and basked in the big-time as Satchmo's group performed almost continuously over the next seven years, covering four continents.
Her featured numbers were "St. Louis Blues," "All of Me," "My Man," and a slightly suggestive novelty cha-cha called "Jerry." During Jewel's tenure, the All-Stars – usually a sextet plus the singer – included pianists Billy Kyle and Marty Napoleon, drummer Danny Barcelona, trombonists Trummy Young, Tyree Glenn and Russell "Big Chief" Moore, clarinetists Joe Darensbourg, Eddie Shu, Joe Muranyi and Buster Bailey and bassists Arvell Shaw and Buddy Catlett.
Jewel Brown is the last living member of Armstrong's All Stars. When you watch the films and listen to the All-Stars' music, Jewel's cool charisma and supple singing style still come through loud and clear. Dressed in low-cut designer gowns, Jewel shook her hips, waved her hands, jived with Pops, introduced the instrumentalists and smiled as brightly as the spotlight itself. After Jewel had ascended to the top echelons of entertainment, however, Jack Ruby wanted her back.
Jack Ruby
Although their relationship had been tempestuous, Ruby made a point of visiting Jewel when she returned to Dallas a month before the assassination. While Armstrong's All-Stars enjoyed a vacation, Brown took a job singing at the Cabana Motel in Dallas the week of October 16.
Five weeks later President Kennedy was shot while riding in a motorcade through downtown Dallas. Two days later, his alleged assassin, 24-year-old former Marine Lee Harvey Oswald, was fatally shot while in custody of the Dallas Police. Even today, Jewel vividly remembers watching her former boss on television as he pumped a single bullet into Oswald in the basement of the Dallas Municipal Building on November 24, 1963.
"We were performing in Terre Haute, Indiana that week," she recalls, "and that Sunday morning I was watching TV and when it happened, I said, 'Hell, that's Jack Ruby! My God, what's going on?"
Jewel continued touring with Armstrong who scored his biggest hit in 1964 with "Hello Dolly". The song went to No. 1 on the pop charts, making Armstrong – then age 63 – the oldest person ever to top the charts. In 1971, after 23 years of performing, Brown returned to Houston to care for her ailing parents and opened a beauty shop.
In the early part of this century, Brown worked with the New Orleans-based Heritage Hall Jazz Band led by trumpeter Gregg Stafford. She made several European tours with that band and appeared at the New Orleans Jazz & Heritage Festival. These days Jewel suffers from scoliosis and osteoporosis which cause searing back pain whenever she's on her feet. But entertainment remains her first love, and she continues making music.