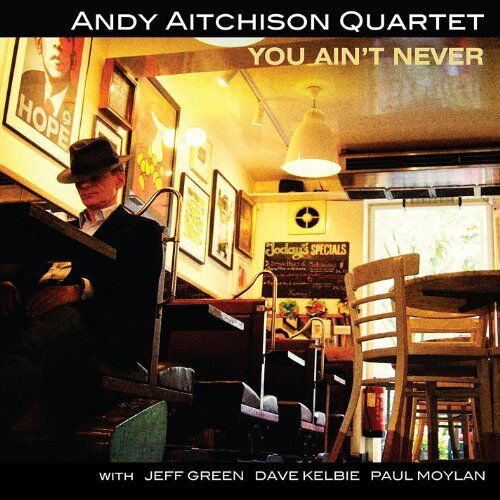 British violinist Andy Aitchison grew up loving the playing of Stephane Grappelli, yet the music on his LeJazzetal release You Ain't Never is not a copy of the Quintet of the Hot Club of France. That is even more surprising when one considers that guitarist Jeff Green worked a bit with Grappelli, and rhythm guitarist Dave Kelbie (the founder of Lejazzetal) has appeared with many Django Reinhardt-style groups through the years.
Actually the quartet, which also includes bassist Paul Moylan (who is particularly skilled at taking bowed solos), looks more towards the Benny Goodman Sextet of 1939-41 which featured guitarist Charlie Christian. While Aitchison's gentle violin playing does recall Grappelli in spots (while hinting at Goodman's clarinet), Green's single-note lines are much close to that of Christian than of Django.
Only "Six Appeal" is from the repertoire of the BG Sextet but the interplay between the musicians fits the swing style without being derivative. Highlights include the minor-toned original "You Ain't Never," a medium-slow "Just Squeeze Me," "Night And Day," and "This Can't Be Love."
This swinging set makes me a bit surprised that thus far it is the only album led by Andy Aitchison, a violinist who deserves to be much better known.
You Ain't Never
(Lejazzetal LJCD 12, 10 selections, TT = 52:34)
www.lejazzetal.com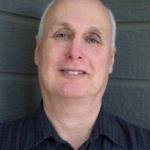 Since 1975 Scott Yanow has been a regular reviewer of albums in many jazz styles. He has written for many jazz and arts magazines, including JazzTimes, Jazziz, Down Beat, Cadence, CODA, and the Los Angeles Jazz Scene, and was the jazz editor for Record Review. He has written an in-depth biography on Dizzy Gillespie for AllMusic.com. He has authored 11 books on jazz, over 900 liner notes for CDs and over 20,000 reviews of jazz recordings.
Yanow was a contributor to and co-editor of the third edition of the All Music Guide to Jazz. He continues to write for Downbeat, Jazziz, the Los Angeles Jazz Scene, the Jazz Rag, the New York City Jazz Record and other publications.