Dave Kelbie is an in demand rhythm guitarist who has worked with a number of legends of gypsy jazz and more recently hot jazz. He is the founder of the Lejazzetal record label which has produced mny of our favorite albums in recent years. The following interview was conducted by email this summer. 
Joe Bebco: Your professional career as a rhythm guitarist began with Fapy Lefertin in the late 1980s, can you describe what the scene was like at that time and how it changed in the decade to follow.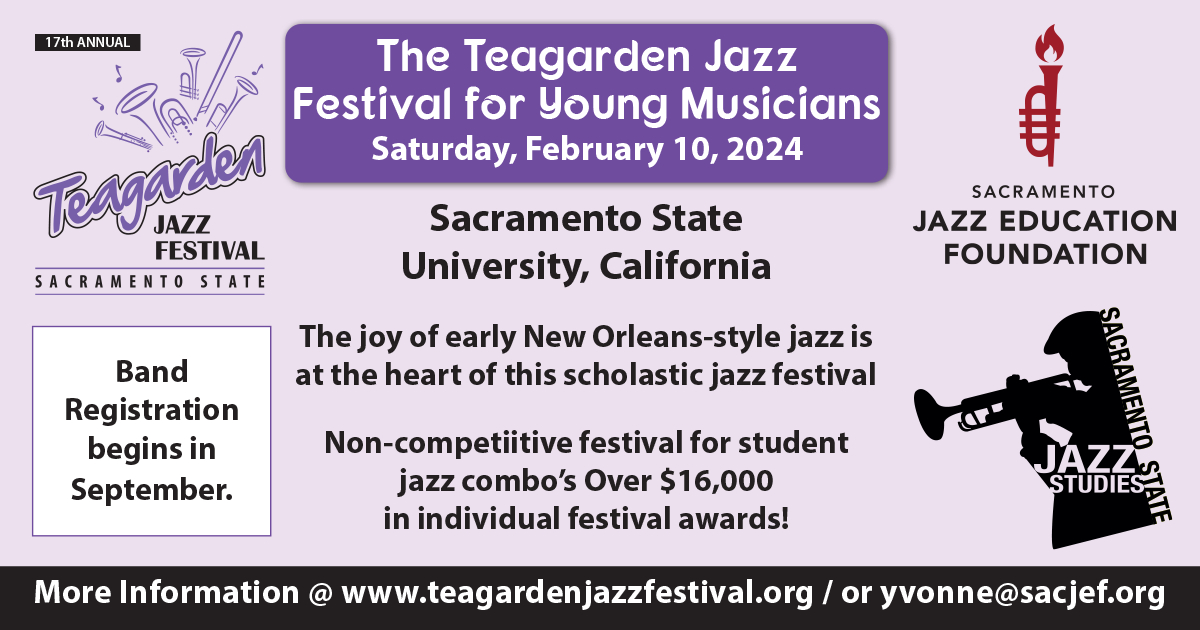 Dave Kelbie: Lafertin's significance and influence in that pre-Gypsy jazz late 80s scene was unparalleled so playing with him on my first professional gig was a real lucky hit which has impacted everything I've done subsequently. A classic jazz equivalent would be with someone of the status of Benny Goodman.
Fapy and I still work together occasionally but that first stretch with him, the realization that I was involved with something really special pretty much kicked everything off.. the promoting music thing, the record company thing, the eclectic taste, and the guitar career. It also firmly placed me in the rhythm seat of everything that followed. In those days Fapy was idolized but I had no guitar experience, had just got into Django so had little idea who Fapy was which may be why we hit it off from the beginning.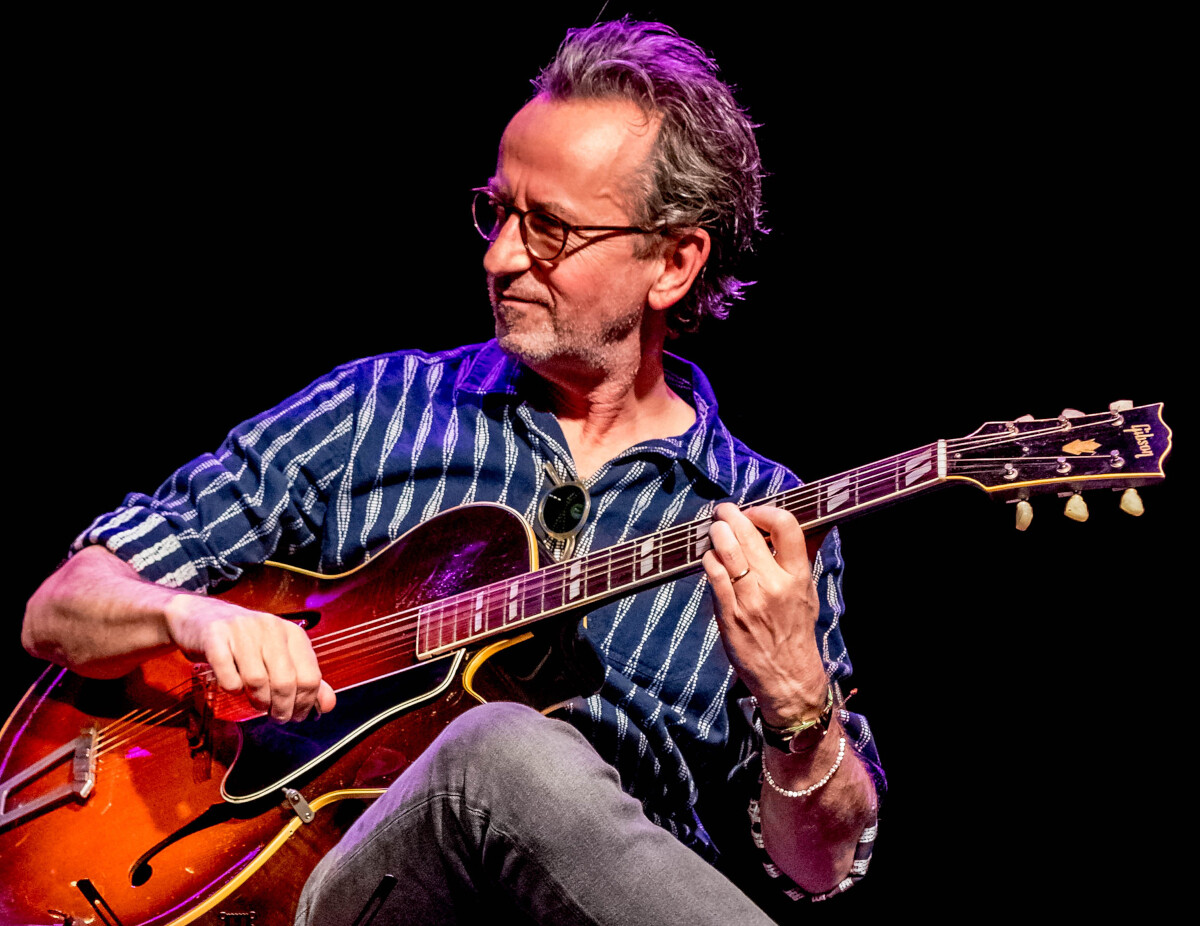 The band became insanely popular over seven years and released two iconic recordings which have become quite culty. Perfect debut recordings for a new label. The Fapy band was playing swing tempos and occasionally we burst into something a lot speedier. We called it Hot Club music then and the approach was old-fashioned. But during that time 'Gypsy jazz' became the tag, which I think signaled its increased popularity and demise in musicality. Raphael Fays arrived on the scene and then Stochelo Rosenberg and from then everything sped up. I remember Fapy saying "now it's going to change" and it did. Which is cool for the handful who could play that fast, disaster for almost everyone else who tried.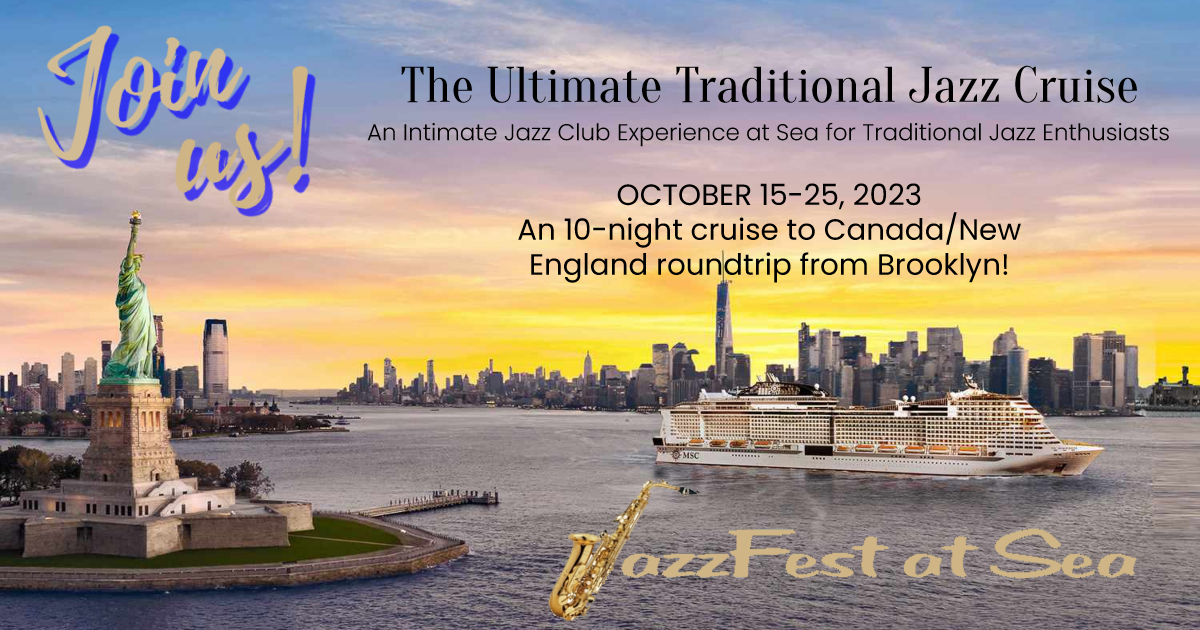 You have played in or prompted several acts playing string based music of the Balkans with an obvious relationship to Gypsy Jazz, what can you tell me about these efforts and the importance of understanding and preserving these local styles.
I formed a great Balkan music band called Szapora for a number of years starting before 'World music' became a thing. It had some strong elements, multi-national, multi-ethnic, musicians from a multitude of musical and cultural backgrounds. A nine-piece Balkan music cooperative perfect for a time of social movement, mostly from the east.
But other than historic movements westward of peoples through Europe the connection between Gypsy Jazz and Balkan music is no stronger than the connection between many other European musics. GJ roots sit closer to French musette and American jazz of the 30s than they do to music from the east and in its present form is more of a stand-alone European jazz style which has developed through 30 years in a very specific, guitar-centric, highly self-absorbed, extremely popular fashion. The playing approach is mostly the same the world over, whereas local music of some Balkan countries changes quite distinctly, from village to village in countries like Romania.
There is a responsibility to nurture local traditions and music and if you don't get it you only have to visit any small community where music is as essential as drinking water. Music is in partnership with life from birth to death celebrating small events equally with large ones. My approach to promoting and my choice of what to put out there reflects how important I believe this to be. Don Vappie gets it for sure.
As a rhythm guitarist you play a supporting role to other musicians who draw most of the attention. You play a similar role as a promoter and record producer minding the store for musicians who might not have the business sense you do. Do you see the two roles as related? What can you tell me about the market for albums, and your niche projects?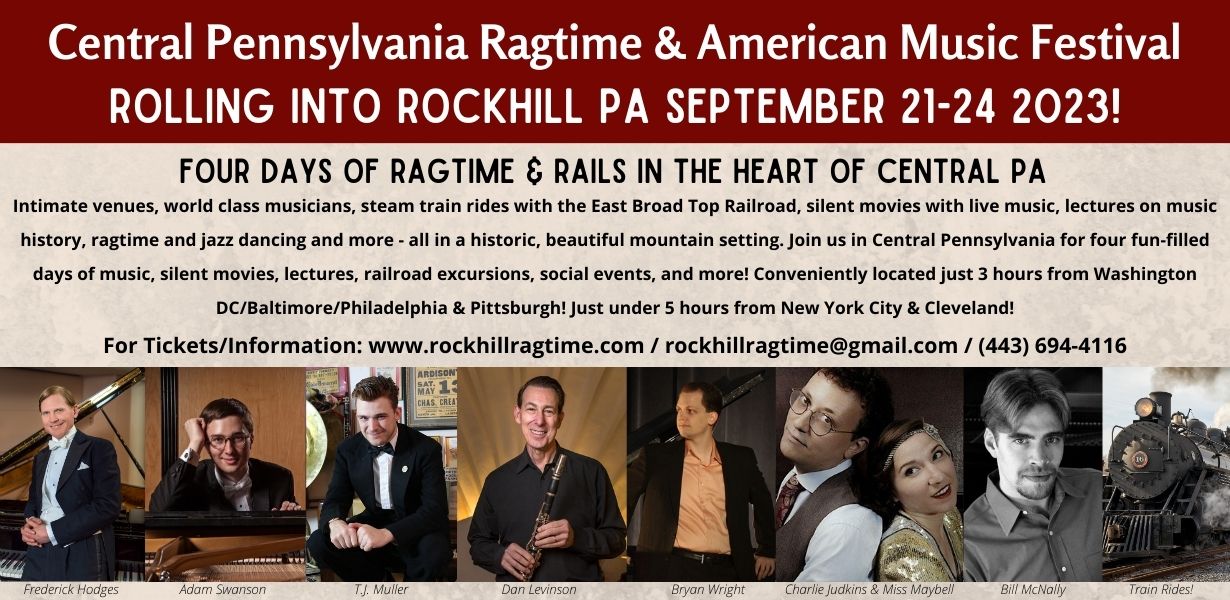 John Etheridge puts it down to being a Taurus, which is probably why I still have that job twenty years on, keeping well out the way while he shreds! I've always had a more natural impulse to produce and present music than perform it, more of an ambitious promoter of music than a guitarist. So promoting concerts, running the label, playing rhythm guitar, are all supporting roles, but also essential ones which are creative in themselves. Certainly you'll be a less attention drawing musician if you are not being recorded, promoted, produced and backed up.
For me though touring a rare, high quality, culturally significant project making a big statement of sound or concept and playing to different audiences, it's like being Father Christmas every day. I travel to venues knowing that the audience is going to love what I'm delivering which continues to be very exciting.
Lejazzetal is not a name I ever enjoyed using but it came from an intention to do something in music other than play Hot Club music with the Fapy band, a band that was called Le Jazz Quartet. 'Le Jazz & others' so to speak. Anyway it stuck, much to the amusement of the French.
The concert promotion and the label are each a consequence of the activities of the other. COVID has changed that. Until this crisis I wouldn't expect the label to survive with no tour sales. But now there are no concerts I'm beginning to believe the label can limp along reasonably happily. People are buying more music for sure, they must miss it and the label is quite niche so if we have something you want, there aren't many alternative places from which to buy.
Basically nothing I do starts off as commercially viable. Something will come up that I can't ignore and if it doesn't work out commercially, well it'll have been valuable in any number of other ways. In 2000 I had the most memorable musical experience watching an after-hours session of a Budapest band playing Magyar Nota. My ambition became to promote/produce such a band – complex to tour and record, very little longevity and financially so unviable. Culturally though, crucial.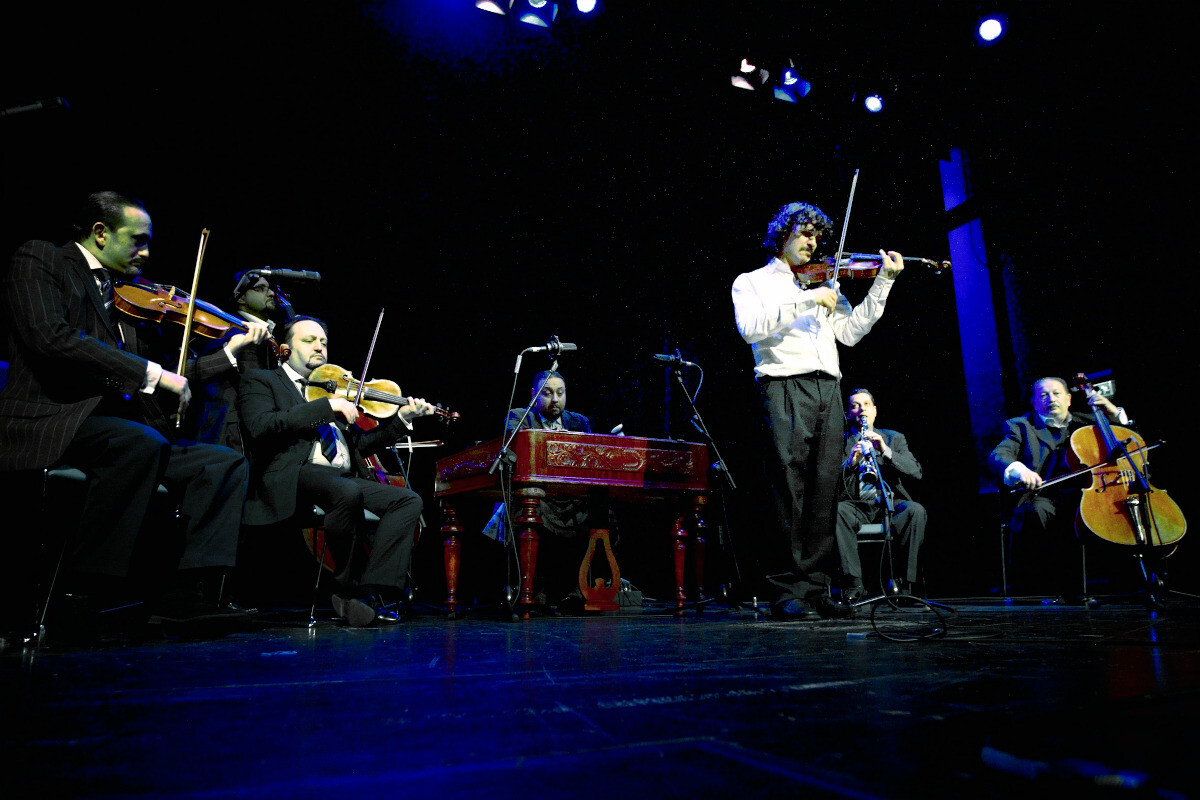 The Budapest Gypsy Orchestra Tcha Limberger and I put together ten years later, was the only band of its kind and just forced a couple of extra breaths from a dying style of European music. The second recording with the orchestra was a world music award nominated album. I was proud of that. It was a difficult album to make. I have to thanks the Arts Council for the funding without which I'd have lost my shirt.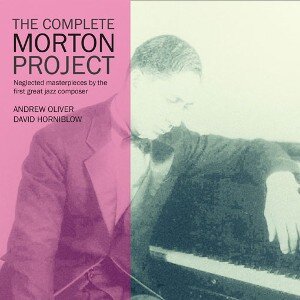 Recording The Complete Morton Project was another gut feeling response. Two recognized accomplished nerds of early jazz, Andrew Oliver and David Horniblow, playing duo arrangements of the complete catalog of the most groundbreaking composer in jazz, all filmed and on Youtube. I'd have been nuts to ignore that. A great album universally critically acclaimed!
London has become a center for accomplished early jazz musicians and Horniblow and Oliver are part of this scene. Recordings of The Vitality Five and Horniblow's Hot Three are listed on the Lejazzetal site, alongside Michael McQuaid and the complete Martin Wheatley. With a large knowledgeable customer base and nearly thirty years' experience running an independent label, it makes sense for me to introduce these artists' work to the audience I have.
It's a recent move though. Originally the label element of the site was solely for in-house productions but with the continual downward trajectory of the music business everyone benefits from a working library of related titles on an established platform, a first stop for the sort of niche stuff we produce. It gives traction to the label which keeps it vibrant, and in turn musicians gain another outlet.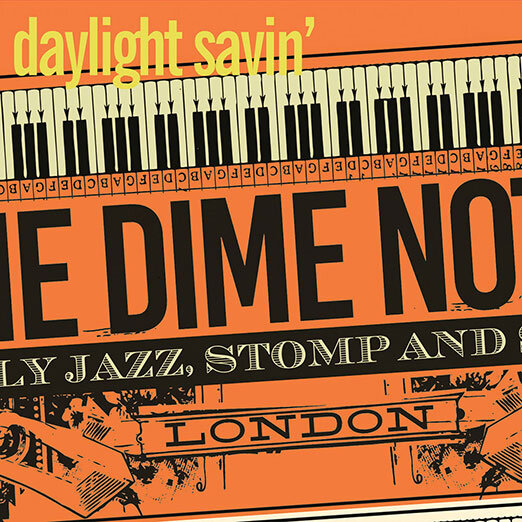 My very hard-swinging band The Dime Notes was formed from that scene and specifically from the collaboration between Oliver and Horniblow. Andrew Oliver is a big fan of rhythm guitar which is unusual for a pianist! I had never played music of the 20s before and oddly had never met Horniblow despite living in the same city. The band became really popular in the UK and Europe, has done a ton of touring and really contributed to moving that music out of London. The first CD was really well received by the press and the second 'Daylight Savin' is about to be released and is better so hopefully that'll go down well also.
It seems that your turn towards American traditional jazz followed your meeting Evan Christopher, can you tell us how that happened and what he taught you musically?
I was fortunate to tour and record with all the GJ greats, Angelo Debarre, Lollo Meier, Bireli Lagrene, Tcha Limberger, Mozes Rosenberg. In 2008 I had a couple of really swinging years with the great violinist George Washingmachine and recorded a superb CD with him in Malaysia called the Room 301 Sessions which 'swing like God's fire' according to one French critic!!
For me it was a useful transition that prepared me for the approach from Evan Christopher about forming Django a la Creole and that switch to American traditional jazz for me was pivotal. We all know Evan is full of tone and weight, creativity and groove, and so much more. Two other elements alien to me as a GJ player though was the bluesy feel to swing, and a responsive relationship with the rhythm section.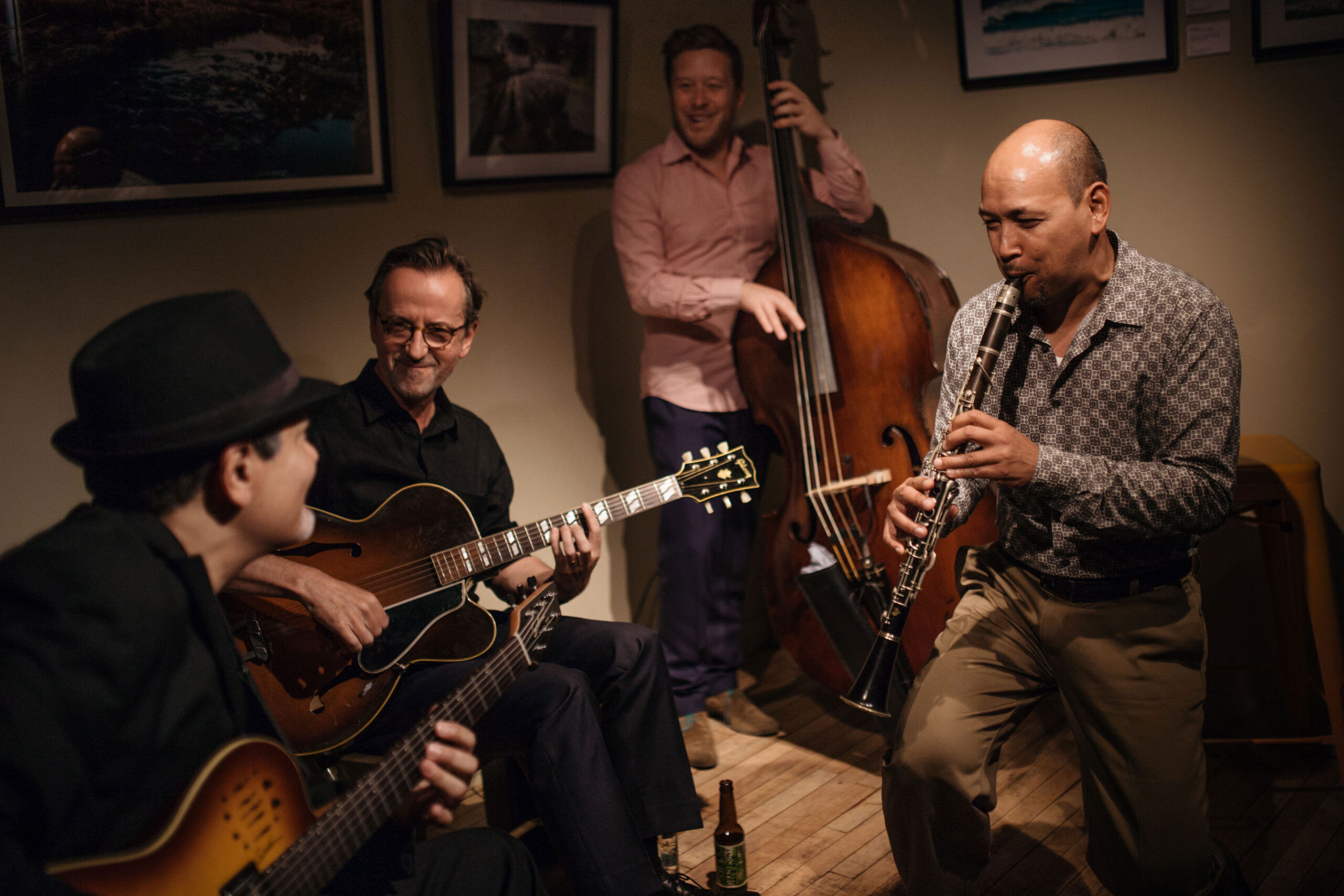 In GJ there's no place for an inventive, fluid section that interacts with the front line. It's more routine than creative, a perfunctory role which is partly down to instrumentation – violins, guitars, not a lot of gears to really swing out, part tradition – a super virtuosic front line most of the time, and part not caring. With Django à la Créole and later with Don Vappie it was an intense and game changing feeling to be part of a collective where anyone could contribute creatively to the moment. I bought an old Gibson with a sound that would fill more of the stage and decided to make more of an impression.
The first Django à la Créole recording has become something of a cult CD. The second received The Times London 2010 jazz album of the year, and third a whole list of awards.
Did this help with promoting the band? Not noticeably!
The mix of albums in the lejazzetal catalog reflects the diversity of styles in your own career. Many other musicians also play in Gypsy Jazz groups as well as groups playing other forms of early jazz but the hardened fans of each genre don't have as much crossover, do you have any explanation for why and do you see it changing at all?
There's got to be lots of elements to this. We know that all music occupies the same stream but having been deep in both styles I don't think there's much for the fans of either camp in the opposing style. The inherent singular virtuosity of Gypsy Jazz is most likely boring for a hardened fan of collective improvisation, and likewise, having a trombone in a band is probably a major turn-off for a Gypsy Jazz fan. From a label perspective, there's hardly any crossover in styles unless they are a fan of a musician who's output spans genres or styles.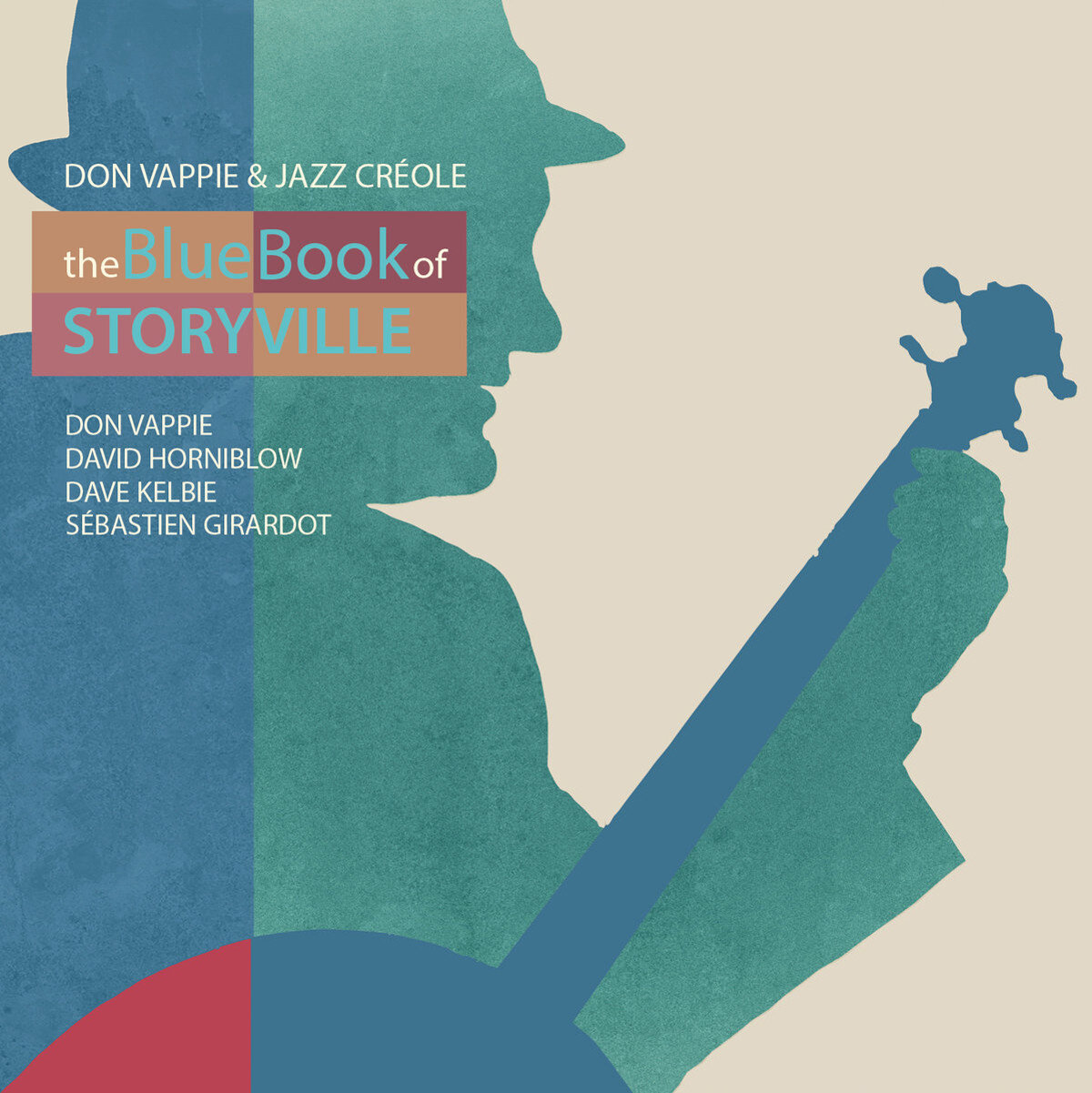 Your new release, The Blue Book Of Storyville sounds to me like an album that will break out of our little world to find broader success. What can you tell me about the project?
Don Vappie was the guitarist in Django à la Créole when it folded so we'd already had a dialogue about recording a collection of the Creole repertoire associated with him. He'd written a bunch of material to celebrate the New Orleans tri-centenary so the timing seemed to make sense to kick things off last year. It turned out with COVID19 the timing sucked but never mind it is a great album with a magnificent sound and to have a musician of the stature of Don Vappie on the label is really something.
I get the feeling that this album has really elevated the label on an industry level. A lot of elements came together organically to help make the album quite a big deal, repertoire, personnel (musicians and tech), concept, authenticity, and production all seemed to click into place. I'm really happy with it.
Now we just need to get out on that tour.