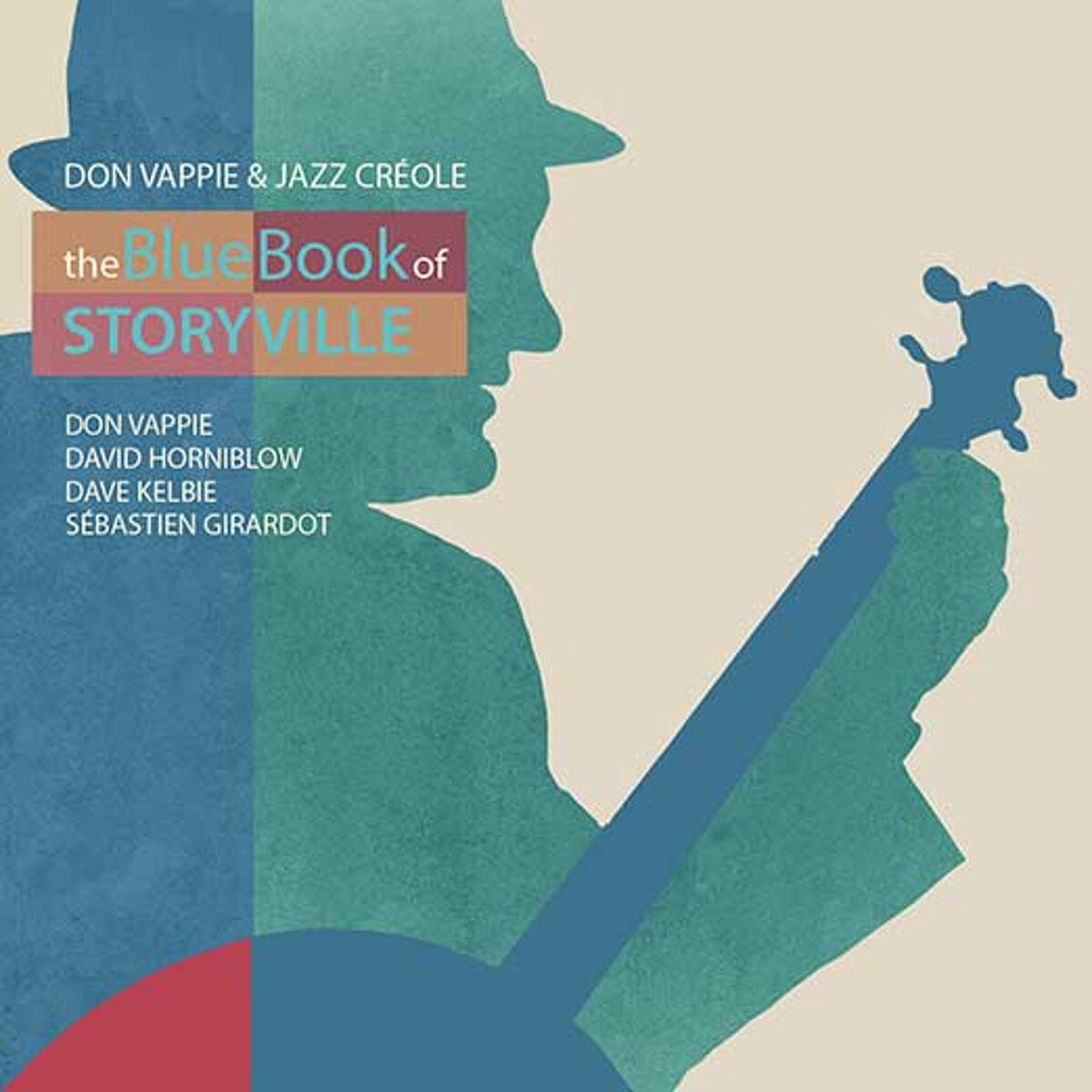 Don Vappie, who is interviewed in this issue, has had a long career for a man of 64. He drifted into traditional jazz from other styles of New Orleans music and by the '80s was recording as a leader and playing in Europe with Dr. Michael White. In the spring of 2005 he made a decision to forge his own musical path and leave behind a comfortable seat at Preservation Hall. Several months before Hurricane Katrina became everyone in New Orleans' before and after, he had his own.
That year he produced two great albums, one with his Creole Serenaders and the other a solo effort, Banjo à la Creole, which investigated Jelly Roll Morton and the Caribbean influence, it could be said to presage, his current release, The Blue Book of Storyville.
After the storm his return to his native city was the subject of a documentary, American Creole: New Orleans Reunion, which followed him as he explored the wreckage and pondered the future. Vappie is an exceptional ponderer, as anyone who has joined him for his recent "coffee on the porch" live stream sessions will attest. He's also proven himself an exceptional investigator. He has pursued his interest in the banjo over time and space, as far as Africa, and played with contemporary professionals from the continent.
In 2008 he was part of a four man crew on an album titled Recapturing Banjo which sought to dignify and promote the banjo as an African American instrument. That idea, giving banjo pride of place, is a theme of Don Vappie's career that rings out clearly on this album. He doesn't see the instrument the way many people of color of his generation did and seeks to demonstrate that it embodies more than what it has been assigned, that it contains multitudes.
The banjo is often confined in traditional jazz to a rhythmic role. Vappie emphasizes instead the instrument's melodic potential and ability to speak. Inexperienced banjoists who attempt this often fall back on a bluegrass phrasings but Vappie harnesses the jazz tradition of Danny Barker and Johnny St. Cyr. The 1946/7 sessions of banjoist Danny Barker, and clarinetist Albert Nicholas were particularly influential to his vision of the role banjo should play.
Given that inspiration he is well matched on this album by clarinetist David Horniblow. They lead a tight quartet allowing their instruments to engage  on refreshingly equal terms as they explore material both revelatory and well suited to this dynamic group. Rhythm is taken up by  Sébastien Girardot on bass and Dave Kelbie on guitar. Both were founding members, with Evan Christopher, of Django à la Créole, a successful project uniting New Orleans origins with the European gypsy jazz legacy.  Kelbie also produces Bluebook which is released on his lejazzetal label.
This instrumentation parallels an often forgotten string band tradition within New Orleans. String instruments dominated parlors and quieter settings for both the wealthy and downtrodden. String instruments were more affordable on the whole, and easier to make yourself, giving rise to the spasm bands found on New Orleans streets when French speaking Kid Ory first arrived in the city from Woodland Plantation at the turn of the century. Ory was a creole, like Vappie, and his first instrument, before adopting the trombone, had been a banjo.
To understand Blue Book of Storyville, and Don Vappie's vision generally, you need to understand what he means by Creole, the ethnic heritage by which he identifies. "What I call Creole are New Orleans people who aren't white and aren't black. We're a mix of French, Spanish, African and American Indian, and that mixture made this city what it is." He freely draws on these Creole and Caribbean banjo cultures in his vision for the instrument.
Blue Book began as a cycle of original compositions intended to tell the three hundred year story of New Orleans. The title track, "The Blue Book of Storyville" is one of these. I found it jarring at first, but that, I discovered, may have been his intent; to call out the moral ambiguities in a place often celebrated in the history of jazz. Vappie finds his more important influences outside of "The District", in his own creole heritage. The meeting of musical cultures in a port city.
Other Vappie originals bare witness to places like the Indian village at Bayou St. John that existed before white settlement, and the local tradition of community dances in which Vappie got his start back in the 70s. "Couleur de Créole" is an instrumental that Vappie says draws on a musical construction common in early New Orleans playing that bares a similarity to a style from Brazil. It takes no imagination to hear that connection and the track is my favorite of Vappie's compositions here.
The balance of the nearly 70 minute, 17 track album consists of classics like "Basin Street Blues", "Red Wing" and "Panama", and  traditionals like "La Ville Jacmel", a Haitian song, and "Abandon", from Martinique. "Eh la Bas" and "Moi Pas L'aime Ca" bring it back to the Crescent City creole jazz culture. Several give Vappie the opportunity to sing in Creole French and he does so engagingly. In a nod to Kid Ory's roots he sings "C'est L'autre Cancan" also known as "Creole Song" which Ory recorded in 1944.
Through it all there is a uniting theme, the love of a gumbo city steeped in history. I first listened to this album on headphones as I shoveled snow last winter. I've recently enjoyed it with good company and barbecue on a humid June day. You can guess which environment best brought out the nuances. The word barbecue, by the way, is itself a Caribbean heritage.
This accessible album will be enjoyed by all, and should, I hope, bring Don Vappie and the fine musicians who join him attention far outside of our jazz enclave. You don't need to "get it" to sit back and enjoy it. But reading the fine liner notes from lejazzetal and really tuning in to the musical exchanges and rhythms will reward repeated listening. An album can be both successful and good.
The Blue Book of Storyville by Don Vappie and Jazz Creole
lejazzetal.com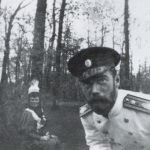 Joe Bebco is the Associate Editor of The Syncopated Times and Webmaster of SyncopatedTimes.com. He is available for liner notes and other writing or to give your website an overhaul. Reach him at [email protected]