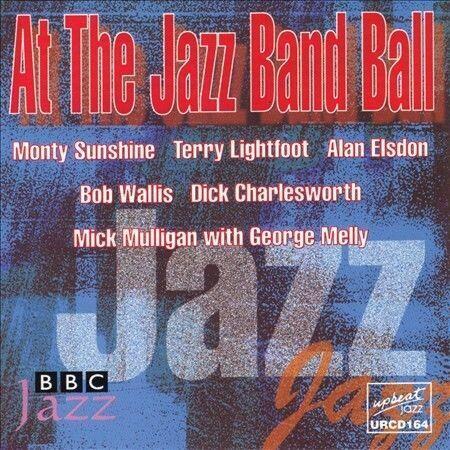 A number of jazz concerts aired in the U.K. on BBC Radio in the early 1960s while the "trad boom" was underway and rock and roll was rising over the horizon. Many of these have been issued in three volumes by Upbeat Recordings (URCD164, URCD169, URCD230 [formerly URCD166]), under the same title as that of the BBC program: At the Jazz Band Ball. The performances on this volume were given by several bands, all of whom were well-known and popular.
First up is the Monty Sunshine Jazz Band. Sunshine left the Chris Barber Jazz Band, of which he was a founding member, in 1960 and formed his own band, using Barber's as a template—six members, no piano. While Sunshine's band was very popular on the traditional jazz circuit, Sunshine never again achieved the kind of adulation he got for his version of "Petite Fleur" that he recorded with a quartet from the Chris Barber band in 1956. The band kicks things off with a rousing "Down Home Rag," playing ensemble much of the way through apart from a solo from Sunshine and one from Stewart, the interplay between the instruments in the ensemble riveting and the whole swinging like mad right through the dynamics of the closing chorus.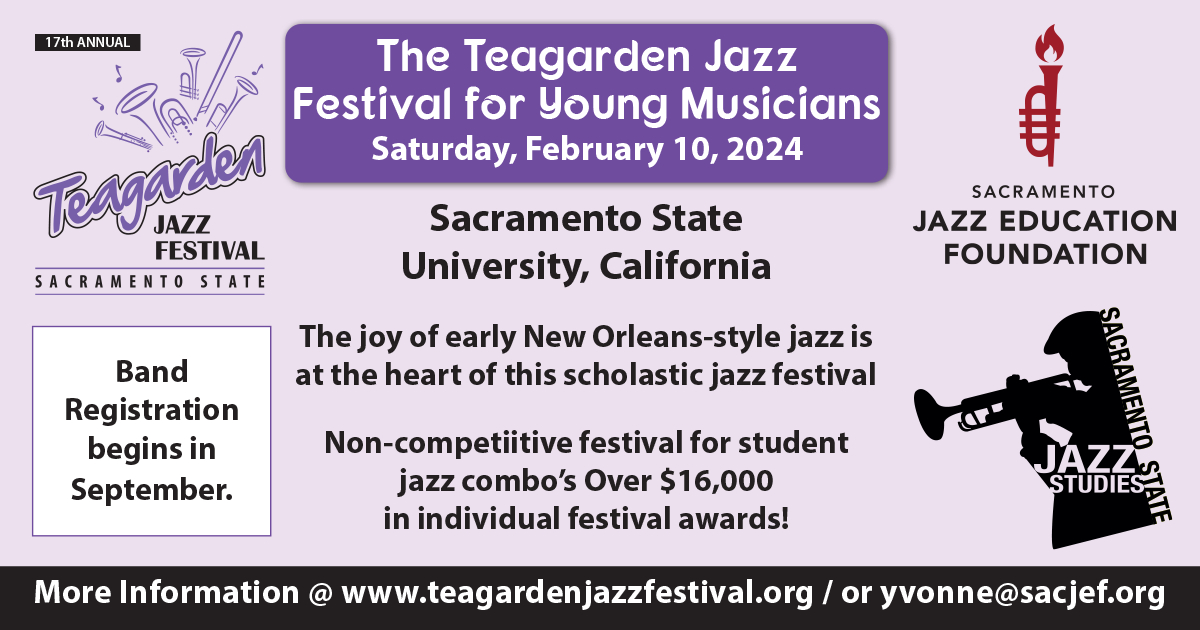 Following that is a complete change of pace, with Sunshine heading a trio of himself, bass, and banjo, playing a slow blues titled "Deep Bayou Blues," attributed to George Lewis and Lawrence Marrero and containing some phrases that are also to be heard in Lewis' composition "Burgundy Street Blues." It is difficult to know which came first, but Sunshine, in his interpretations of both tunes, gives the piece the deep feeling that Lewis conveyed. The next tune, Savoy Blues, picks up the tempo slightly and then treats the listener to a striking arrangement where, after the trombone gliss, there is a fascinating interplay of dynamics and stops and breaks.
The first set then wraps up with "Over in the Gloryland," which opens with muted trumpet and bass for a chorus, then joined by the rest. Following Bishop's vocal, there is a super display of harmonies and counter melodies by the ensemble up to Bishop's coming back with a closing vocal. From this set it is not difficult to see why the Sunshine band was so popular.
Next is Terry Lightfoot's Jazzmen, another popular six-piece "pianoless" group that had several hit singles in the late fifties, including "King Kong" and "There Is a Tavern in the Town." Lightfoot displays his clarinet technique on a fast paced "Black Bottom Stomp," for which the band plays closely scored harmony through first several strains. The other tracks include two tunes not often heard these days: "Makin' Whoopee" and "Sit Down, You're Rockin' the Boat," Ljghtfoot himself supplying the vocal on the latter.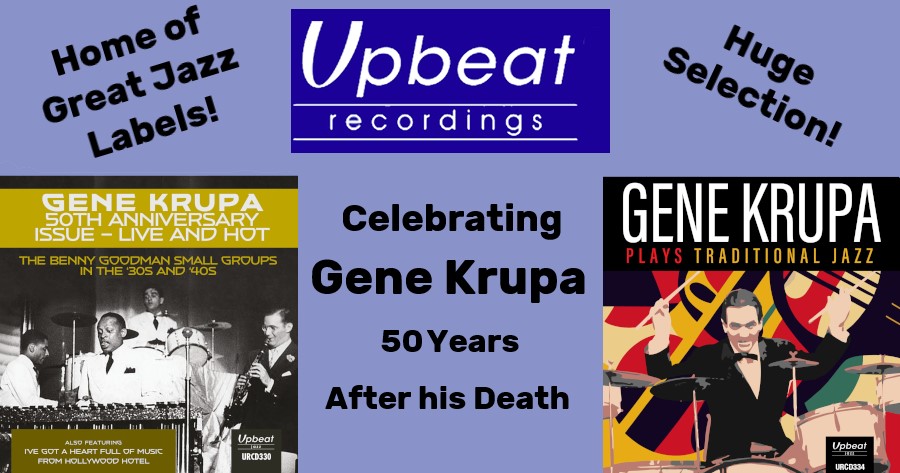 The third group is Alan Eldson and His Jazz Band which leans very heavily toward a swing approach on two of its offerings. The title "String of Pearls" suggests Glenn Miller, as does that of "St. Louis Blues March," and indeed the arrangements of both are pure Miller, played by this small septet but sounding almost like the full Miller band's sixteen or seventeen pieces. The first tune in this set, "Johnson Rag," has interesting scoring. The first eight measures become a kind of refrain, a riff which plays behind almost all soloists and even some ensembles. The accent is placed on the first note of the phrase and the values of the first two notes are reversed, making the tune sound almost "new."
Following Eldson is Bob Wallis and His Storyville Jazzmen. Despite the band's name, it does not provide much of New Orleans feel but rather one that I guess could be called "Mainstream." Their opening number, "Algiers Bounce," illustrates this, as it begins with the rhythm section setting a brisk tempo, then joined by muted trumpet and sax—a configuration found more often in modern jazz, rather than traditional. This refrain is carried all through the tune, becoming a riff behind soloists. The audience, judging by their applause, seemed to have loved it, but I found it a little dull.
With "The Faithful Hussar" the band returns to a more "traditional" vein, the arrangement being a pleasing one. The tempo is relaxed, established by muted trumpet, leading for a couple of choruses, followed by a single string banjo tremolo chorus, then a half chorus each from trombone and sax leading into the ensemble ride out. "Meet Mr Rabbit" marks a return to the "modern" vein, opening with several choruses of ensemble playing in unison, followed by sax lead, backed with a unison riff. Following the piano solo the band reprises the opening unison choruses to take it out. To me it was enjoyable, but I doubt many traditional bands took or will take up this tune.
The next band, Dick Charlesworth and His City Gents, with their dark suits and black derbies (only the tightly rolled brolly was missing) are emblematic of the penchant for and uniforms that were unique, such as Confederate Army uniforms, for example, that was embraced by so many bands in the "boom" period. I'm not sure that their playing would so distinguish them, however. That is not to say it is bad, because it isn't. But I doubt one could, on hearing them in a blindfold contest, identify them. Their opening number, an impressive "Steamboat Stomp," is taken at a very brisk tempo, the harmonies all carefully worked out. After the finish, the trombone mimics a riverboat horn note with a quarter note, followed by two eighth notes by ensemble for a nice coda.
Their interpretation of "Doin' the Crazy Walk" opens with a four-measure drum intro, setting a fast tempo. The harmony between trumpet and clarinet is a very close one, and then the lead is exchanged between clarinet and trombone. The ensemble takes it out, ending with a drum tag, followed by ensemble stops. Again, although the band does not have a particularly identifiable sound, it does provide a satisfying listening experience.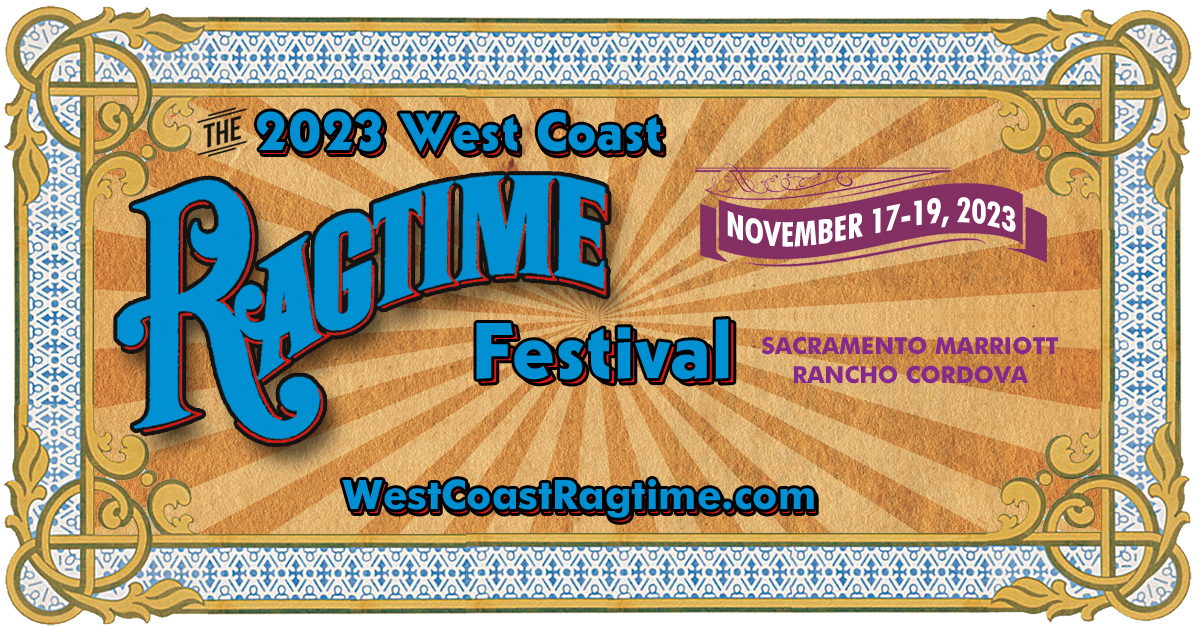 The last group featured is that of Mick Mulligan and His Band. Mulligan was, from all accounts—and there were many—the consummate party animal and of somewhat limited technique as a trumpet player. However, these flaws notwithstanding, he had the ability to attract some stellar musicians to his bands, such as Archie Semple, Roy Crimmins, and here in this band, Ian Christie. An equal partner in debauchery was blues singer George Melly, who was a member of the various Mulligan aggregations as well as a lifelong friend, and in the performance on this disc takes the vocal on "How Long Blues."
Mulligan had no desire to hog the spotlight and was quite content to remain as part of the ensemble, sharing the lead generously with his partners. There are no scintillating solos from him, and his affability seems to carry over into his playing. The result is a music that is readily accessible to the audience and yet can swing, as it does here. I am reminded a little of Eddie Condon, one of Mulligans' heroes, and his groups. The Mulligan bands were, deservedly, very popular until 1962 when Mulligan called it a day for playing music, no doubt in part because of the increasing depredations of rock and roll, although he went on to manage vocalist Melly, who continued a career as a soloist.
These half dozen bands form a smorgasbord of some of what was available in 1960s Britain's traditional jazz. (Other bands, such as those of Chris Barber, Kenny Ball, Acker Bilk, Humphrey Lyttelton, and Alex Welsh, are to be found on the companion volumes, URCD169 and URCD230). For those who were present at that time, they form a wonderful memory bank; for those who were not, they provide a glimpse of that jazz scene. All are available on the Upbeat Recordings web site: www.upbeat.co.uk, as well as on-line from sites such as those of Amazon and CD Universe.
VARIOUS – At the Jazz Band Ball – Upbeat URCD164. Playing time: 72m. 54s.
Monty Sunshine's Jazz Band – Oct. 30, 1962
Down Home Rag; Deep Bayou Blues; Savoy Blues; Over in the Gloryland
Terry Lightfoot's Jazzmen – Oct. 3, 1962
Black Bottom Stomp; Making Whoopee; Sit Down, You're Rockin' the Boat; That's A Plenty
Alan Elsdon and His Jazz Band – Nov. 23, 1962
Johnson Rag; String of Pearls; It Ain't Necessarily So; St. Louis Blues March
Bob Wallis and His Storyville Jazzmen – Nov. 26, 1962
Algiers Bounce; The Faithful Hussar; Meet Mr. Rabbit; Climax Rag
Dick Charlesworth and His City Gents – Oct. 31, 1962
Steamboat Stomp; Avalon; If I Could Be with You; Doin' the Crazy Walk
Mick Mulligan and His Band – Nov. 21, 1962
Bei Mir Bist du Schöen; Girl of My Dreams; How Long Blues; Indiana
Personnel for each band is given in the jewel case inlay.