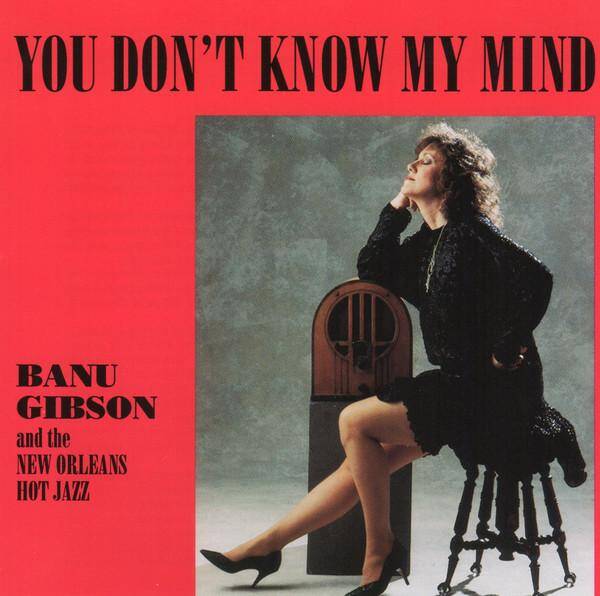 When Banu Gibson formed her New Orleans Hot Jazz group on April 1, 1981 and began gigging with the sextet in the Crescent City, she helped to revitalize the classic jazz scene. Blessed with an attractive voice and the ability to always swing, Banu took great care in assembling a high quality repertoire, inventive frameworks, and arrangements (usually by her musical director David Boeddinghaus), and superb sidemen (who she always featured) to create joyful versions of vintage gems. She became a favorite at classic jazz festivals including the late lamented Sweet and Hot Festival in Los Angeles.
Banu recorded three classic albums with her group during 1988-90: Let Yourself Go, Livin' In A Great Big Way, and her definitive set, You Don't Know My Mind. The latter CD features concise and passionate solos from cornetist/trumpeter Charles Fardella, trombonist David Sager, Tom Fischer on clarinet, tenor and alto, and pianist Boeddinghaus, along with heated support from bassist James Singleton and either Hal Smith or John Gill on drums. As is apparent from the first chorus of the opener "I've Got My Fingers Crossed," this would be a difficult singer and group to improve upon.
Along with a few from the 1920s, many of the songs date from the '30s. Banu's singing perfectly conveys the timeless lyrics without sounding at all dated. Her instrumentalists sometimes recall Fats Waller's Rhythm with each of the soloists taking full advantage of every moment they have in the spotlight, even when it is just eight bars.
Among the highpoints are "He Ain't Got Rhythm," "The Way You Look Tonight," "Ol' Pappy," "Truckin'," and the assertive title cut, but all 16 songs are memorable in their own way.
You Don't Know My Mind, one of the finest classic jazz albums of the late 80's/early '90s, is Banu Gibson at her best.
You Don't Know My Mind (Swing Out 104, 16 selections, TT = 49:39) www.banugibson.com 
A Jazz Classic of the Month Selection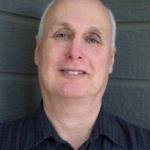 Since 1975 Scott Yanow has been a regular reviewer of albums in many jazz styles. He has written for many jazz and arts magazines, including JazzTimes, Jazziz, Down Beat, Cadence, CODA, and the Los Angeles Jazz Scene, and was the jazz editor for Record Review. He has written an in-depth biography on Dizzy Gillespie for AllMusic.com. He has authored 11 books on jazz, over 900 liner notes for CDs and over 20,000 reviews of jazz recordings.
Yanow was a contributor to and co-editor of the third edition of the All Music Guide to Jazz. He continues to write for Downbeat, Jazziz, the Los Angeles Jazz Scene, the Jazz Rag, the New York City Jazz Record and other publications.