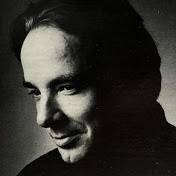 Brooks Kerr, 66, April 28 in New York City. Duke Ellington once told a group of students "If you have any questions about my music just ask Brooks Kerr." Left with limited sight due to a medical error in early infancy Kerr began to learn piano at age two, initially associating a color with each note.
After hearing a Folkways collection his parents owned he became fascinated with jazz and determined that Ellington's music was especially colorful. He first met his hero at age five and became a sidekick for the band, catching as many shows as possible. He began to apply an encyclopedic memory to Ellington's compositions, hounding the band to play obscure numbers from decades before. By his teenage years he was touring with them. Towards the end of his life, Duke chose Kerr to sit in for him at events he was too ill to attend.
His musical interest expanded to include the stride piano styles of James P. Johnson and Fats Waller. As he told it to the New York Times in 1974, "I was trying to play stride when I was 7, 8, 9, but my hands weren't big enough. When I was 12, I was finally able to reach the notes—the tenths. This was more important to me than adolescent puberty. I knew then that I could arrive."
Being flown to Washington to celebrate Duke Ellington's 70th birthday at the White House made him stand out from other students, even at the elite Dalton School. He was considered odd for his obsession with music few others cared about. While still in school he became friends with Willie "The Lion" Smith, who, he said, taught him more about philosophy than music.
In his adulthood he played in a quintet with Paul Quinichette, Gene Ramey and Sam Woodyard and his own trio with Russell Procope and Sonny Greer. He giged with numerous other Ellingtonians such as Ray Nance and Francis Williams. He often preformed obscure works from Ellington at clubs and hotels around New York City, and was part of several tributes to the composer. His depth of knowledge made him a constant resource for researchers. He also became friends with Irving Berlin after highlighting some of that composers forgotten works. He recorded in the 70's and 80's with the labels Famous Door, Chiaroscuro, and Blue Wail, for the last recording tributes to Ellington, Berlin, and Waller.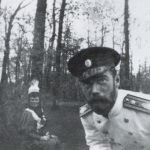 Joe Bebco is the Associate Editor of The Syncopated Times and Webmaster of SyncopatedTimes.com. He is available for liner notes and other writing or to give your website an overhaul. Reach him at [email protected]