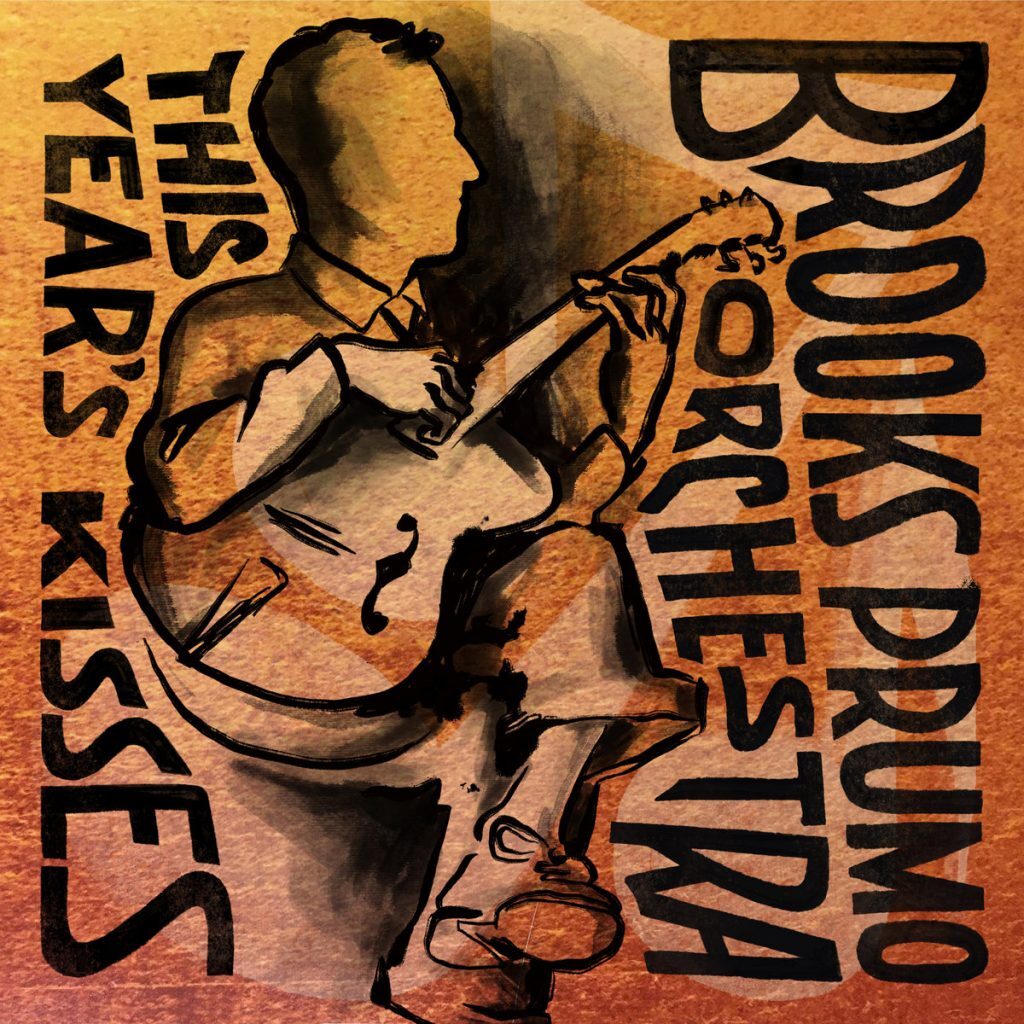 I like the oldies. Back when I hosted a swing radio show, I had a strict limit of two modern tracks per broadcast—the rest was all classic platters. I liked to think that the listeners and I were partaking in history, in some small way, by reveling in the very same recordings which delighted dancers almost a century ago.
But there are solid arguments for seeking out new takes on old tunes, I can't deny. The sax never sounds as solid on those old 78s, the bass never as beefy. Enter the likes of Brooks Prumo Orchestra, with their latest album This Year's Kisses. If playing old tunes on the radio is dipping one's toes in history, then listening to BPO is stepping in a time machine and whizzing straight back to the Savoy, circa 1935.
Brooks and his band aim "to embody a big band dance orchestra of the Swing Era," in their own words. And boy, do they bounce: "Don't Be That Way" is one of my all-time favorites, and the Ella/Louis version would be tough to top. Versatile vocalist Alice Spencer doesn't try, leaving the band to beat out a brilliant instrumental which is at once more lively than the old vocal version and less hurried than the Benny Goodman one. I can definitely see myself deejaying it, when dance halls reopen.
This is one dance-friendly collection, in fact, boasting a broad range of tempos and suitably short arrangements—"Jeep's Blues" is the longest track on the disc, at just a shade over five minutes. Fitter dancers can show off their strength and stamina to the likes of Johnny Hodges's "Castle Rock" and Fats Waller's "Armful O' Sweetness," which includes a powerful performance by the aforementioned Alice Spencer. Slightly lazier dancers (myself included) will find plenty to play with in swingtastic, mid-tempo renditions of "Out of Nowhere" and "T'aint Like That."
With veteran Hal Smith on drums, Jonathan Doyle on tenor sax, Ryan Gould on bass, festival favorite Kris Tokaraki on keys and bandleader Brooks on rhythm guitar, this is a bit of a supergroup—and it shows. Whether bouncing steadily or belting along, every track is tight and tidy with sweet brass and reed solos, as epitomized by the BPO version of Count Basie classic "Broadway." The disc finishes on "I'm Thru With Love" (perhaps Alice's best of an impressive set, evoking a deeper-voiced Lena Horne) and then Ellington drag "Jeep's Blues"—both great numbers for swaying your sweetheart to.
With rumors of social dancing being off the cards until 2021, there are no camps to spend your cash on (likewise for the jazz festivals). So why not keep top notch bands like BPO in business, through this unfortunate dry spell, by heading to brooksprumoorchestra.bandcamp.com and picking up This Year's Kisses. And you may as well pick up the equally impressive Pass The Bounce, while you're there…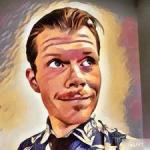 Dave Doyle is a swing dancer, dance teacher, and journalist based in Gloucestershire, England. Write him at [email protected]. Find him on Twitter @DaveDoyleComms.