Women are relatively rare in the jazz world. They still constitute only a small minority of performers, compared with men, particularly if you exclude singers: a 2016 survey by saxophonist Issie Barrett found that just five percent of jazz instrumentalists are female, while a 2021 study by NPR discovered that the share of women-led jazz albums only topped 20 percent in 2019 (having languished below that since records began in 2007).
One might reasonably assume that women just aren't that into jazz—but attending any swing dance event worldwide, where females almost always outnumber males, should put paid to that notion pretty quick. The problem, according to one double JUNO-winning Canadian artiste, could be that female players are put off performing jazz by an academic atmosphere in which they are "guilty until proven innocent" by their male peers. In her case, not even two top gongs could silence the critics.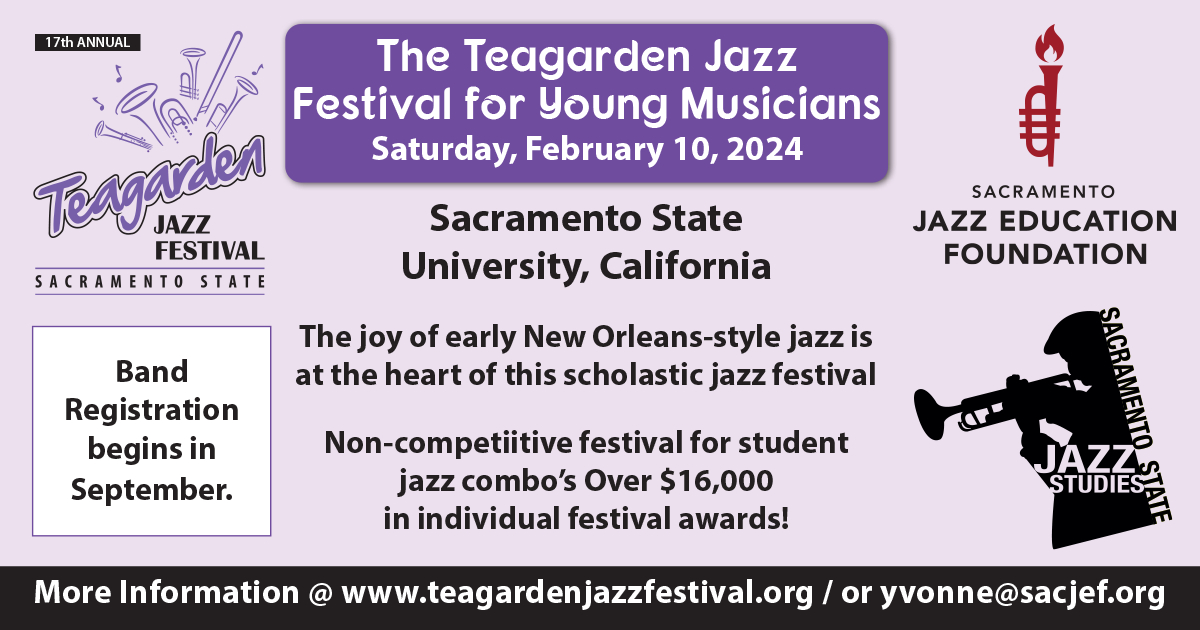 Caity Gyorgy (pronounced George) is exceptional in more ways than one. Not only has she contributed several works to that meager 30 percent (as of 2019) of female-led jazz albums, but two of them won back-to-back JUNO Awards for Vocal Jazz Album of the Year. To win one is to receive the highest accolade in Canadian music—winning two consecutively puts her in a club with only two members, the other being international jazz superstar Diana Krall.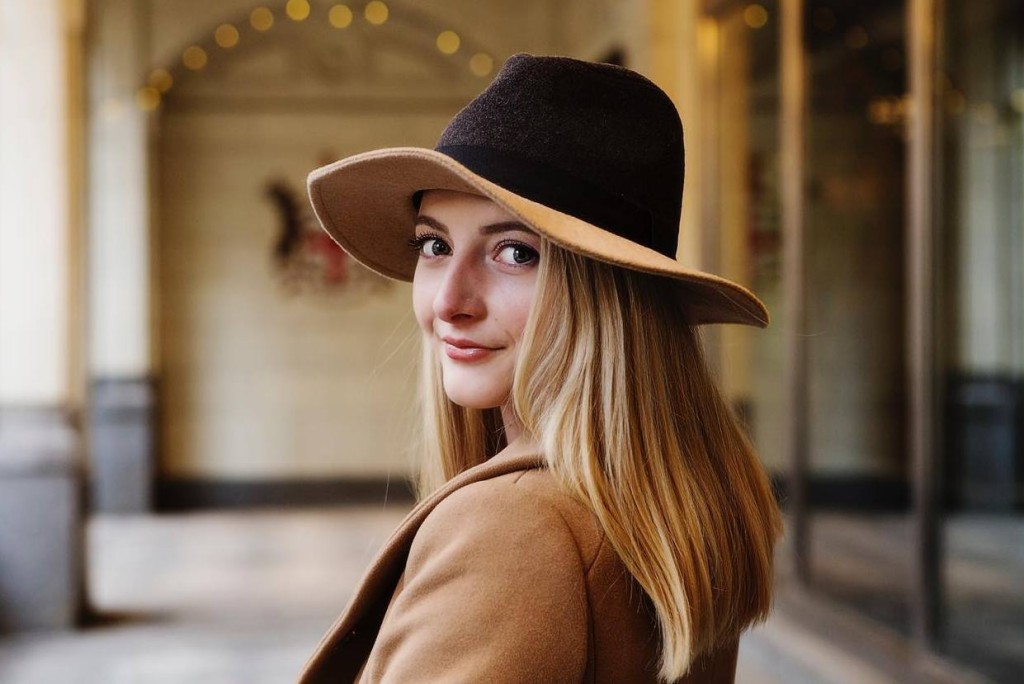 "I'm no Diana Krall," Gyorgy insists, on a video call from her native Calgary. But the singer-songwriter has no reason to be modest: her rise from student to award-winning recording artist has been so startlingly fast that it has inspired jealousy and even abuse from her peers. It's something she addressed in diss track "The Bartender," which featured on latest release You're Alike, You Two (see the August 2023 issue of TST for a review). "We did that track in one take," Gyorgy adds with a wry smile, "which only proved the point I was trying to make further."
I should say that Gyorgy didn't come into this interview ranting about gender inequality in jazz: it's something I asked about, due to her publicized experiences. So let's park that thorny issue and go back to where her mind-boggling musical journey began. Having flirted with Irish dancing at school, ten-year-old Caity was enrolled by her mom in singing classes. "I just sang what I liked—I had a teacher who would just play whatever songs I wanted to play that week," she tells me. "That allowed me to try a bunch of different things—at 16 I had a huge '80s new wave phase because I was obsessed with John Hughes movies. I went through a whole Motown phase too."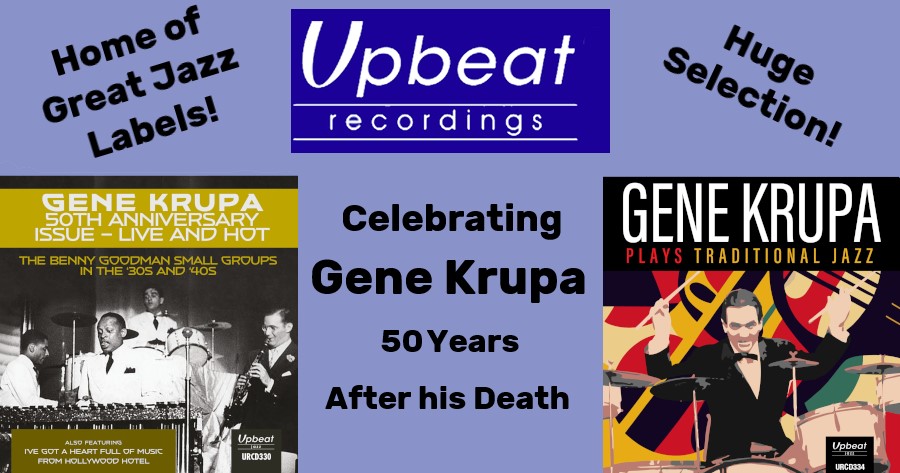 By her teens, Gyorgy was getting paid singing work. "I got about $100 to sing at a mayor's lunch in Calgary," she says. "That's when I decided I was going to make a career of it." But it wasn't until her late teens that she became acquainted with jazz, after she had moved to Toronto and applied to study at music school. "I started dating a jazz drummer when I was 17 and I wanted to have something to talk about on dates," the 25-year-old tells me. "I just ended up really enjoying the music. In Toronto there was jazz happening every night—I didn't have that in Calgary—and the caliber of the musicians was just ridiculous."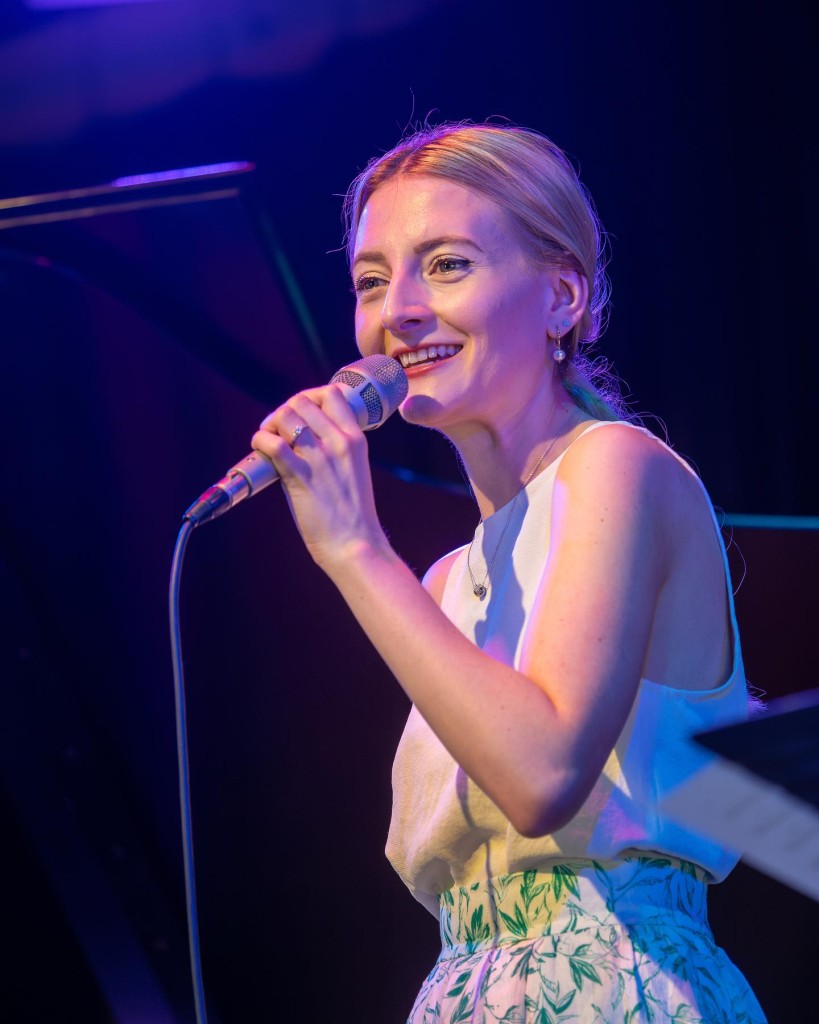 Her early listening wasn't exactly easy listening—Hancock, Coltrane, Davis, and Stitt were her bebop-framed doors into the artform. "I began by listening to music that instrumentalists were listening to," Gyorgy says. "I still listen to a lot of Sonny Stitt, who is my absolute favorite sax player." What appealed about jazz was that every performance was unique. "Up to then I was singing in choirs, which I still love," Caity explains, "but everything had to be done the same way every time. I love the freedom jazz gives to improvise on solos, form, intros, endings and so on. That was very exciting to me, as a 17-year-old who had only been singing pop and choral music."
Gyorgy began learning instrumental solos like Stitt's, in the scat singing tradition. "I like that [Stitt] combines confidence and cheekiness with deep historical knowledge, which makes his solos so interesting to learn and to sing," she explains. It's a practice she has kept up—at one point, she was transcribing a solo every day. "I was going around Toronto, doing a presentation about music to kids, and I decided to transcribe a solo a day for a month," she explains. "People like Cannonball Adderley, Charlie Parker, Chet Baker."
She even began an Instagram page devoted to the technique, which she uses prominently in her latest record You're Alike, You Two. "I got super into transcribing," she says. "I found that was the best way for me to learn the music—I got to learn the language of jazz because it was so much super-focused study and I credit that to the ability to improvise vocally: to hear the harmony, anticipate it and react to it." The upshot is that Gyorgy is now a truly superb scat singer—I likened her to Ella in a recent album review—with a mental repertoire of dozens of solos.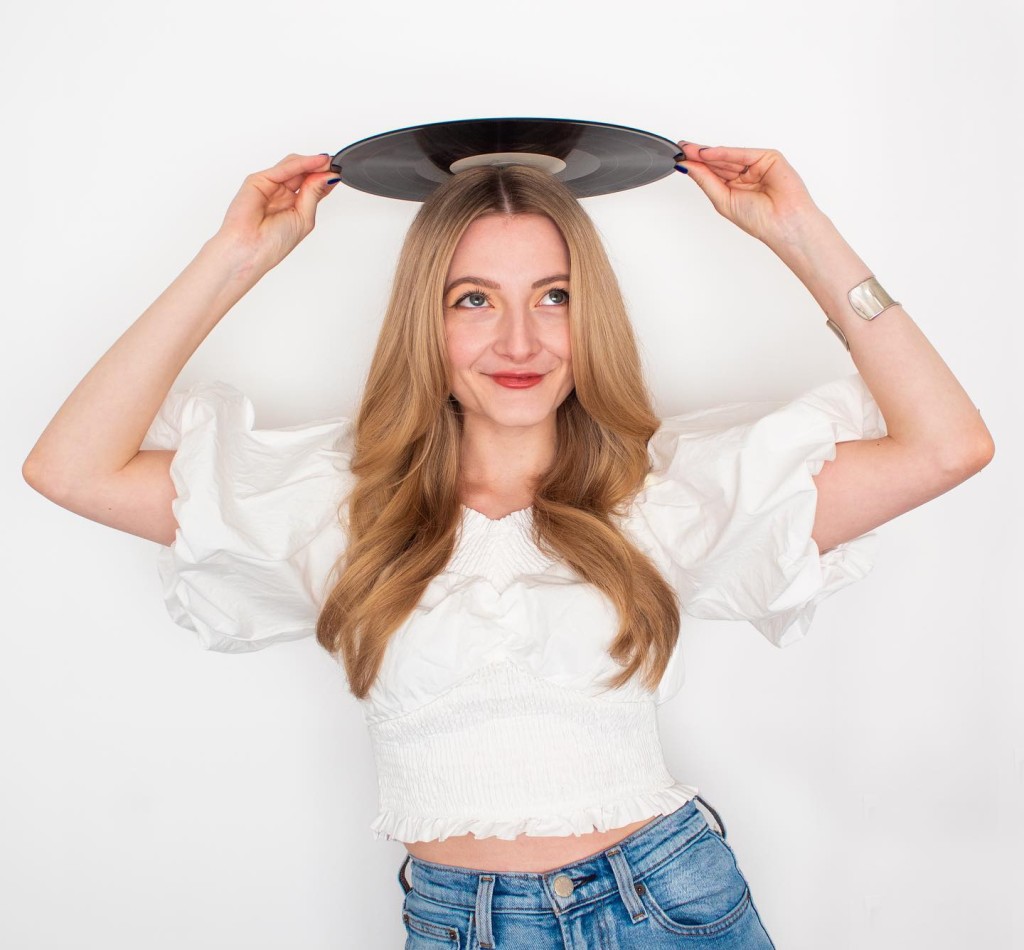 She's flattered by my comparison with one of her idols. Gyorgy's vocal influences include Sarah Vaughan, Betty Carter, Anita O'Day, Nancy Wilson and Dinah Washington, but "Ella really is number one," she says. The First Lady of Song's Hello Dolly album has a permanent place in Gyorgy's car. ("I listen whenever I drive," she admits. "I know all the horn parts now.") She adds: "When I'm doing a new song, I always look and see if there's an Ella version because she never does anything as it's written on the page—she always changes it subtly and her phrasing is just exceptional."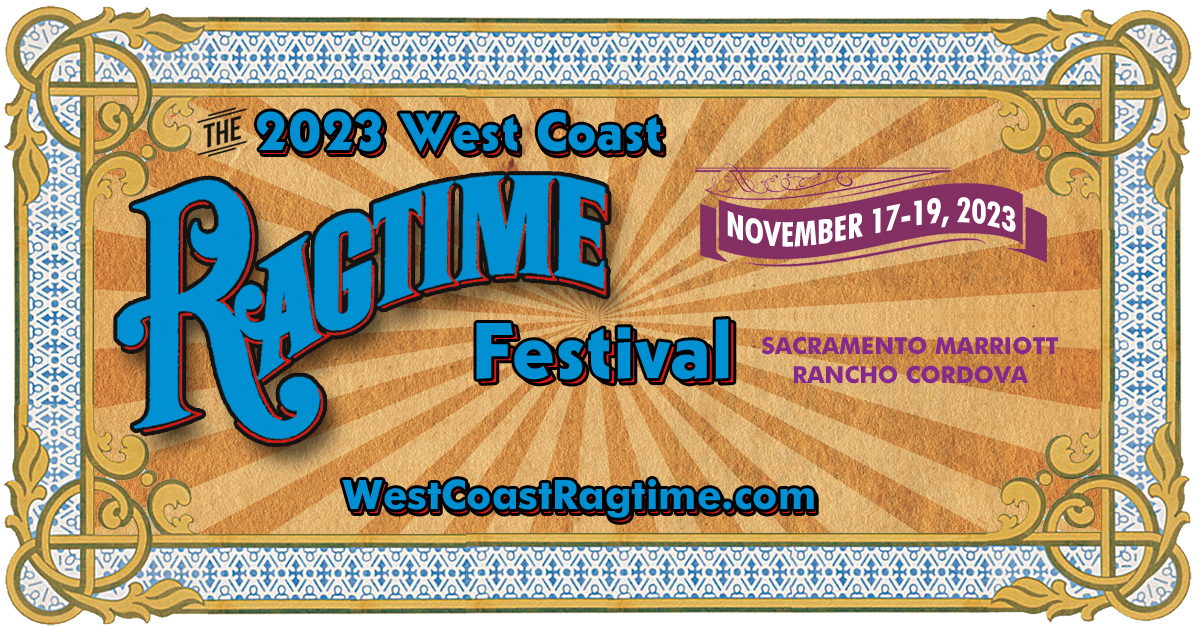 Gyorgy got her first paid jazz gigs in 2016, as a student at Humber College (where her "fantastic" professors provided more inspiration), but her bookings really took off in 2019—just three years before winning her first JUNO. "That's when I really started gigging professionally, using the connections I had made in school," she explains. In 2020 she completed a master's degree and in 2021 she began a gold-plated recording career, her debut EP Now Pronouncing: Caity Gyorgy earning her Canada's highest vocal jazz accolade for the first time. ("They're like the Canadian Grammys, but few people outside Canada will have heard of them," she modestly admits.) Since then she has toured to Mexico, Japan, and all over the US.
Japan was a particular highlight, Gyorgy says. She visited with US drummer Joe LaBarbera and Italian accordionist Luciano Biondini. "Every place I've visited has been so wonderful," she says, "but I really love Japan—the audiences there were so appreciative. Plus, going into Tower Records and seeing my music in a CD store was just amazing. That doesn't happen here." She adds: "Joe was amazing to work with, and I'd never worked with an accordionist like Luciano before: coming from Hungarian roots, you think of the German tradition, but it was nothing like that at all. The touring has really exploded and set me up for a few good years ahead."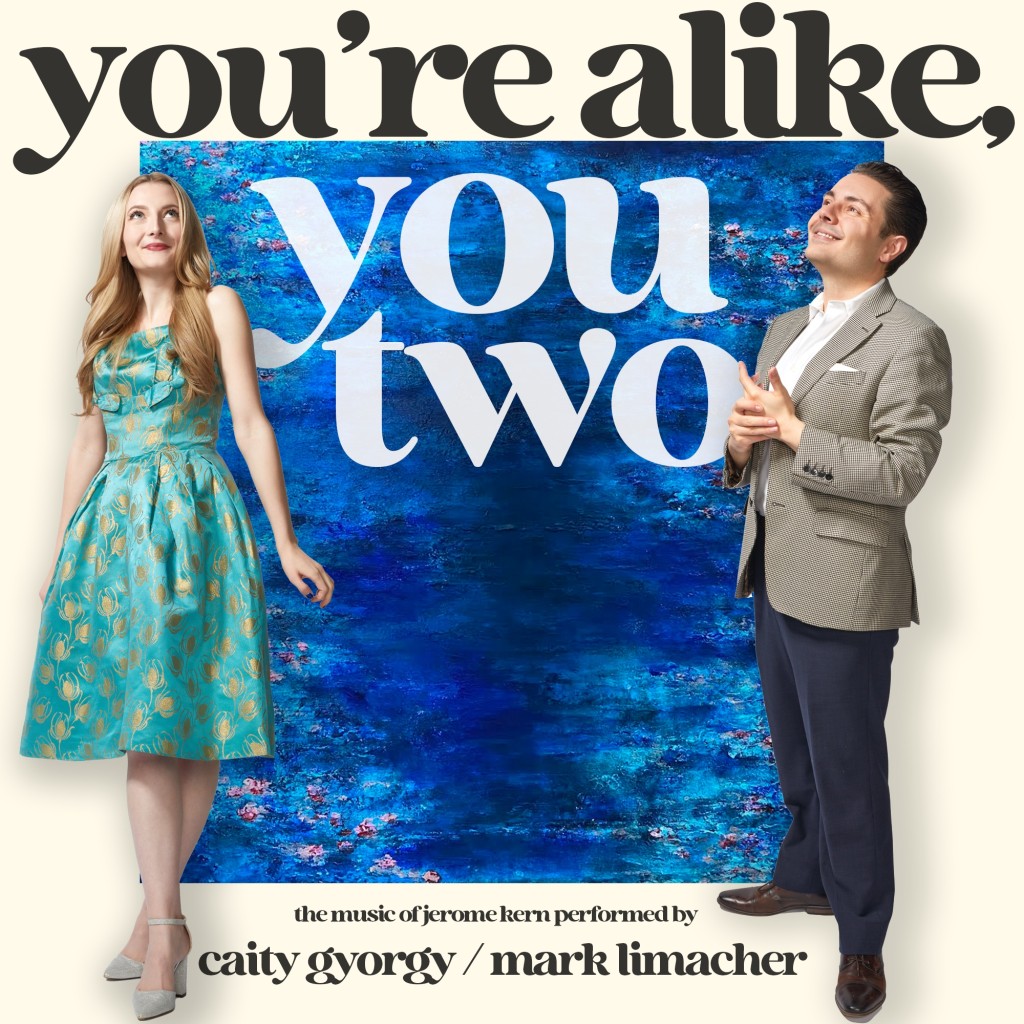 Nonetheless, her first JUNO win at the age of 23 came as "quite a shock," she admits. "I was just so thrilled to be nominated," she adds. "The first time, the announcement ceremony was online. The broadcast was at 11 am and I was due at the spa for 11:15 am. They got to jazz and my heart was beating out of my chest—when I heard my name I was just in shock, but then I had to go because I had this appointment." This enforced relaxation gave Gyorgy an opportunity to process the news. "A nomination put me on the map, validated my music and who I was," she says. "That first album was a school recording project and I took it upon myself to arrange for a large ensemble, which I hadn't done before. And the fact that it was original music made it extra special."
The 2022 finals were live in Toronto. "It was the first time I'd been in a room with that many people in years," she tells me. "When they called my name I shot up to the stage and I hadn't prepared anything because I honest-to-goodness didn't think I was going to win." Her defense of the title this year was no less surprising—after all, she's "no Diana Krall," in her own words. "I was just having a good time when they called my name again and I thought, 'I can't believe it!,'" she says. "I was a bit more composed this time, though, and remembered to thank everyone. I was so grateful, because it was a very positive thing for my career."
Nevertheless, not everyone saw Gyorgy's astronomical early success in a positive light. "I heard a lot of people say I didn't deserve the first JUNO," she tells me. "People who had been really nice to me before then didn't talk to me any more." Many of the haters pointed to her young age and relative inexperience. "I saw some pretty heartbreaking Facebook comments, which were targeted at young people in the music," she goes on. "It's completely uncalled for—we should just be happy the music is continuing because we have fantastic educators teaching the music to young people."
Although her age was the focus of this outrage, Gyorgy has no doubt that her sex emboldened her critics. Women in jazz work twice as hard to prove themselves, she insists—and not even national accolades can silence all of the trolls. "I was the only woman in my college class," she says—an anecdote I've heard many times before, across many of my artist interviews. "I remember one teacher called me 'darlin'' and kept checking with me: 'You got that, darlin'?' He didn't do that with anyone else." Some of her male professors had low expectations of the future JUNO-winner, it seemed. "In my master's year I was asked to redo an improvisation," Gyorgy remembers. "They thought I had written it out, that I couldn't possibly have improvised it, which was hilarious to me."
But for every sceptical man there was an encouraging woman. "I had so many female teachers who were so great," she says. "I really enjoyed my master's degree and took a feminist musicology course, which was wonderful." She puts the post-JUNO criticism down to jealousy from "salty older men" who didn't get the recognition they thought they deserved. Fortunately, such people are few and far between. "The Canadian scene is brilliant—there are so many people who champion this music for a positive future," she says. "But it's difficult being the only woman in the class and I think there's a mentality of guilty until proven innocent, constantly having to justify yourself. When a man walks on the bandstand, you assume he can play until he shows you he can't—with women, it's the other way around."
The pressure affects Gyrogy's music in both negative and positive ways, she explains. "Sometimes it makes me not super tasteful in my improvising," she says. "I don't have time to develop a line slowly—I have to start double time with Bird licks, just to prove I can." On the other hand, it leads her to compose songs like "The Bartender," which swipes at the dinosaurs who would deny her very obvious talent. "It's rooted in the strong emotions I felt: anger, frustration, and eventually acceptance," she explains. "I have a great team behind me, and they loved it. I was worried about being the polite Canadian and they said, 'No, you have to put this on the record.'"
Gyorgy's second JUNO came with less salt on the rim. (That's a cocktail pun.) It was a perfect validation, after the bittersweet experience of her first win and, I'm pleased to hear, has at least silenced any self-doubt that might have caused. "I can relax a bit because I don't have to be so on the ball, I don't feel the same pressure to prove myself," she tells me. "I can just let the Wikipedia page do the talking." Said page also mentions her John Lennon Songwriting Competition win, in 2021.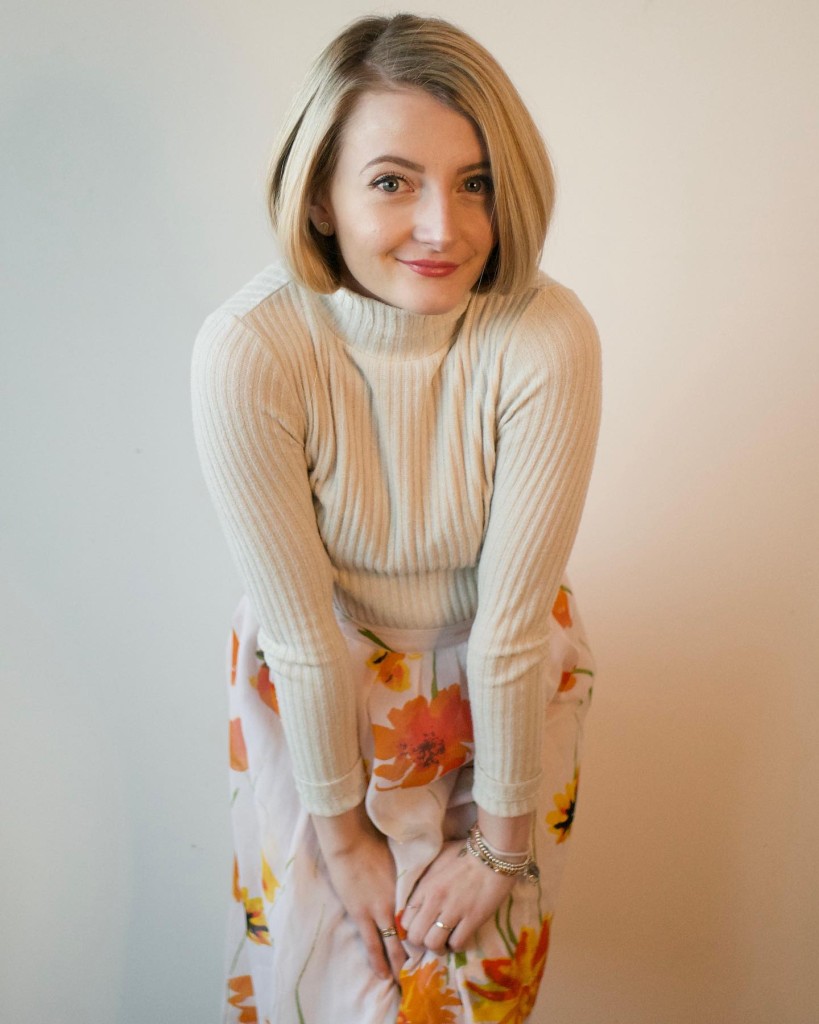 "You pay about $50 to enter a song and the winner gets a whole bunch of gear," she says. "And they're giving kids access to instruments they otherwise wouldn't get access to, which is great. And I won the grand prize in jazz!" Gyorgy's goody bag included mics, headphones, an electric piano and guitars, but the recognition was the most valuable thing to this skyrocketing singer-songwriter. "Not everyone knows what a JUNO is," she admits, "but everyone knows who John Lennon was. So that's a fantastic endorsement to have. And to win a competition like this with straight-up swing music is fantastic."
It's tempting to call someone like Gyorgy, still in her twenties, aspirational. But that word suggests the potential for acclaim, accolades and awards—something she is already winning in spades. Her future is very clearly bright, but so is her present. Looking ahead, she envisages much more recording and a lot more touring. Her next album, titled Hello, How Are You?, is already in the can and she has designs on a Frankie Lester tribute in the near future. She and pianist Mark Limacher (her You're Alike… collaborator) are working on string arrangements of her original works, with plans to release a Christmas single and another EP.
Gyorgy will gig at NYC's famous Birdland in November ("That's been a dream for a while.") and she's eager to tour Europe next year. "I've never sung there under my own name," she explains, "only as part of a choir." (British bookers, take note.) There are plenty of other places she would like to play, she admits, but she's plenty happy with how things are going. "As long as I can continue recording and singing—especially to people in places I'm not from—I'll be happy," she says. "I still have a lot of songs I want to write, too, so I'm excited to write them and hear what they sound like. I'm sure they'll be fun." And if past performance is anything to go by, they will more than likely be award-winning too.
Visit Caity Gyorgy online at caitygyorgy.com, and find her music at caitygyorgy.bandcamp.com.