As I was blowing the dust off some unsorted clippings recently, I found a clipping on the contest held at the first Scott Joplin Ragtime Festival. With the 50th anniversary of that event next year, I'll feature the winner in the adult keyboard competition, this month. Bob, or "Flint" Long is a performer many readers know from his long career.
When we connected recently Flint wrote, "I was living in Hollywood, CA at the time (1974) and was friends with Dick Zimmerman and Dave Bourne. They were my ragtime mentors, and I was an enthusiastic participant in the club they founded called, "The Maple Leaf Club" (named after the club in Sedalia during Joplin's time there).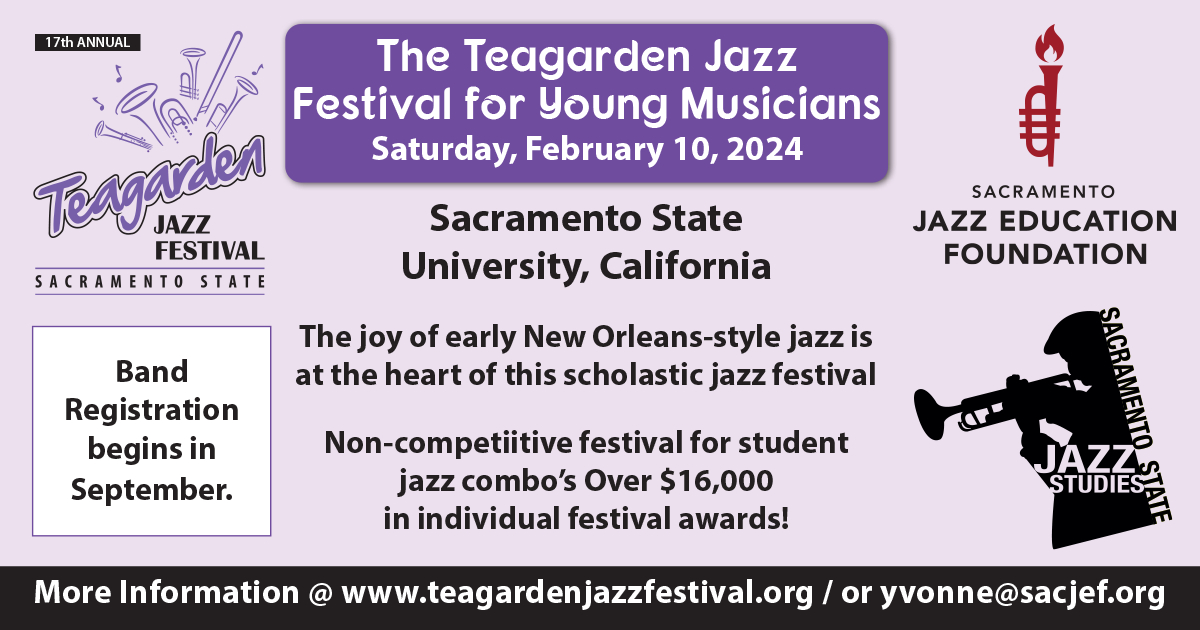 "It was through them that I met Max Morath, Eubie Blake, Knocky Parker, Joshua Rifkin and many others. I was single and living alone upstairs above a garage and was practicing about six or eight hours per day and making a living playing mostly ragtime at Shakey's Pizza down the street. So, after a day of pure practice, I would go play for four hours at Shakey's five nights per week. I guess you could say with all that playing and practicing my chops were up!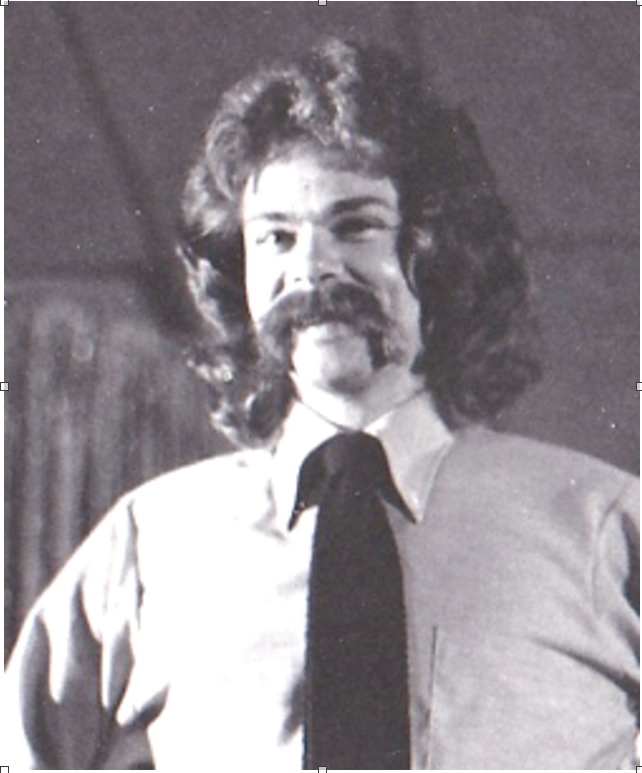 "…It was Dick Zimmerman who informed me that there was going to be a Scott Joplin Festival in Sedalia that summer, and it might be a good idea for me to attend. Lots of ragtime celebrities would be there and there was even going to be a piano competition. (Zimmerman was the Artistic Director of the early Sedalia festivals.)
"My father lent me his Buick to drive from Los Angeles to Sedalia, because my car was undependable for that long trek. I was 24. My first wife, Patti, and I headed out, cross country and got to Sedalia late at night. The next day I was in paradise! There were pianos all over town, on street corners and hotel lobbies, and there were ragtime pianists everywhere! Many of them were just sensational, like my friend Keith Taylor, also a member of the Maple Leaf Club, who had come out from Los Angeles to enter the competition. He was, in my mind, a giant at the piano and it would be terrifying to compete against him, I thought.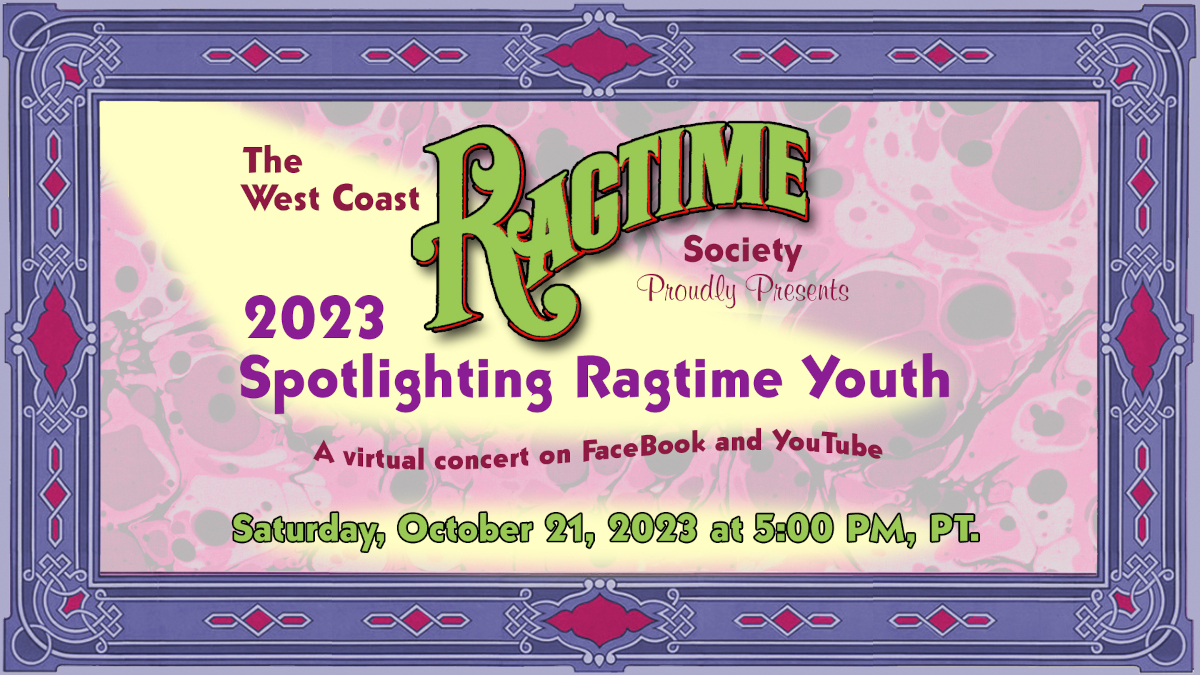 Long went on to relate his experience at the competition, "The night of the competition, I went backstage and joined the other finalists in the green room. They were conversing animatedly about this, and other regional piano competitions. It was clear that many of them were classically trained and very much at ease in the tense atmosphere of a concert hall. I kept to myself, sitting in the corner and feeling extremely nervous and fidgety. One by one the pianists went out, and each one was great, just great."
"Finally, I went out and played. I remember that I was the only one who tapped his foot audibly on the wooden stage floor. I remember thinking, "I don't know if this is a good thing or a bad thing, but that's the way I play ragtime and it's too late to do anything about it now." Haha! It was thrilling to win the competition against such stiff, talented competitors!
"The next day I got to sit on a panel with Bob Darch, who was one of my early idols, to discuss the history of ragtime with the attendees. That was exciting and gratifying. And I think for me, one of the peak moments of the festival that year was meeting and talking with Rudi Blesh! I have a picture taken with him. Jan Douglas was there at the festival and getting acquainted with him was also a great pleasure. Mary Beth Secrest from the Denver Post, a fine pianist in her own right, was also there. The last day of the festival it was wonderful to chat with Max again, and hear him play during the concert in the park.
"Another fellow that was there was Ben Conroy from Texas. He was a strong boogie woogie player, and he taught me a left-hand pattern that I still use today. Meeting Terry Waldo and hearing him play was another absolute high point of the festival that year for me. I love, love, love the way that Terry plays! He has a certain 'feel' for the music that really sends me!
"Trebor Tichenor was there and meeting him was wonderful…and of course, Zimmerman was there, and whenever I hear him play, I'm in paradise! I'm pretty sure Frank Miehl was on hand as well.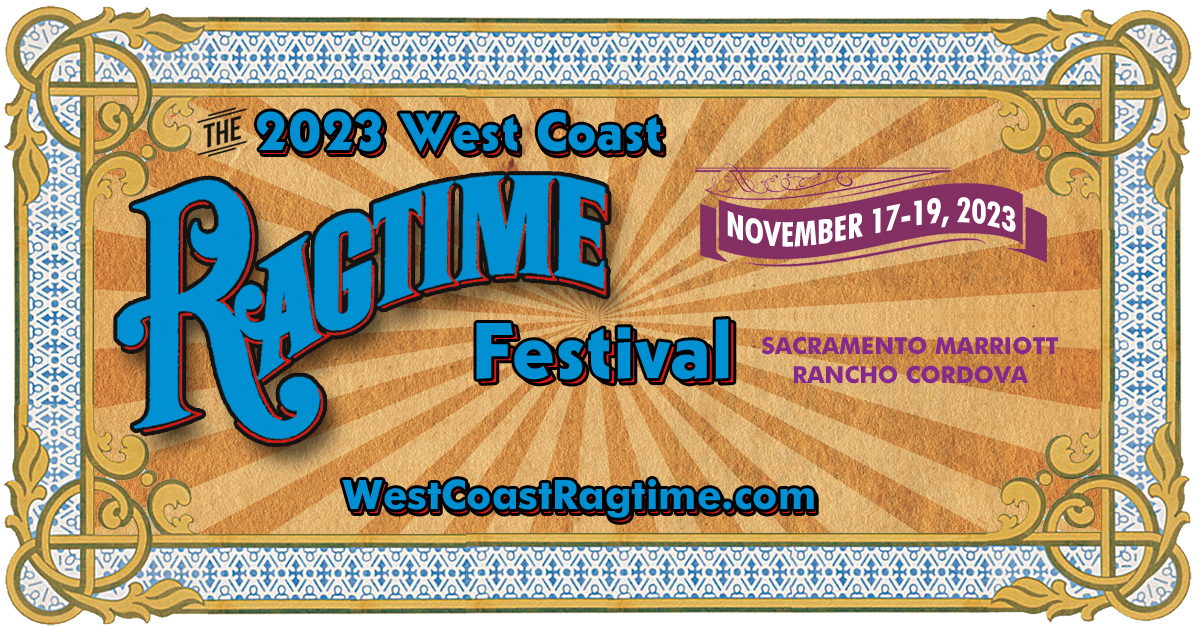 "I was in awe of the many who served the ragtime community so well that year and in the ensuing years, by presenting first class festivals that will live forever in people's minds and hearts and memories. I was honored to be part of the first one."
Flint Long concluded, "I took the stage name of 'Flint' Long about 10 years ago. My family is from Flint, MI, and there is another Bob Long, jazz pianist who is making the rounds in Europe and other venues where I have played so to avoid confusion, I changed my name!" My second wife, Cheryl and I moved from California to Pinehurst, North Carolina.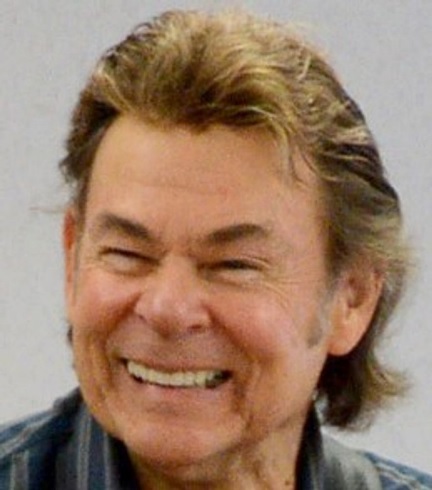 "I was a studio musician in Hollywood for years and had a hit with a 45 called 'High Class.' I made three albums and did ten concert tours of Europe and played boogie woogie in 326 cities there, plus all over the US, including Las Vegas. I played with Tina Turner, Jimmy Witherspoon, Ray Charles, Big Mama Thornton, Lowell Fulsom, Bonnie Bramlett. Chubby Checker, Taj Mahal, and many others. I was a headliner on cruise ships for eight years."
Now at the age of 71 and after years of playing different genre of music, he is back with his first love, which is ragtime. During COVID, he continued to play ragtime and he composed a few new rags. One of them has been published by Rentforth, a Canadian firm. He was voted Entertainer of the Year in San Diego twice.
Flint Long's extensive professional career, which also includes teaching his various piano styles, reminds us of the importance of these event contests and that they often introduce or promote legendary talents we celebrate far into the future.